LUXURY HOMEBUYERS TAKE A CUE FROM GOLDILOCKS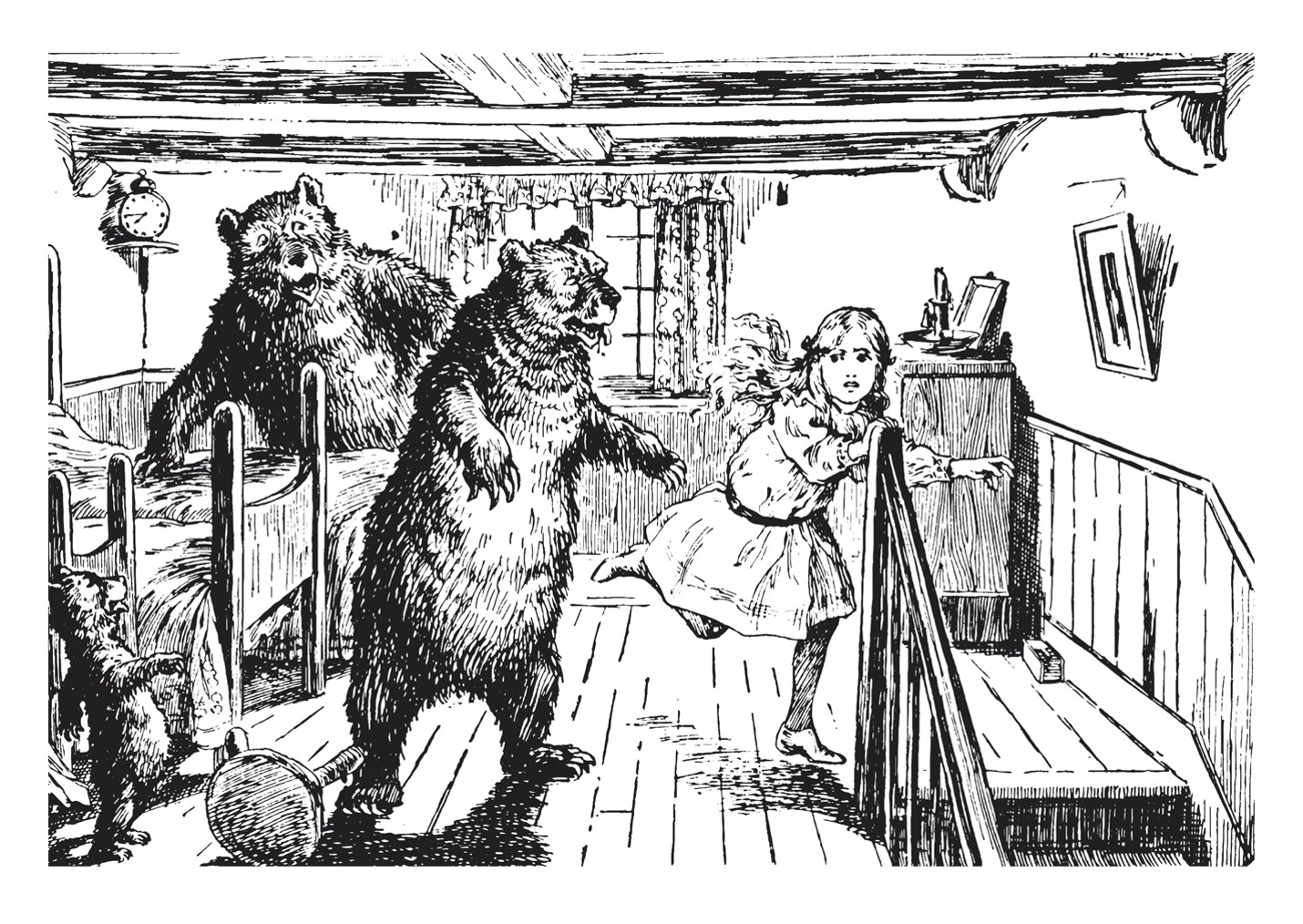 As affluent Americans reconsider their priorities amid the pressures of COVID-19, a sweet spot has emerged for luxury homebuyers. When it comes to square footage, midsize homes are selling faster than both larger and smaller ones. This sweet spot might sound like something right out of the fairy tale, Goldilocks and the Three Bears, but it's not. Turns out sellers of houses between 5,000 and 10,000 square feet are well-positioned to strike a deal quickly in today's crazy U.S. housing market.
The Appeal of Midsize Homes
There are several reasons luxury homebuyers are looking for midsize luxury abodes, not the least of which is the pandemic. Simply put, COVID-19 has sparked a migration from cities to suburbs. That has brought to the real estate market wealthy buyers searching for the ultimate primary or vacation property. These buyers want more square footage than their urban homes provide. They are looking for properties with space for working, learning and playing at home. However, many may feel overwhelmed if a home is too big. So that is how the sweet spot came to be.
Price point is another major factor when it comes to buyers in the luxury sector. They can get a whole lot of bang for their buck when purchasing a midsize home. And if the property is turnkey, that makes it well-positioned for major competition and bidding wars in the current market. But, as I tell all my discerning clients, even in this hot market, correct pricing from the beginning is still critical.
Sales by the numbers
Last year, homes in the top 1% by price nationwide that measured between 5,000 and 10,000 square feet were on the market for an average of 97 days before selling. By contrast, homes measuring between 2,000 and 5,000 square feet remained on the market for 102 days. Larger luxury homes of 10,000 square feet or more took 126 days to sell.
READ: Housing Market 2020: Let's Look at the Record-Setting Year
This trend has continued in 2021. In fact, today's luxury midsize homes take an average of 110 days to sell, while larger ones require 127 days, and smaller ones 113 days. By the way, my listings are selling faster than this national average, no matter the size.
Luxury homes in Montecito come with a world-class setting
There are many reasons to pick this coastal spot to live your best life. Our perfect, balmy, year-round Mediterranean weather is a main factor that draws buyers of luxury homes here. Similar to the weather you'll find on the French Riviera, the summers here are warm, arid, and clear, and the winters are mild. Over the course of the year, the temperature typically varies from 42°F to 78°F and is rarely below 34°F or above 84°F.
READ: Santa Barbara Living: Testament to Why It's a Top 100 City
Then there is the excellent schools here. The Montecito Union School District and Cold Spring School District are award-winning and there are several excellent private schools in the area as well.
Living in Montecito offers luxury homebuyers a sparse suburban feel with plenty of outdoor activities, beautiful beaches and a wide variety of distinctive restaurants, cafés, boutiques and galleries.
As the #1 Individual Real Estate Agent in the entire Santa Barbara MLS, I am happy to show luxury homebuyers some amazing homes for sale in the beautiful sanctuary called Montecito; sandwiched between the rugged peaks of the Santa Ynez Mountains and the awe-inspiring Pacific Ocean.
Here are three examples of luxury properties I represent in Montecito that hit the sweet spot: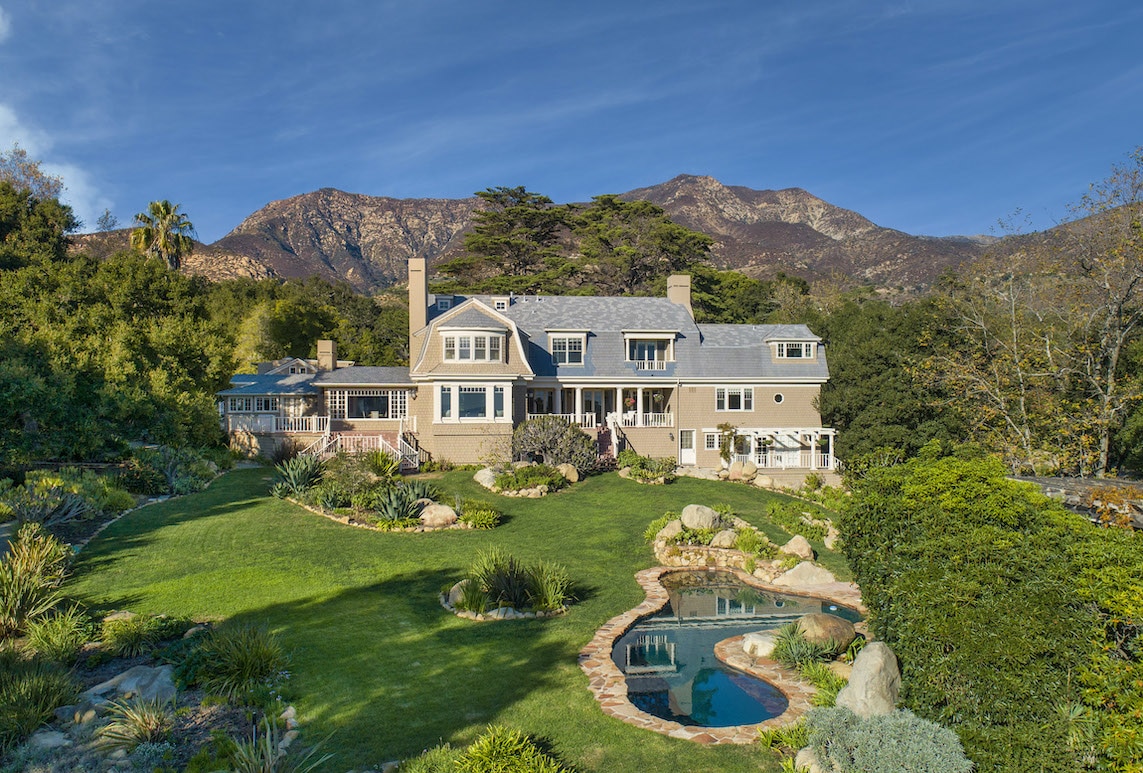 First up, A Magical Cape Cod Estate in Montecito where East Coast traditions meet West Coast sensibilities. All 6,000 square feet of amazement in this stunning 4 bedroom, 8 bath property are situated at the end of a long, gated driveway for maximum privacy and security. Featuring the casual sophistication of iconic Cape Cod-or Hamptons-style residential architecture, the home has an abundance of multi-pane French windows and doors with soaring ceilings, making it a veritable homage to spaciousness and light. This stunning estate is considered one of the affluent enclave's most beautiful properties.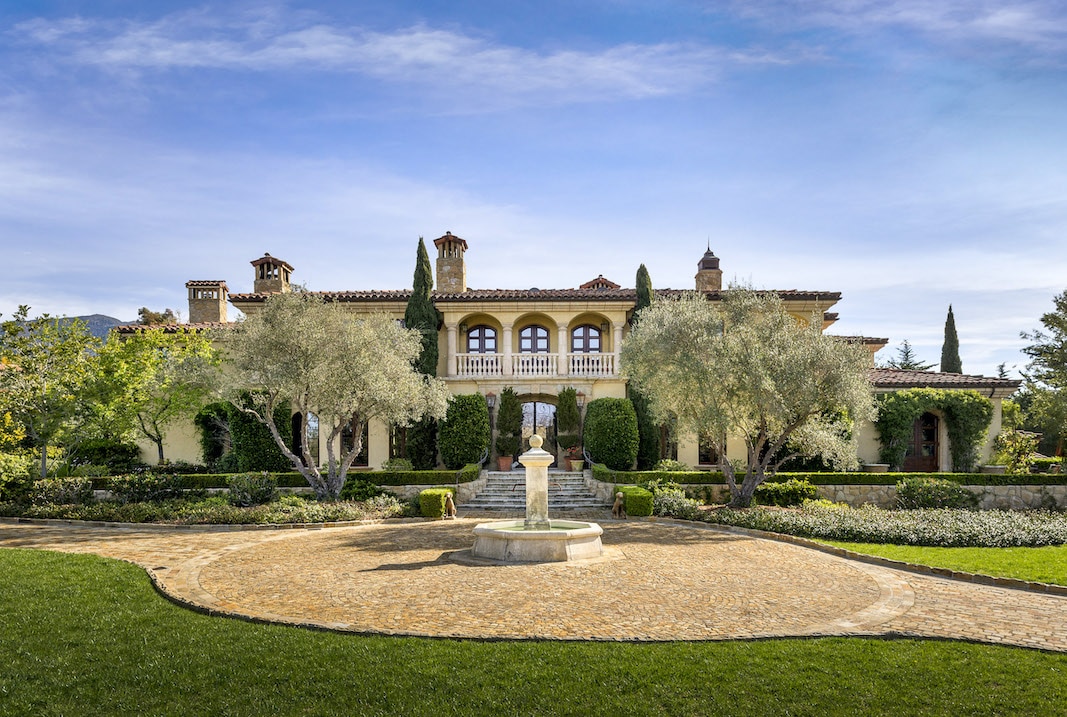 Another prime example is my Premier Mediterranean-style Ennisbrook Estate. Showcasing timeless elegance, this 9,180 sq. foot home is graced with a wealth of large windows, many offering panoramic vistas of the Santa Ynez Mountains. The main residence hosts 5 bedrooms, 9 bathrooms and a 5-car garage. Arched French doors throughout lead to the luxurious grounds where two additional structures can be found, perfect for a home office, Yoga studio or guest accommodations. There's also a pool and stone spa on the stately grounds, complemented by an outdoor kitchen, 4 outdoor fireplaces, multiple entertaining patios and loggias, a koi pond, a raised bed vegetable garden, productive fruit trees and a vibrant rose garden. All in all, the amazing home sits on 2 acres in Montecito's premier private, secure and tranquil enclave of Ennisbrook.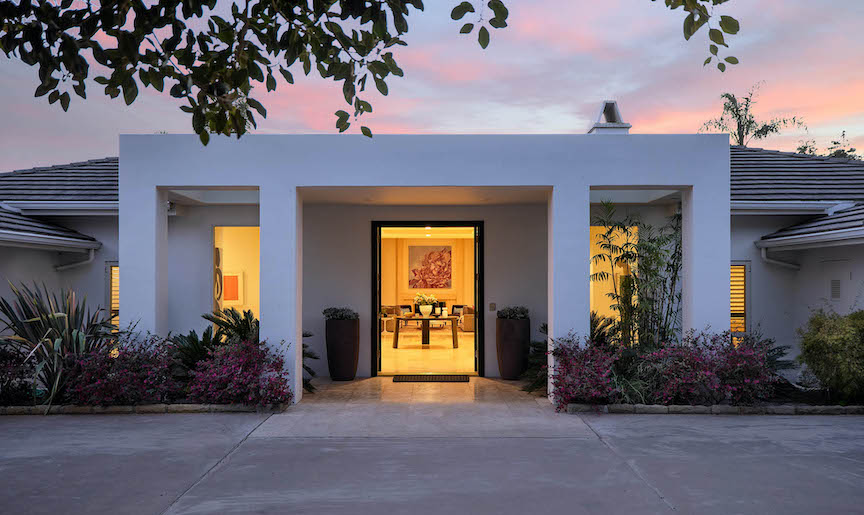 Finally, A Taste of European Modernist Design in Birnam Wood. The 7,369 sq. ft. creation from noted Santa Barbara architect Jack Warner and his contemporaries at Le Corbusier, has 4 bedrooms, and 6 bathrooms. It is perfectly suited to Montecito's revered indoor/outdoor lifestyle with expanses of glass throughout and a versatile open floorplan. From the dramatic portico, and beyond to the polished marble floors, high ceilings, and gallery walls, the European Modernist sensibility is apparent everywhere you look.
In Montecito, homes larger than 10,000 square feet are also selling quickly and for top dollar. If you're a luxury homebuyers looking to purchase, please take a look at my comprehensive website. See something you like? Just give me a call at (805) 886-9378 or email me at Cristal@Montecito-Estate. Known for my discretion and respect for my client's privacy, I specialize in the sale and acquisition of extraordinary luxury homes, estates and land of all sizes in Montecito as well as all the upscale communities surrounding it.
---