WHAT THE FUTURE HOLDS FOR SMART HOMES IN 2021
By now, every homeowner should know about the importance of integrating smart house technology into their abode. After all, it's technology that can make life easier and add value when the time comes to sell.
While you probably didn't think home technology could become an even bigger part of your life, experts predict that it will. And this is especially important for those Santa Barbara homeowners who are thinking of listing in the near future.
READ: How Santa Barbara Homeowners Can Create a "Smart" Healthy Home
The Internet of Things (loT)
Imagine connecting all the devices in your life to the internet and effortlessly communicating with them. Not just computers and smartphones, but everything. Think clocks, speakers, lights, doorbells, cameras, windows, window blinds, hot water heaters, appliances, cooking utensils, you name it. It's not science fiction; it's the Internet of Things (IoT), and it's a key component of home automation and smart homes.
Popularity By the Numbers
For many years now, homes outfitted with the latest smart house technology sold at a premium price and spent less time on the market than those that didn't. In fact, 75% of today's buyers say they're looking for a house with a smart thermostat, 75% want smart smoke detectors, 66% have smart home security cameras on their list of must-haves, and 63% say they must have smart locks in their new home. With those numbers, it's easy to see why adding this technology is important for those considering selling.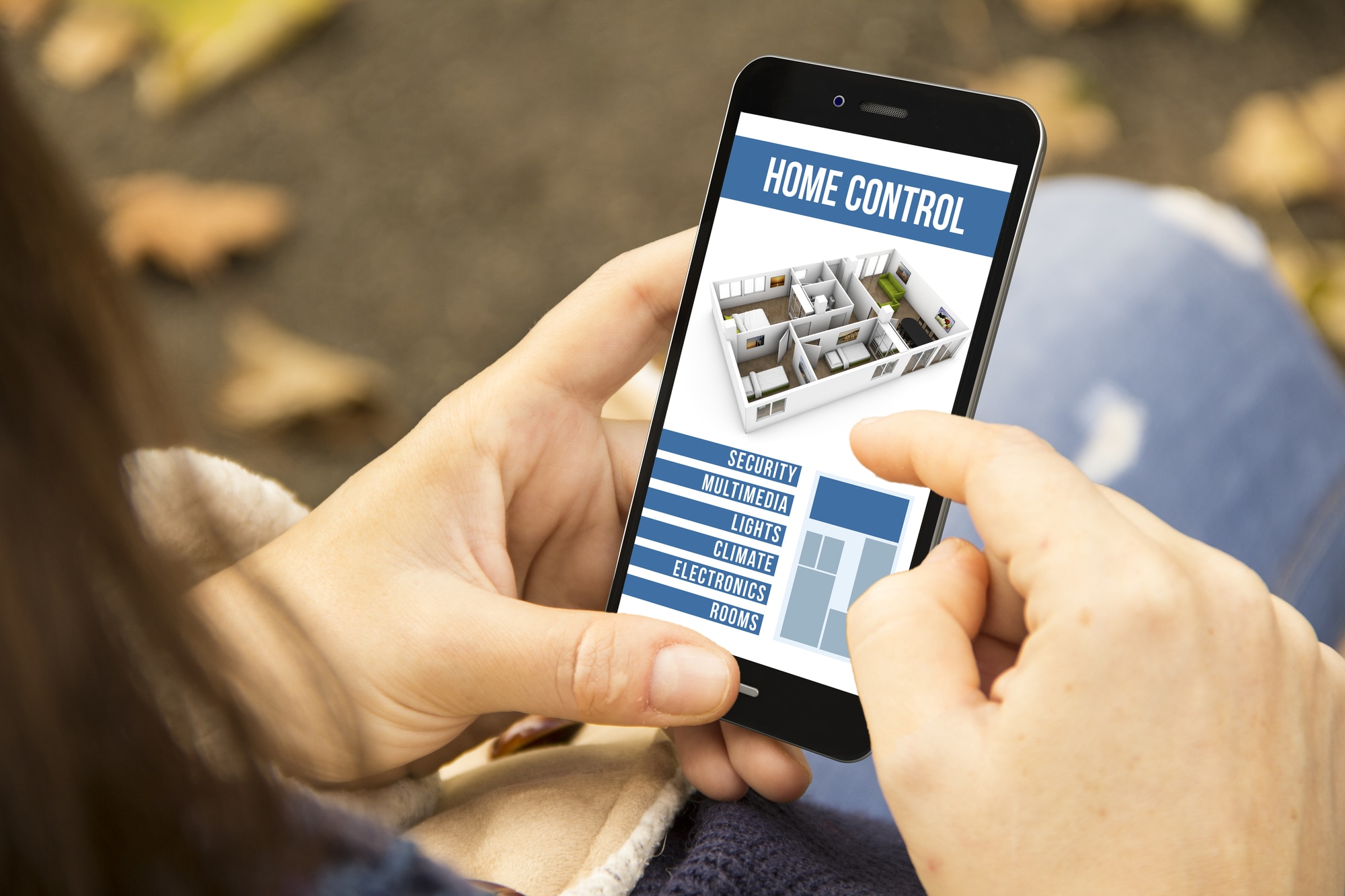 The Standard Smart Home Technology
Here's a sampling of what today's homebuyer wants in the way of smart house technology:
Smart thermostats
Installing a smart thermostat is a great way to begin. Don't worry, you don't need to be a tech wizard to control the temperature in your home. These devices are extremely easy to use. Plus, your smart thermostat will automatically adjust the temperature as soon as it learns your preferences and behaviors.
Smart door locks
When it comes to smart door locks, consumers have many choices. With these devices, homeowners no longer need to use a key to get into their house. Instead, the door locks are replaced with a keypad and code. Consumer Reports suggests this August Smart Lock that communicates with your smartphone through your Bluetooth.
Video doorbell
The video doorbell connects to your Wi-Fi network. This simple smart technology will do more than let you know when your friends have arrived. The built-in microphones and cameras enhance your home security, too.
Smart smoke detectors
Faulty or missing smoke detectors are responsible for two-thirds of home fire deaths. These fatalities could be avoided with Birdi and or Nest Protect monitors that not only wake you up when they detect smoke, but will also alert you if carbon dioxide is leaking.
Smart irrigation system
The next level in automatic sprinkler systems is the SkyDrop: Smart Irrigation System Controller. You can control the system from an app on your smartphone. The system will also adjust itself based on your local weather.
That's not all! With smart house technology, you can also install smart lighting, smart speakers, smart outdoor security cameras, or even create a smart kitchen.

The Future is Now for Smart Home Technology
In 2021, Santa Barbara homeowners can look forward to embracing even more smart house technology. Experts predict devices that were once esoteric becoming mainstream, even among those who are technically challenged. Think streaming studios, high-speed connections and tech-assisted sanitization.
READ: Housing Market Forecast: Predictions for 2021
Be on the Lookout For…
Here are more details on what to watch out for in the coming year:
Streaming Studios
Zoom Rooms, Google Hangouts, and other video conferencing setups have grown exponentially in importance over the past year. That popularity is due to COVID-19, fueled by the current social distancing mandate along with the trend of working from home. The bottom line: the coronavirus has made video streaming the primary form of communication for both business and socializing.

Santa Barbara homeowners should look for high-definition cameras that automatically adjust for lighting conditions, microphones that ignore surrounding noise, and lighting systems you can control with your voice. That means new, mainstream, easier-to-use, plug-and-play equipment is on the horizon.
Wither Wireless?
For the past few years, the trend in home internet has been mesh—a system of routers spread throughout the home to blanket it in Wi-Fi. While that likely isn't going away, you may want to look into the reliability and security of a hardwired connection.

For instance, ethernet and other hardwired connections have been standard in professional settings while home internet has relied on wireless connections. Although these are easy-to-use systems that allow the whole family to enjoy this online connection untethered, hardwiring guarantees you get the full download and upload speeds you are already paying for.
Smart Sanitization
When the coronavirus hit, homeowners became focused on their property's health and cleanliness. That's when intelligent air filtration systems, like Molekule, Rabbit Air, Coway and more, started to become popular. And that popularity is expected to increase in 2021 as more devices join their ranks.

UV light-based cleaning devices, like PhoneSoap, will also be in increased demand. Expect UV light to be incorporated into other, larger devices too. In fact, you can look forward to devices that cleanse everything from groceries and clothes to deliveries. Basically, anything that was exposed to the outside world will have a device to clean it.
There are also many new gadgets designed to make life a little easier including Dodow™, a revolutionary new device that helps put an end to sleepless nights. The metronome-light is scientifically designed to block out overactive thought patterns and lull you into a deep, peaceful sleep – fast.
---
Now the only thing missing is your new home in Montecito, Hope Ranch or any of Santa Barbara's upscale communities that you can outfit with the latest smart house technology. And before we sell your current residence, we can consult with a smart house technology expert to ascertain how the latest innovations might increase your home's value and speed of sale. The next step is to call me at (805) 886-9378 or email me at Cristal@montecito-estate.com so I can find you a new home in the area, and help you optimize the appeal of your current abode.
---