SCHOOL QUALITY HAS A MIGHTY INFLUENCE ON HOME BUYERS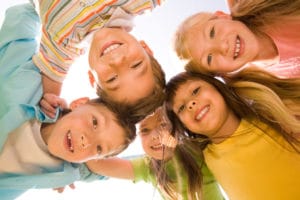 Many of my customers ask me about the Santa Barbara School District, the main public school district that serves Santa Barbara and Goleta. I am happy to answer that the Santa Barbara's public school district is highly rated; with 15,453 students in grades K-12 and a student-teacher ratio of 24 to 1.
Schools are just one of the many factors that home buyers consider when searching for a new abode. It ranks high along with location, the size of the house, number of bedrooms and bathrooms, layout, fixtures, condition, and neighborhood. A very good school district, as we have here in Santa Barbara, with a great reputation and high test scores, can help a child as he or she progresses through the grades and ultimately goes on to college. The kids that attend these highly regarded schools will ultimately have stronger fundamentals, be better prepared, and have higher peer group expectations. The right school will help them compete as they establish themselves as young adults and beyond. Isn't that what every parent wants for their kids?
The Santa Barbara School District
The motto of the Santa Barbara Unified School District is: "Every Child, Every Chance, Every Day." Santa Barbara's educational tradition, which began in 1866, is one of the oldest in the State of California. Rooted in the 18th-century Spanish era, the Santa Barbara education system is a reason graduates have gone on to become community, state, and nationally recognized leaders for several decades now. And that reason is the excellent education they get when they live here.
Mission Statement
You can learn a lot from an organization's Mission Statement. Check out what's important to the Santa Barbara Unified School District:

"The mission of the Santa Barbara Unified School District is to ensure the educational success of all students through high expectations and a commitment to excellence and to empower them to reach their full potential as responsible, ethical, and productive citizens in a diverse and changing world."
After School Programs
Another reason kids rule in Santa Barbara is the many interesting after-school programs offered by The City's Parks and Recreation Department. We're talking about a variety of top-quality after-school programs. Whether your child wants to join a sports league, is looking for help with their homework, or needs a creative outlet, Santa Barbara has kids covered. Here's a quick look at some of the interesting programs offered:
RAP: Recreation Afterschool Program
This popular, fee-based afterschool program provides homework assistance, recreation activities, sports, crafts, and special programs to 1st–6th graders. The program is available at Adams, Monroe, Roosevelt, and Washington Elementary Schools.
RAP begins immediately following the regular school day and operates until 5:30 pm. Experts are dedicated to keeping your child active and engaged with healthy, enriching activities while parents finish their workday. The goal is simple: to provide a supervised, fun program where children can make new friends and hang out with current friends in a relaxed afterschool environment.
RAP is intended to offer families convenience, affordability, and safety. Just knowing that your child is working on homework and being cared for by highly-trained program staff can help parents keep their mind on their work. Each RAP site has between 3-6 program leaders and one site director with a staff to student ratio of 1:20.
Hip Hop Camp with Everybody Dance Now!
This is a professional-designed program for ages 8–12. Santa Barbara is a chapter of the national youth-led network Everybody Dance Now! The network provides affordable hip-hop dance programming to youth, using dance as a tool to cultivate self-esteem and establish healthy lifestyles. "When I dance, I feel like I can do anything. I feel confident and I feel like anything is possible," says Stephanie, an Everybody Dance Now! participant. Classes are held at the Carrillo Recreation Center.

Junior Golf Camp at Santa Barbara Golf Club
Kids age 7–14 are invited to join the Santa Barbara Golf Club for a fun week learning the great game of golf from local professionals. All four camps are perfect for the beginner or intermediate golfer looking to improve their swing, fundamentals, course etiquette, and overall golf knowledge. To register, download the registration form at www.playsantabarbara.com or visit the Golf Shop at Santa Barbara Golf Club.
Kids Cook! Junior Chef Camp
Is your child age 9-12 a fan of cooking competition shows? Does your child love spending time with you experimenting in the kitchen? If so, Kids Cook! Junior Chef Camp is exactly what you need to add to your summer plans. This four-day culinary arts camp gives children the skills they need to start cooking and building confidence in the kitchen. Campers learn the joys of preparing fun (and yes, healthy and nutritious) food from Chef Donald Hardin of Jolly Brothers Catering as they receive age-appropriate instruction on kitchen and food safety, cleanliness, preparation, and presentation. To ensure safety and to make sure each child gets plenty of individual instruction, sessions are limited to 12 campers per week at the Westside Neighborhood Center.
For other kids programs including Junior Lifeguard, full and half day summer camps and more, check out the Parks & Recreation Activity Guide for this Spring and Summer.
Santa Barbara also offers loads of attractions and outdoor opportunities to satisfy kids of all ages. Check out my blog, New Year's Resolutions: Facts, Trends, and Santa Barbara Specific, for details on some of Santa Barbara's exciting things to do with your children.
My clients appreciate the fact that I'm an expert in my community and keep abreast of what's happening in the market, why it's happening, and what it all means. Plus, I pride myself on simply and effectively communicating to my upscale clientele about what's happening in the market and how it directly impacts them. For more about me and my background, check out my bio.


---
Inspired by this information about the highly rated Santa Barbara School District and other kids programs? Considering a move? If so, check out the buyers and sellers sections of my website, then give me a call at +1 805.886.9378 or email me at Cristal@montecito-estate.com.
---