LISTINGS LIKE MINE ARE KEEPING HOME VALUES HIGHER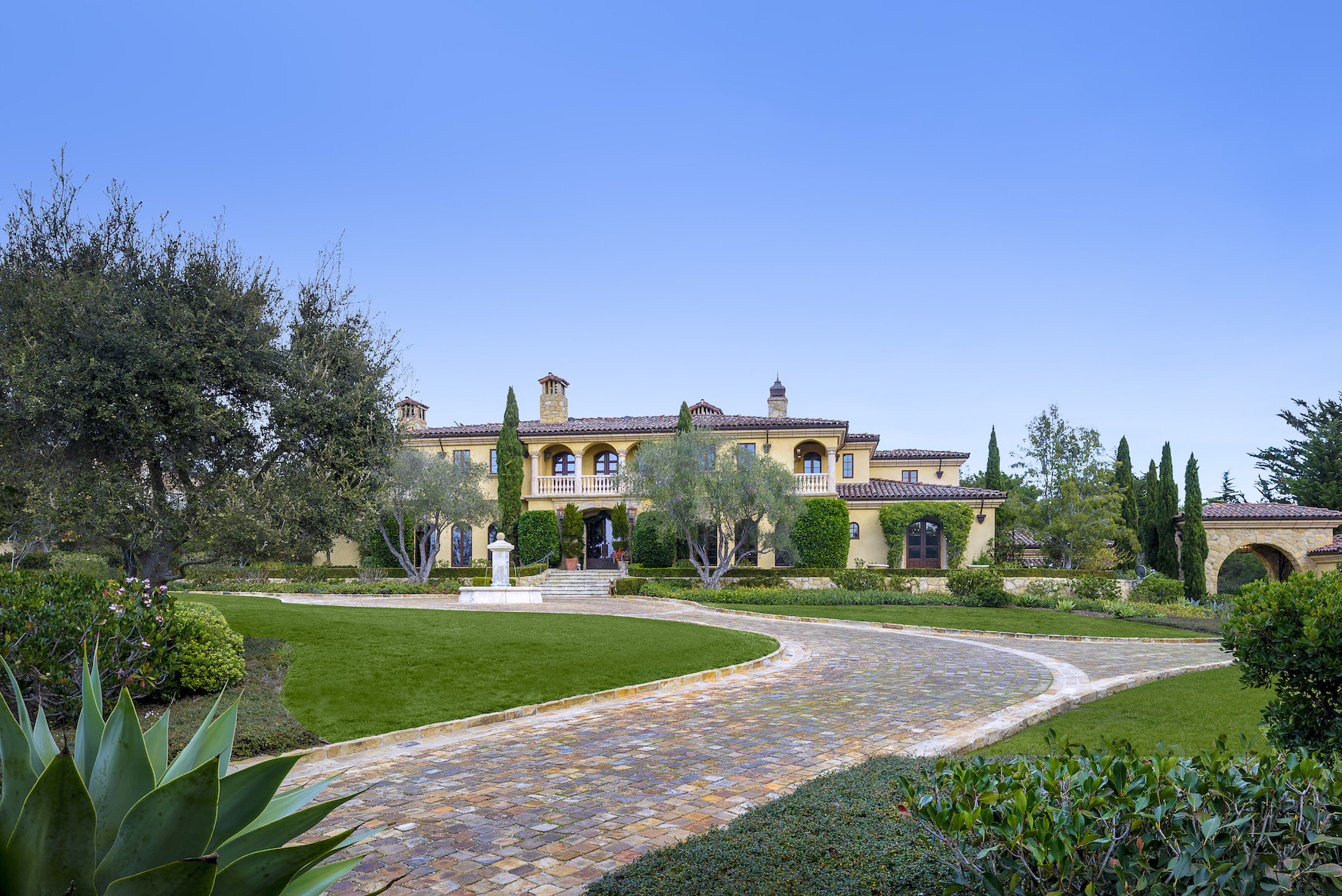 A limited supply of available properties along the South Coast of Santa Barbara County are keeping home values higher than one might expect in the time of COVID-19. This is especially true when Santa Barbara luxury real estate is compared to many inland areas of California and the United States.
READ: Santa Barbara Housing Market: Home Prices in the Shadow of COVID-19
As I explain in my mid-year newsletter, in recent months we've seen quite a turnaround from earlier in the year, with buyer activity, especially in Montecito, currently reaching new heights. I'm even seeing multiple offers resurfacing. Take a look and you'll see the latest breakdown of Q1 and Q2 in Montecito, Santa Barbara and Hope Ranch I've specifically detailed.
READ: Montecito: Best Place to Live in the Santa Barbara Area
Generally speaking, locally there is much more inventory available in the higher price ranges than in the lower ranges. In fact, 101 (37%) of the 170 active House/PUD listings are located in the higher valued enclaves of Montecito and Hope Ranch: communities I have specialized in for the last 25+ years.
People are Moving Out of Larger Cities
According to recent data from Zillow, there is a current surge in urban homeowners listing their high-end homes and moving to luxury areas like Montecito and Hope Ranch. The month-over-month increase in home sales indicates more urban homeowners are moving out of the city, particularly at the upper end of the market. That trend is influencing the buyer and leasing pool of Santa Barbara luxury real estate in a really positive way.
Due to the ongoing health crisis, it's no surprise that many people are starting to consider this shift. For some, it's a chance to be closer to family, which feels more urgent in the midst of a global health scare. For a large swath of people in the country's most expensive cities, it's a way to get more living space and be closer to nature; something increasingly made possible by the growing trend of remote work.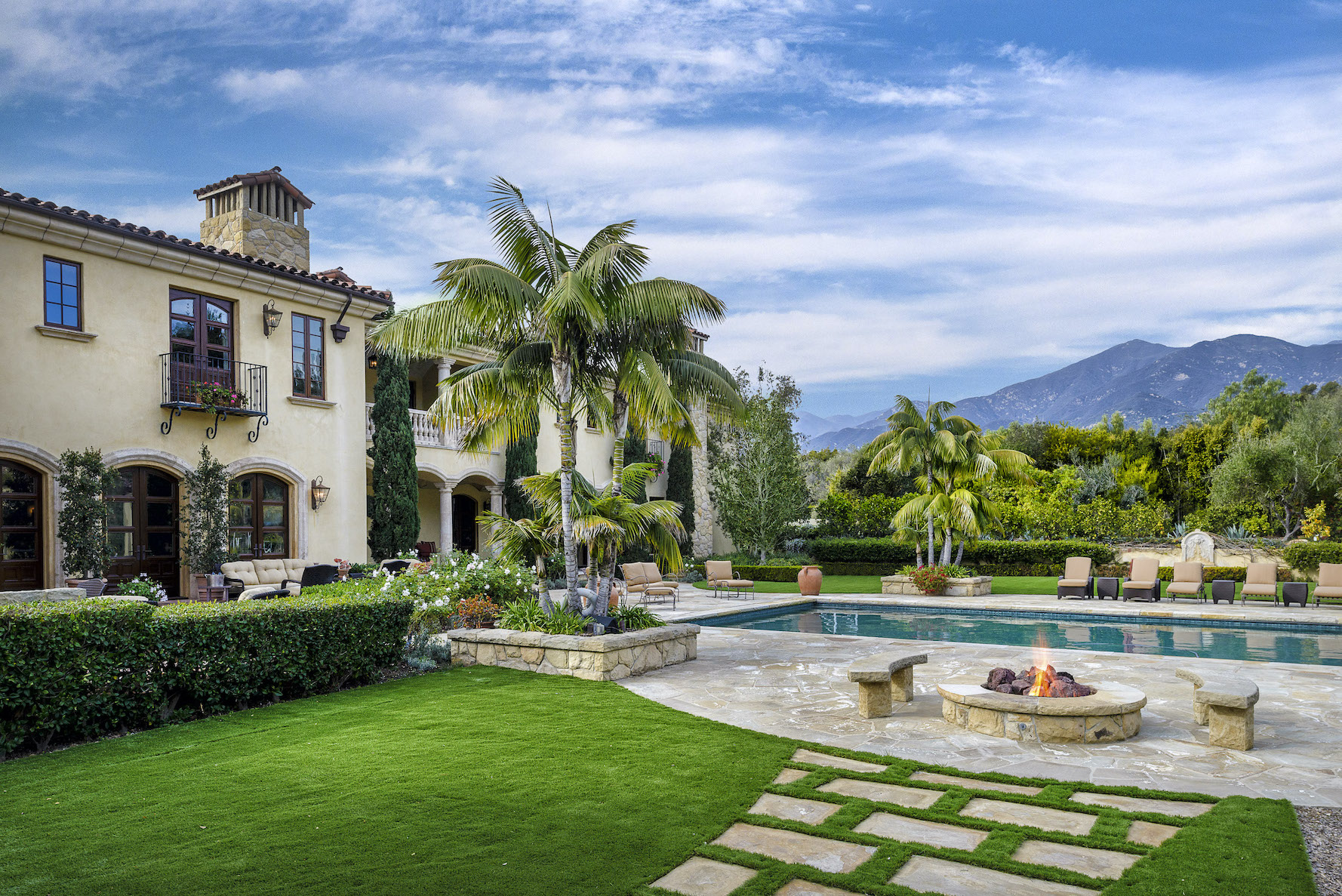 My Listings
Since the beginning of the year, I have closed 18 listings, representing 6 buyers and 12 sellers. Plus, I have added 21 listings to my portfolio of fine homes, including the Premier Mediterranean-style Ennisbrook Estate pictured above and throughout this blog post. It's a perfect example of what makes living in Santa Barbara so appealing to just about everyone -- especially former city dwellers.
Outdoor Space
This home sits on 2 acres in Montecito and offers breathtaking panoramic vistas of the Santa Ynez Mountains. All rooms are light and airy due to the many large windows and arched French doorways that overlook the luxurious grounds and beyond.
The new owners will appreciate the home's gorgeous pool and stone spa, the handy outdoor kitchen, 4 outdoor fireplaces, multiple entertaining patios and loggias, a koi pond, and a raised bed vegetable garden, along with productive fruit trees and a vibrant rose garden. Combined, the grounds are, in a word, "spectacular."
The entire Montecito community is blessed with extraordinary landscaping, privacy, open spaces, and a connection with nature. Plus, more than 50 acres in the community have been set aside as open space.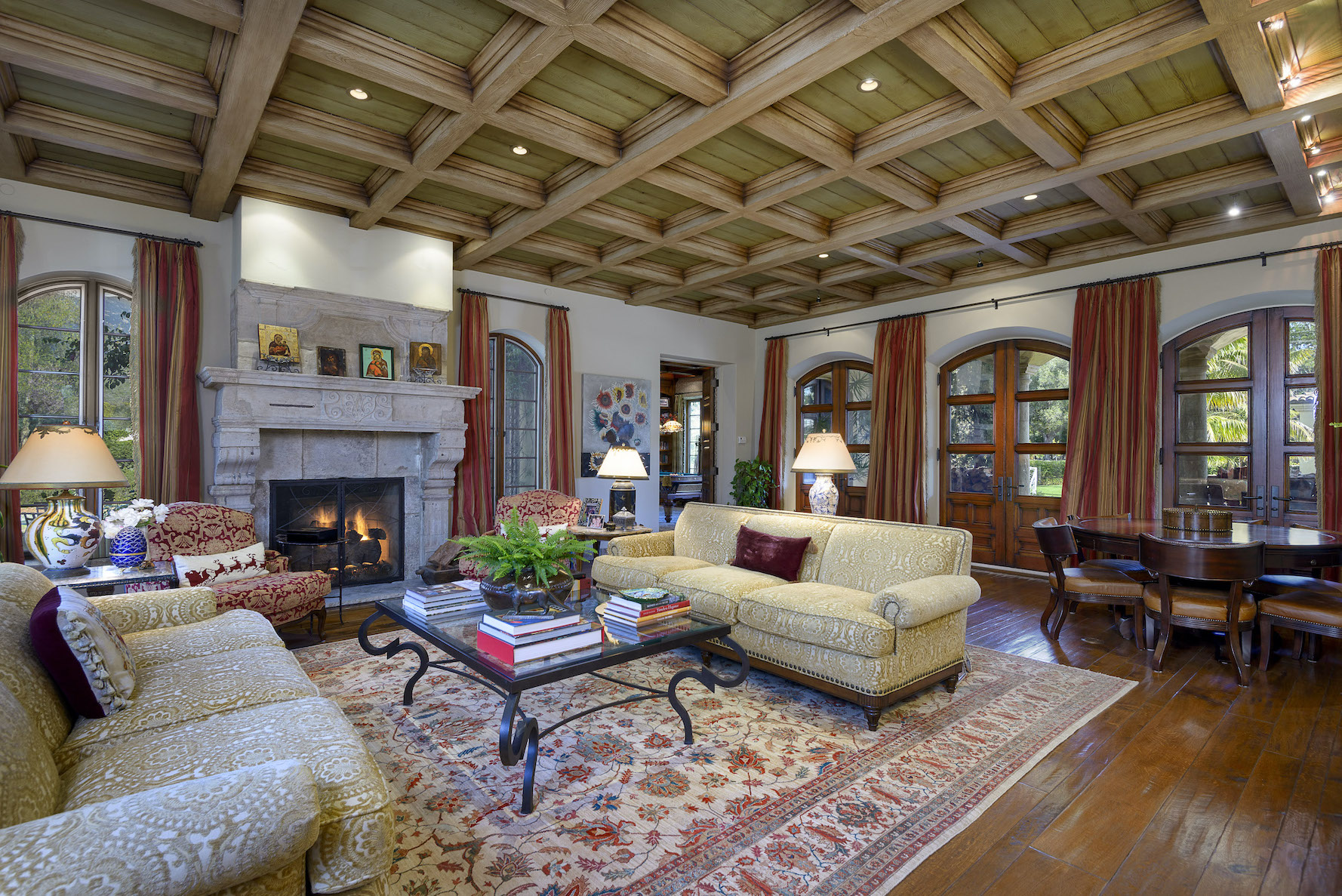 Living Space
The 9,180 sq. ft main residence provides a seamless transition between exterior amenities and interior comforts with 5 bedrooms, 9 bathrooms, and a 5-car garage. In addition to this Ennisbrook estate's main residence are two extra structures: the versatile pool house and a spacious guest house; both capturing the essence of Montecito's idyllic coveted indoor-outdoor lifestyle.
Either of the 2 additional structures are perfect places to create a home office, gym, or additional guest suite. The pool house has its own fireplace and kitchenette along with 2 additional rooms, while the guest house has a kitchenette, bedroom, bath en-suite, and its own cozy fireplace.
Location
Ennisbrook is one of Montecito's gated communities of large upscale estate homes safely hidden behind security gates. Santa Barbara luxury real estate was first built here in 1985 and there are currently three- to eight-bedroom homes that range in size from 3,000 to 6,000 square feet of living space.
READ: 7 Tips for Creating Your Own Safe Haven
This pristine enclave is just minutes from Montecito's Upper and Lower Villages, world-class beaches, renowned hiking trails, and more. The property is located in the highly-regarded Montecito Union School District.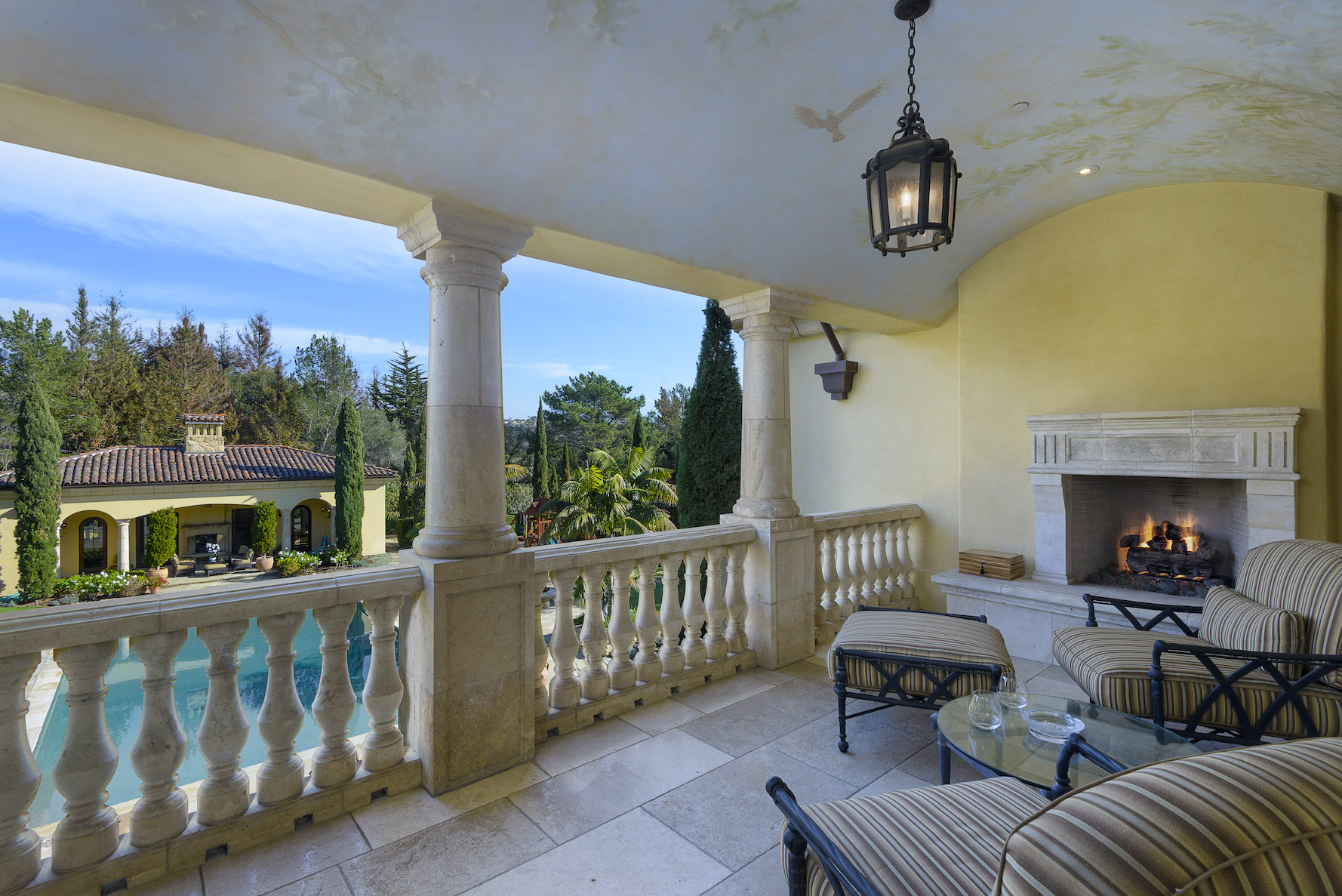 Security
Located inside the guarded gates of prestigious Ennisbrook, this Mediterranean estate offers security and serenity in an immaculately kept community of high-end homes. This amazing property is one of 102 properties spread over the 200 gated acres that make Ennisbrook.
READ: Ellen and Portia Burglarized: A Montecito Luxury Realtor's Home Security Tips
Crime rates here are 62% lower than the national average and Montecito as a whole is safer than 69% of the cities in the United States. Plus, year over year, crime in Montecito continues to decrease by 4%. Ennisbrook residents report they feel safe both day and night.
The Ennisbrook Clubhouse
The Spanish Colonial Adobe clubhouse is at the heart of the exclusive Ennisbrook community. It offers 4 tennis courts (2 of which are clay), private wine lockers, kitchen and BBQ facilities and much more. Additionally, there is a separate Casitas pool and exercise room, basketball and pickleball courts, a lap pool, and a substantial gym.
The clubhouse itself is actually the restored estate of famed polo player, Elmer Boeseke. It contains mementos of the great polo era during the 1920s and 1930s when Bing Crosby, Clark Gable, and Fred Astaire were visitors.
Through the Boeseke family, the Ennisbrook community became a centerpiece for polo in the Santa Barbara area. The Club itself is elegantly appointed and finished for the Santa Barbara lifestyle, hosting several parties each year for the residents.
---
If you're considering buying or selling to move to a different Santa Barbara area community like Ennisbrook, give me a call at (805) 886-9378 or email me at Cristal@Montecito-Estate. I was recently recognized by Wall Street Journal's "Real Trends" as the #1 agent in Santa Barbara, #17 in California, and #33 in the United States out of more than 1.4 million agents nationwide. My total sales of luxury real estate last year were in excess of $155,000,000, with 31 transactions closed for 19 sellers and 12 buyers in 2019 alone. Let me put my magic to work on your behalf!
---