THE BOWL IS BACK! TIME TO MAKE PLANS TO SEE A SHOW, OR TWO, OR . . .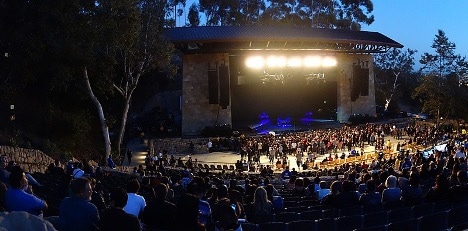 Photo: Mark Krynsky, Creative Commons
The Santa Barbara Bowl, a 4,562-seat amphitheater, is historic in setting and at the forefront of the music industry. The beautiful outdoor concert venue with views of the Channel Islands and Downtown Santa Barbara hosts some of the biggest names in concert touring. Originally built in 1936 for the Santa Barbara community's Fiesta pageant, the outside venue has served as a community gathering place for decades.
READ: 20 Things to Love About Santa Barbara
Carved into a hillside, this amazing outdoor amphitheater is open annually for concerts and comedy shows. The usual season takes place from approximately April through October with an average of 27 events per season. But everything changed in 2020 when the iconic concert venue had to shut down due to COVID-19, just as the season was about to start. That means the last show took place a year-and-a-half ago: back in 2019.
"We're thrilled. We're excited to be opening up the Bowl to the community," said Rick Boller. Boller is executive director of the Santa Barbara Bowl Foundation. "Our goal is to begin hosting events as safely as possible.
Those safety measures include proof of completed vaccination or negative COVID-19 test for everyone, including children 12 and under. That means concert goers need to show a government-issued ID as well as one of the following:
CDC Vaccination Card

Original vaccination card, printed copy of vaccination card or photo of vaccination card on your phone.

Proof of Negative COVID-19 test within 72 hours from time of entry to venue.

All unvaccinated or partially vaccinated guests will be required to show a negative test.
Acceptable tests are Diagnostic Tests, Molecular Tests, RT-PCR Tests, NAAT Tests, Antigen Tests & Antibody (Serology) Tests.
Gates open at 5:30 and the venue suggests everyone arrive early because entry may be slower than usual due to vaccination and negative test checks.
READ: Who Says Fun Games to Play Outside Are Just for Kids?
The current season just started and includes a star-studded lineup of 22 not-to-miss shows including: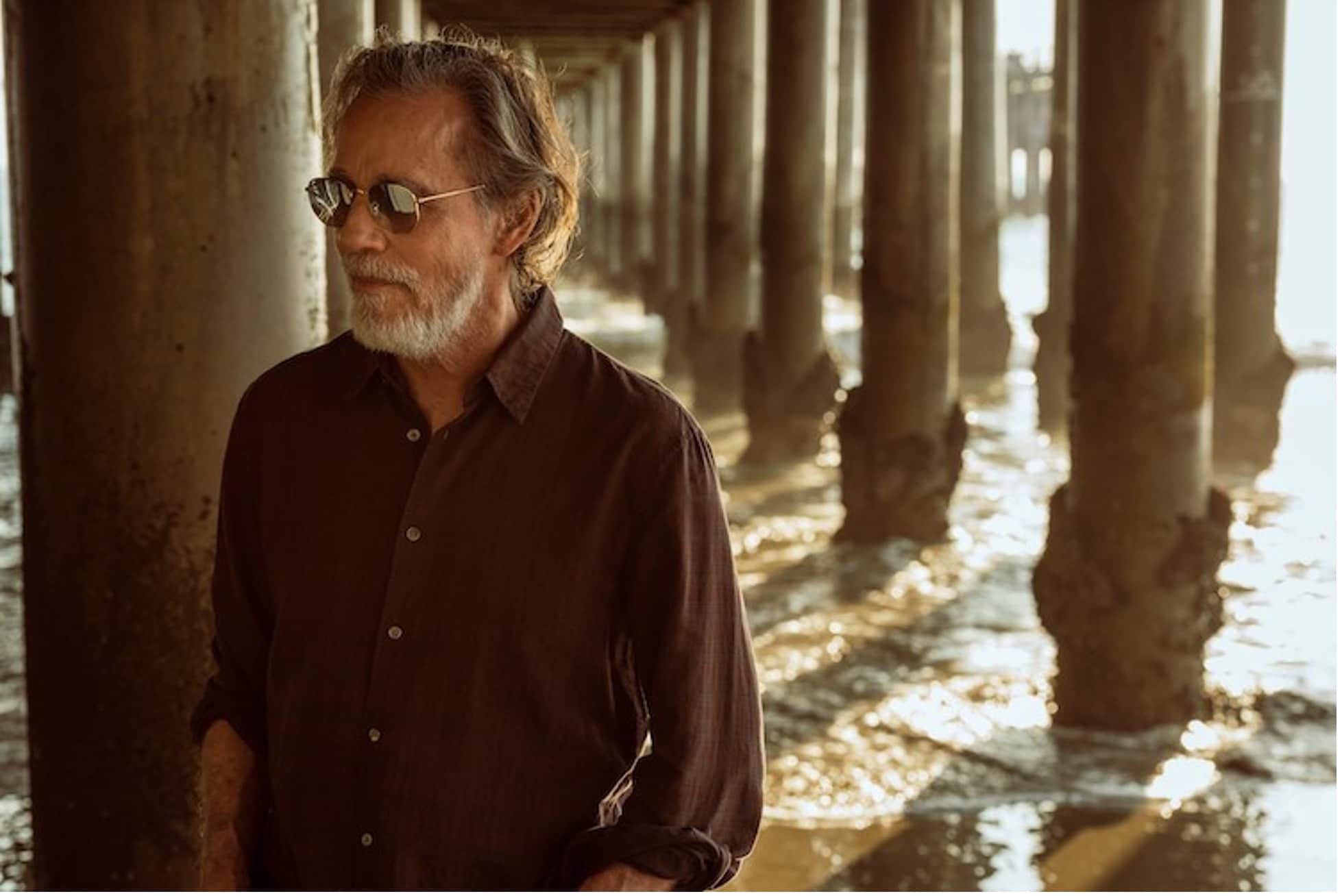 Jackson Browne, September 5
Jackson Browne has written and performed some of the most literate and moving songs in popular music today and has defined a genre of songwriting charged with honesty, emotion, and personal politics. His debut album came out on David Geffen's Asylum Records in 1972. Since then, he has released fourteen studio albums, four collections of live performances, two "best of" compilations, two DVDs and several single recordings. The concert will include material from his new studio album, "Downhill From Everywhere" released in July.
Van Morrison, October 3
The straight-to-the-heart baritone will entertain like only he can. His music speaks for itself, only enhanced by his awards and accolades including: a knighthood, 6 Grammys, honorary doctorates from Queen's University Belfast and the University of Ulster, entry into The Rock 'n' Roll Hall of Fame and the French Ordres Des Artes Et Des Lettres. They add up to attest to the international reach of Van Morrison's timeless musical art.
Lorde, May 7
"The Bowl," as locals fondly refer to it, describes this show on its website like this: "GRAMMY® Award-winning multiplatinum artist LORDE released a new song 'Solar Power.' The song, which appropriately dropped timed to the only solar eclipse of the year, came alongside the announcement of her highly anticipated third studio album of the same name, 'Solar Power'."
READ: The Santa Barbara International Film Festival Reinvents Itself
Over the years, the Bowl has been the site of many prominent concerts. Here are three examples:
Joni Mitchell
Joni Mitchell's 1980 double live album and concert film, Shadows and Light, was recorded at the venue in September 1979 on the tour supporting her Mingus. Her all-star backing band was made up of prominent jazz fusion musicians Pat Metheny, Lyle Mays, Jaco Pastorius, Don Alias and Michael Brecker.
Tears for Fears
The British band Tears for Fears performed at the amphitheater in May 1990 and filmed for their Going to California concert video there with American vocalist/pianist Oleta Adams.
Depeche Mode
The British band Depeche Mode performed at the amphitheater three times: the first one was on August 5, 2001, during their Exciter Tour. The second one was on August 20, 2009, during their Tour of the Universe, in front of a sold-out crowd of 4,937 people. The third one was on September 24, 2013, during their Delta Machine Tour in front of a sold-out crowd of 4,959 people. The 2009 show was recorded for the group's live albums project Recording the Universe. (On a side note, I sold Martin Gore, lead singer of Depeche Mode, his house in Montecito.)
READ: The State Street Promenade: Santa Barbara Al Fresco
The Santa Barbara Bowl Foundation actively strives to create the leading outdoor performing arts center in the country. We who are fortunate enough to live here appreciate that mission and enjoy listening to some music under the stars.
---
If you live in the Santa Barbara area, you know just how popular – even revered – "The Bowl" is to locals. On the other hand, if you're considering moving to Santa Barbara, have a look at my current listings. If you find something you like there, or in the general MLS property search on my website, call me at (805) 886-9378 or email me at Cristal@montecito-estate.com to discuss your situation and we can come up with a winning strategy to find you just the right home or home away from home. If we act quickly, we can get you into your new property in time to catch one of this season's Santa Barbara Bowl performances!
---