DRIVING FACTORS, INCREASED DEMAND, AND 3 EXCELLENT FACILITIES FOR SANTA BARBARA COLLECTORS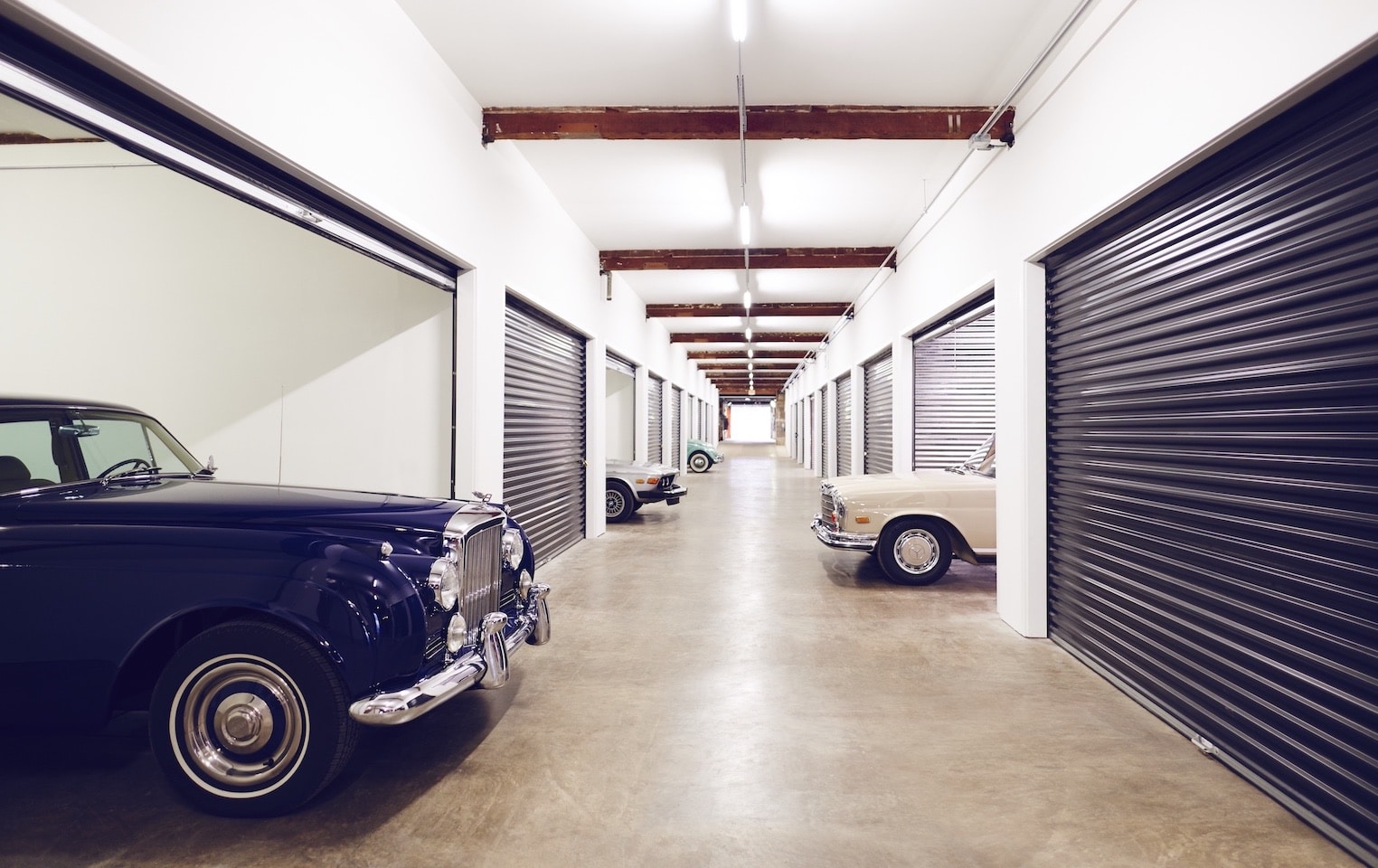 The Collector Car Vault
Luxury storage units offering options for everything from storing treasures including rare vehicles and works of art, to creating extra entertainment spaces away from home are popping up across the country. And we're not talking traditional industrial park-style storage unit facilities. Rather, basic storage units are being replaced by customized spaces.
READ: Today's Top Luxury Real Estate Trends
Some of these customized spaces are perfect for entertaining, with gourmet kitchens, full basketball courts and just about anything else you can think of. Some feature interior design details like reclaimed wood along with stylish entertainment and lounging areas. Others are specifically designed and monitored to keep an individual's treasures safe. These include state-of-the-art security and temperature control. Check out this video from The Wall St. Journal showcasing some unusual luxury storage units . These units are helping create the newest trend in luxury home amenities: off-site storage.
READ: How to Add Value to Your Home
An ever-increasing demand is a fact of the self-storage industry. Until now, supply has kept up with that demand, with occupancy rates typically reaching more than 90% since 2015. By 2019, the self-storage market reached $87.65 billion. By 2025, that valuation is expected to grow to $115.62 billion. This puts the compound annual growth rate (CAGR) at 134.79% over the forecast period of 2020-2025.
What is Driving the Luxury Storage Units Industry?
There are several factors that are driving the demand in the self-storage industry in general, including growing urbanization, increased downsizing from the coronavirus, lifestyle changes and more. COVID-19 led the charge creating the current storage unit popularity when multiple business owners closed their brick-and-mortar locations, placing their office equipment in self-storage. Working from home for most of 2020 drove up the demand, too, since homeowners had to make room for their home office.
READ: The Backyard Shed: Your New Home Office?
A new unfortunate change due to COVID is an increase in those people seeking a divorce. The number of people who filed for divorce was 34% higher from March to June in 2020 compared to the same months in 2019. Besides divorce, Covid-19 has greatly increased downsizing and dislocation. Simply put, self-storage acted as a necessary service for people to use as they navigate difficult life transitions.
Then there's the increasing rate of urbanization due to the pandemic; another significant factor driving market growth. The increasing urban population means smaller and less expensive living spaces in cities, with more renters on the move, changing addresses frequently.
READ: The Sweet Spot for Luxury Homebuyers: Not Too Big, Not Too Small
But there are other factors besides COVID that make luxury storage units so in-demand. As baby boomers begin to downsize, the need for storage units increases. Additionally, while some believe millennials use less storage than previous generations, new data suggests they continue the demand trend as they hit the typical age to form families and accumulate material possessions.
And as land gets more expensive, investors and builders have become motivated to think of new ways to get a good return on their money. Experts say the rise of luxury storage units is one-way to maximize every square inch of a building. They have become extremely popular in urban areas like New York, where storage units are being transformed into living and entertaining spaces away from home. Hence, the current interest in investing in luxury storage units.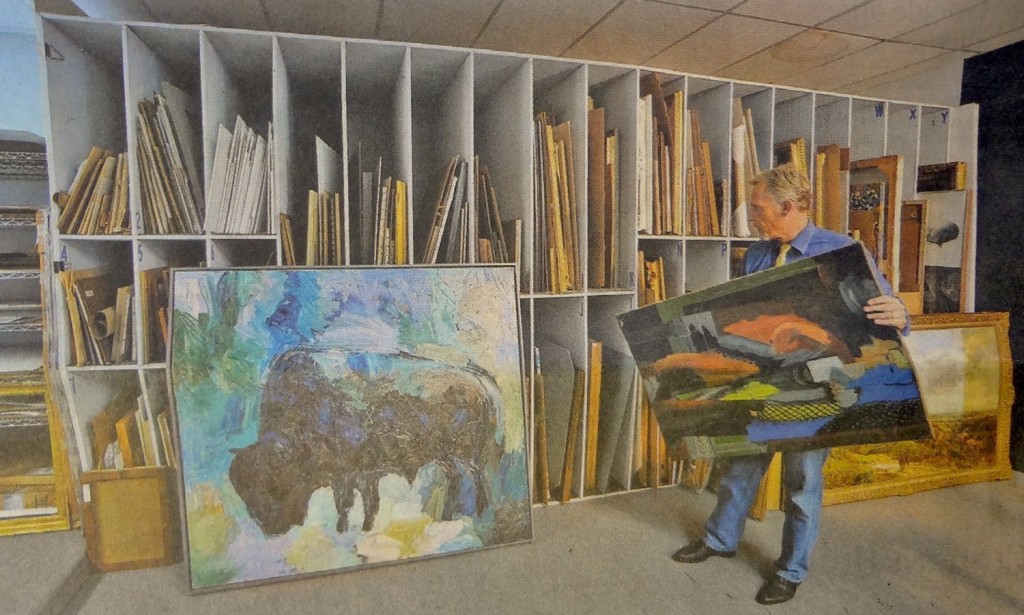 Santa Barbara's Fine Art Conservation Laboratories
Local Luxury Storage Units
While Santa Barbara residents might not need to rent luxury storage units for entertainment purposes, like someone living in an urban setting would, we still have the need to store some of our rare valuables in a safe, reliable environment. If that's you, here are some options when it comes to local luxury storage facilities:
Fine Art Conservation Laboratories, FACL Inc.
Why not store your art collection inside a local professional art conservation laboratory? The art trade and respected institutions from across the country utilize Santa Barbara's Fine Art Conservation Laboratories, pictured above, which specializes in the conservation, preservation, and restoration of paintings on paper, canvas, and murals.
Directors of large and small museums trust the facility. So do art collectors, and those in charge of government collections and corporate collections, along with auction houses, historical societies, and private individuals who have collected rare works over the years or inherited wonderful possessions from the past.
The basic warehouse structure is made of durable steel and concrete. Priceless items are protected inside with high-quality building security that includes immediate response fire and police. The benefits don't stop there, however.
Benefits of using The Fine Art Conservation Laboratories:
Storage in the same building as the art conservation facility.
Immediate access/response by veteran professional art conservators and technicians.
No public access to storage areas.
Double fire suppression system using water sprinklers and halon in a concrete and steel building.
Pest control.
Mold and odor mitigation.
Active low-grade temperature control keeping it between 60 to 75 degrees.
Concierge Services.
Storage facility located next to UPS Shipping Center and close to FedEx Shipping.
Supplemental insurance is available.
Wrapping, crating, and shipping service.
Pickup and delivery in Southern California, The Central Coast, Las Vegas and Salt Lake City, UT.
Art Installation and de-installation at residence or business.
Only fully trained, qualified professionals touch the artwork.
Safety From Natural Disasters.
Art Conservator Scott Haskins is a world-renown expert in art preservation and restoration. Due to his deep knowledge on the subject, he is called upon as an expert witness in the Los Angeles Supreme Court system and on behalf of the federal government when it comes to public art issues. He has consulted for a long list of notable organizations, including Pope Paul VI's family, the Shroud of Turin project, the Historical Dept of the Church of Jesus Christ of Latter-day Saints and the Getty Conservation Institute, the U.S. Government, and many others. He also is a grant reviewer for the Institute of Museum and Library Services, a program of the U.S. government.
With those credentials at the helm, you can trust this facility with your rarest piece of art.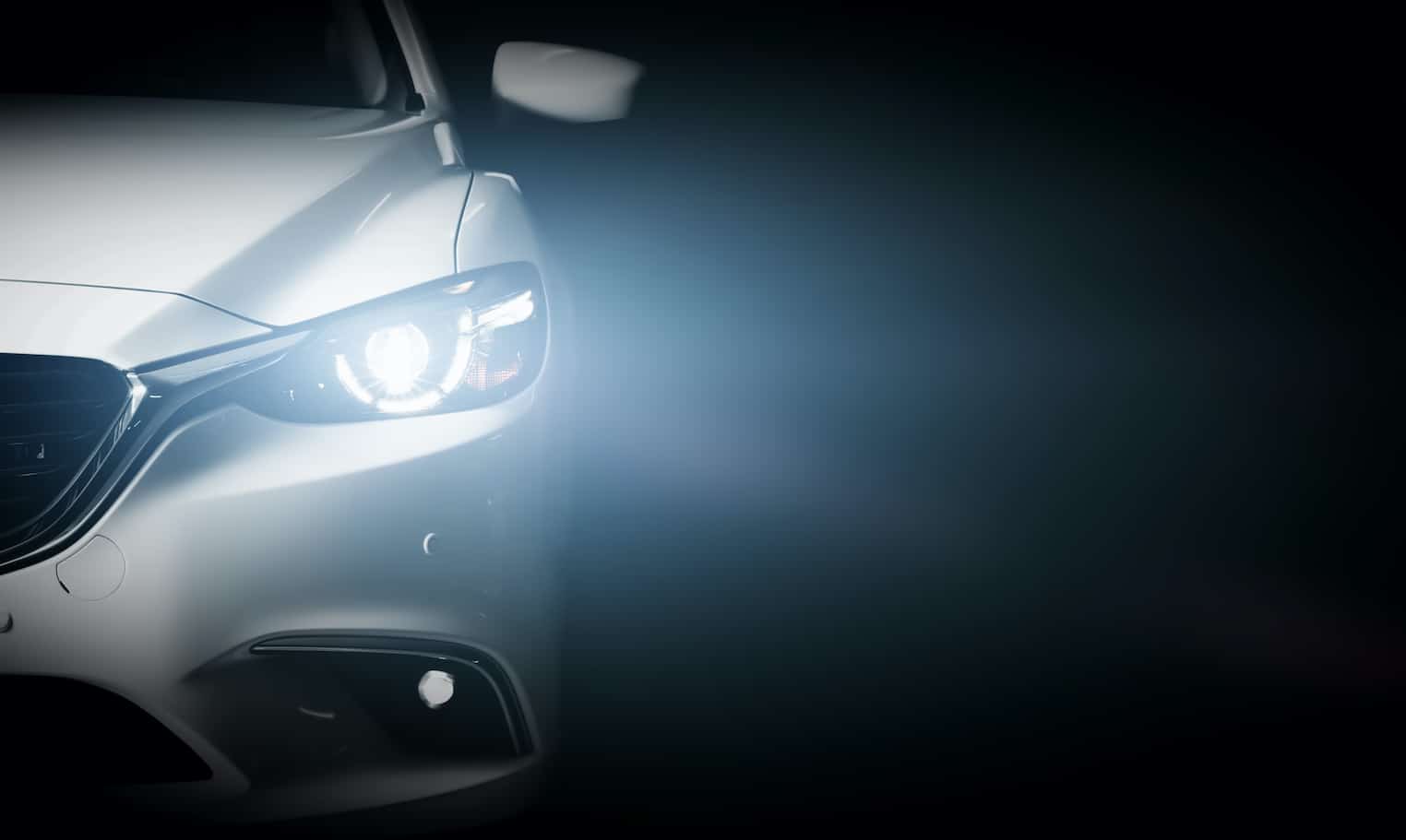 Twenty Four 7 Moving Specialists
The art storage room within the Twenty Four 7 warehouse was specifically built to store the most delicate, priceless works of art. Offering both short- and long-term options, this local art storage room offers museum-quality climate control that monitors the room's humidity levels, temperature, and light exposure to optimize the longevity of every treasured piece stored there.
Twenty Four 7 also offers a 20,000 square foot clean, cool, dry and highly secure warehouse specifically created for vehicles. The warehouse is the ideal storage solution for any vehicle: from a collection of classic or luxury cars, to rare and vintage motorcycles that demand the highest security measures possible. Every vehicle stored there is treated with the same care and precision as a priceless work of art.
Located near the 101 freeway and the Santa Barbara Municipal Airport, in close proximity to the police and fire departments, this warehouse provides a cool and dry environment, is sheltered from the harmful effects of heat, wildlife, sunlight exposure and humidity, and is safeguarded by sophisticated alarm systems designed to protect against fire and theft. There is also a 24-hour video surveillance system so collectors can rest assured their treasures are safely receiving the care they need.
Collector Car Vault
Speaking of vehicle storage, the Collector Car Vault, pictured at the top of this post, is a secure, spacious, and specialized facility dedicated to classic and exotic automobile storage and management. Ideally located in a naturally stable, low-humidity, car-friendly climate, this facility provides optimal storage conditions for vehicles, both old and new.
Conveniently located within an hour's drive of Santa Barbara, as well as Los Angeles and Malibu, this company goes the extra mile with personalized concierge services designed to fit a customer's one-of-a-kind vehicle and lifestyle. The company tailor's individual storage plans developed specifically for each client, including everything from transporting a vehicle, whether running or not, to delivering a classic or luxury car directly to a client's home or hotel whenever needed.
The Collector Car Vault concierge services include:
Washing and detailing
Fueling and fluid level checks – 100 octane gasoline available
Exercising vehicle
Valet pick-up and delivery (within 100 miles)
Concours and auction preparation
Insurance
DMV and titling services
Estate planning
Consignment services
Conveniently located in neighboring Santa Paula, with a backdrop of palm trees, lemon trees and exotic succulents, the Collector Car Vault is the perfect location to host high-end events, rallies, fund-raisers, and screenings. In particular, those involving automobiles. Plus, the studio space within the facility, and the massive grounds provide the ideal location for both photography and filming needs.
---
While many who are lucky enough to call Santa Barbara home can easily accommodate their art and automobile collections at home, some of us still need luxury storage units for our valuables. Whether you're downsizing and need the facilities mentioned above, or are looking for a larger home for expanding or extended family, art and automobiles, call me at (805) 886-9378 or email me at Cristal@montecito-estate.com. With more than 3 decades of luxury real estate experience in Santa Barbara, Montecito and Hope Ranch, I have my finger on the pulse of the local market.
---