WHETHER OUT OF NECESSITY OR CONVENIENCE, A TREND IS BORN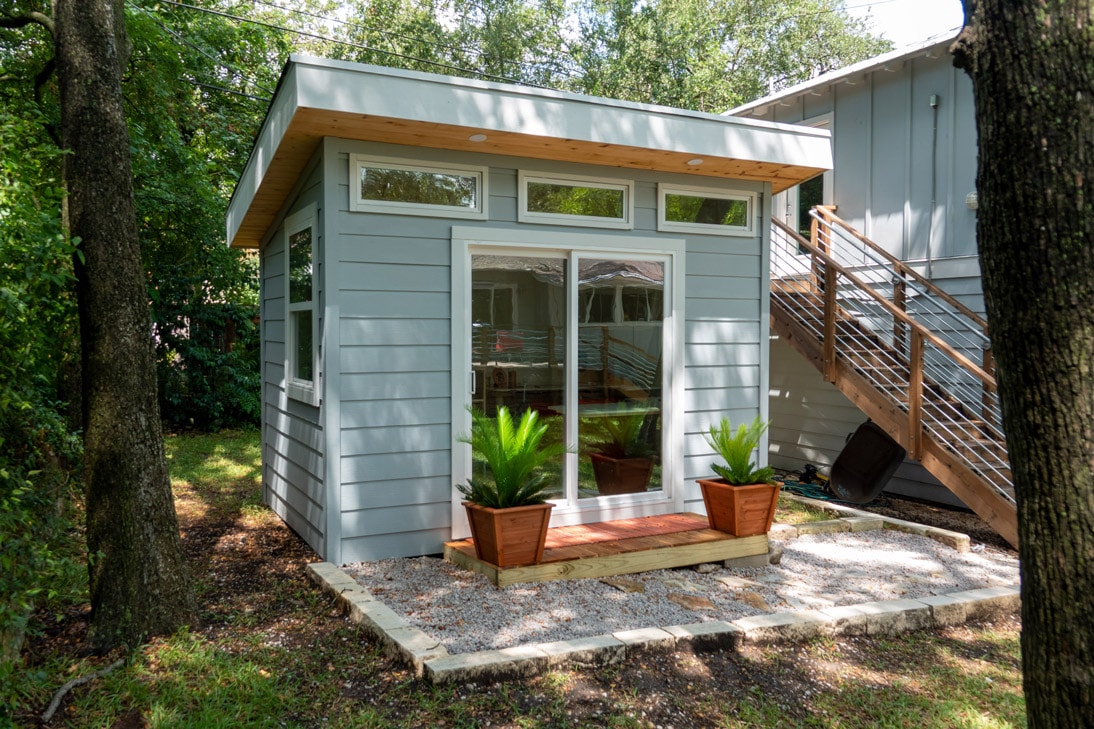 Sales of backyard sheds are spiking. It seems more and more homeowners are needing a Santa Barbara home office. After all, the idea of a separate, quiet, office space is top of mind for many folks who used to trudge to an office downtown, or, even in some cases, to LA. They know that adding a backyard shed to their property not only frees up space inside their home, it also allows a space to get the work done with all the quiet and privacy needed.
"Working from home has quickly become living at work," said Scott Roberts, vice president and head of business development at LinkedIn. Employees at LinkedIn were recently told they'd need to work from home – possibly for an extended period. So, Roberts built a 12-by-16 foot, year-round, designer shed in his backyard to use as his office. "It is really critical to separate the spaces we use," Roberts added. "I have to be focused. If you're not able to create some separation between life and work, this will become so much more difficult."
READ: Home Improvement: Repair, Remodel or Renovate?
If you Google home office sheds, you'll find lots of articles about the topic, as well as information on companies like Studio Shed, which specializes in prefab models. The company has sold five times as many home office units in the last three months compared to the same months last year and is on track to sell 10 times more than the previous year in a single month. The best-seller, its Signature Series model, ranges from 64-to-240 square-feet and starts at $10,500. Their kit includes optional interior details, electrical and insulation. Typically, the company takes care of its customers -- from online customization to home delivery -- in just a few weeks.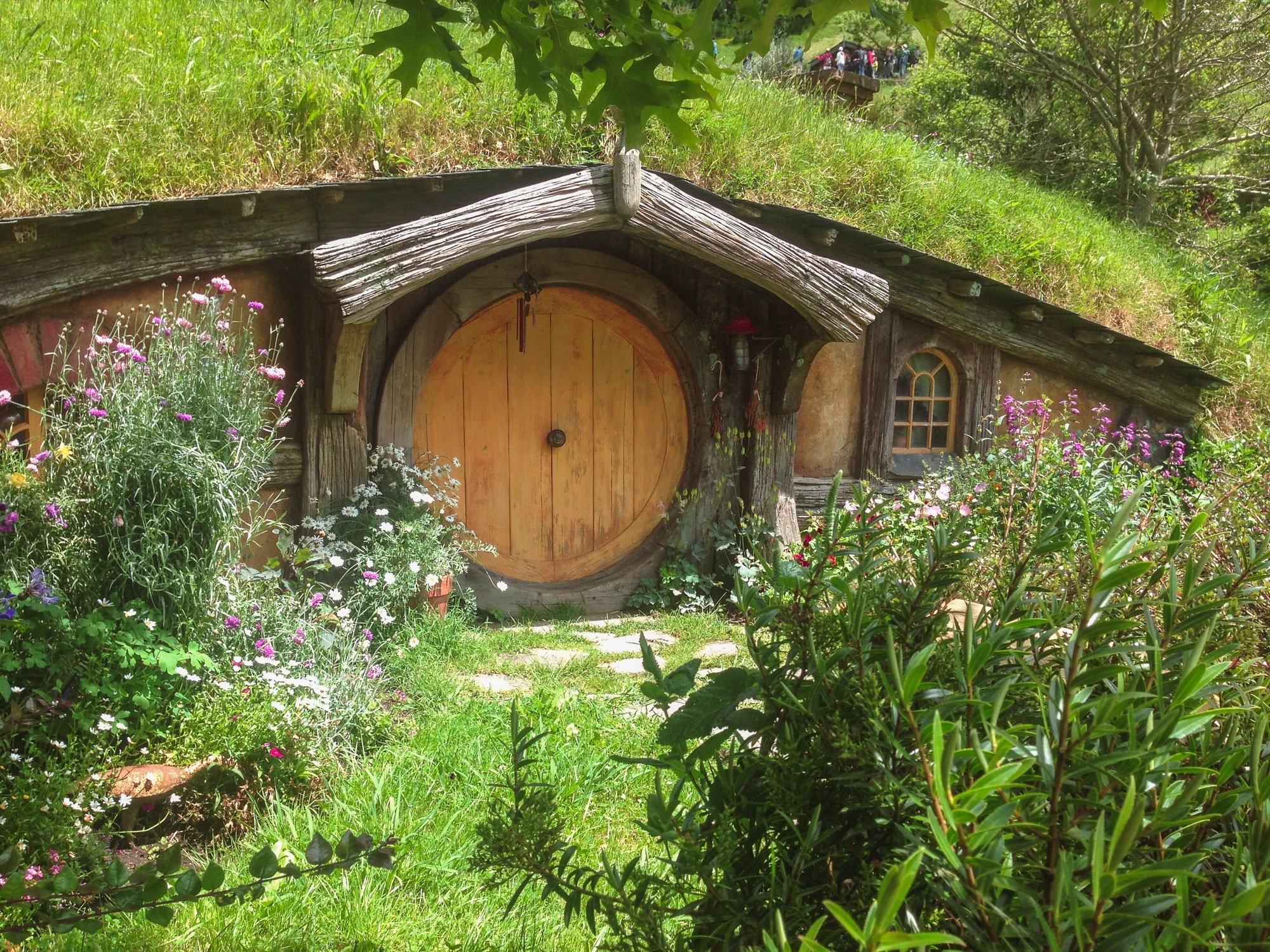 Getting Started
Your backyard Santa Barbara home office shed not only offers a place to work that's spacious and functional, but you can't beat the commute. Backyard office sheds are great for giving you the ability to be in close proximity to home, yet they take you away from all the distractions that can interrupt your workday.
READ: Survey Finds More People Are Working From Home Today
Before you begin, keep in mind, anything you add or build on your property requires planning and, possibly, permits. Start by doing your due diligence to find the best shed and enclosure builders in town. It is important that you work with a professional that knows our city's guidelines for adding a structure and can get the proper permits and approvals prior to starting the work. That will prevent any major headache down the road, like having to move or remove the shed, or paying fines for breaking any laws and bylaws.
Choose the perfect backyard space
Here are important things to consider when selecting the perfect space in your backyard:
Stay clear of low-lying trees and limbs to avoid damage to your Santa Barbara home office shed roof and shingles.
Clear large roots and root systems away from the area to prevent possible damage later.
Consider your home's plumbing and pipes and steer clear of both.
Determine how the new structure will affect your home. Are any of those amazing ocean and mountain views impeded? Will the separate building block natural sunlight from any room? Will it affect your home's value?

Choosing a shed style
Now for the fun part. The choices and styles of backyard office sheds are practically endless. Narrow your choice by considering the style you want. Today's backyard office sheds can be a beautiful focal point for any Santa Barbara home office. These outside buildings will also add value to your home when the time comes to sell. They come in a variety of designs, sizes, and costs. That means any Santa Barbara homeowner can find the perfect one for their backyard and get to work.
READ: 8 Steps to Creating the Minimalist Home Office
Most people prefer to keep the style of their home in mind when selecting or creating a backyard office shed in order to create a cohesive look to the entire property. For instance, the new owners of the Striking Mid-Century Modern Home on the Riviera featured on my website might look to add a modern looking office shed once they move in. Meantime, a rustic cabin office shed could be the perfect addition to the French Country-Style Montecito Home in Birnam Wood that is currently for sale on my site.
READ: Adult Treehouse? That's Right! They're Not Just for Kids Anymore
Whether you choose a prefab, or a premium office shed, the material you use will make all the difference when it's completed. Choose from wood, metal, or other material. Just keep in mind how the separate room will affect the value of your property, your neighbor's property, and the neighborhood.
The internet is filled with prefab shed kits, easy for your contractor to put together. But you can also choose to build a premium, non-fabricated office from scratch. Backyard Office delivers and installs non-prefab sheds in Central Texas in as little as four weeks, and is expanding nationwide soon. The company prides itself on building every backyard office onsite using the same quality materials and methods likely used to build your home.
You can also find a flat-pack version of a cabin online called Kabinka from Hungarian design studio Hello Wood. It unveiled the affordable, compact cabin that comes complete with a kitchenette, bed, desk, and couch. The timber cabin is built from one-meter-long modules and is available in four different sizes—from S (129 square feet) to XL (215 square feet)—which are constructed from five to eight modules. Additional modules, such as a terrace or roof shading, are also available as add-ons.
Set-up, decorate and move-in
Getting your Santa Barbara home office shed set-up and decorated the way you want can be the most exciting part of the journey. From painting and flooring to setting up your workspace with office supplies, adding your personal touches will make all the difference, especially when it's time to get to work.
---
If you're wavering between adding a home office shed to your existing home or waiting until you buy a new home in any of Santa Barbara's amazing communities, I'm here to help. Just give me a call at +1 (805) 886-9378 or email me at Cristal@Montecito-Estate. I'll be happy to offer my expertise and help you make the right decision.
---