TECHNOLOGY CAN RADICALLY ADVANCE OUR FREEDOMS
. . . AND COMPROMISE OUR PRIVACY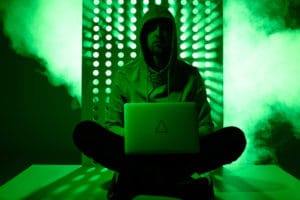 By now, we all know the benefits of home technology. But, are your smart devices invading your privacy? National and international laws have not yet caught up with privacy challenges that come with the creation of new digital technologies designed to make our lives easier. We're referring to the challenges over our important rights like respect for an individual's autonomy, anonymous speech, and the right to free association. At some point, these rights must be balanced by the law, but until that happens, consumers need to beware of the possible problems.
"At the very least, people need to know what they're buying and, to the extent that they can, have a sense of what the risk entails," says Lindsey Barrett, a teaching fellow and staff attorney at Georgetown Law's Institute for Public Representation. "That's an incredibly difficult ask for consumers in this day and age. But [this] seems like a pretty basic kernel of information that they'd need to know."
Here are some of the places technology and privacy can conflict:
Cell Phones
The government can track your location from your cell phone. That's right. Law enforcement officials can track your movements and record conversations, phone numbers and text messages from your mobile phone. In California, the police may search data on your phone if you consent to such a search or if they can show an immediate need to do so. Those immediate needs include to prevent the destruction of evidence, to pursue a fleeing suspect or to assist someone in imminent danger. Law officers can also seize your phone if you are under arrest, and hold onto it until they get a warrant to search it.
Web Searches
You might think searching the web about sensitive medical information will stay a secret between you and your search engine. It doesn't. That's because companies like Google chart your online activities to create a treasure trove of personal information. That info can be potentially available to anyone brandishing enough cash or a subpoena to get it.
Malware
Several governments have chosen to use malware, short for "malicious software," to engage in spying or system sabotage for dissidents or non-citizens. This is done all in the name of "national security." Nation-State intelligence agencies use malware to carry out covert actions against other nation-states' computer systems.
Location Data-Tracking
Google has been criticized recently for its location data-tracking practices. Even with Location History paused, some Google apps automatically store time-stamped location data without asking.
"If you're going to allow users to turn off something called 'Location History,' then all the places where you maintain location history should be turned off," explained Jonathan Mayer, a Princeton computer scientist and former chief technologist for the Federal Communications Commission's enforcement bureau. "That seems like a pretty straightforward position to have."
Read: Embracing Smart House Technology
Infant Monitors
Unfortunately, without proper security, infant monitors can be an open door into your life, and another place technology and privacy collide. If a hacker were to gain access to your baby monitor, particularly one with video capabilities, they could cause physical, financial and emotional harm to your entire family. And there have been some startling cases to prove how dangerous an infant monitor can be. One case centers around a family threatened by a hacker who said he'd kidnap their child. In another case, a couple reported finding pictures of their baby on a website that supplies images obtained from hacked cameras.
Hidden Cameras (and a microphone?)
Then there's the Nest Secure line of home security systems from Google. Users can easily install these systems by themselves. That's good. But users have been kept in the dark about the device's hidden microphone. In fact, the microphone went unmentioned since Google's Nest Secure first went on sale in 2017. Google made the announcement about the microphone earlier this month on Twitter. That announcement startled users who had no idea the system could and would pick up sound in their homes.
"The on-device microphone was never intended to be a secret and should have been listed in the tech specs. That was an error on our part. The microphone has never been on and is only activated when users specifically enable the option," a Google spokesperson said in an email to CNET.
This is not the first time Google has been in hot water over privacy issues. The company is already facing a $57 million fine in Europe for violating the European Union's General Data Protection Regulation. Then last month, a San Francisco family's password from their Nest Cam security camera was pilfered from a third-party breach. The hacker managed to convince the family that the US was under nuclear attack from North Korea. Another hacker took over the Nest camera from a man in Arizona and warned him of security susceptibilities. Most hackers don't have your best interest at heart.
Secure Your Password
One of the best ways to avoid unsettling and invasive attacks is by using two-factor authentication for all your devices from now on. Two-factor authentication requires users to provide two types of verification when they sign in. When it comes to creating your actual password, make sure you customize it. This means using a "passphrase" that is at least 12 characters with a mixture of upper- and lower-case letters, symbols, numbers and/or spaces. And finally, use a unique password for each account.
Stay Clear of Hackers
In truth, any home device connected to the Internet can be hacked: from printers to "smart" refrigerators. That's why it is so important to safeguard all your smart devices. STOP. THINK. CONNECT.™ offers basic online safety tips that can help you protect your accounts and devices. Above all, we need to respect the rights of autonomy, anonymity, association, and expression that privacy makes possible, while also taking into account legitimate law enforcement concerns.
Technology and privacy can both be enjoyed as long as we use vigilance, up-to-the-minute education, and discretion as our guides when it comes to technology.
---
Vigilance, discretion, and up-to-the-minute knowledge are cornerstones of my real estate practice. I'm proud to say my discerning clients will attest to that. Know you can entrust your privacy to me when you're considering buying or selling a home in Santa Barbara's most privacy-conscious communities such as Montecito and Hope Ranch. Give me a call at +1 (805) 886.9378, or email me at Cristal@montecito-estate.com.
---