20 EXPERT STAGING TIPS FOR A QUICKER SALE AND TOP DOLLAR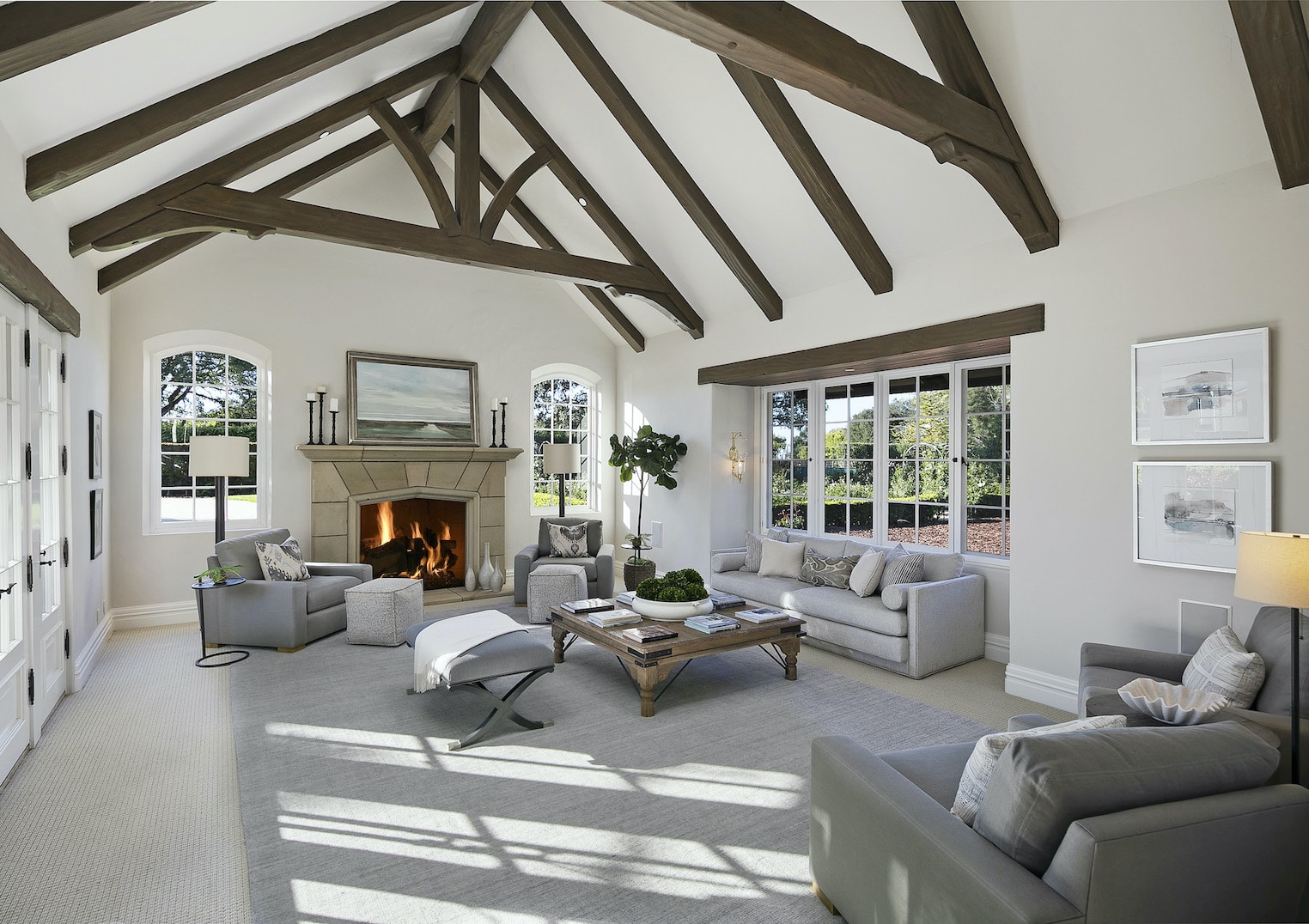 A prime example of a well-staged home.
The importance of staging a home cannot be overstated. That's why staging is one of the most important things I do – or recommend my clients do. Think Pinterest-ready. For some, the idea of staging their home can be overwhelming. But it doesn't have to be. Just take a tip from the owners of the home pictured in this blog post.
READ: Selling Luxury Real Estate in Santa Barbara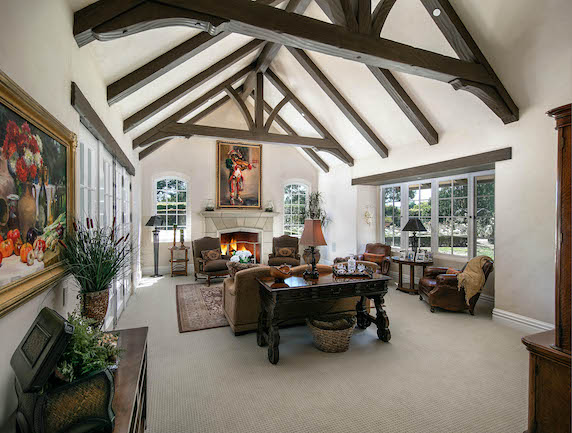 Before staging, this living room looks cluttered and dark.
From creating curb appeal to cleaning and styling, here are 20 things you can do that will increase your chances of a successful sale:
Curb Appeal

When it comes to the importance of staging a home, curb appeal tops the list of reasons why. You only have one chance to make a first impression with prospective buyers, so the power of curb appeal is something to take seriously. Many buyers will drive by a home first to decide if it's worth a look. At the very least, make sure you power wash your home's siding and walkways, plant fresh flowers and greenery, mow the lawn and wash your windows.



Create an inviting entryway

You want to create a space that says, "Welcome Home." Repaint or stain your porch floor to welcome buyers. Consider the front door. Does it need painting? At least add a new doormat and some blooming potted plants. If there's room, include a piece of outside furniture. Keep your porch light on in case a buyer does a drive-by at night, and add solar lights to your front walkway.

Clean every inch

Put your best foot forward with shiny floors, clean windows, scrubbed grout and sparking counters. Even closets and drawers need to be considered. Hire the pros to do the dirty work, especially if you have a large home. Whatever you do, don't skimp on this step.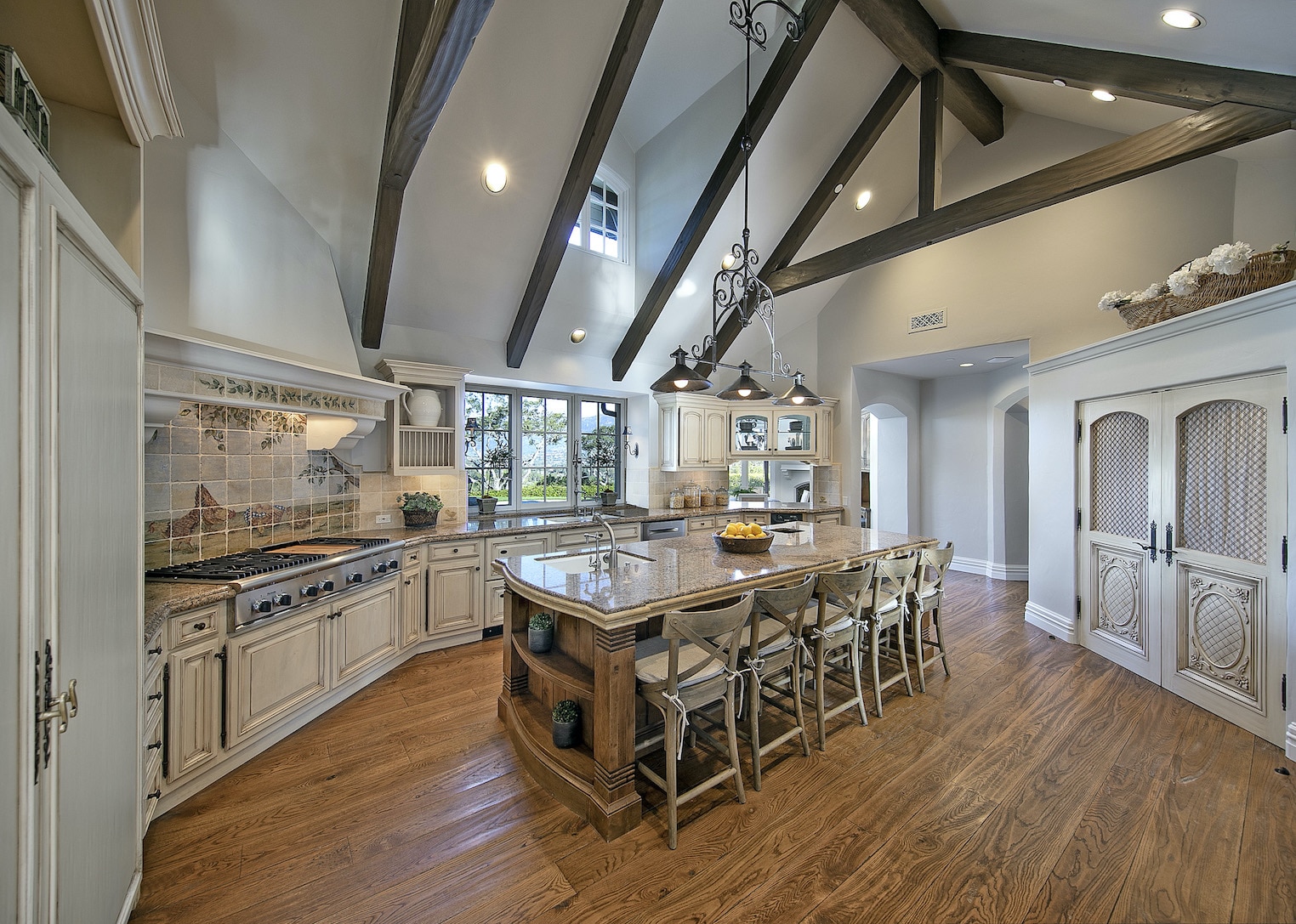 Kitchen after staging.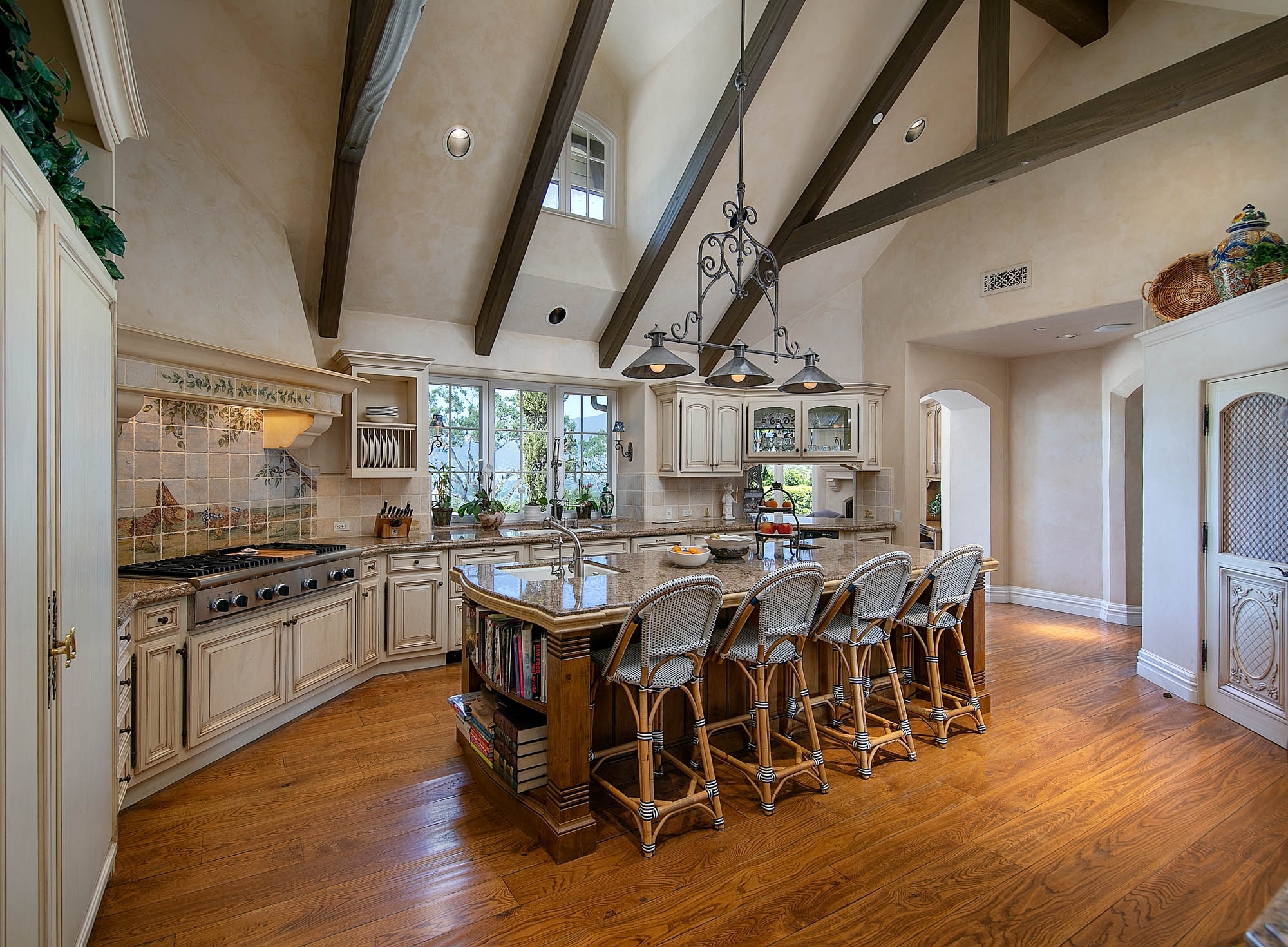 Kitchen before staging.
Get rid of the clutter and update the space

Getting rid of excess stuff can help your home sell faster, while updating a room can make or break a sale. It's the little details that matter. Check out the before and after images of the kitchen above and you'll see how doing both can actually make a huge difference. You want to create a space where buyers can see themselves living. Get off-site storage if you need to, but whatever you do, "move it or lose it."

Create a balance

You want your home to look super clean but also lived in. Use vases of cut flowers from your garden for that special touch, and keep a basket filled with local products on your kitchen counter. (We do have amazing local produce so why not show it off?) Even adding a simple bowl of fresh lemons gives your kitchen that lived-in look.

Don't overlook your dining room table

Go ahead and set the dining room table with your finest. Otherwise, the entire space will look empty and uninviting.

Do your floors need help?

Take a look at your floors and give them a thorough cleaning. I'm talking area rugs, too. If you need to, have the floors refinished.

Arrange your furniture to highlight the space

Do you need to rearrange your furniture? If you have too much stuff, take some items out and decorate in pairs, like the picture above, to create an inviting space.

Gender Neutral Bedrooms

Think gender-neutral when it comes to bedrooms, especially your master. You'll never be in the wrong if you have clean, crisp linens, tasteful art, and a cozy blanket at the foot of each bed; all in neutral colors.
READ: How to Declutter Your Home: Tips from a Luxury Realtor
Clean up the kid's toys

If you have children, try your best to keep their toys organized. It's best to have everything neatly put away when staging a home for sale and potential buyers come through.

Make sure extra rooms are not dumping places

Pay attention to each space. Even if you normally use an extra room or your garage for storage, don't do it when staging a home for sale. You want to leave space for potential buyers to see themselves in your home and what they could do in every room.

Add a pedestal sink

Buyers love pedestal sinks. I love them too, especially in a small bathroom because they make the space look larger.

Personal accents

Even though you need to get rid of everything personal, a few accents here and there are a nice touch, especially in the bathroom. Think white fluffy robes, new lush towels, bars of fresh soap and be sure to empty the trash.

Pique curiosity

Just by placing something at the top of the stairs (like a plant), or in corners and halls can keep potential buyers interested in seeing the whole house. A beautiful piece of artwork, a cozy window seat, fresh flowers, a chandelier are all good ways to pique curiosity.

Put awkward areas to good use

You know that area under the stairs that usually sits empty? Get creative and find a way to make it useful. Maybe create a workstation, add some shelving, or use it for your home command center.

Get rid of pet odors

Get your furniture steam cleaned and be vigilant about vacuuming and washing your pet's bedding. Don't leave your pet at home alone when you have potential buyers coming through.
READ: 6 Ways to Improve The Indoor Air Quality of Your Home
Showcase the Santa Barbara lifestyle

When considering the importance of staging a home, there's something we who live in Santa Barbara have in common: we all love our Santa Barbara indoor-outdoor lifestyle. So why not show it off? Open your windows, let the sunshine in, hang a hammock in your backyard. There's so much to love about living here, so go ahead and show it off.
Stage your backyard, too

Whatever features you have in your backyard, whether it's a fountain or an outdoor kitchen, show it off. You want prospective buyers to see themselves enjoying the space.

Celebrate the season

I said season, not holiday. You don't want to put up lots of holiday decorations, but you do want to celebrate the season. In the spring and summer, make sure your garden is in beautiful shape and that your pool and fire pit are both clean. In the fall and winter, build a fire in the fireplace and have some hot apple cider simmering on your stove.

Go neutral

When it comes to paint colors, go with rich mid-tone neutrals. Make sure everything looks pulled together, even your throw pillow.
Considering a move? I hope these tips help you understand the importance of staging a home, and help you get started when the time comes. If you list your home with me, I can put my professional stager to work making your home look Pinterest-ready. Just give me a call at (805) 886-9378 or email me at Cristal@montecito-estate.com. We can tour any of these homes for sale while we're staging and selling your property.