Culture and Visual Riches are Alive and Well Here
Santa Barbara is home to a distinctive collection of museums and cultural attractions that have become an essential facet of the jewel that is the American Rivera. They tell stories about the natural world, teach, inspire, entertain, and some even transport us back in time. Those of us who live here are downright spoiled by the quality of programming, depth and breadth of the collections, and aesthetic beauty showcased at these fine institutions and landmarks dedicated to mind-expanding experiences.
---
The Santa Barbara Museum of Natural History
Founded in 1916, this locals favorite has revolving displays of more than 3.5 million artifacts and specimens covering every aspect of natural history. Boasting state-of-the-art interactive exhibits for all ages, and the Central Coast's only planetarium, the Museum is located on 17 acres of oak woodland along Mission Creek. You can find a diverse set of educational programs for all age levels here, too, through the involvement of the museum's scientists and the power of hands-on nature experiences.
---
Sea Center/Santa Barbara Museum of Natural History
Don't forget to get your hands wet at The Sea Center on Stearns Wharf. There, you'll discover the beautiful, weird, and fascinating life of the Santa Barbara Channel. A 1,500-gallon tidepool tank and live shark touch pool offer kids up-close interactions with ocean life and a chance to learn about all the wonders of the area's underwater world. In addition to permanent exhibits, the Sea Center hosts unique events and special educational programming.
---
Moxi, The Wolf Museum of Exploration + Innovation
Santa Barbara's Science Museum, MOXI, is not just for kids. All ages are welcome to explore the museum that brings an added level of innovation, imagination, and fun to downtown Santa Barbara. Located on lower State Street, MOXI's three engaging floors are filled with hands-on exhibits focused on science and technology. As an added bonus, the stunning rooftop Sky Garden features a birds-eye view of Stearns Wharf, Cabrillo Boulevard, and downtown Santa Barbara.
---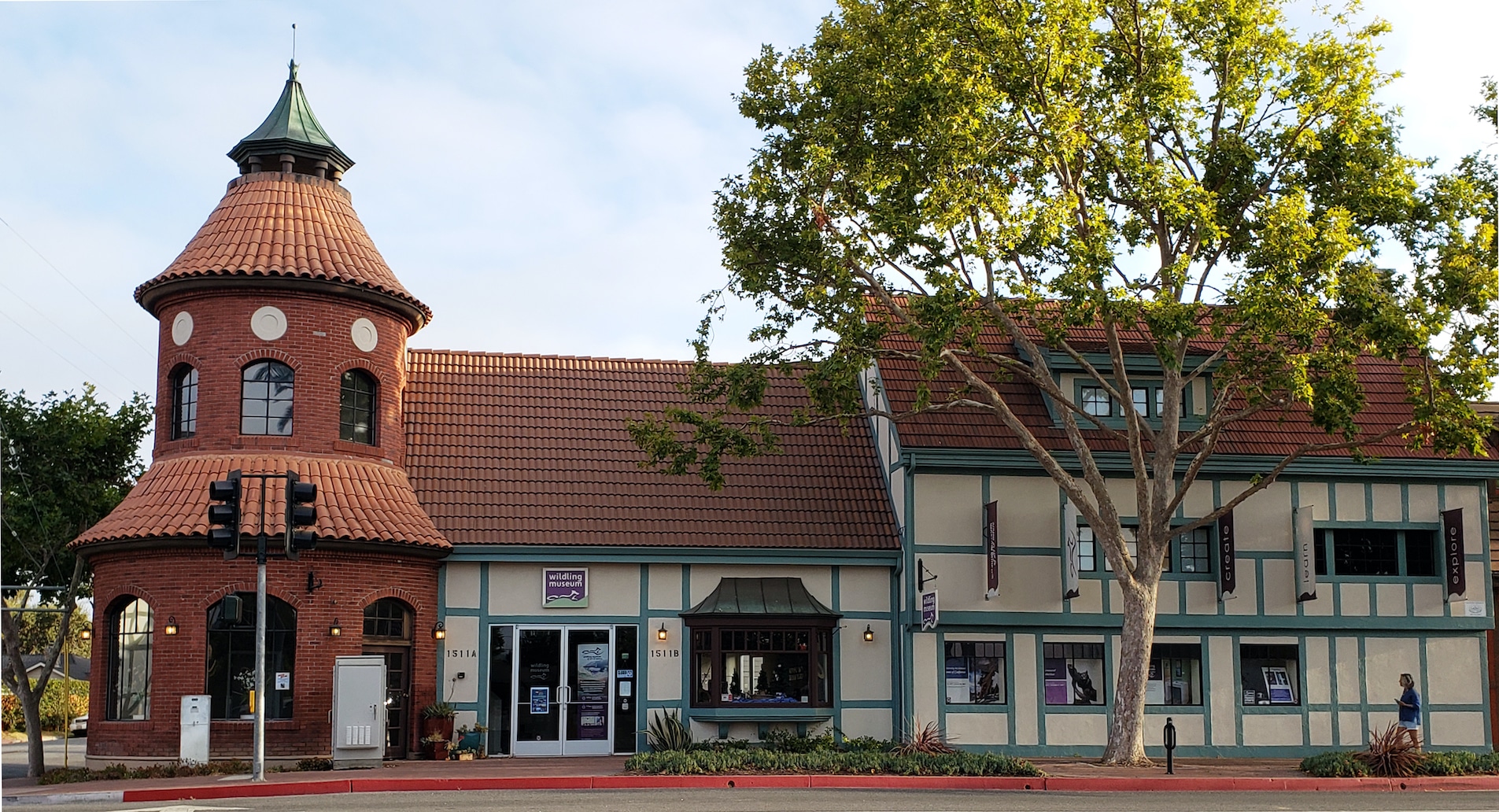 Wildling Museum of Art and Nature
This is the place where art and nature meet. The Wildling uses art to educate and inspire people to better understand and care for our dwindling natural and wilderness areas. With a mission to inspire the community and visitors to enjoy, value, and conserve wildlife and natural areas through art, this place provides artistic, educational, and field experiences designed to better understand and care for our dwindling natural and wilderness areas.
---
Santa Barbara Maritime Museum
You'll discover artifacts and stories that illustrate the adventurous history of man's discovery and exploration of the Santa Barbara Channel at this unique museum. Located off Shoreline Drive, within walking distance of Santa Barbara Harbor, topics of exploration here run the gamut, from the superstitious world of nautical tattoos to firsthand accounts of the more than 300 women who once served as lighthouse keepers. A visit will leave you with a unique insight into some of the lesser-known stories of the sea.
---
Santa Barbara Museum of Art
The mission of the Santa Barbara Museum of Art is to integrate art into our lives. And that they do, with more than 27,000 pieces on display spanning 5,000 years of human creativity. Conveniently located on State Street, the museum is home to some of the most important art ever created, including the largest collection of works by legendary French Impressionist Monet on the West Coast, to "Portrait of Mexico Today, 1932," the only intact mural in the United States by David Alfaro Siqueiros.
---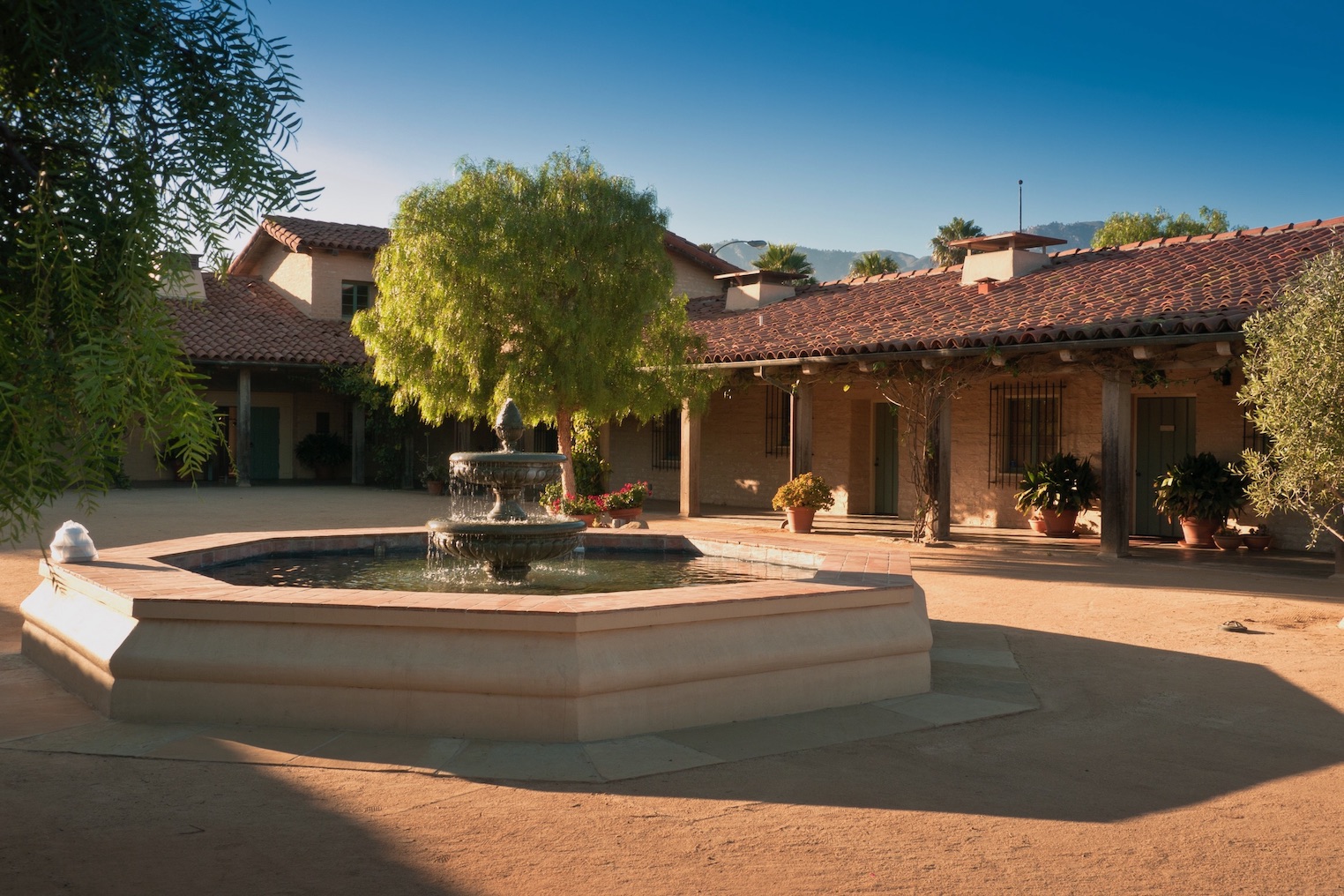 Santa Barbara Historical Museum
Ready for a walk through more than 500 years of history featuring collections from the Chumash, Mexican, Spanish, and American periods? Then head to the Santa Barbara Historical Museum, located in the historic El Pueblo Viejo district. There, you'll find some 80,000 artifacts and objects, including fine art from the late Renaissance, Spanish Colonial, Mexican, and Early California periods. The museum maintains the largest institutional collection of works by artists such as Ludmilla Welch, Clarence Mattei, and the Old West artwork of John Edward Borein.
---
Lotusland
This 37-acre botanical nirvana was created by the late Madame Ganna Walska. Featuring 25 distinctive gardens, this living Museum is home to rare cycads, cacti, palms, euphorbias, feature ferns, aloes, lotuses, water lilies, bromeliads, the palmetum and insectary garden. Its secret location is in a private, residential neighborhood, but don't worry, you'll receive the address as soon as you make a reservation for a tour, event or even a personal picnic.
---
Karpeles Manuscript Library Museum
Did you know the world's largest private holding of important original manuscript documents was located right here in Santa Barbara? Well, it is. And the archives include Literature, Science, Religion, Political History, and Art. Treasures include the original draft of the Bill of Rights of the United States, The original manuscript of the sheet music for "The Wedding March," Einstein's famous formula "E=Mc2", Roget's "Thesaurus," Webster's "Dictionary," and over one million more.
---
I hope you have enjoyed reading about our local culture and visual riches we who live here enjoy. If you're thinking of moving to any of our wonderful Santa Barbara area communities, please take a look at my comprehensive website. Then call me at (805) 886-9378, email me at Cristal@montecito-estate.com for a complimentary consultation.
---