You are Invited to Be Part of the Solution
2022 Environmental Hero Montecito Resident Kenny Loggins, Singer/Songwriter
The Santa Barbara Community Environmental Council's (CEC) 50th Earth Day Celebration, Earth Day 2022, takes place on April 23 from 10:00 a.m. – 5:00 p.m. in and around The Arlington Theatre. The theme this year is Climate Leadership, and the day celebrates key areas where climate leaders are stepping up to do the critical work needed to combat the climate crisis.
Santa Barbara's Role in the History of Earth Day
Those of us who live in Santa Barbara take Earth Day seriously. After all, Earth Day was born out of an unnatural disaster right here in our front yard: the Pacific Ocean. On January 28, 1969, the now infamous Union Oil Platform A, off the coast of Santa Barbara, blew out. The result was more than 3 million gallons of oil spewing into the ocean, killing more than 10,000 seabirds, dolphins, seals, and sea lions. Local environmental activists mobilized, and Wisconsin Senator Gaylord Nelson, after observing the 800 square-mile oil slick from an airplane, was inspired to create Earth Day.
Since 1970, Santa Barbara has been the leader in the region, and at times the entire State of California as well as the nation, in coming up with creative solutions to some of the toughest environmental problems. Watch this report from legendary Newsman Walter Cronkite regarding the first Earth Day.
Santa Barbara Earth Day 2022
The FREE daytime event includes:
Short films from the SBC Food Action Network, the National Oceanic and Atmospheric Administration (NOAA), and the Wildling Museum
Secondhand fashion show in partnership with UCSB students, Buffalo Exchange Ventura, The Closet Trading Company, and VanJane LA
CEC's Environmental Hero Award Ceremony
CEC's Annual Climate Leadership Summit, from 3:00 p.m. – 5:00 p.m.
In-person networking with 28 organizations and businesses offering action on climate
Green Car Show in parking lot behind the Theatre
There will also be a separate ticketed evening concert featuring local favorites Jackson Gillies, Alastair Greene, and No Simple Highway, along with some exciting special guests. Continuing the celebration of the 50th anniversary of Earth Day, the concert's theme "1972" feature songs from that year.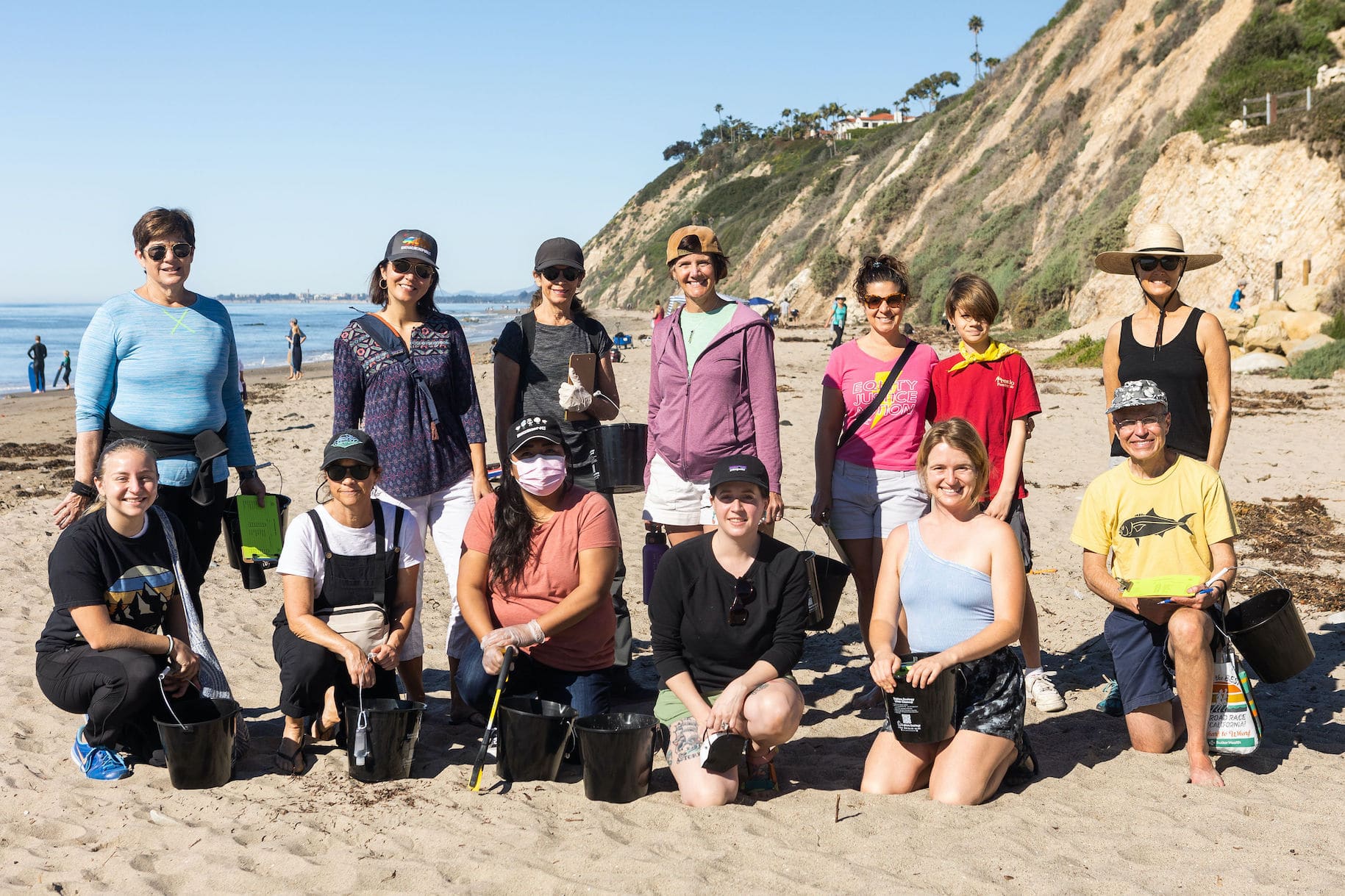 2022 Environmental Heroes CEC's UC Climate Stewards Graduates. Photo credit: Sarita Relis Photography
Environmental Hero Awards Ceremony
Montecito resident Kenny Loggins, along with the certified graduates of the Community Environmental Council's UC Climate Stewards program, will receive the CEC Santa Barbara Earth Day 2022 Environmental Hero Award,. The Award-winning singer-songwriter and humanitarian's song Conviction of the Heart was dubbed "the unofficial anthem of the environmental movement" by Vice President Al Gore in 1995 after Loggins performed the song on Earth Day at the National Mall in Washington, D.C., for a crowd of 500,000. Other Environmental Heroes that will be honored at this year's event include director James Cameron, science educator Bill Nye, activist/actress Daryl Hannah and other leaders in the environmental movement.
The Decision Decade
According to Santa Barbara Earth Day organizers, humans have entered the "decision decade." What that means is now is the time to double down on reducing carbon emissions and taking personal action on climate. The Santa Barbara Earth Day 2022 Celebration provides the opportunity to get educated, get inspired and take action. This is your chance to plug into networks that are as passionate about the earth as you are by connecting with organizations, businesses, and nonprofits, all ready to build solutions. Organizers hope everyone will be inspired to chart their own path to create real, meaningful change in the year to come.
The Fight Continues
One step you can take today is attend the Santa Barbara Earth Day 2022 Celebration and learning from the participating experts. Thanks to Santa Barbara's environmental reputation, our annual celebration attracts national media, celebrity attention, and local crowds. As individuals, communities, and nations, we must continue working together to protect the only world we have.
If you live in Santa Barbara, Montecito or surrounding communities, you know that while Earth Day in Santa Barbara is a celebration, its origin and the ongoing threat it is meant to call attention to are quite real. You also know how important it is to preserve our local natural beauty, environment, and the beauty and environment of the entire earth. Learn more about why CEC is one of only five nonprofits in Santa Barbara County to have the highest possible ratings on Charity Navigator and Guidestar at CECSB.org/impact. Find CEC on the web at CECSB.org.
---
If you're already a local but looking to move in the area, I'll happily add your listing to my portfolio of fine homes and find your new dream home on the American Rivera at the same time. Give me a call at (805) 886-9378 or email me at Cristal@montecito-estate.com. Happy Earth Day 2022!
---
More resources: