The World's Safest Beach!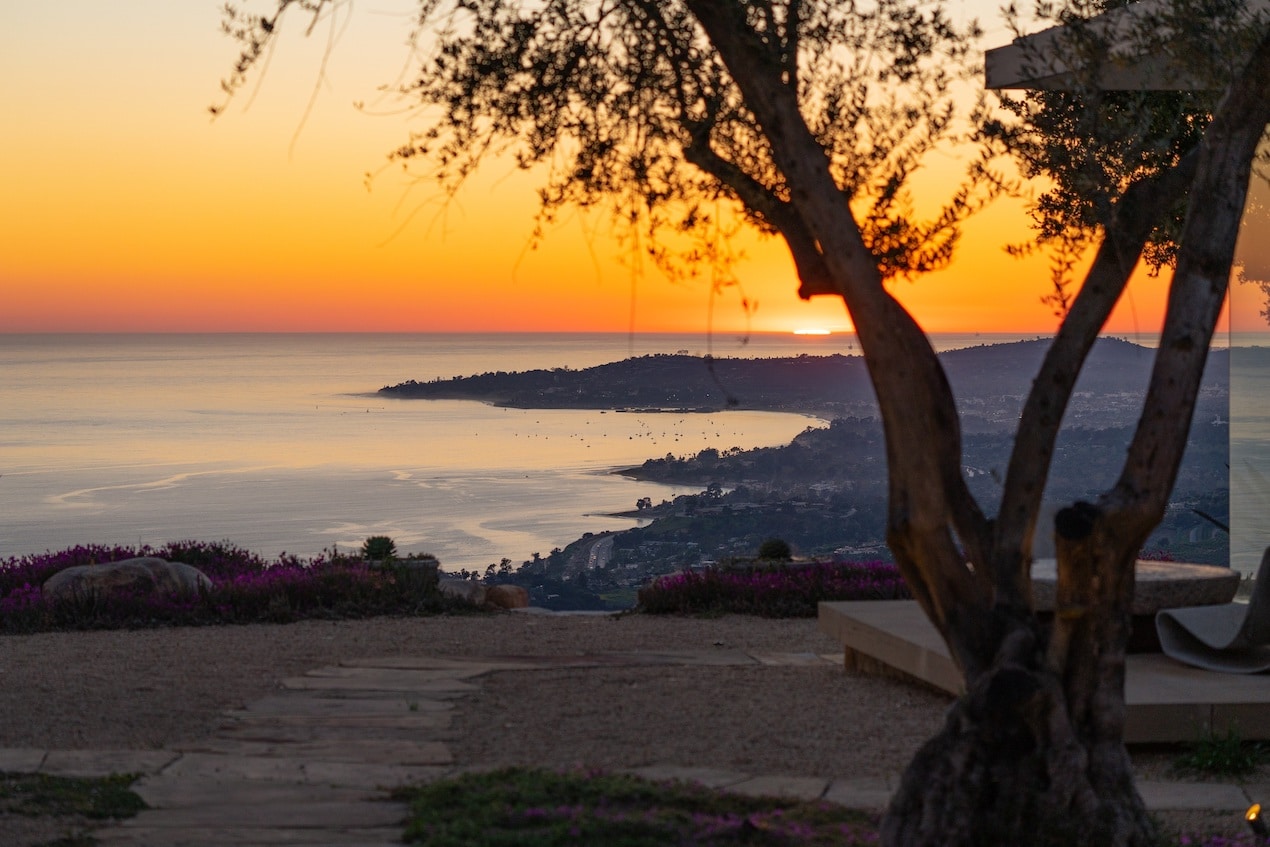 With terraced bluffs, dunes, and a mile of sand and surf for swimming, surfing, fishing, tide pooling, exploring or just relaxing, Carpinteria State Beach is truly a unique treasure. But this gem is not the only beach that sparkles in the town situated on a stunning coastline. There are seven beaches in the coastal community with a small-town vibe. They run the entire length of the city, with a seal and sea lion rookery, tide pools full of starfish, anemones, urchins and a beach side city park with visible tar pits.
Carpinteria State Beach
The mile long beach, known as the world's safest because of its calm waves, is the centerpiece of this quintessential beach town. Follow the sand to explore the tide pools at low tide. Head to the lagoon at Carpinteria Creek for some birdwatching. You'll find all the amenities you need to enjoy the beach here, with downtown Carpinteria nearby for restaurants and shops.


Tar Pits Beach
This unique beach is in an area where asphalt seeps out onto the sand. The oily substance comes a natural asphalt lake, one of just five in the world. The park has many trails to walk with stunning views of the Channel Islands.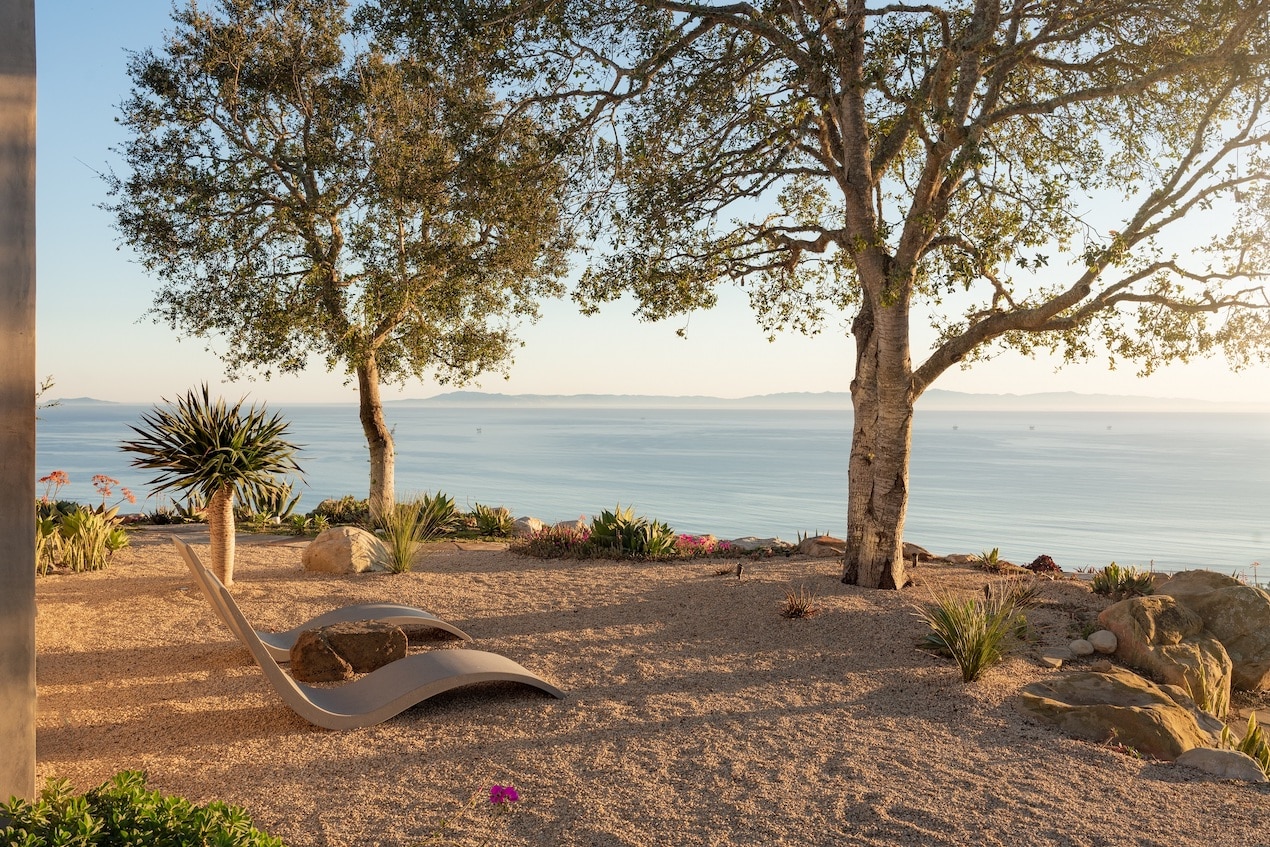 Carpinteria City Beach
This city beach, backed by Carpinteria beachfront homes, is wide and slopes out gradually making it a fun and safe spot to frolic in the waves. Follow the hiking trail there and you will find yourself right in the middle of the Carpinteria Salt Marsh Nature Park which protects a critically important estuary program. Filled with extensive wetlands and habitats along with some uplands, the marsh lies adjacent to the sandy beach, subtidal rocky reef, and kelp beds, providing a natural habitat for migratory birds and endangered plants. There is also a teaching amphitheater along with a nature trail to explore one of the few remaining coastal wetlands in California and learn about the flora and fauna. Free docent tours are available on Saturday mornings.


Loon Point Beach Access
This out of the way spot is a true hidden gem. The high bluffs give it a remote feeling, even with Highway 101 and railroad tracks not far from the beach. Walk and beachcomb to find tide pools below Loon Point while you watch surfers hit the right break.


Padaro Beach
This beach is considered a local hangout spot. It's more rustic, without the crowds you'll find at other beaches in town. This is the perfect place to hang ten before hitting the neighboring surf spots. It's also a great place to see marine wildlife.


Rincon County Park Beach
Next to a private gated community on the Santa Barbara County line you'll find Rincon County Park Beach. You can walk to the Carpinteria Bluffs from here or just enjoy watching the many of Southern California's most experienced surfers do their thing. That's not surprising since it's right next to Rincon Point State Beach, a surfing mecca.


Sandyland Cove
Known to residents as "Sandyland," this guarded and gated residential enclave is accessed through a private road that crosses the Carpinteria Salt Marsh. Behind the waterfront homes in this private gated community, you'll find the Carpinteria Salt Marsh Nature Park with its excellent trails that lead to observation stations and bird-watching spots.
Another not to miss spot on Carpinteria's coast is the Carpinteria Bluffs Nature Preserve, the largest undeveloped coastal open space left between the City of Santa Barbara and the Ventura County line. The 52-acre parcel provides access to an overlook above a California Harbor Seal Rookery where anyone can see the babies from a safe distance, from December to May. With breathtaking panoramic views, The Carpinteria Bluffs Nature Preserve along with the adjacent Viola Fields offer a variety of recreational opportunities, from hiking, bike riding, and bird watching to simply enjoying Mother Nature.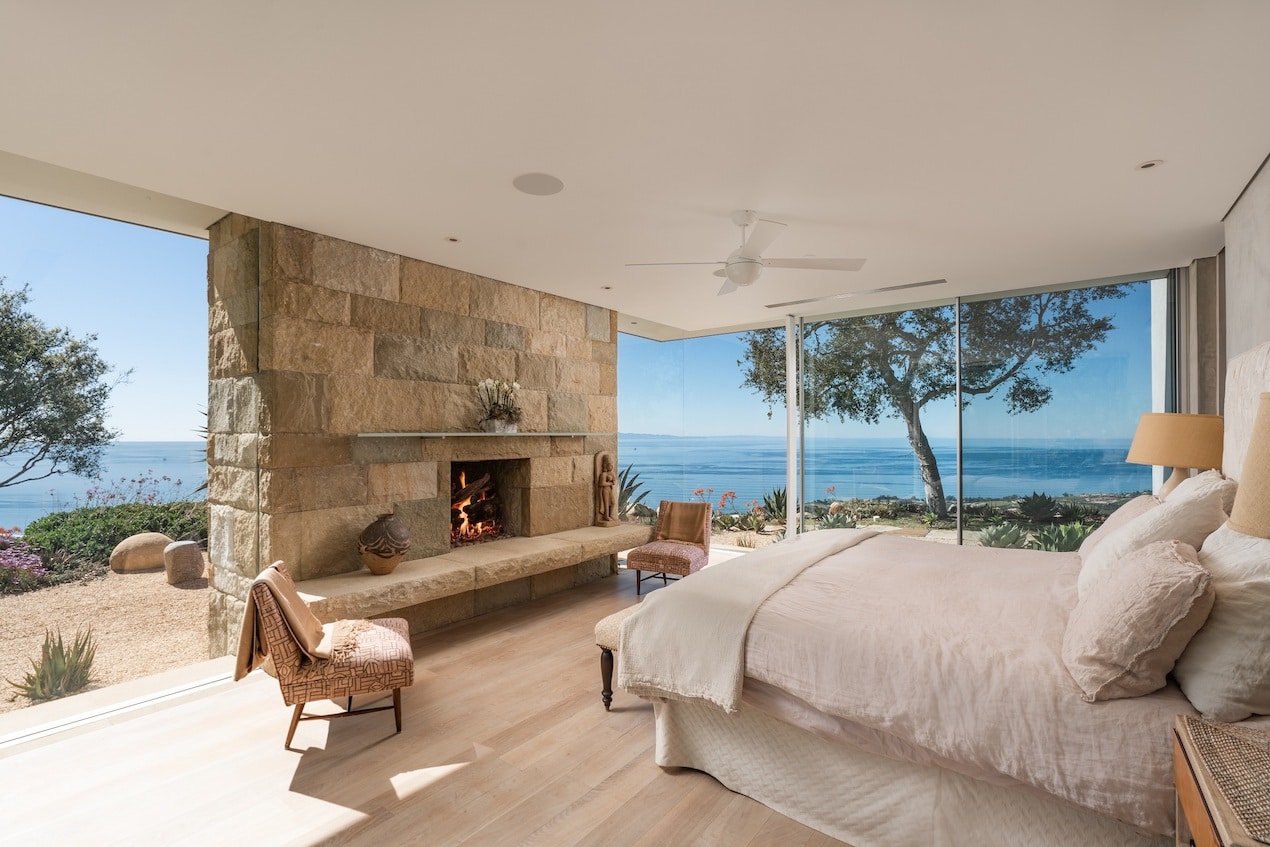 Architecture
The City of Carpinteria's small beach town image is exemplified in its architecture. Many homes are located right on the sand. There's a deliberate consistency to the aesthetic cultivated by city leaders. The commitment to upholding certain standards over the generations has resulted in a signature style, infused with the spirit of Spain.
Even with those strict rules, the homes in Carp are as diverse as the people, with everything from Mediterranean estates and Spanish Colonial Revival beauties to hilltop retreats, Modernist and minimalist gems, and more. You'll even find several charming and historic homes in the Bungalow District, ranging in style from ornate gingerbread to colorful beach shack.
Current Listings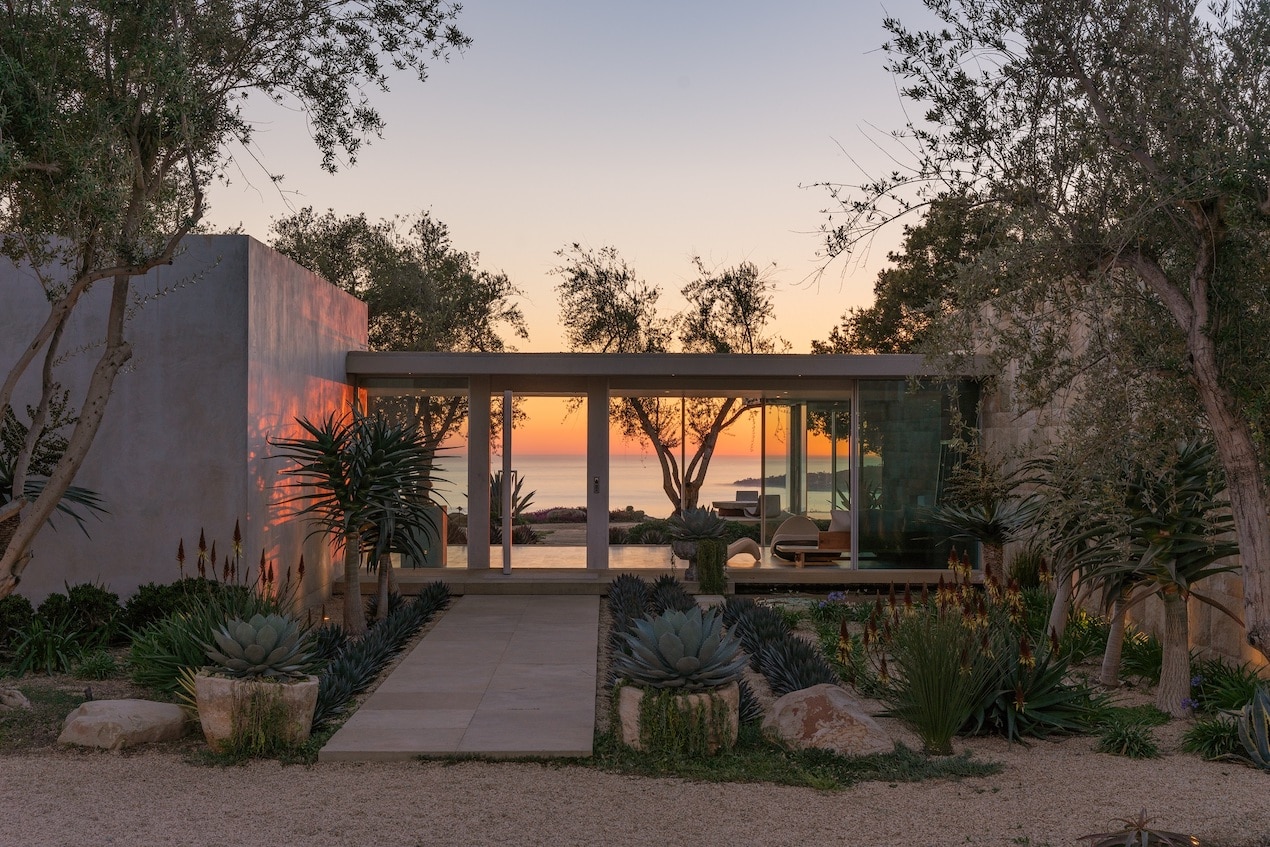 The saying, "a picture is worth a thousand words" is an understatement when it comes to my current listing, A Masterpiece of 21st Century Modern Architecture pictured above and throughout this post. Perched on a knoll in the middle of approximately 42 prime acres, this extraordinary property offers breathtaking 360-degree ocean and mountain views. Renowned architect Andy Neumann channeled the peaceful beauty of the world-renowned Aman Resorts, where locally quarried stone walls meet with disappearing glass walls to create a seamless inside outside living space beyond the imagination. This is a once-in-a-lifetime opportunity.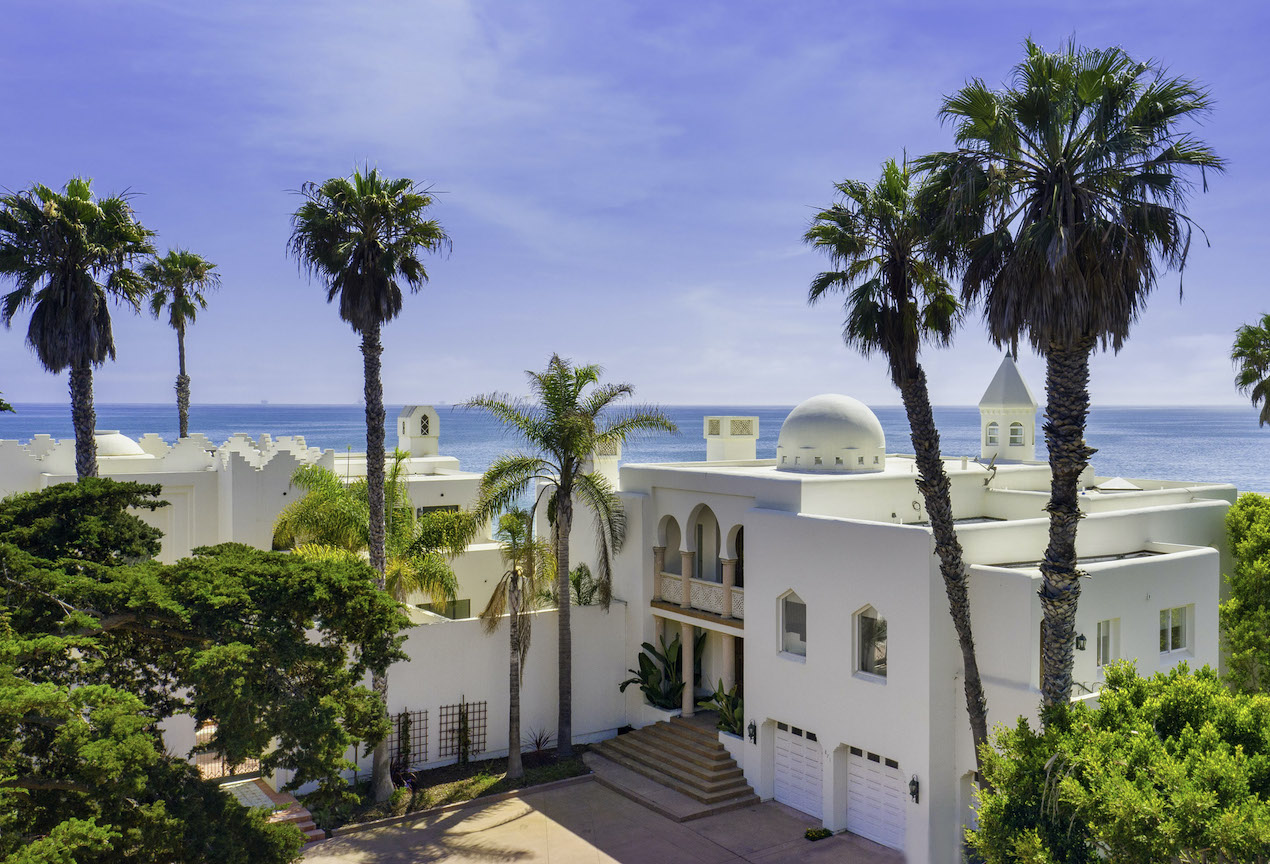 Sand Point Beach Villa at Casa Blanca is one of only 8 distinctive Moorish-style residences in Carp's prestigious, gated Casa Blanca enclave. This palatial home offers an ambiance of tranquility and relaxed sophistication, commanding a premier location. Plus, the villa is masterfully oriented for panoramic oceanfront views of the Pacific Ocean, Channel Islands, and Santa Ynez Mountains.
My Recent Sales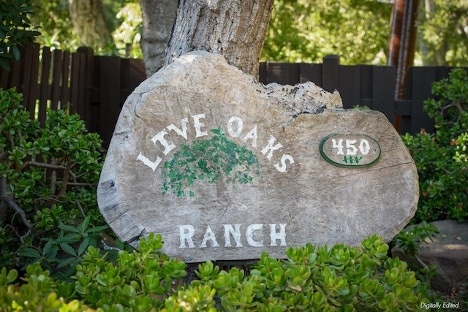 I have sold several other historical treasures in the area, including Live Oaks Ranch pictured above. This jewel, encompassing 21 enchanting acres, is imbued with a century of rich California history. My original listing included the following description of the property: "…the ranch allows us to travel back to Old California; a time when life was simpler, possibilities were boundless, and privacy was a distinctive commodity."
Other recent sales include a Rincon CA Beach Colony Charmer, the Quintessential California Beach House on Padaro Lane, a Charming Ocean View Ranch-style Home, a World-Class Toro Canyon Estate, a stunning Cape Cod-Style Oceanfront Estate along with a Cape Cod-style Carpinteria Ocean View Estate, and another Cape Cod Estate on the California Coast, a Rare California Beachfront Property, a Santa Barbara Polo Field Condo, plus a Santa Barbara Polo Club Condo and a Carpinteria Beach Condo, and a lovely piece of Sand Point Oceanfront Land.
Carpinteria State Beach, Carpinteria City Beach, and adjacent stretches of sand and surf await. If you're planning to make a move to Carpinteria or any of the upscale Santa Barbara communities, please give me a call at (805) 886-9378 or email me at Cristal@montecito-estate.com. With over $415 million in sales in 2021, closing 73 transactions — 43 for sellers, and 30 for buyers — allow me to present you with a complimentary consultation.
More resources: