WRITER SUSAN HARTZLER'S Q & A WITH TOP MONTECITO REALTOR CRISTAL CLARKE
It seems like everyone is wondering how COVID-19 is affecting the U.S. housing market these days. Even with the widespread shelter-at-home orders and extreme unemployment numbers, a new report from real estate strategists UBS Wealth Management Americas, predicts U.S. home prices are likely to hold steady in 2020. According to the world's largest global wealth manager, although sales may decline precipitously, the U.S. housing market should fare much better than it did in the last economic downturn. That goes for the Santa Barbara housing market as well.
The report says that optimism stems from the strength of the country's housing market as we headed into 2020. We started the year (and decade) on much firmer footing in terms of lending practices and supply than during the 2008-09 housing market collapse.
While the U.S. Department of Homeland Security did not originally include real estate agents as part of the critical infrastructure workforce, The CALIFORNIA ASSOCIATION OF REALTORS® put together Best Practices Guidelines that has allowed real estate professionals like Montecito's Cristal Clarke to continue working.
It's business as usual for the award-winning Realtor, who is embracing technology, along with socially distancing strategies. She is also offering video updates like this one on her YouTube channel regarding COVID-19 and the local real estate market.
Q&A with Cristal, the #1 Individual Agent in the entire Santa Barbara MLS
Q: In what ways is the COVID-19 pandemic affecting the U.S. housing market?
A: It would be nice to say "this" is what is happening in real estate but in all reality, there is no standard way in which the "industry"; on a national level has responded to COVID-19. There are certainly examples of the differences between the Los Angeles and the Santa Barbara and Montecito real estate markets. Locally, we can do showings, whereas in Los Angeles properties cannot be shown at all.
In a general sense, the market has certainly been impacted with sales being off approximately 30-50% during the onset of COVID-19, depending on location and reporting systems. However, this trend has reversed in recent weeks with a large increase in buyer activity across all price segments.
Q: In what ways is it affecting the Santa Barbara housing market specifically?
A: Showings were affected during the first 2 weeks of the shelter in place order, but since then regulations have been refined allowing the showing of real estate to take place. There has been a distinct increase in activity in the last 2 weeks and certainly, more buyers are looking online prior to making the decision to look in person at properties.
Sales are down year-over-year and cancellation rates on escrows, although below new escrows being generated, are still higher than normal. We are projecting a surge in buyer activity once the shelter in place order is lifted in total.
Q: Often, the luxury and ultra-luxury real estate markets are either more or less affected by economic and/or societal disruptions. Is that true of the current state of affairs? If so, in what ways?
A: COVID-19, in my opinion, is an environmental disruption to the economy, not an economic one. Clearly the economy is impacted but it is impacted as a result of an environmental event, COVID-19. Similarly, let's say, to the events that took place after the Thomas Fire locally, or any natural disaster that may happen in other parts of the economy.
What is evident and has certainly started to be seen in the Santa Barbara housing market is that buyers are realizing urban living environments are not necessarily ones that serve one's needs best. We have started to see and, I believe, continue to see a shift away from urban living to those that are community-based environs such as those available here in Montecito and Santa Barbara. This is being experienced across the board, from luxury real estate to less expensive homes in all our local communities.
Q: Currently, you must be having to deal with 3 adversaries: the need for social distancing, the shutdown of business and commerce, and the resulting economic downturn. Is that correct?
A: That's correct. However, as mentioned previously, I view this as an environmental issue resulting in economic impact. We are able to continue, locally, to show real estate with the required precautions: masks, gloves, and booties worn by all parties present at the property. We try to limit the number of people present during showings.
Again, due to the shift away from city living, we are seeing a large increase in demand from Los Angeles (easy driving distance to Montecito and Santa Barbara) and San Francisco. We are receiving numerous calls from East Coast buyers who, once they stay in place order is lifted, are looking to travel west and look at relocation options. In short, we have restrictions, but that is not hampering the ability to conduct business.
Q: So, you're showing homes at this time, but presumably you're "showing" them virtually via your website or other electronic venues as well, correct?
A: Yes, showings via online portals is certainly the first step in a buyer's thought process before looking at a home in person. In addition, many sellers are requiring buyers to have looked at online marketing materials such as photos, floor plans, and videos or virtual tours prior to allowing showings. My website offers a wide variety of information, not only on real estate but on our various communities and local amenities such as schools, recreation options, and cultural venues.
Q: Have you revised your usual marketing efforts and/or methods in the last 3 months or so? For example, are you putting more emphasis on your internet presence (i.e. website, social media, ads)?
A: No. We have always, and continue, to have a strong social media and internet presence regardless of the environment. We've tailored our marketing to include more community informational services in social media posts, web posting information, and community mailings and print AD's
Q: Do you care to share any predictions regarding the U.S. housing market in general, luxury and ultra-luxury markets, and/or your specific Santa Barbara housing market once we see social and economic daylight?
A: My prediction is that we will see a surge in buyer and seller activity once the various communities across the nation get back to a sense of normalcy, and certainly here in California. We expect, as mentioned earlier, to see a shift away from urban living environs and a move toward more community-based living. What better place to be than right here in Montecito, Santa Barbara, and our surrounding communities?
New Sales and Listings in 2020
Cristal Knows what she's talking about. Her business is booming in the age of COVID-19.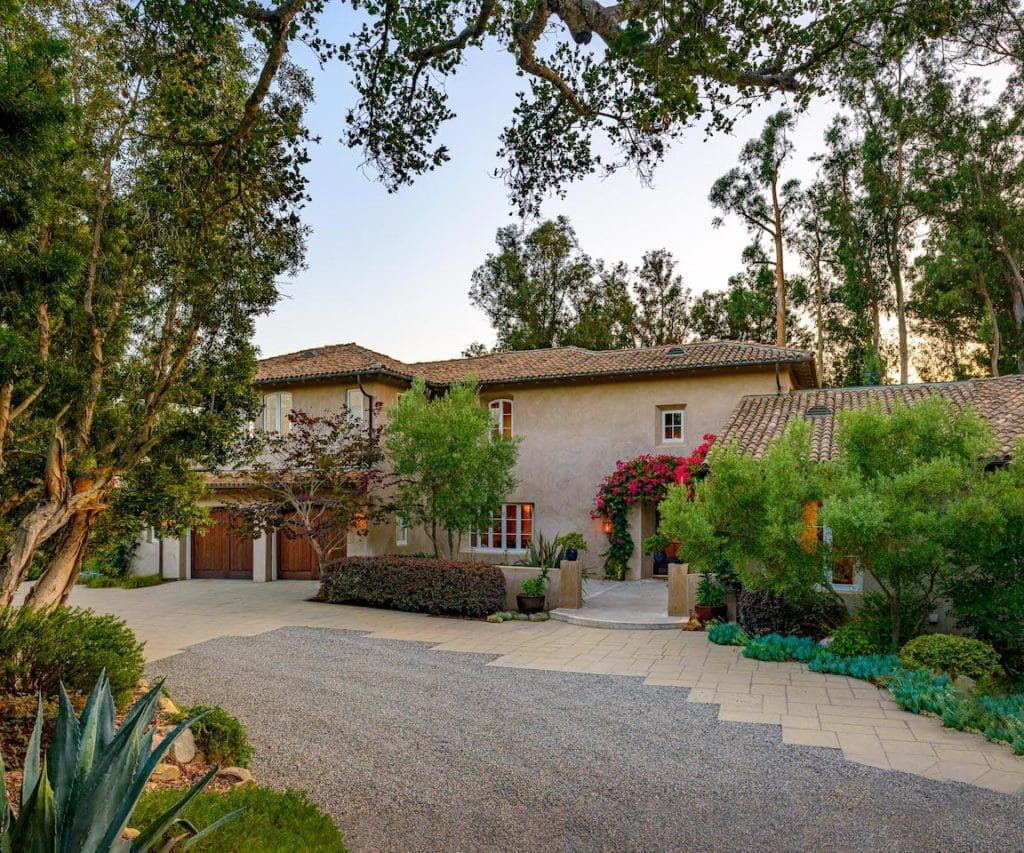 Since the beginning of the year, Cristal sold 4 outstanding properties, including A Tuscan-style Villa in Montecito. Located in one of California's most coveted neighborhoods, the home has an amazing pedigree. It was designed by award-winning architect Don Nulty, and built by highly respected Clause Construction. The property's abundance of oversize windows and French doors are complemented by the barrel, groin and open-beam vaulted ceilings, and floors of wide-plank walnut and French limestone.
The new owners will enjoy the home's dramatic Poul Henningsen and Ralph Pucci light fixtures, culinary center, and amenities including the master bath, which is more like a world-class spa with an oversize shower and dual sink shelf.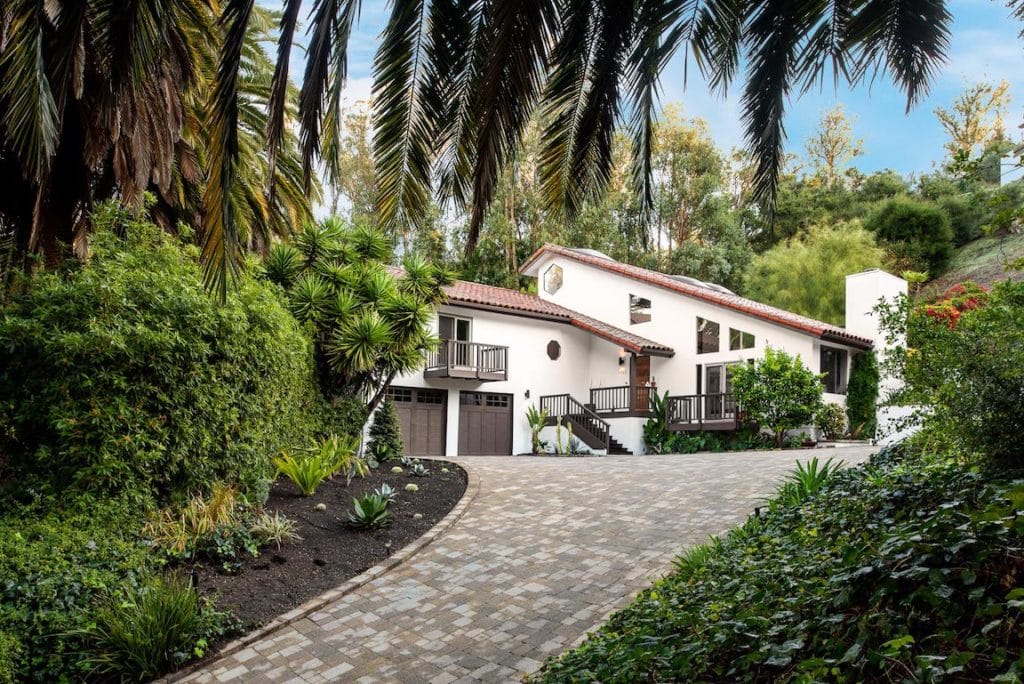 In mid-March, Cristal sold this Stylish Montecito Contemporary Mediterranean located in the esteemed Cold Spring School District, just minutes from downtown Santa Barbara. Featuring the striking lines and angles of contemporary architecture, this 2-bedroom, 2.5 bathroom takes full advantage of the inside/outside lifestyle so important for those of us who live on the America Riviera®.
Fine details and finishes throughout include: custom-made solid white oak doors, beautifully refinished Venetian plaster walls, brand new flooring, an impressive Taj Mahal quartzite kitchen countertop, an outdoor patio with a luxurious built-in spa area and much, much more.
Cristal Finds The Perfect Home for her Discerning Buyers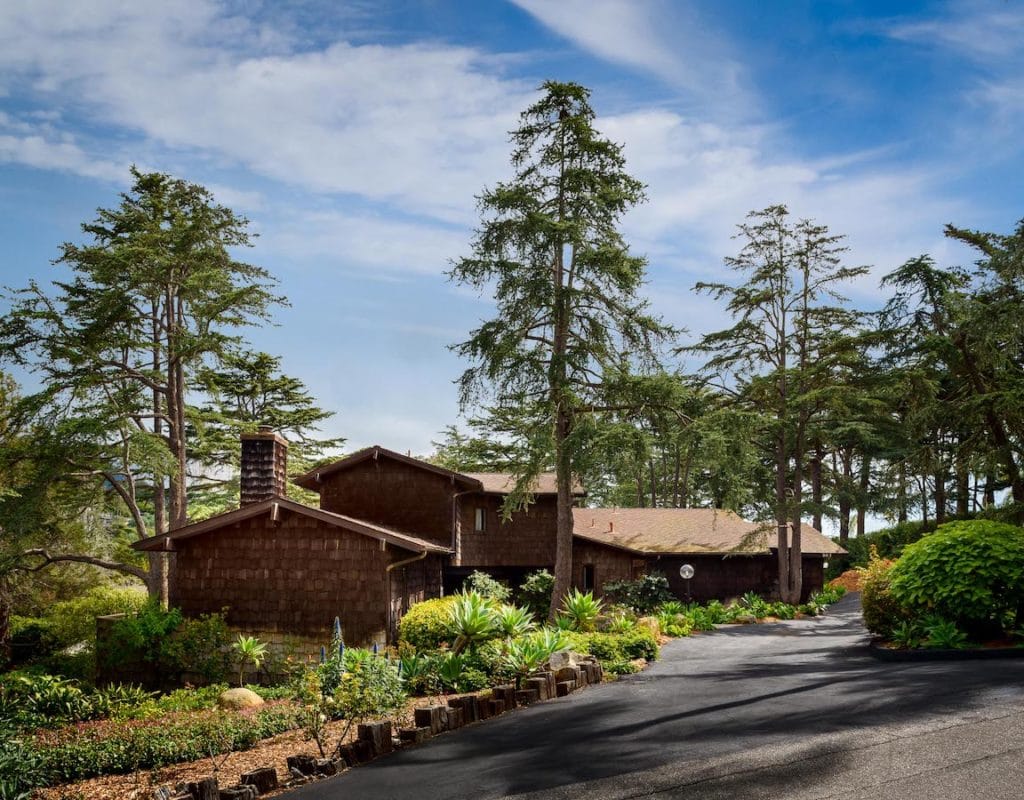 Cristal represented the buyer of this dramatic Wood and Glass Contemporary. An excellent example of Don Pederson Architecture, the home's strategically placed picture windows will give the new owners a feeling of living in a garden. Perched in a natural wooded setting, the estate is close to Montecito's Upper and Lower Villages, yet it feels like it's miles away from the action.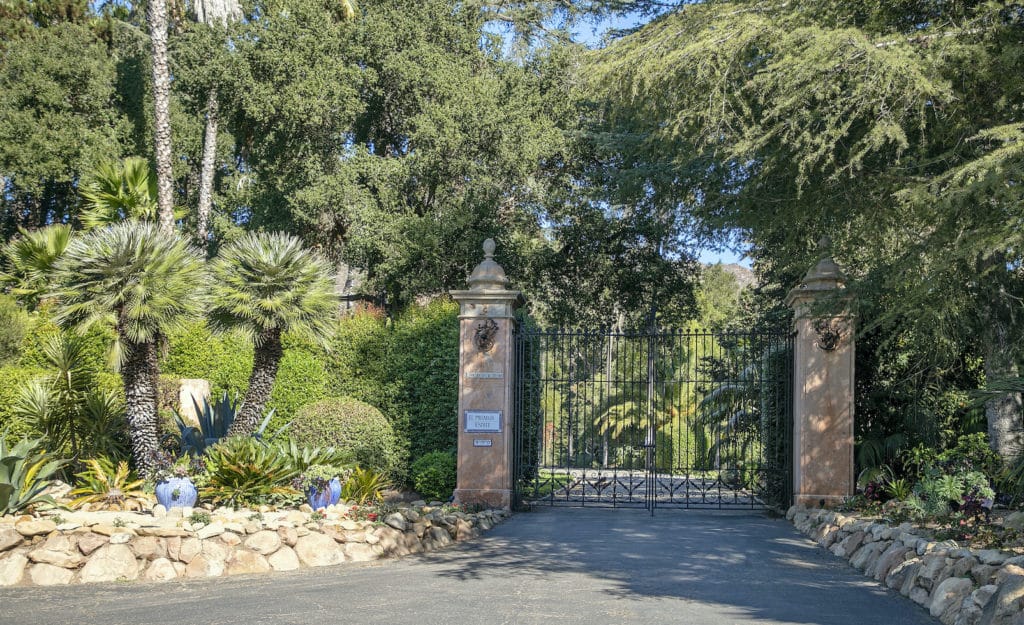 Another one of Cristal's buyers has just moved into the last remaining parcel of a magical garden oasis pictured here and set on approximately 13.75-acres of the beloved 70-acre Lolita Armour estate known as "El Mirador.'' It has been in the same family since 1916.
Cristal's New Listings in 2020
Don't worry that you missed these amazing properties. Cristal has five new, equally amazing listings just added to her portfolio of fine homes.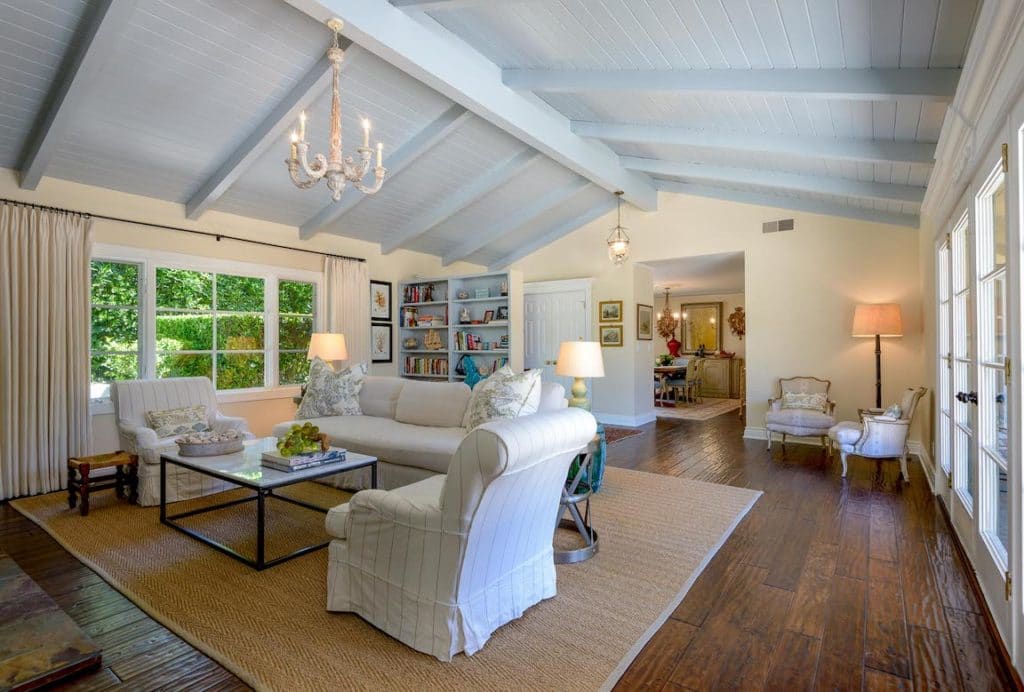 This Montecito Charmer on a Country Lane pictured above rests on nearly an acre off a private, tree-lined country lane and takes full advantage of breathtaking views. The ranch style home incorporates designer stones, such as travertine, limestone and marble, along with tasteful finishes such as the rich hardwood floors. The living room's cathedral ceiling along with wall of glass allows for an abundance of natural light. The stylish yet practical kitchen hosts stainless Sub-zero appliances, Shaker cabinetry, and a spacious center island. There is even a bocce ball court on the spacious grounds along with a majestic oak tree.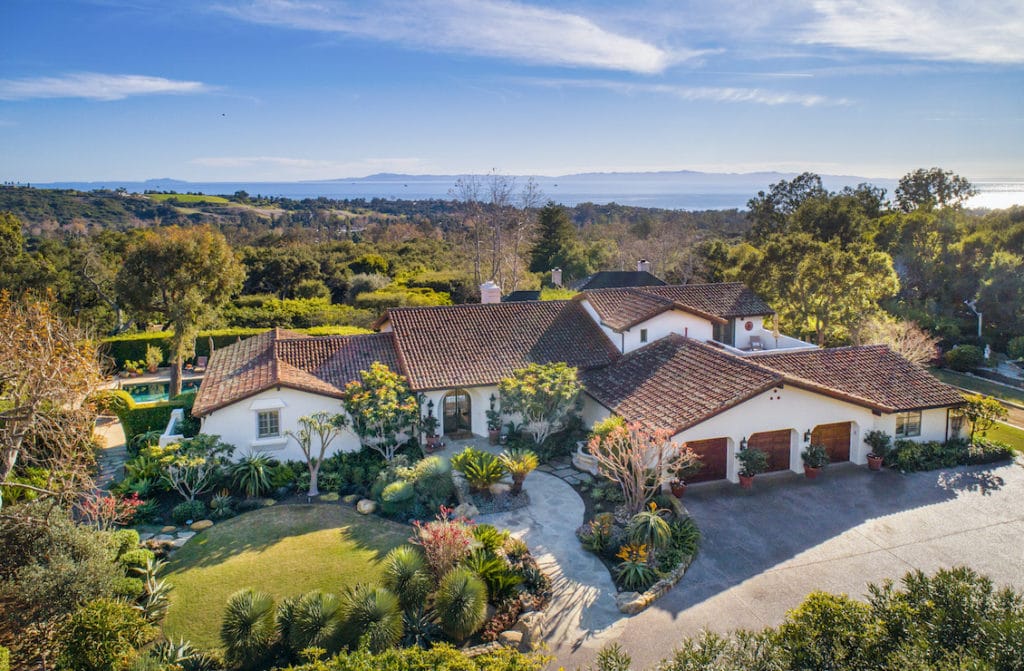 Another of Cristal's new listings is this Quintessential Mediterranean-style Montecito View Estate, resting on approximately 0.96-acre. The single-story home features breathtaking, unobstructed ocean and mountain vistas from most rooms. If you are looking for a home with open-beam ceilings, rich wood floors, and arched doorways, then your search is over.
Award-winning architect Don Nulty, AIA designed the upstairs guest suite and private deck while the landscape architect Chris Gilliland, among the top 12 finalists of HGTV's 2019 Gorgeous Gardens competition, created the exquisite grounds where you will find an herb and vegetable garden and a raised bed rose garden. The spacious grounds run alongside an orchard where avocado, apple, nectarine, plum, fig, and a dozen citrus trees thrive.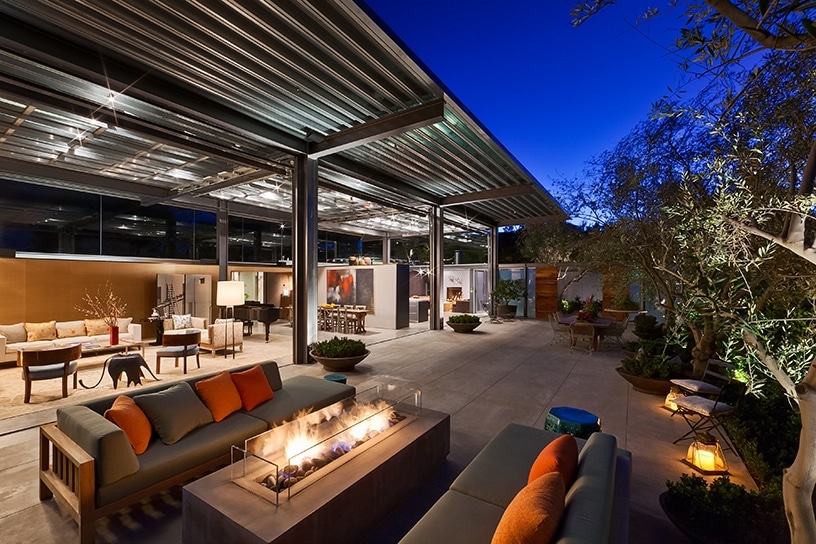 Perhaps this Iconic Modernism by Barton Myers is more your style. This magical, sustainably constructed and award-winning home from visionary designer, Barton Myers, FAIA, is perhaps best known locally as the architect of actress Natalie Portman's Montecito residence. Set against its backdrop of the dramatic Santa Ynez Mountains, this home is nothing short of stunning in its setting.
Plus, the property has an excellent pedigree, being named "one of the most beautiful homes in the world" by Architectural Record. The gardens, created through the guidance of Mark Rios, FAIA, FASLA, have been distinguished as an "Outstanding American Garden" by the Garden Club of America.
Take a look at this European-Inspired Montecito Contemporary Estate, the former residence of celebrated comedian Jonathan Winters. If you are looking for a home that is exceptionally private and safe, this 5-bedroom, 7.5 bath might be the perfect fit for your family. Plus, it is nestled on approximately 3 acres, showcasing breathtaking ocean, island, and mountain vistas. The home's indoor culinary center includes a full complement of gourmet stainless appliances, an expansive pewter-topped center island, abundant custom cabinetry, and a large walk-in pantry.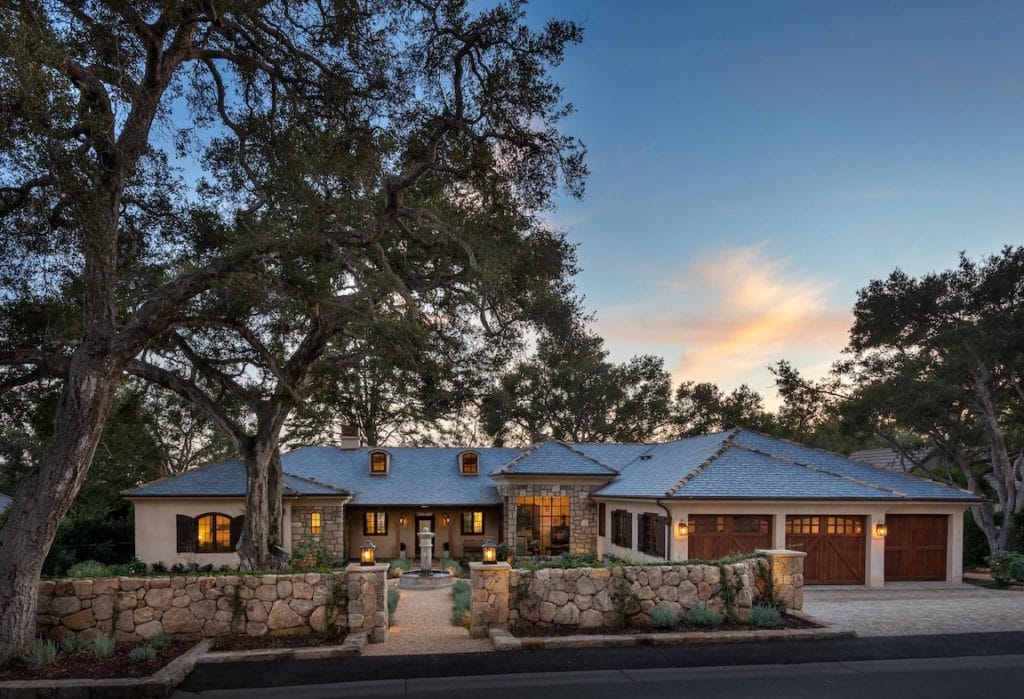 If you love golf, how about this French Country-Style Montecito Home in Birnam Wood? The newest home to be showcased in Birnam Wood, built-in 2019, overlooks the community's cherished world-class golf course. In this extraordinary dwelling, old World French country elegance meets 21st-century conveniences and décor, thanks to architect Robert Senn AIA, gifted designer Michael Hurst, accomplished landscape architect Kris Kimpel, and visionary builder Becker Studios
---
Cristal also has three more exclusive listings coming online soon, so be sure to check her comprehensive website frequently. If you're considering buying or selling to move to a different Santa Barbara area community or neighborhood, give Cristal a call at +1 (805) 886-9378. You can contact her at Cristal@Montecito-Estate. For all your real estate needs and questions regarding the Santa Barbara housing market, Cristal is the one to turn to.
---