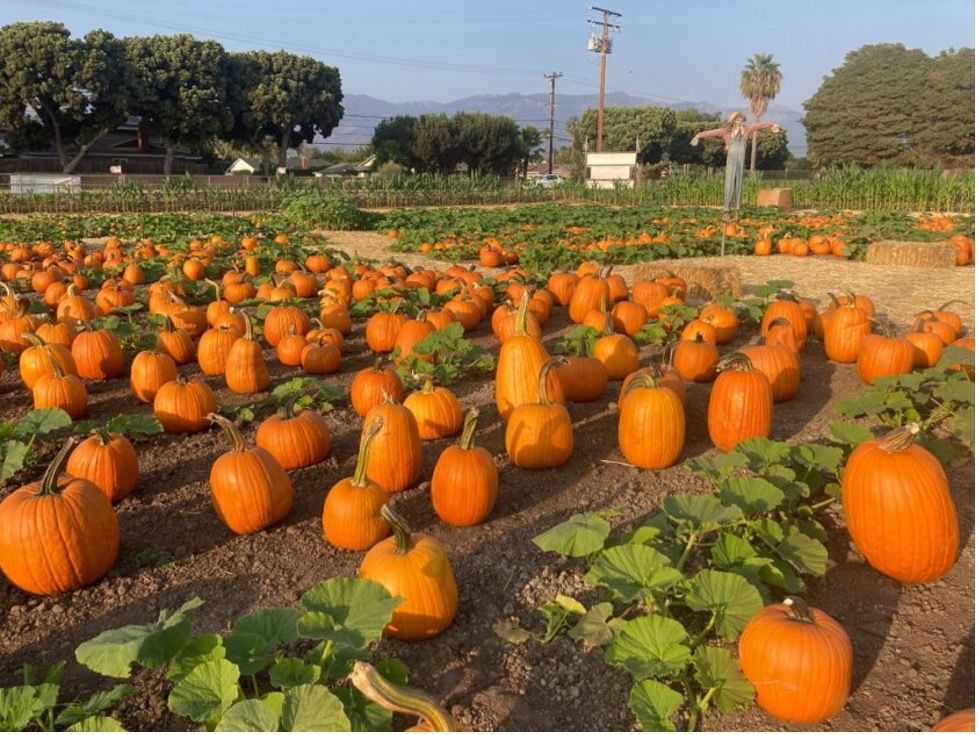 The Best Local Pumpkin Patches
Lane Farms Pumpkin Patch
September 30th to October 31st
Lane Farms has all the essentials to usher you into the Halloween spirit, featuring hayrides, farm animals, tractors and farm equipment, educational displays, a challenging corn maze, and, of course, a wide selection of pumpkins to choose from. It's also the perfect backdrop for capturing those Instagram-worthy, festive fall photos. From September 30th to October 31st, you can enjoy a safe and enjoyable afternoon of autumn activities suitable for the entire family. And the icing on the pumpkin spice cake? There's no cost for admission.
Big Wave Dave's Pumpkin Patch
September 29th to October 31st
Located at La Cumbre Plaza, this local gem is the ideal destination for selecting the perfect pumpkin or charming gourd. Beyond the bountiful pumpkin offerings, the patch offers a plethora of family-friendly activities, plus ample photo opportunities, and a wide variety of harvest-themed decorations, including squash, ornamental gourds, corn stalks, and hay bales, to bring the spirit of the season to your home. The best part? Admission is free.
The Best Local Events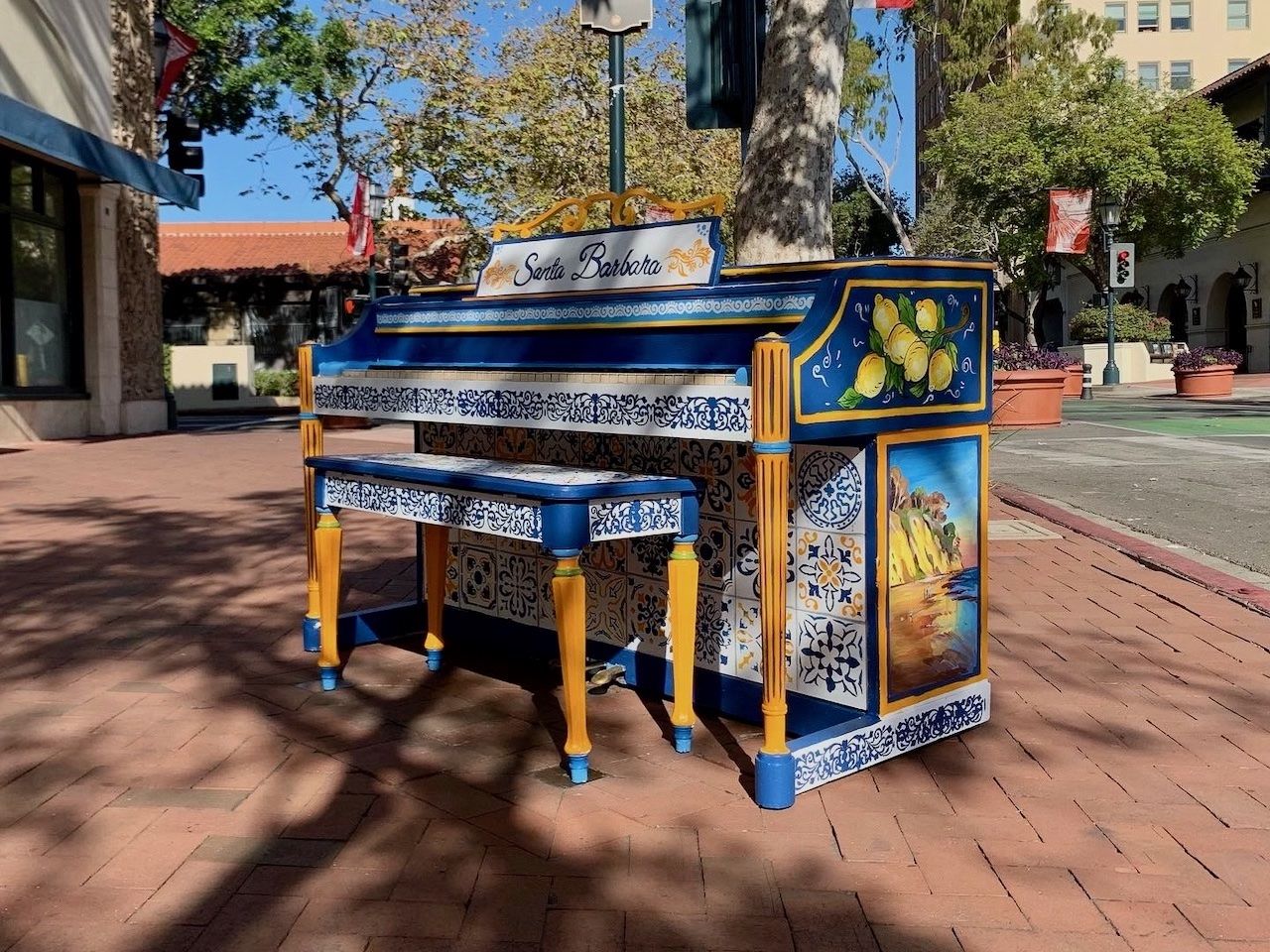 Pianos on State
October 3 – 22, 2023
Downtown Santa Barbara
Pianos on State is more than just an annual event; it's a celebration of the intersection of art and music, a testament to the power of spontaneity and the joy it brings to people's lives. This unique initiative transforms State Street into an impromptu concert hall, where anyone can become a performer or an audience member. The idea behind Pianos on State is simple yet profound: to reintroduce music and art into people's daily routines. As individuals go about their business, do their shopping, or simply stroll down the street, they encounter pianos placed in unexpected places.
The Pianos on State Gallery Show
September 28th to October 15th, 2023
Community Arts Workshop Gallery Space
In 2023, Pianos on State is taking its celebration of art to new heights. For the first time, artists who have contributed to the initiative by painting at least two pianos in the past to participate in a gallery show. The Pianos on State Gallery Show will be held at the Community Arts Workshop Gallery Space from September 28th to October 15th, 2023. This exhibition is a testament to the enduring impact of this annual event and the artistic journey it has inspired in countless individuals.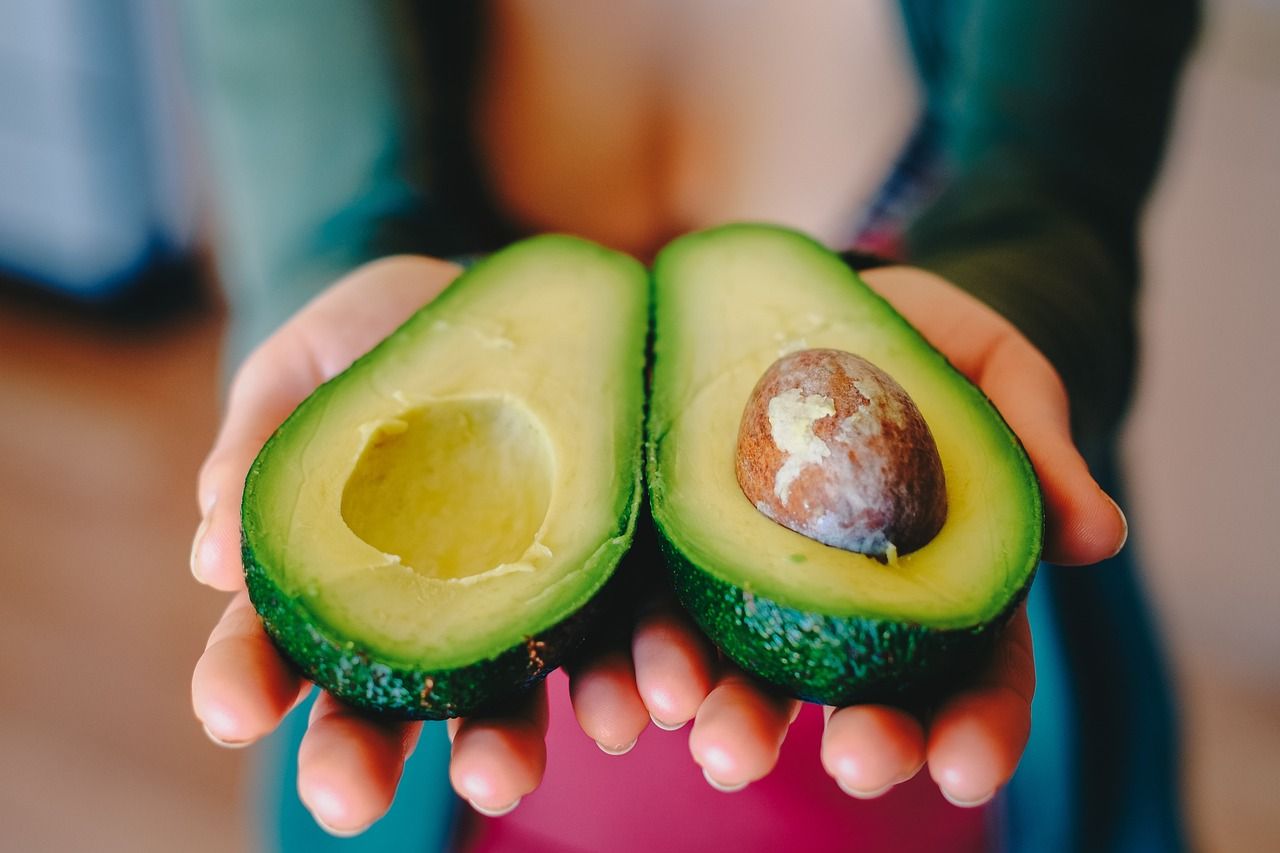 Santa Barbara Avocado Festival
October 7th – 8th, 2023
Downtown Carpinteria
Prepare to embark on a three-day journey filled with Peace, Love, and Guacamole at the California Avocado Festival, a celebration like no other. Located in downtown Carpinteria, this festival is one of the largest FREE music festivals in all of California. One of the standout features is music, with over 60 bands slated to perform on three stages. Each stage offers a distinct vibe and musical experience, ensuring that there's something for everyone. But the California Avocado Festival isn't just about the music; it's a feast for all your senses. With 50 arts & crafts and commercial vendors, you can explore a world of creativity and craftsmanship. And of course, what's a festival without delicious food? You're in for a treat with 15 mouthwatering food vendors serving up avocado-infused dishes and other delectable treats. From avocado toast to guacamole burgers, your taste buds are in for a wild ride.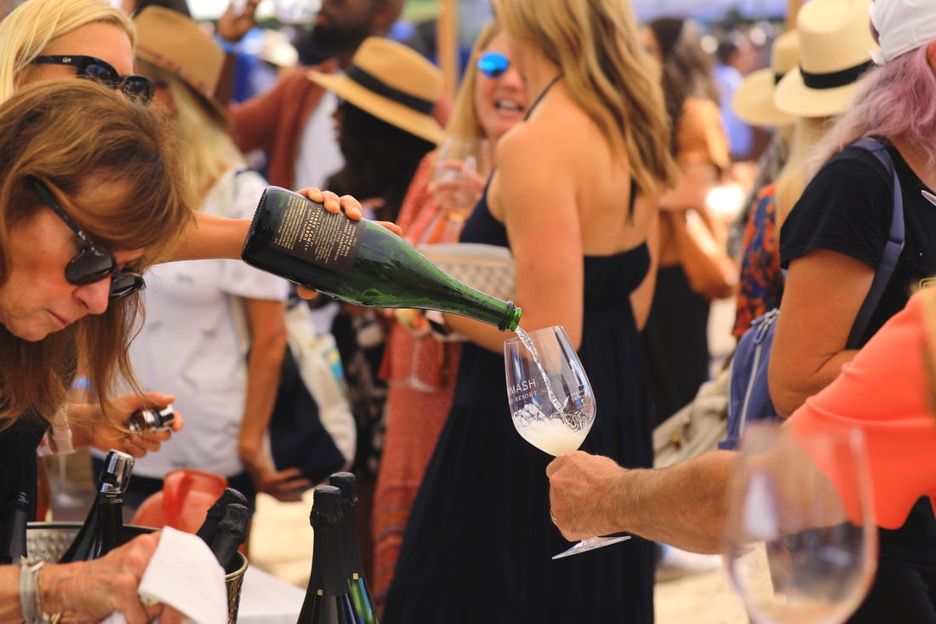 Santa Barbara Vintner's Festival
October 14, 2023
Vega Vineyard and Farm in the Santa Ynez Valley
Celebrating its 39th year, the Santa Barbara Vintners Festival proudly stands as the Authentic Santa Barbara Wine Festival. Indulge in the flavors of wines crafted by 50+ wineries while savoring the diverse regional cuisine presented by numerous restaurants, accomplished chefs, and food artisans. Engage with winemakers and vineyard proprietors and gain insights into why Santa Barbara County was crowned the Wine Region of the Year for 2021 by Wine Enthusiast magazine. Don't miss the Bubble Lounge, where you can savor the finest sparkling wines the region has to offer, all while enjoying live music and immersive culinary and viticulture demonstrations.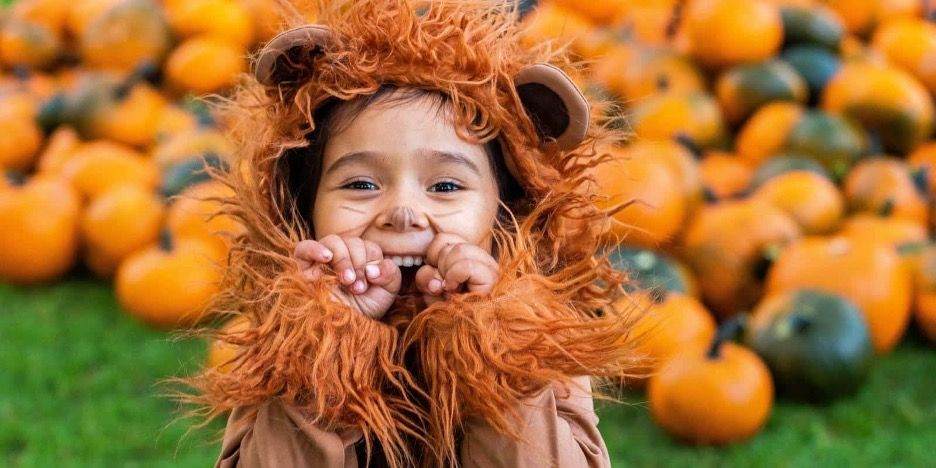 Boo at the Zoo
October 20 – 22 and 27 – 29 from 5 to 8pm
The Santa Barbara Zoo
The Santa Barbara Zoo undergoes a spooky transformation for three enchanting evenings of safe, traffic-free trick-or-treating, delivering monstrous thrills and chills to all who attend. This captivating event features a Trick-or-Treat Trail, whimsical Boo Choo Choo train rides, spine-tingling Creepy Crawly encounters, captivating Spooky Storytelling sessions, and engaging Goblin Games, among other delights. Boo at the Zoo stands as the region's most beloved family Halloween festival, drawing families from across the tri-county area to partake in the festive fun.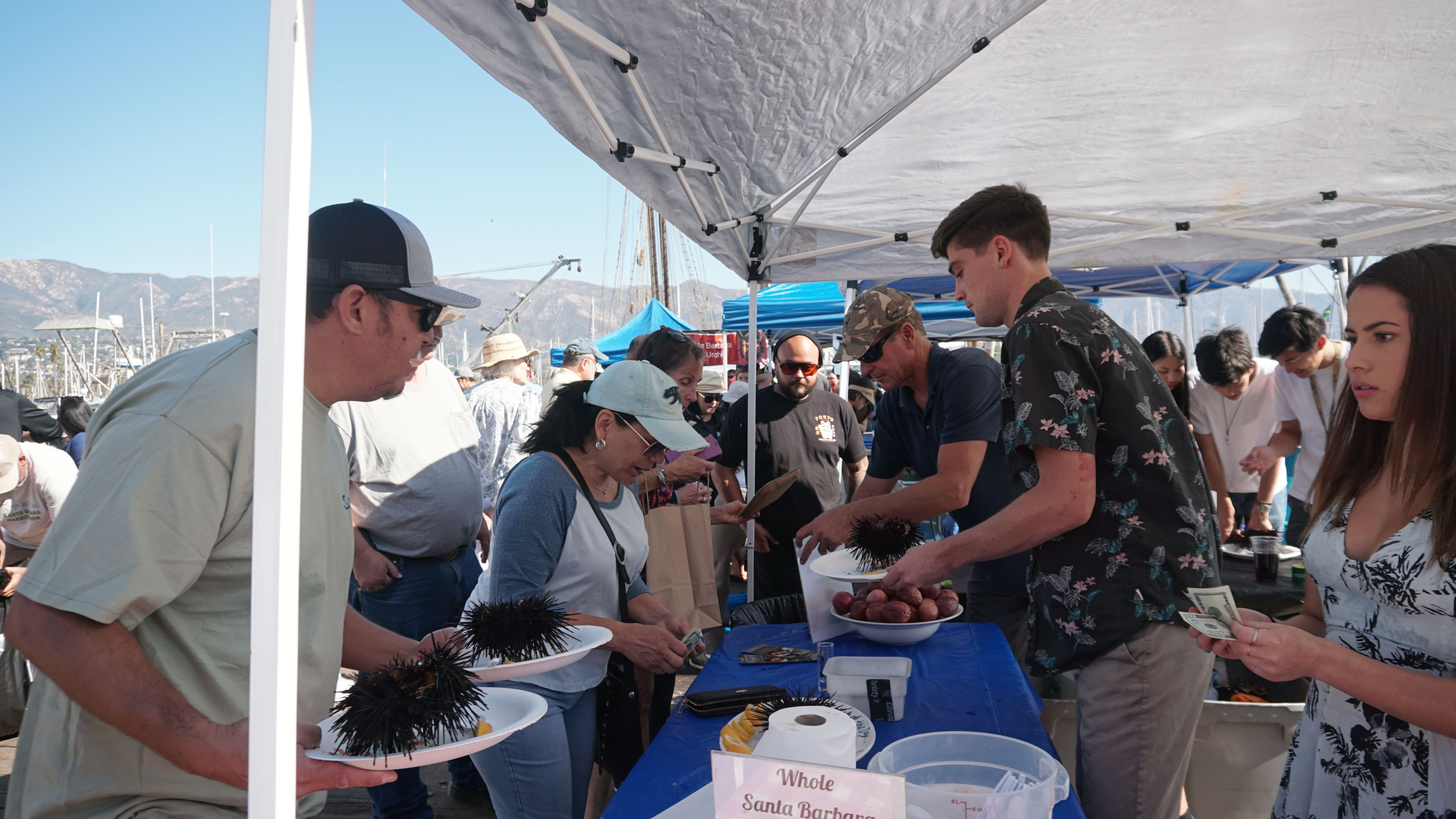 Santa Barbara Harbor & Seafood Festival
October 21, 10am-5pm
Harbor Way at the Santa Barbara Harbor
Indulge in the abundance of seafood originating from the Santa Barbara Channel at the annual Harbor & Seafood Festival. Locals and visitors are in for an interactive day meeting the fishermen who catch and harvest our delicious, high-quality, fresh-off-the-boat seafood sourced sustainably from local waters. This event is your chance to dig into some of Santa Barbara's specialties, from freshly caught lobster and sea urchin to fish tacos, oysters, mussels, barbecued albacore, fresh crab, clam chowder, seafood paella, and more. Yum!
---
Don't be scared to move to or within any of the Santa Barbara area communities this month. Along with the exciting Santa Barbara events in October 2023, I have several outstanding property listings on my comprehensive website. And if you need to help selling your existing property, I'm happy to assist. Please call me at (805) 886-9378 or email me at Cristal@montecito-estate.com for a free consultation regarding selling and buying. Have a safe and happy Halloween!
---
More resources: