Make Plans Now For These Special Events In And Around The American Riviera
Planned Santa Barbara events in March include a full spectrum of things to do in and around the American Riviera. Besides the events listed below, March is the time of year to enjoy the vibrant displays of color found everywhere in our community, from wildflowers sprinkled on hillsides to sunsets of every hue.
The official first day of spring is March 20, and what better place to celebrate the season of rebirth than Santa Barbara? Here, you can reset and refresh outside in a myriad of ways on the sparking ocean or our green rolling hills. Think hiking, biking, paddle boarding or just plain relaxing on our beautiful beaches. And if that's not enough, check out a selection of exciting events to choose from:
---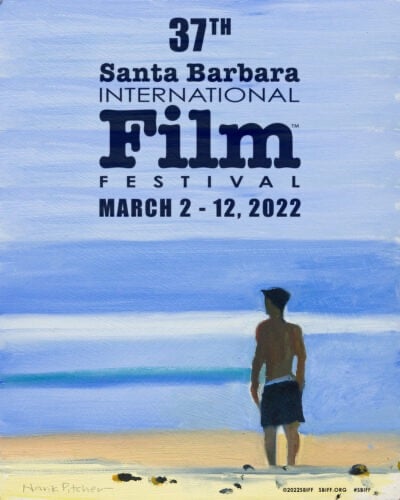 Image courtesy of the Santa Barbara International Film Festival
Festivals
Santa Barbara International Film Festival (SBIFF), March 2-12, 2022
SBIFF returns to the American Riviera for its 37th year with in-person events over 11 action-packed days. We're talking film screenings, including some Oscar contenders, celebrity tribute events, panel discussions, parties, and more. This world-renowned festival attracts award-winning filmmakers, actors, writers, students, devoted moviegoers, and locals who simply love the buzz the events bring to town.
---
World of Pinot Noir March 3-5, 2022
For three days, oenophiles will gather at the Ritz-Carlton Bacara, Santa Barbara to taste hundreds of rare and reserve wines, while basking in the gorgeous beachfront setting. Don't miss this seaside celebration of this delicious and storied wine.
---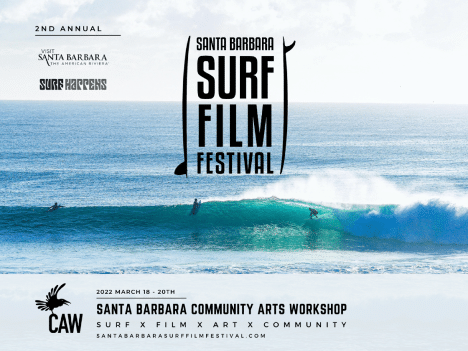 Image courtesy of Santa Barbara Surf Film Festival
Santa Barbara Surf Film Festival, March 18-19, 2022
The second annual Santa Barbara Surf Film Festival will honor the legendary ocean sport by showcasing feature and short films that are sure to get your heart going. The 2022 festival will be a different experience than before, celebrating Santa Barbara's rich surf history at a new venue, the Community Arts Workshop space. Featuring captivating surf cinema, live music, art in multiple mediums, local charities, and vendors, as well as food and artisan drinks.
---
Ballet
Sleeping Beauty at the Granada Theater, March 5-6, 2022
Performed to Tchaikovsky's celebrated score, this is a full-length world premiere, combining classical elements with updated choreography and motifs. The performance will be accompanied by the San Luis Obispo Grand Orchestra and features intricately designed sets, visionary costumes, and virtuosic dancing that has become symbolic of the classical ballet repertoire. This performance is suitable for all ages.
---
Theatre
Ensemble Theatre Company at the New Vic presents LILLIAN, March 3-13, 2022
This beautiful one-person play by David Cale, directed by Jonathan Fox, stars Nancy Travis as a middle-aged British woman who becomes romantically involved with a much younger man. The play's depiction of being open to life's curveballs is perfect for our times.
---
The Ojai Art Center Theater will perform "Steel Magnolias" March 8-April 10, 2022
Opening in 1939, The Ojai Art Center Theater is the longest continuously-operating multi-disciplinary center serving the arts in the entire State of California. It encompasses eight branches for various art disciplines, of which the theater branch presents a variety of dramatic productions annually, ranging from comedy to drama and musicals.
---
Music
Image courtesy of Richard Thompson
Lobero Live Presents Richard Thompson, March 1, 2022
Richard Thompson, a pioneer of folk-rock, influential singer-songwriter, and one of Britain's most astonishing guitarists is here for one night only. The man who holds a coveted spot-on Rolling Stone's "100 Greatest Guitarists of All Time," will marvel the audience with his jaw-dropping guitar playing. As an artist, Thompson holds a prestigious Lifetime Achievement Award from the Americana Music Association in Nashville, and a Lifetime Achievement Award from the BBC Awards among many other accolades. Thompson will be accompanied by Jessie Payo, a true original independent artist that writes Americana/country material.
---
Santa Barbara's SOhO Restaurant and Music Club's St. Patrick's Day Bash, March 17, 2022
Wear your green and dance to the sounds of Spencer & the Worried Lads. This year marks the 25-year anniversary of SOhO Restaurant and Music Club in Victoria Court, a central gathering place for not just music but for Santa Barbara life in general. It's fitting that this social hub is the place to celebrate "Lá Fhéile Pádraig," (Irish for St. Patrick's Day), through music, friendships, and community.
---
Santa Barbara Symphony Presents: Sonic Boom, March 19-20, 2022
The sophisticated arranger and composer Cameron Carpenter and the Symphony show why the organ belongs in the spotlight. Presented in partnership with the Santa Barbara Museum of Art and its "Through Vincent's Eyes: Van Gogh and His Sources" exhibit now running through May 22, 2022.
---
How to Build an Orchestra at the Music Academy of the West, March 26, 2022
Conductor Sir Simon Rattle leads the London Symphony Orchestra (LSO) in this family friendly show at the Granada Theater. When it comes to making music, there's nothing like an orchestra. Learn how the instruments come together to make onstage magic with LSO presenter Rachel Leach. The music is paired with an award-winning book by Mary Auld and Elisa Paganelli.
---
Alt-J and Portugal. The Man at the Santa Barbara Bowl, March 26 and April 2, 2022
The month ends on a high note (literally) in Santa Barbara with GRAMMY-nominated alt-J and Portugal. The Man at the Santa Barbara Bowl. The Mercury Prize-winning, multiple GRAMMY- and BRIT Award-nominated band will be performing music from their eagerly awaited fourth album, The Dream, which was just released in February via Canvasback / Infectious Music. Listen to the music while you enjoy the sweeping sunset from the top of the venue. Paired with a glass of local rosé or beer, and experience The Bowl, Santa Barbara Style.
---
Art
Sunflowers on State, Santa Barbara County Office of Arts and Culture, March – May 2022
This spring, a new public art exhibition will be unveiled on Santa Barbara's State Street with six larger-than-life sunflower sculptures fabricated by local artists. These Impressionistic style flowers represent one of many programs developed in tandem with the current Santa Barbara Museum of Art's Vincent Van Gogh exhibition, "Through Vincent's Eyes." The flowers were painted by students from Dos Pueblos High School, Goleta Valley Junior High School, La Colina Junior High School, Santa Barbara Junior High School, Santa Barbara High School, and San Marcos High School.
---
Ojai Warming: Flora and Fauna In The Time of Climate Change art exhibit at the Ojai Valley Museum ends on March 13, 2022
This moving exhibit takes a look at how years of drought, record-setting temperatures and The Thomas Fire are affecting the Ojai Valley, one of the fastest-warming areas in the USA. Learn what plants and animals need to survive here and how YOU can help reduce global warming.
---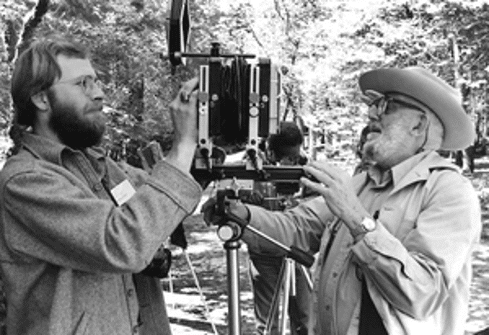 Alan Ross (left) assists Ansel Adams (right) with the camera, 1977. Photo by Frank Neim
Sharing the Light: Alan Ross and Ansel Adams Wildling Museum of Art & Nature in Solvang ends on March 20, 2022
The exhibition explores the American West through the lenses of both Ansel Adams and Alan Ross, and marks the first institutional show dedicated to the two photographers' works. Ross, who served as Adams' longtime assistant, later developed into an internationally acclaimed photographer in his own right.
---
If your schedule of Santa Barbara events in March includes moving in and around any of the Santa Barbara area communities I represent, please give me a call at (805) 886-9378 or email me at Cristal@montecito-estate.com for a free consultation regarding selling and buying. I will happily add your listing to my portfolio of amazing estates for sale and find you a new home at the same time. Let's all celebrate spring Santa Barbara style!
---