Sizzling Summer Edition
The summer officially begins on June 21 this year. As Montecito resident Oprah Winfrey says, "Summer has a flavor like no other. Always fresh and simmered in sunshine."
I wholeheartedly agree. Nothing beats the warm summer months, especially for those of us lucky enough to call Santa Barbara home. Our area is ripe with activity during the summer. It's time to enjoy our beautiful white sandy beaches, attend a lively polo match, revel in our on-the-water tours and activities, celebrate our beachy paradise by dining al fresco in our own backyards, soak up the energy of Santa Barbara events, including the many festivals and summer happenings, or all of the above.
Here are my top picks for Santa Barbara events in June 2022:
Zoo Brew, June 4, 2022
Looking for a way to support our world-class Santa Barbara Zoo? You can do just that and have some fun while you're at it during this annual fundraiser. The Zoo Brew will delight all who arrive at the zoo's grassy, ocean-view hillside for unlimited beer tastings and lively entertainment. Taste craft brews from local purveyors and explores the zoo during this iconic summer event.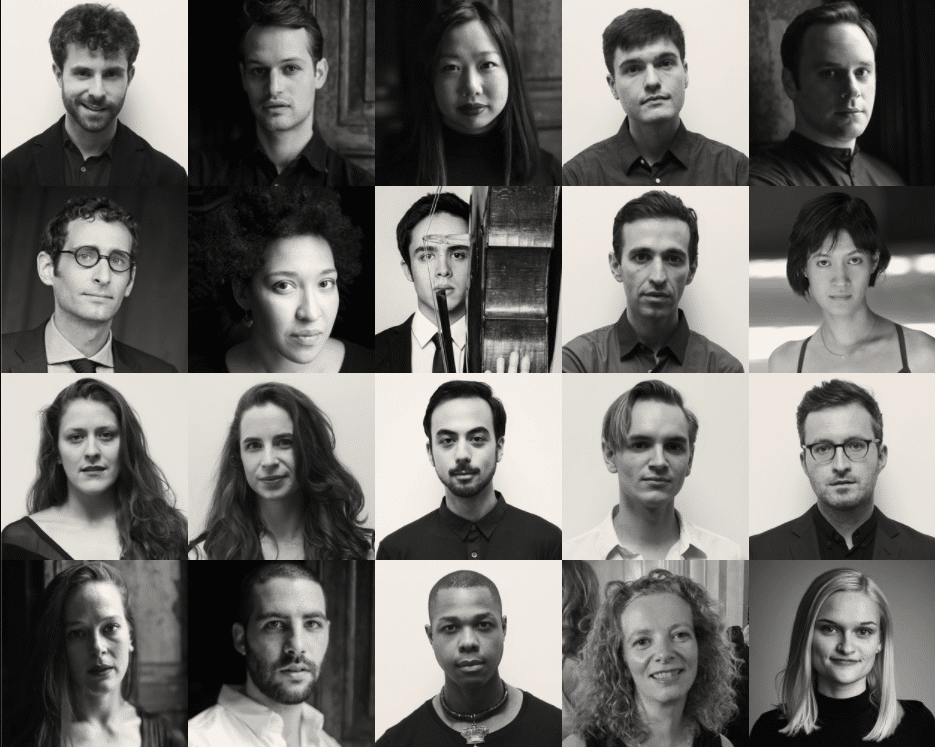 76th Ojai Music Festival, June 9-12, 2022
Described by The Boston Globe as "a creative incubator par excellence" and by Peter Sellars in The New Yorker as "not just the future of opera but the future of everything," the Ojai Music Festival is back this year to celebrate the spirit of Ojai, a community that has always led the way to new and unexpected horizons. The four-day festival in June includes concert events in Libbey Bowl, with a kick-off concert on Thursday evening presenting an epic musical marathon. This wide-ranging program will include music by Kate Soper, Michael Hersch, Celeste Oram, Orlando Gibbons, Matthew Aucoin, Iannis Xenakis, Bob Dylan, Frederic Rzewski, Eric Wubbels, and many others.
California Coastal Road Rally, June 12-16, 2022
This summer, Robb Report returns for the 2nd Annual California Coastal Road Rally. Engage with other passionate auto enthusiasts for four nights and five gorgeous days driving up the coast from Santa Barbara to Napa Valley. Enjoy unforgettable pit stops along the way, including a magnificent lunch at Return to Freedom, a one-of-a-kind experience with America's wild horses, and parade laps at the famous Laguna Seca Raceway. This rally is unlike any other, bringing Robb Report luxury and comfort to the entire experience, including luxurious accommodations, world-class dining, and more.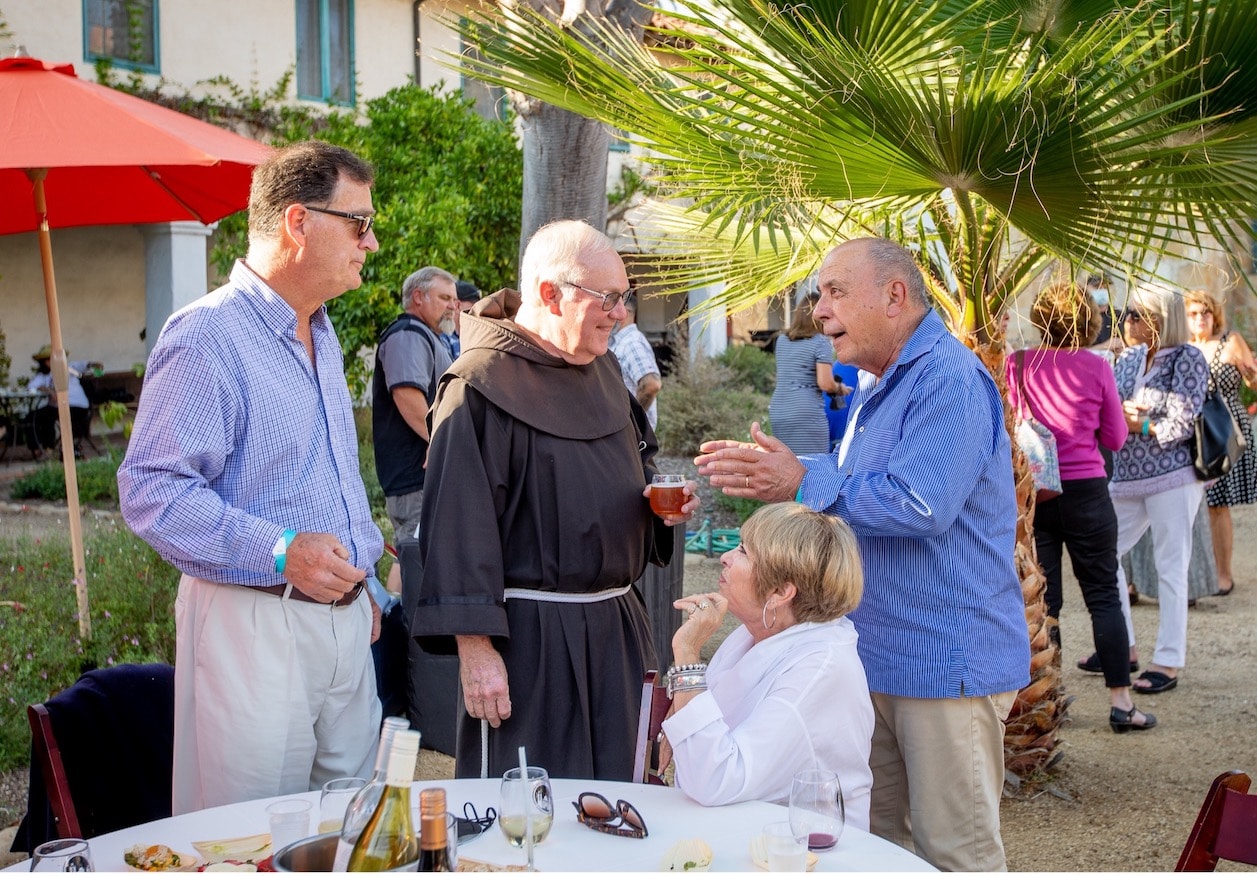 Drinks at Dusk, June 16, 2022
This top-rated summer series returns to the Sacred Garden at Old Mission Santa Barbara. Don't miss this rare opportunity to stroll the garden, view the beautiful interior architecture, mingle with the Franciscan friars, and savor unlimited wine, beer, and small bites from local restaurants. Get there before sunset to enjoy our brilliant pink hues reflecting off the stunning twin bell towers of one of Santa Barbara's most recognizable historical landmarks.
Sipping on the Sea, June 16, 2022
From May until October, the Santa Barbara Sailing Center invites you to sip local wine or beer from a featured winery or brewery aboard the Double Dolphin on the third Thursday of the month. In June, the Funk Zone's Pali Wine Co will be on board to pour special tastings and provide education on their selection, while your Captain gives insights on the surroundings.
This is your opportunity to enjoy a beautiful collection of Santa Barbara wines, as well as other California wines crafted from premium appellations while taking in the stunning mountain and beach vistas from the water.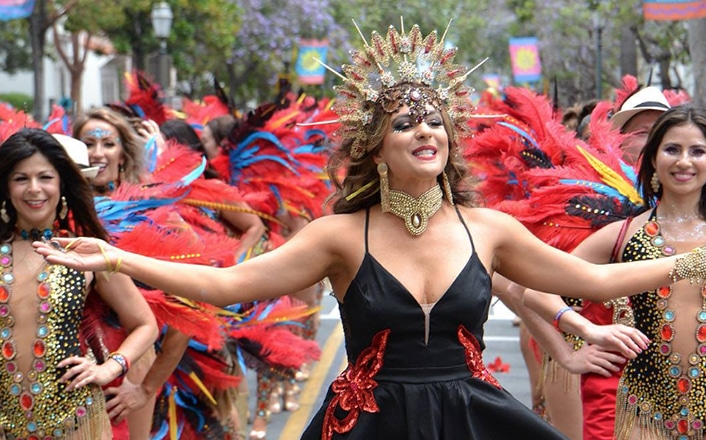 Summer Solstice Celebration, Festival, June 24-25, Parade, June 25, 2022
The largest arts event in Santa Barbara County is back in 2022 after two years of being shuttered due to the pandemic. The theme for this year's parade and festival is SHINE, so get busy creating that perfect costume or float! The 48th annual Solstice Parade will begin at Noon on June 25th at the intersection of Ortega and Santa Barbara Streets, traveling along Santa Barbara Street and ending at the Solstice Festival at Alameda Park. Like in the past, the parade will be an explosion of local creativity with exuberantly decorated non-motorized floats, 1,000 imaginatively costumed participants, bands, dance and drum ensembles, and more. The party continues at Alameda Park with more music, food, and arts-and-crafts booths. In the past, the over-the-top funfest has drawn more than 100,000 spectators from all over the world. Join the parade's e-mail list to get all the details sent right to your inbox.
Santa Barbara Bowl, June 2022
For the most memorable outdoor concert experience, catch one of the following shows during the Santa Barbara Bowl's jam-packed summer season. You'll quickly see why the ocean views hit differently when accompanied by a cold beer and a glittering light show. Right out of the gate is Rex Orange County, who takes center stage on June 1, then Steve Martin & Martin Short appear together to give you the giggles on June 17. Craving some oldies but goodies? Then don't miss Rod Stewart on June 18, followed by Bob Dylan on June 22.
Another great way to celebrate Santa Barbara events in June is by moving to or within any of the Santa Barbara area communities. There are many reasons why moving in the summer is so popular. The weather is warmer and more pleasant, the kids are out of school, schedules are a lot more open, and more houses should hit the market this year, giving buyers more choices. Please give me a call at (805) 886-9378 or email me at Cristal@montecito-estate.com for a free consultation regarding selling and buying.
More resources: