Holiday Happenings in Santa Barbara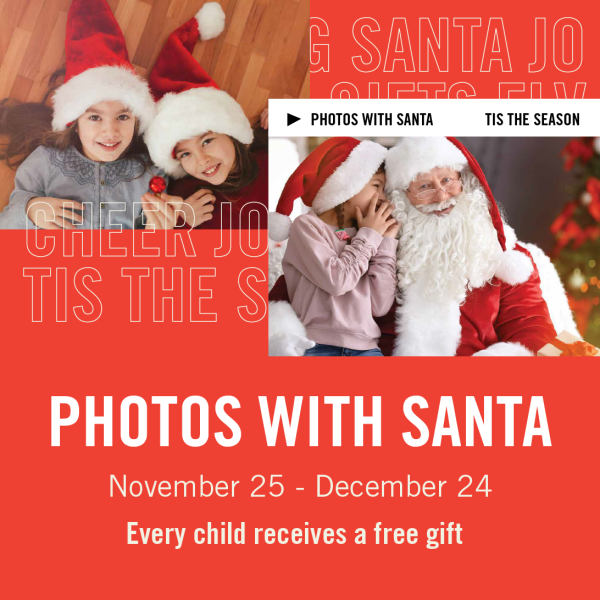 Santa's Coming To Town
Now through December 24
Get a picture with Santa at Paseo Nuevo Shopping Center. Don't forget to bring your furry family members to join in the fun on the special Pet Nights. Enjoy the live music and sing along with the strolling Christmas Carolers making the season bright at the outdoor mall. Every evening at sunset, Paseo Nuevo adds a little holiday magic to our seaside town with real snow!
ZooLights
Now through January 14, 2023
The first-ever ZooLights joins the list of Santa Barbara events in December as it invites visitors to experience the Santa Barbara Zoo like never before. This is an immersive holiday experience that features thousands of handcrafted silk-covered lanterns sparking with more than 50,000 LED bulbs. That's a lot of illumination! Special displays of lights include the African plains, a whimsical butterfly exhibit, interactive areas, and much more.
Special Holiday Spa Treatments at Sense, A Rosewood Spa
Now through December 31, 2022
Enjoy a delightful holiday-inspired treatment at Sense, A Rosewood Spa at Rosewood Miramar Beach. Buy one for yourself and another as a gift! Take some time out of the revelry to experience the OSEA Mint & Rosemary Holiday Facial and the Cranberry Woods Manicure & Pedicure, so you'll look your best at all those holiday gatherings.




36th Annual Parade of Lights
December 11
The 36th Annual Parade of Lights is a full day of holiday fun. Start by visiting the Winter Wonderland at Stearns Wharf in the morning. You'll be in an excellent place to watch the annual parade of costumed kayakers accompanied by stand-up paddleboarders. End the day at the tree lighting ceremony followed by an illuminating boat parade with more than 30 vessels adorned with holiday lights and festive music.



Jess and James Photography




Miracle at Pearl Social
Now-Dec. 30, 2022
Enter a Winter Wonderland at The Funk Zone's Pearl Social. There, you'll find holiday cheer on display at the cocktail bar featuring a holiday décor and displays with a cocktail menu of your new favs. This is a true yuletide scene; something everyone in Santa Barbara must see to believe.


Santa Barbara Revels Presents: The Christmas Revels
December 17, 2022, at 2:30 and 7:30 p.m., and December 18, 2022, at 2:30 p.m.
The Christmas Revels are back for the 15th annual holiday performance a the Lobero Theater. This thrilling and historical showcase of music, dance, and storytelling will put you in the holiday spirit as you explore a special time in Santa Barbara's history as the show portrays holiday festivities in the year 1743.



Wikimedia Commons




Ugly Holiday Sweater Party with The Molly Ringwald Project
December 17, 2022, at 8 p.m.
'Tis the season for ugly holiday sweaters. So, why not put yours on and join other like-minded, or like-ugly-sweatered people dancing the night away at SOhO Restaurant and Music Club. The 15th Annual Ugly Holiday Sweater Party is the place to see and be seen while enjoying a variety of soundtracks from The Molly Ringwald Project, featuring punk, R&B, rap, reggae, and rock tunes.
If you're hungry for a holiday meal at your favorite local restaurant, check out this Yelp page to find out what's open. Make your reservations now!
---
Suppose you're planning to move to or within any of the Santa Barbara area communities in December. In that case, I am always adding more outstanding propertylistings to my comprehensive website, so take a look and book a private tour. If you're looking to sell, just call me at (805) 886-9378 or email me at Cristal@montecito-estate.com for a free consultation. Let's all enjoy a safe and happy holiday season by partaking in one or all of the Santa Barbara Events in December on the American Rivera.
---

More resources: