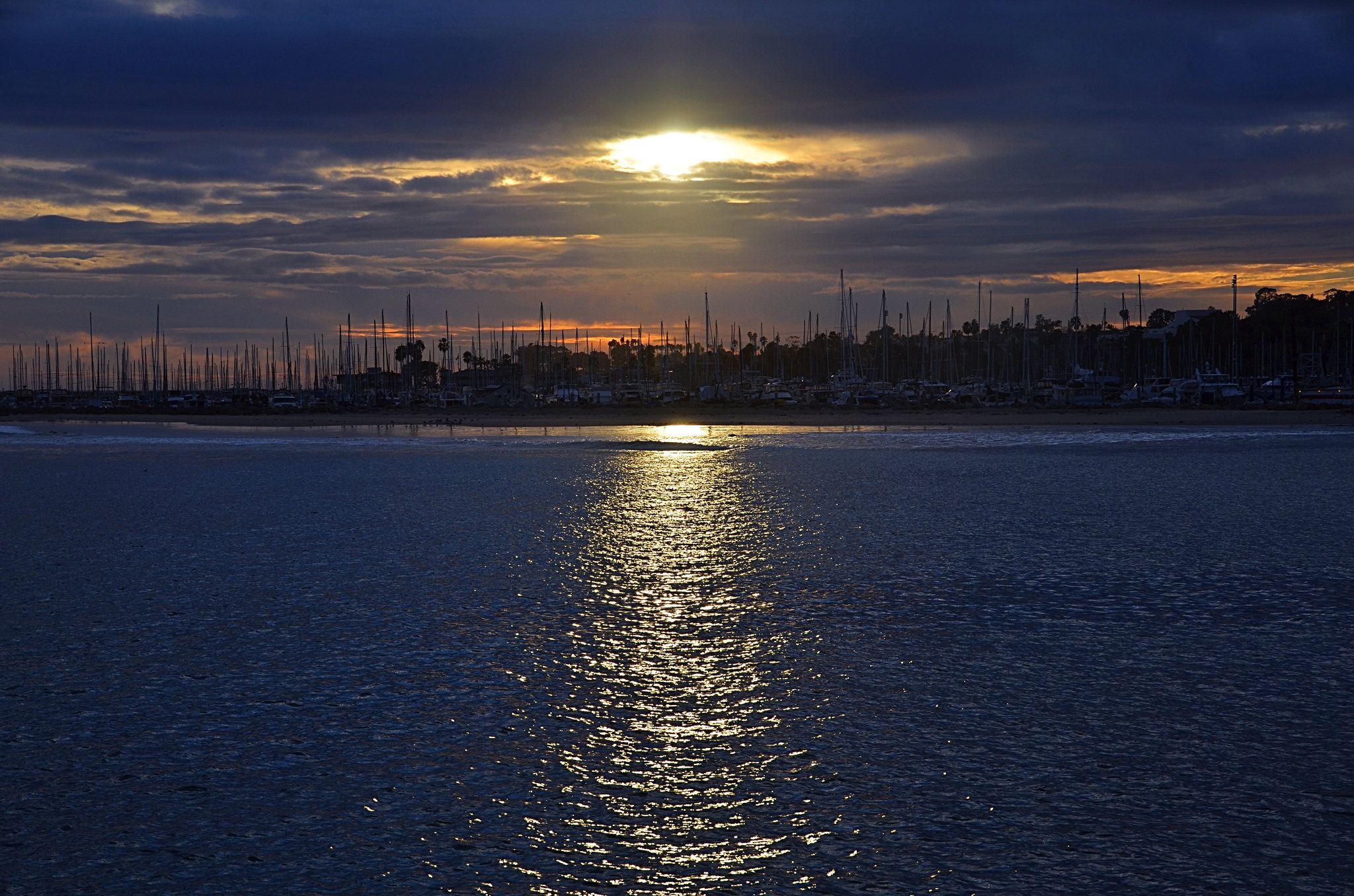 The quote "The biggest adventure you can take is to live the life of your dreams," from Montecito resident Oprah Winfrey really sums up the rewards of checking things off your Santa Barbara bucket list. And when you live here, it can be difficult to decide which of our many not-to-miss experiences should be added to your list. So, here are some that come highly recommended by locals like Oprah . . . and me.
Sunset and Wine on the Wharf
Besides great food and drink, the Deep Sea Tasting Room offers 360° views of the Pacific Ocean, the Channel Islands, and the American Riviera. Plus, your dog can join the fun on the outside patio.


Picnic at Dusk at the Old Mission Rose Garden
The beautiful Old Mission Rose Garden is the perfect setting to watch tourists and locals mingle as the sun sets. Breathtaking!

East Beach Volleyball
There's no place like our East Beach to watch pro, semi-pro and novice volleyball players spike, bump and pass in the sand. Be sure to wear your sunscreen!



Photo by bdearth, Creative Commons
Sunrise at Inspiration Point
I've taken the trek up to Inspiration Point many times, and suggest everyone catch the sun rising over the coast at least once in their life. Located in the Santa Ynez Mountains, this moderate 3.5 mile trek, with an elevation gain of about 800 feet, is the most popular hike in all of Santa Barbara.


Bike Through Elings Park
Enjoy breathtaking views of both the ocean and the mountains while riding your bike on any of the park's trails. At 230 acres, this is the largest community-supported non-profit public park in America, and provides year-round outdoor recreation.
Kayak with Marine Wildlife
Paddle the calm waters that surround Stearns Wharf and extend along Santa Barbara's local beaches where you might just find yourself passing some of the local wildlife. Seals or dolphins anyone?


Sea Kayaking Adventure
Some of the best coastal kayaking in the world can be found at Channel Islands National Park; encompassing five remarkable islands and their ocean environment. With its unique animals, plants, and archeological resources, this place is all about preserving and protecting a wealth of natural and cultural resources.


Sunset at Franceschi Park
If you've never seen Santa Barbara from this 15-acre urban park on Santa Barbara's Riviera, I would highly recommend it. The spectacular, panoramic views of the City are a sight to behold.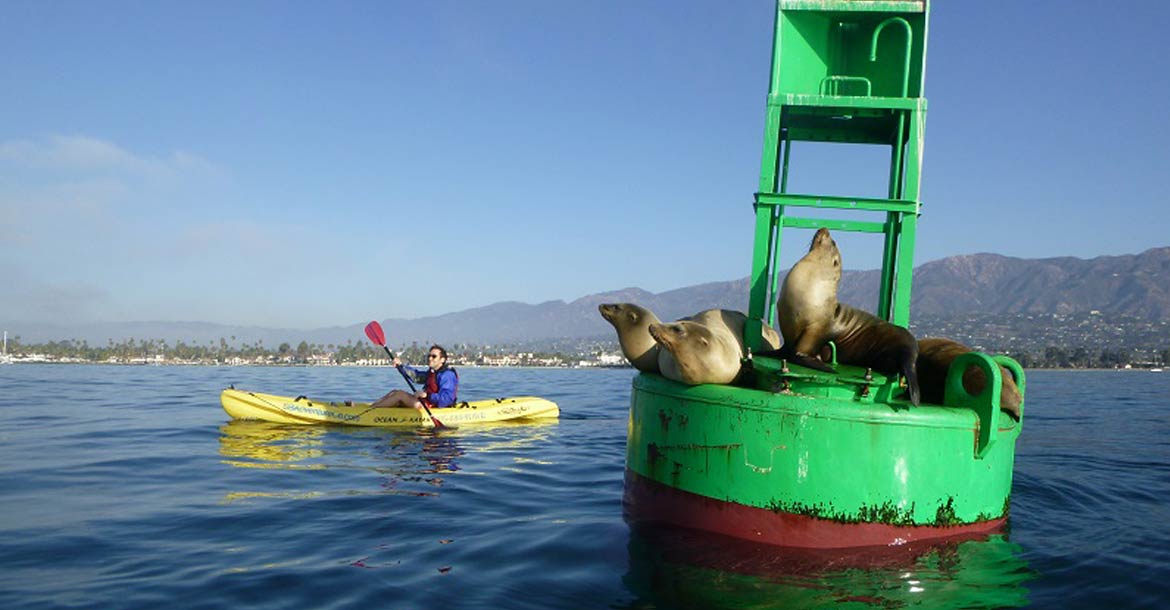 Photo Credit: Santa Barbara Adventure Company, sbadventureco.com

Visit the Funk Zone
Over the past few decades, this district, which spans the area between the ocean and Highway 101 has enjoyed an upswell of boutique wine and craft beer tasting rooms, cafes, galleries, and shops that cater to Santa Barbara's contemporary side.


Read a Good Book at Orpet Park
Bring a good book to tuck into and read at this four-acre oasis until it gets dark.


Experience the 1st Thursday Art Walk Downtown
Experience the art and culture of downtown Santa Barbara on the 1st Thursday of each month. Participating galleries and venues offer free access to visual and performing arts in a fun and social environment.


Bocce Ball at Arnoldi's
I love the aesthetic of Arnoldi's, Santa Barbara's oldest Italian restaurant. The old brick-red door, and the classic 7-Up signs bordering the doorways, and two Bocce Ball courts make it a secret gem.


Attend a Sunken Garden Movie at the Courthouse
This wildly popular tradition could be checked off your bucket list on Friday evenings during July and August. Enjoy some old classic films outside under the stars.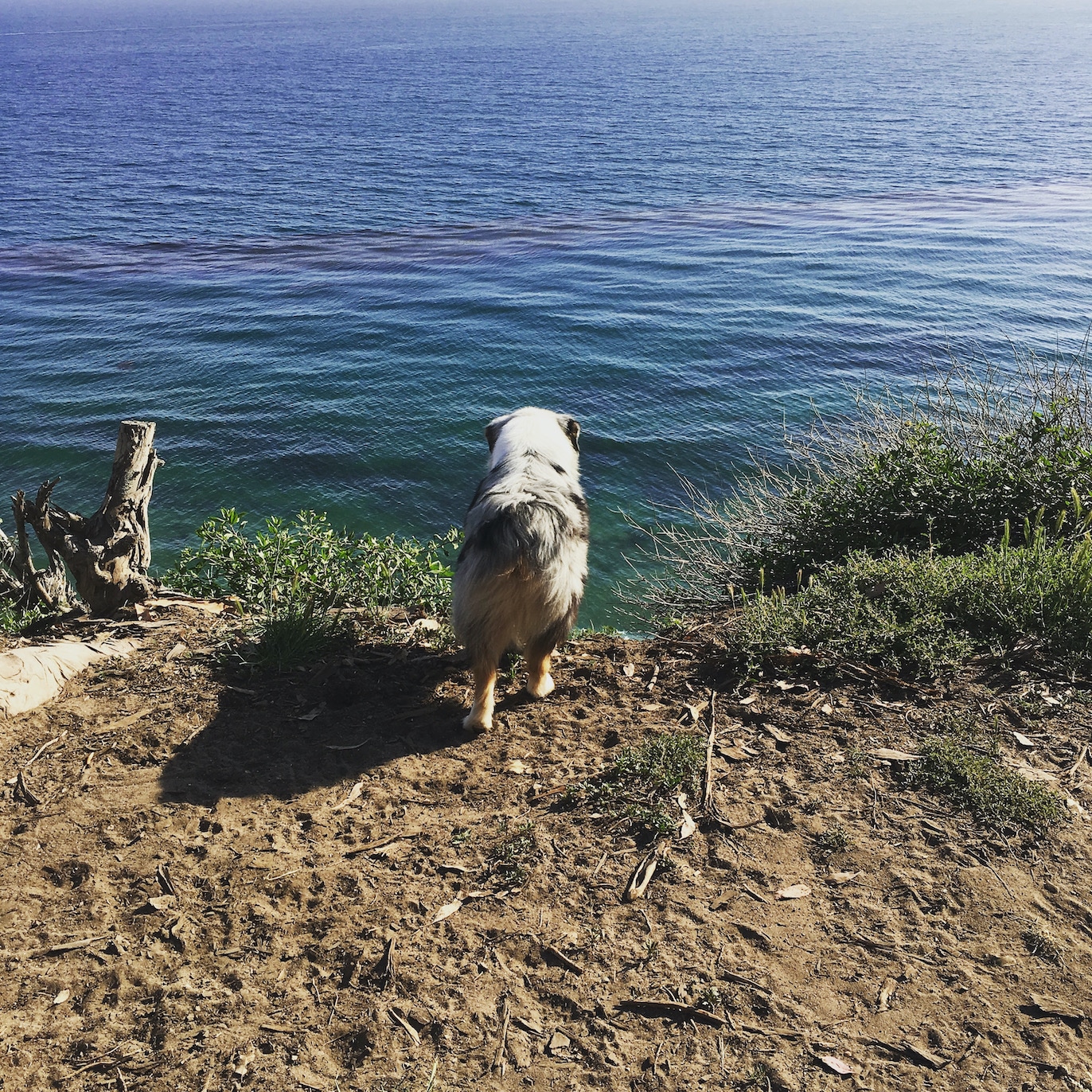 Photo Credit: Susan Hartzler
A Dog Walk Through the Douglas Family Preserve
Take your dog to this 70-acre oasis for an easy, off-leash walk. I call it heaven on earth.


Hendry's Beach Day
Another good day for you and your dog begins and ends at Hendry's Beach. The off-leash portion of this beach is located west of the staircase at Shoreline Park and is secluded by towering cliffs and a curving coastline.


Sunday Art Walk on Cabrillo
A quick stroll seaside from Stearns Wharf to Calle Cesar Chavez makes the perfect morning, especially since there's art involved.


Stroll through One of Our Lovely Gardens (Or All of Them!)
Flora and fauna have a long beautiful history in Santa Barbara. Scattered throughout our communities, parks and gardens such as Lotusland and the Santa Barbara Botanical Garden offer a slice of paradise in which to spend an afternoon.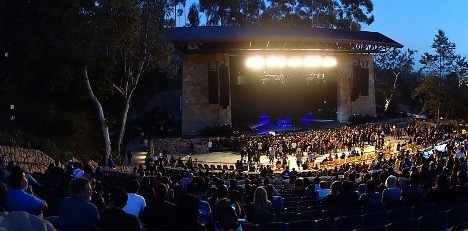 Photo: Mark Krynsky, Creative Commons
Attend a Concert at the Santa Barbara Bowl
Built in 1936 and recently updated and upgraded, this amphitheater is one of the best outdoor venues in the entire county. (Some say in all of California!)


Visit a Santa Barbara Farmer's Market
Visit one of our amazing Farmer's Markets and buy the ingredients to create a delicious, fresh dinner at home.
Buy Your Dream Home
Who wouldn't find the image above of my listing A Masterpiece of 21st Century Modern Architecture their dream home? Situated on 42 acres and designed by renowned architect Andy Neumann, this property has sweeping views of the Pacific Ocean and the Santa Ynez Mountains. Extraordinary doesn't begin to describe the majesty of this ultra luxury property.
---
If my Santa Barbara bucket list has inspired you to move to your dream home here, please consider any of my current listings in Montecito, Hope Ranch or any of Santa Barbara's upscale communities. Just check my comprehensive website then give me a call at (805) 886-9378 or email me at Cristal@montecito-estate.com.
---
More resources: