The Largest Underground Crystal Salt Cave in North America is Right Here on State Street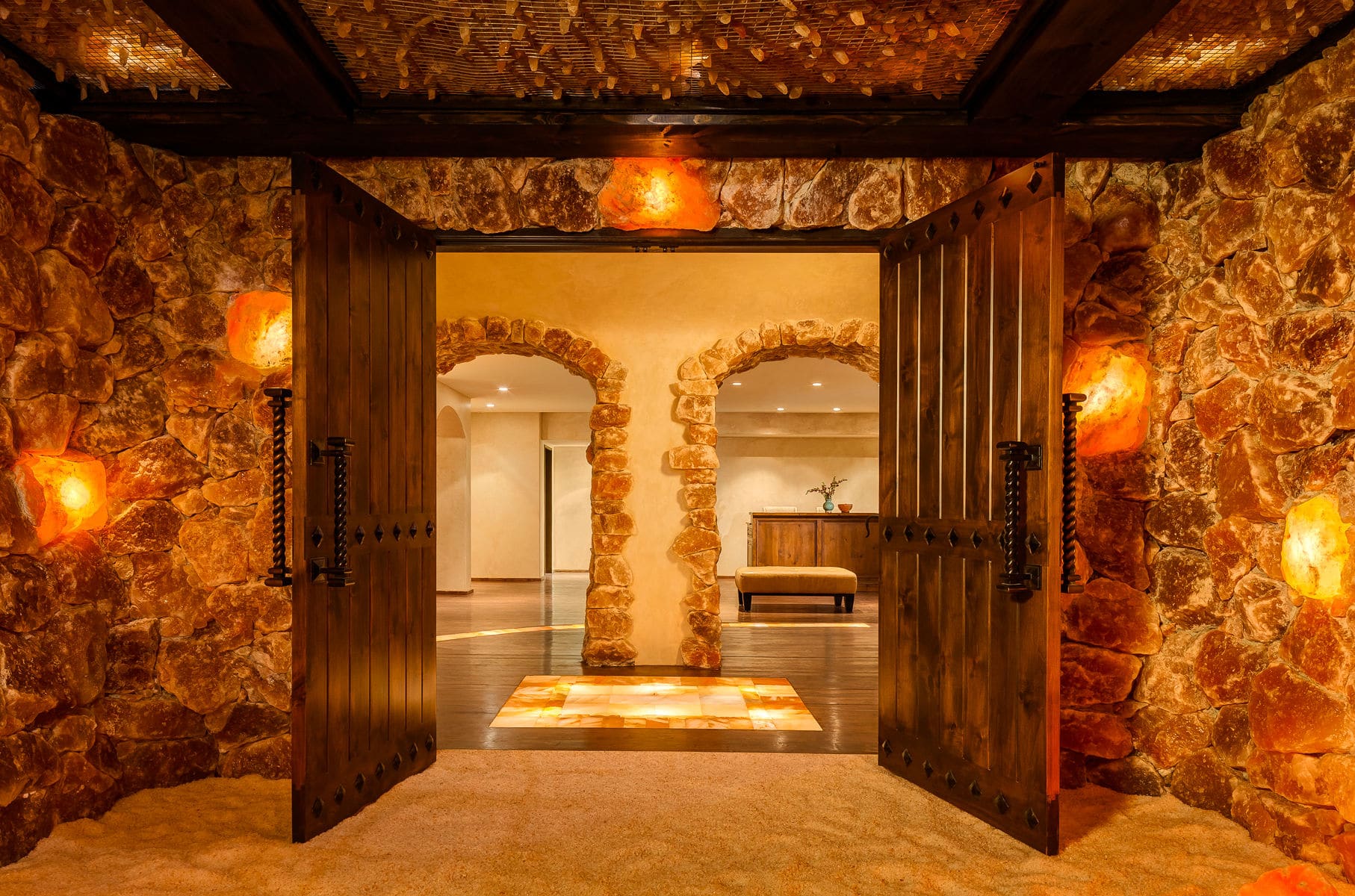 It's not difficult to understand why Santa Barbara is ranked one of the Top 100 Best Places to Live by Livability. Besides enjoying miles of pristine coastline, widespread civic participation, and cultural attractions, locals have many options when it comes to self-care, including the Santa Barbara salt caves that take wellness to new heights. The treatment, known as dry salt therapy or Halotherapy (Halo is Greek for salt), has recently grown to become a significant spa trend.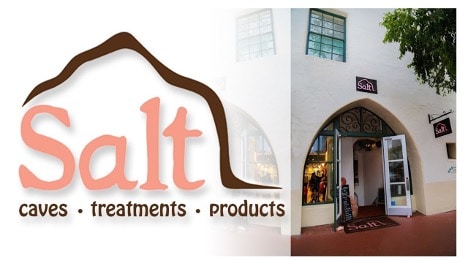 From the Himalayas to State Street
Located at 740 State Street, two Himalayan mineral caves at Salt Cave Santa Barbara create a surreal environment to relax, recharge, and rejuvenate both body and mind. The walls and ceilings of both caves are made from 45 tons of backlit Jurassic-Age salt blocks and crystals. Even the floor is covered with crushed salt.
Himalayan salt is loaded with minerals, including magnesium, calcium, sodium, and potassium. All those minerals play an essential role in how your body functions and how your cells communicate. That means Santa Barbara residents and visitors alike can reap all the time-tested and claimed benefits of immersing themselves in Himalayan salt in a beautiful, relaxing cave setting right downtown.
"We want customers to experience wonder in the natural beauty of crystalline rock in our salt caves and experience a sense of calmness and wellness," explains owner Pam McCaskey. "From athletes to entertainers, several notable personalities and celebrities from our town and from Southern California have been to our caves or had a treatment here."
Offering a comprehensive healing experience
During a trip to Vermont, McCaskey had the vision to create a healthy, holistic business in Santa Barbara, emphasizing wellness in a nurturing environment. In addition to cave sessions, the spa offers health classes, including meditation, massage body treatments, mineral facials, and a wide array of unique products made in Santa Barbara for the home, body, and cooking. You can also find imported lamps and other products from the Himalayan mountains of Pakistan.
Salt Therapy dates back hundreds of years to Eastern Europe
There are still thousands of salt rooms in Europe where it all started. That's because Europeans know that breathing in Himalayan salt offers a variety of reported health benefits, including:
Relief from respiratory ailments such as asthma, allergies, and bronchitis
Reduction of symptoms caused by chronic obstructive pulmonary disease, colds, cystic fibrosis, ear infections, headaches, and sinusitis
Recovery from skin conditions like acne, eczema, psoriasis, rashes, and rosacea
Detoxication and anti-inflammatory properties
Supporting immune, nervous and lymphatic systems
Himalayan salt's negatively charged ions are thought to improve health and mood
Believe it or not, dry salt air is reportedly healthier than plain, simple, moist air. It's said that breathing in salt air can reduce inflammation and mucus in the lungs. It's also a natural disinfectant, antimicrobial, and antibacterial.
Calming effects
The calming and detoxifying effects of halotherapy are thought to support the human immune, nervous and lymphatic systems. The salt ions reportedly purify the air while increasing lung capacity. After just one session in a Santa Barbara Salt Cave, many people feel an immediate reduction in stress, not to mention increased energy. It is reported to help individuals who suffer from insomnia, too. Some flu and allergy sufferers claim notable benefits as well.
Heal skin conditions
Whereas table salt is refined and heated sodium chloride, which can be dehydrating to a person's skin, pure mineral salts are said to offer natural moisturizing properties that balance the skin. Himalayan salt contains all 84 elements and trace elements found in the human body. Its pink color comes from relatively high amounts of iron.
Himalayan salt also attracts moisture to the skin, offering deep detoxification and rejuvenation properties your skin needs. If you suffer from psoriasis, rashes, eczema, or acne, spending time in a salt room might alleviate your ailments. Since minerals are necessary for normal cell function and detoxification, it stands to reason that breathing in mineral salts might play a part in rejuvenating your whole body, especially your skin.
How does it work?
It easy—just indulge in a mind, body, and soul 45-minute meditation session at Salt Cave Santa Barbara. You'll relax in a gravity-defying chair, listen to calming music, and breathe in the therapeutic salty air while focusing on the natural beauty of the salt crystals. The pure environment is precisely balanced with 40 % to 50% humidity and 70° to 75° F temperatures.
Breathing salty air might be a refreshing ritual you'll want to add to your wellness routine and easy to do for those of us lucky enough to call the American Rivera home. I suggest you try the natural detoxification offered by the Santa Barbara Salt Cave experience and see for yourself if you breathe easier and feel better. In fact, The local salt cave and spa could be exactly what you need if you're experiencing the stress and worry often associated with the purchase or sale of a home.
---
The calming reassurance of a seasoned, knowledgeable, understanding, and caring real estate professional can help tremendously as well. Allow me to be that person if you're looking to move in Montecito, Hope Ranch, or any of Santa Barbara's upscale communities. Simply give me a call at (805) 886-9378 or email me at Cristal@montecito-estate.com. I'll happily add your listing to my portfolio of fine homes in the area and find your new dream home at the same time. We can celebrate with a session at the Santa Barbara Salt Cave!
---
More resources: