SEE WHY 4 MILLIONAIRES AGREE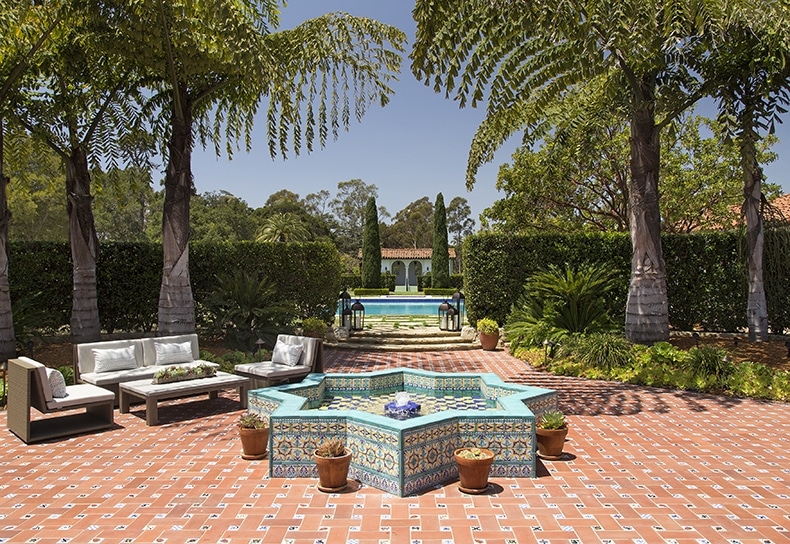 Over the last two centuries, about 90% of the world's millionaires have created their wealth through real estate investing. That statistic was first cited by Billionaire Andrew Carnegie.
READ: 6 Ways to Build Wealth Without Touching the Stock Market
But is that lesson still true in today's crazy financial climate? I had an inkling that it is, but decided to find out from the experts. So, I researched the topic and found that all the experts I found who spoke on the topic answered that question with a resounding "Yes!" And they recommend that the average investor start building their portfolio at an early age. Hear that, Millennials and Gen Xers? As with any and all forms of investing, it's best to get started early so you can put time on your side and your investment will grow with you.
No matter what age you are, a good way to begin is to buy your primary residence. Your future might include investing in one of my listings, such as the exquisite Montecito Hacienda Style Estate pictured in this blog, or one of the other exclusive listings in my portfolio of fine homes in Santa Barbara.
For those who have already purchased their first (or second) home, many of my listings would make great high-end rentals.
Here are just some of the reasons and benefits of investing in real estate:
Build equity for the future
Generate Passive Income
Provide cash flow for retirement
Positive impact for the community
Portfolio diversification
Hedge against inflation
Tax benefits
Generate wealth
Stable investment with ongoing income
Provides leverage
Outpaces the return of classic investing
Provide a home for others
Help the local economy
Helps mitigate risk
Potential for a high rate of return
Still not convinced? Listen to these 4 United States millionaires who know about real estate investing because that's how they built their wealth. All are Advisors in The Oracles, a mastermind group of the world's leading entrepreneurs who share their success strategies to help others grow their businesses and build better lives.
As you can see from financial expert millionaires, real estate is still the best investment you can make. If you're considering buying or selling a home in the area, give me a call at (805) 886-9378 or email me at Cristal@montecito-estate.com.