SEE WHY 4 MILLIONAIRES AGREE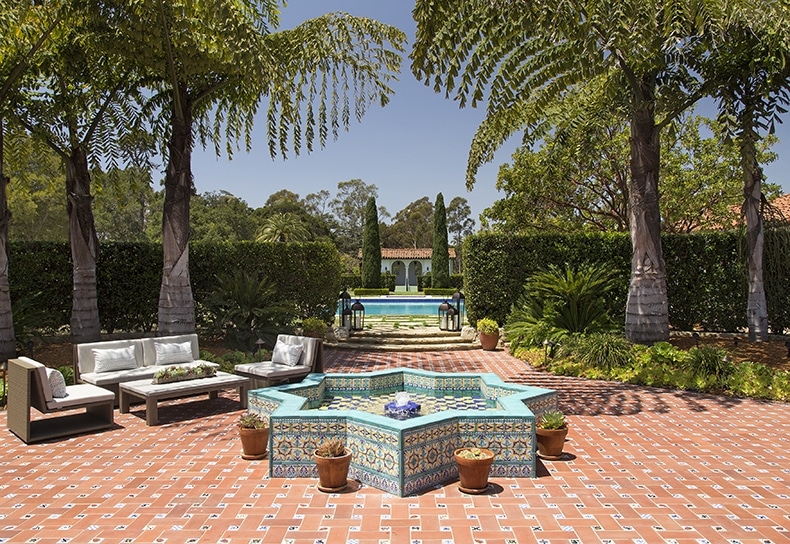 Over the last two centuries, about 90% of the world's millionaires have created their wealth through real estate investing. That statistic was first cited by Billionaire Andrew Carnegie.
READ: 6 Ways to Build Wealth Without Touching the Stock Market
But is that lesson still true in today's crazy financial climate? I had an inkling that it is, but decided to find out from the experts. So, I researched the topic and found that all the experts I found who spoke on the topic answered that question with a resounding "Yes!" And they recommend that the average investor start building their portfolio at an early age. Hear that, Millennials and Gen Xers? As with any and all forms of investing, it's best to get started early so you can put time on your side and your investment will grow with you.
No matter what age you are, a good way to begin is to buy your primary residence. Your future might include investing in one of my listings, such as the exquisite Montecito Hacienda Style Estate pictured in this blog, or one of the other exclusive listings in my portfolio of fine homes in Santa Barbara.
For those who have already purchased their first (or second) home, many of my listings would make great high-end rentals.
Here are just some of the reasons and benefits of investing in real estate:
Build equity for the future
Generate Passive Income
Provide cash flow for retirement
Positive impact for the community
Portfolio diversification
Hedge against inflation
Tax benefits
Generate wealth
Stable investment with ongoing income
Provides leverage
Outpaces the return of classic investing
Provide a home for others
Help the local economy
Helps mitigate risk
Potential for a high rate of return
Still not convinced? Listen to these 4 United States millionaires who know about real estate investing because that's how they built their wealth. All are Advisors in The Oracles, a mastermind group of the world's leading entrepreneurs who share their success strategies to help others grow their businesses and build better lives.
Barbara Corcoran
Founder of The Corcoran Group, podcast host of "Business Unusual," judge on "Shark Tank"

"Buying real estate has made me rich — mostly through necessity, not by design. I bought my first itty-bitty studio after scraping together a few bucks because I needed to live somewhere anyway. A few years later, the studio doubled in value, giving me enough cash to plunk down 50% on a one-bedroom apartment. That soon rolled into a two-bedroom, then a three-bedroom, and finally landed me in my 10-room penthouse on Fifth Avenue in New York City. Buying that tiny studio was the most important decision I made because it got me in the game."

Bethenny Frankel
Entrepreneur, philanthropist, founder of Skinnygirl and BStrong. Follow her on Instagram

"Investing in real estate is a great idea if you are in it for the long haul, not a quick return. Your best bet is investing in residential properties that produce rental income year-round. Just make sure you understand all of the associated legal fees and are prepared for unexpected costs."

Grant Cardone
Sales expert, New York Times best-selling author. Follow him on Facebook, Instagram, and YouTube

"Real estate is real, and it's always a good idea to put your money in real assets. But let me be clear: That doesn't mean that all real estate is a good idea. I only buy certain types of properties, generally multifamily ones in upscale locations that provide consistent cash flow and great potential for future appreciation. I stay away from low-income areas and single-family homes. But even those assets are probably a better place to store your money than letting cash depreciate while sitting in the bank!"

Marcello Arrambide
Founder of Day Trading Academy. Follow him on LinkedIn

"Many businesses come and go, but there's one thing we'll always need: land. There's an inherent demand for real estate, whether the land produces a product like coffee or is home to an apartment or retail space; so, it will always be a good investment. No matter what kind of business you run, you need land.

Investing in real estate allows you to protect yourself and your wealth. While the real estate market has gone up and down, it has never declined over time. Compare that to when Wall Street collapsed or currencies that aren't backed by anything tangible. Over time, you will always get value from real estate that produces income — like a coffee farm, for example. Even better if you choose a property with inherent value, such as a location in Times Square."
As you can see from financial expert millionaires, real estate is still the best investment you can make. If you're considering buying or selling a home in the area, give me a call at (805) 886-9378 or email me at Cristal@montecito-estate.com.