5 SANTA BARBARA OUTDOOR TRENDS U.S. HOMEOWNERS ARE EMBRACING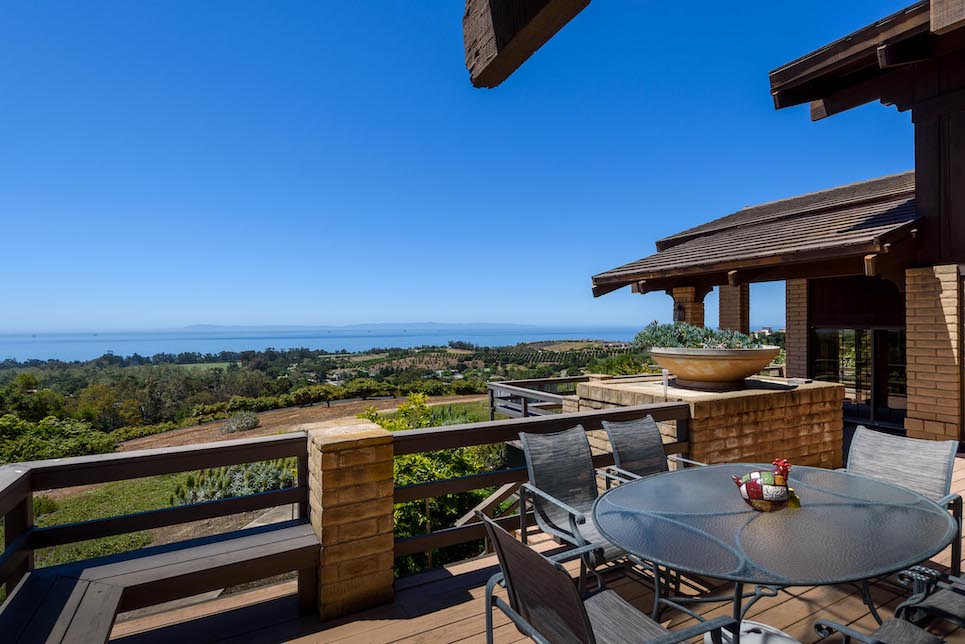 Outdoor living spaces for luxury homes across the country are becoming bigger, more elaborate and more central to the particular home, just like the backyards here in sunny Santa Barbara. And that trend is only just beginning. In fact, the popularity of outdoor living spaces is expected to continue to grow in 2021, not only in light of COVID-19, but also as many of us pursue more sustainable lifestyles and seek to achieve greater health, both mentally and physically, from home.
We who are lucky enough to call Santa Barbara home have always embraced the indoor/outdoor lifestyle. Why wouldn't we? Our perfect year-round Mediterranean weather allows nearly 300 sunny days per year compared to the national average of just over 200. Santa Barbara also averages zero inches of snow per year, whereas the U.S. average is 26 inches.
READ: 20 Things to Love About Santa Barbara
Today, homeowners across the country are looking for ways to extend their outdoor spaces. The current growth in outdoor living spaces for luxury homes is all part of a cultural shift away from formal living spaces.
In the last few years, you've probably heard phrases related to sustainability and design floating around. At its core, sustainable design seeks to reduce negative impacts on the environment and build things to last a lifetime. And no space is a more important place to reduce your carbon footprint than your own beloved home. That's why more and more people are starting to audit their personal impact on the environment and how they can make more eco-conscious decisions at home.
Even the size of outdoor spaces is growing these days. The average size of luxury home decks grew across all regions of the country in recent years according to a 1,300-builder survey by Home Innovation Research Labs, an independent subsidiary of the National Association of Home Builders. Chilly nights on the deck are offset by fire pits, heated floors and other outdoor amenities, such as swimming pools, massage areas, putting greens, fire features and more: all things Santa Barbara luxury homes have been enjoying for many years now.
READ: 7 Tips for Creating Your Own Safe Haven
Here are the top 5 trends in creating a fantastic and functional outdoor space retreat:
Trend #1: Wider, Larger Decks
The latest trend in decking is the increase in square footage. Gone are the days when homeowners were okay with a 200 square-foot deck where they can put patio furniture and a grill. Now, deck designs usually rival the indoor square footage of the home. In fact, there are some that include multiple levels to provide different functions. There are decks that have walls to provide privacy, pergolas, built-in pieces for additional seating and storage, and planters to define and beautify the deck spaces. The return on investment for a mid-size deck is close to 90%, according to Remodeling magazine.
READ: Santa Barbara: Oasis of Arts and Culture
Trend # 2: Fully Functional Outdoor Kitchens
Among those planning outdoor living spaces, 60% plan to upgrade existing areas for more functionality and better aesthetics. Outdoor kitchens, not surprisingly, were the top project, with 76% of those surveyed planning them. Next were patios and decks at 54%. Screened porches and three-season rooms rounded out the top three for 31% of respondents.
Trend #3: Adding Water Features
Water features are another huge trend in backyards these days. A fountain can add soothing sounds of trickling water, and a hot tub or a Jacuzzi can complete the relaxing atmosphere of your deck and add to the illusion of having the perfect getaway destination right at your home.
Trend #4: Privacy
Privacy is an increasing priority among today's homeowners. With the pandemic driving residents outside to exercise, meditate, rest or recuperate, the issue is also important in one's yard. As Santa Barbara homeowners know, we all need places of solitude to retreat to, places where we are free of the gaze of others in order to relax and feel at ease. Privacy helps people manage these boundaries and is also helpful to reduce the social friction we can encounter in life.
READ: The Backyard Shed: Your New Home Office?
Trend #5: Granny Flats
Backyard cottages are trending, especially in Santa Barbara back in 2017 when Senate Bill 1069 passed making additions of so-called "granny flats" easier and less expensive to build. Also known as accessory or accessory dwelling units (ADUs), these outdoor living spaces are showing up across the country wherever local codes allow them to be added to single family home lots. Some are built on site; others are manufactured and trucked in. They are being used to house older relatives back from an assisted living facility, adult children needing a temporary home, tenants for additional income, or just to increase functional space to a suddenly-cramped residence. Their many functions include study areas, spare bedroom suites, work from home offices, gyms or even meditation areas.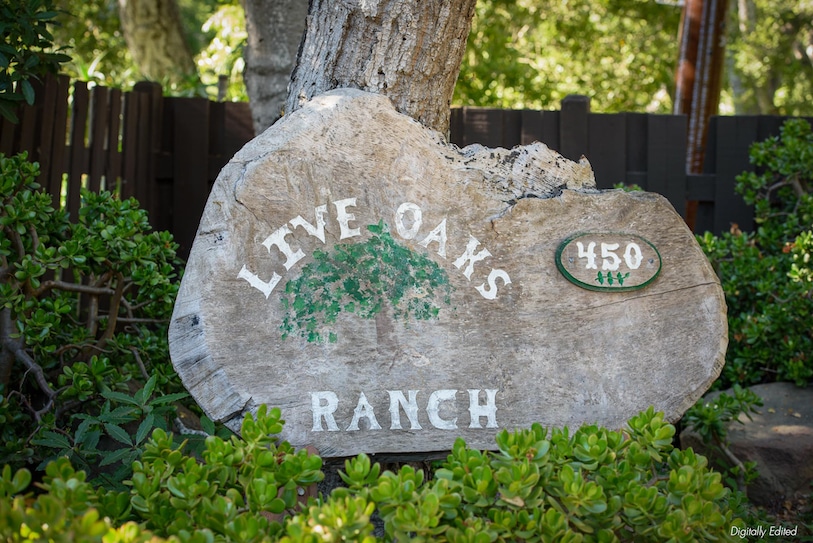 If you're considering moving to a new luxury home with an abundance of outdoor living spaces in Montecito, Hope Ranch or any of Santa Barbara's upscale communities, I have plenty of amazing properties to show you. Take my Live Oaks Ranch listing pictured above and at the top of this blog post. This jewel, set in one of Carpinteria's most sought-after areas, rests on more than 21 enchanting acres at the end of Lambert Road. If you want land, then this is the perfect place for you to set up either a restful retreat or a working ranch. There's enough breathtaking outdoor space to do both! Just consider the possibilities.
You'll find many more amazing properties for sale on my comprehensive website. Just call me at (805) 886-9378 or email me at Cristal@montecito-estate.com and I'll be more than happy to arrange a private tour for you. In fact, nothing would make me happier then showing you the remarkable properties available in sunny Santa Barbara, the place where the trend to more outdoor spaces in luxury homes all began.