California's Hard to Find Hidden Treasure is Well Worth the Effort
Ojai is known for its nature-centric vibe mixed with a thriving culture and art scene. Perhaps the best place to experience the essence of this unique place is by exploring Ojai's Taft Gardens & Nature Preserve.
---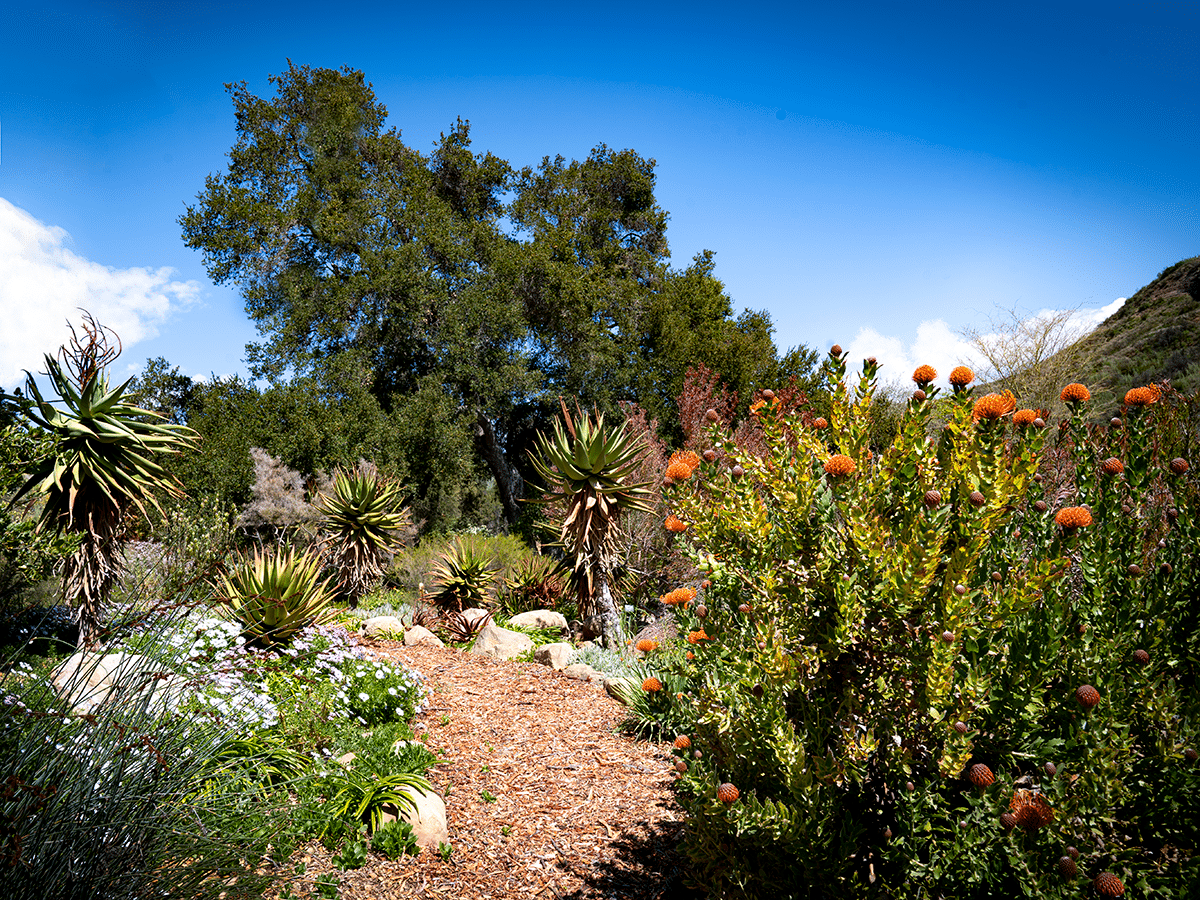 Image courtesy of Taft Gardens & Nature Preserve
---
Just finding this place is an adventure. The entrance is not listed on Google maps or anywhere else on the internet. The only directions are sent via email after you make the necessary reservations at least a day in advance. But the secrecy surrounding the location of this shady garden of South African, Australian and California native plants only makes a visit there all the more enticing.
The nonprofit Conservation Endowment Fund owns and operates the Taft Gardens, which is open to the public only a few hours a day on Tuesdays through Saturdays. Its mission is to preserve endangered resources, educate the public about our environmental heritage, and explore the relationship of humans to their environment, especially when it comes to the land in Santa Ana Canyon.
---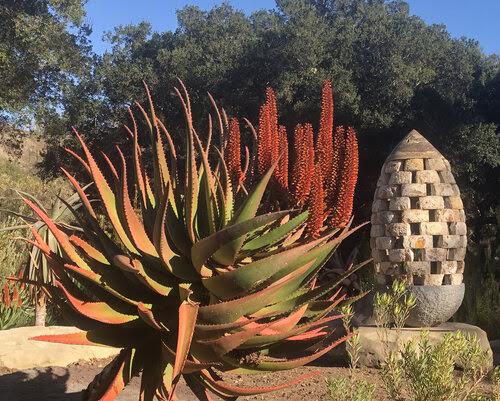 Image courtesy of Taft Gardens & Nature Preserve
---
The History
The Taft Gardens and Nature Preserve was founded by businessman John Taft. In 1981, he purchased 265 acres in the Topa Topa Mountains as a kind of experiment to see land and the world with new and different eyes.
Then, in 1985, the Wheeler Fire ravaged the area. But that didn't stop Taft from completing his vision. On a trip to South Africa, he returned with quantities of seed, and enlisted the aid of landscape architect and South African plant expert Lawrence Nicklin to help bring his idea to life. Next, he coaxed world-renowned horticulturalist Jo O'Connell to relocate to Ojai, a better place to establish his goal of adding an Australian Garden component. And today, his vision is alive and well.
---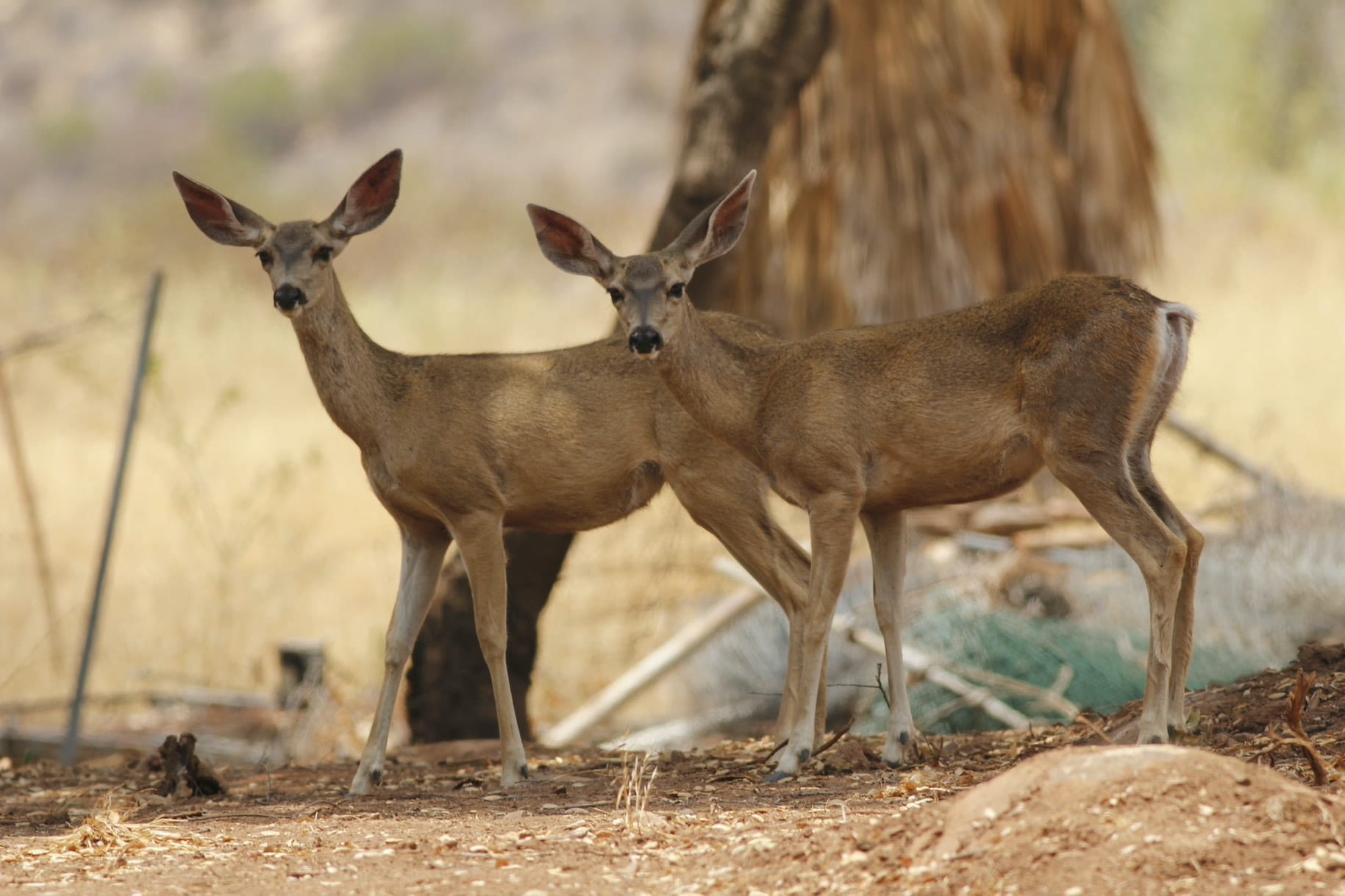 Image courtesy of Taft Gardens & Nature Preserve
---
The Gardens
Featuring 15 acres of curated gardens, this is the place visitors can meander along well-maintained paths and learn about the majesty of nature and its complexities. Hand-painted botanical tiles mark the path of docent guided tours through the garden, with its sculptures and curated art pieces inspiring each visitor to explore the connection between themselves and their environment.
Something is sweetly innocent about this secret garden. The lack of traffic noise allows visitors to focus on listening to the birdsong that brings the otherworldly trees, native oaks, bulbs, grasses, succulents, and shrubs to life. The best time to visit is in the spring when many of the plants are in bloom and the place is dripping in vibrant color. A visit any time of the year is inspiring, however, especially in the heat of the summer when it's hard to believe anything green can still be alive in the dry hills.
Art in Nature
The Taft Gardens purposely adds art pieces throughout the garden for a reason. And the reason is simple yet powerful: art illuminates the vision of growth and understanding of ourselves and others through beauty in the natural world. That belief is at the heart of the Taft.
---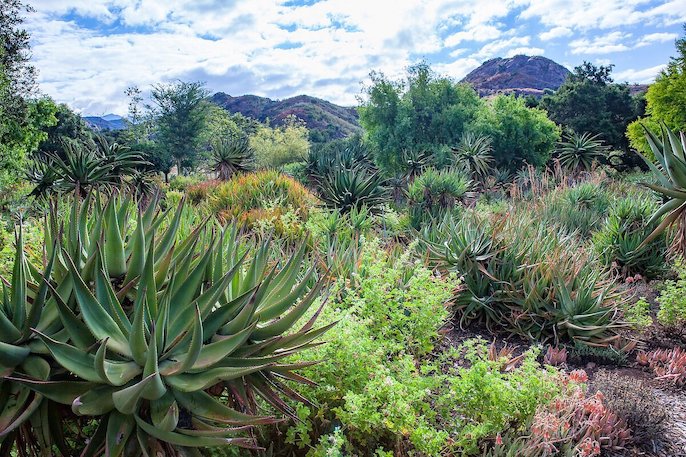 Image courtesy of Taft Gardens & Nature Preserve
---
Nature Immersion
To really capture the essence of this place, it is recommended that visitors take the guided tour. If you're lucky, certified Association of Nature & Forest Therapy Guide (ANFT) Elena Rios will bring to life the ancient human practice of connecting to nature reflected in indigenous knowledge all over the world. But any of the docents are knowledgeable and passionate about this very unique place.
The Nature Preserve/Native California Open Space Restoration
The Nature Preserve consists of almost 200 acres of California open land surrounding the cultivated gardens. That open land borders the Los Padres National Forest and provides safe passage for wildlife including California condors, bald eagles, peregrine falcons, tule elk, bighorn sheep, Mule deer, black bear, wild boar, Pronghorn Antelope and Tule Elk as well as more than 30 species of endangered plants. The Conservation Endowment Fund's Wildlife Conservation Easement with the Humane Society's Wildlife Land Trust protects this land and prohibits agricultural uses that would pollute the watershed.
---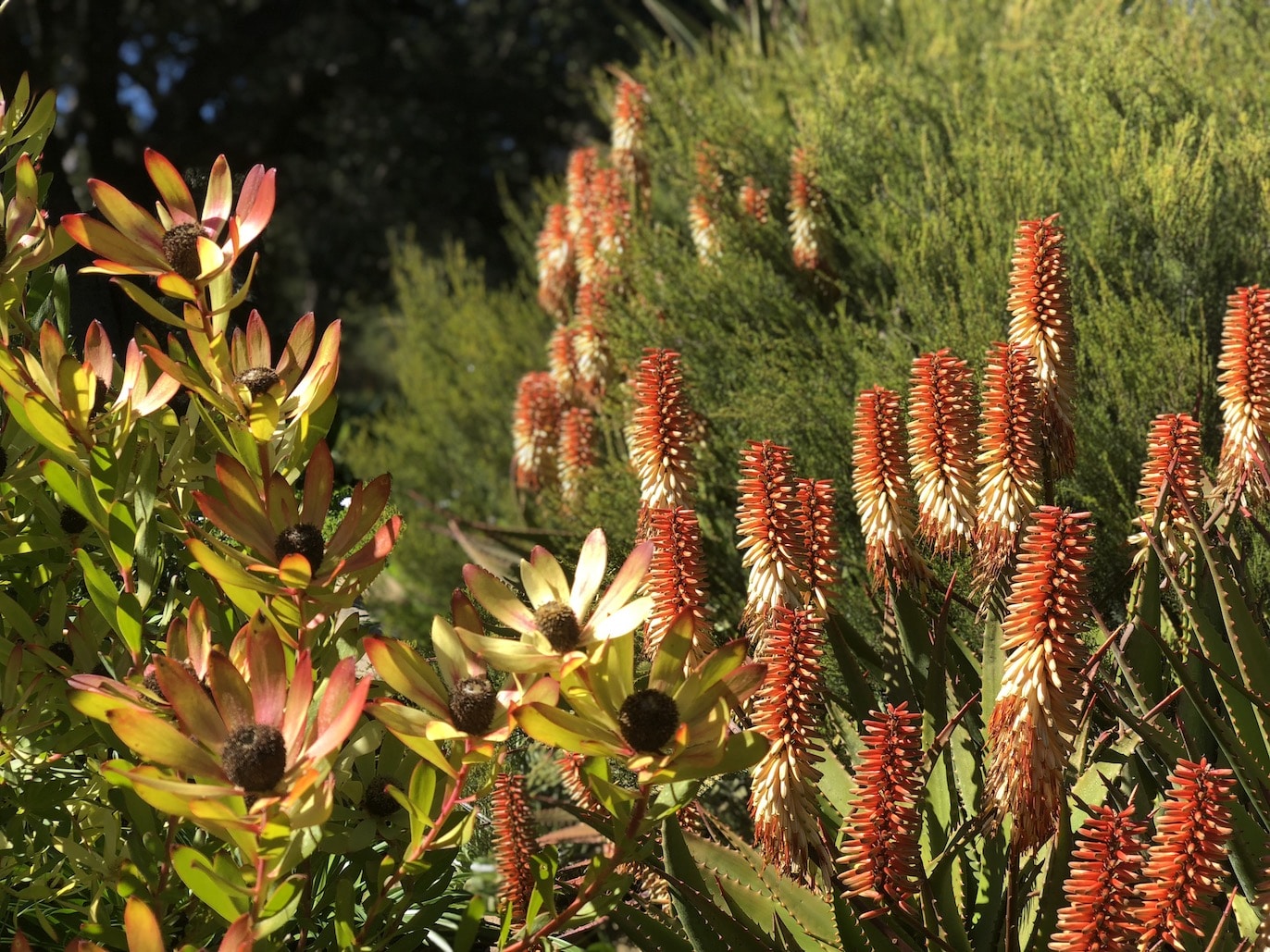 Image courtesy of Taft Gardens & Nature Preserve
---
Artist Residency Program
Artists can apply for Taft's eight-month Artist Residency program. With full studio and garden access throughout, these chosen few can take time in thoughtful reflection with the purpose of perfecting their work.
Healing Garden
In partnership with Valor Healing Farms, Taft Gardens also has a healing garden created especially for the military community. Here, veterans, active duty, caregivers, families and first responders can experience the healing power of nature through farming internships, therapeutic horticulture, sustainable gardening, and animal-assisted therapy. The ultimate vision of this program is to build community gardens in other places where military and veterans can live and enjoy healthy food option while taking part in wellness and therapeutic experiences.
Now you know that when exploring Ojai gardens, the Taft Gardens & Nature Preserve should be at the top of your list. It is also available as a venue for a respite, retreat, ceremony, or creative project of any kind.
---
Meanwhile, if you're thinking of moving or buying in Ojai or any of the communities in and around Santa Barbara, I invite you to call me at (805) 886-9378, or send me an email at Cristal@montecito-estate.com for a complimentary consultation.
---