SCIENCE PROVES BLUE SPACE CAN IMPROVE YOUR MENTAL WELLBEING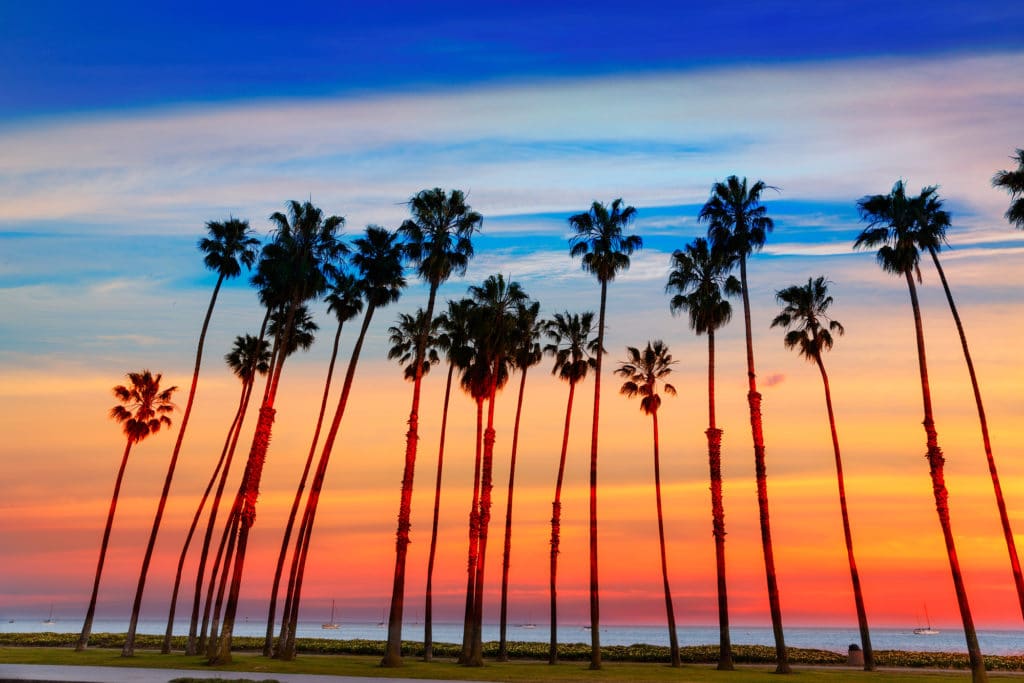 Those of us fortunate enough to live in Montecito ocean view homes or those with an ocean view in Santa Barbara don't take our amazing vistas for granted. In fact, just look up Santa Barbara Sunsets on Instagram and you'll find pages including this one that features more than 1000 of them.
Read: Santa Barbara Living: Testament to Why It's a Top 100 City
Living in such a spectacular area where ocean views are the norm gives Montecito and Santa Barbara residents first-hand knowledge of the power of blue (and vibrant pink, yellow, purple and orange) sunsets. Now we have scientific proof that residential exposure to visible blue space, not green space, is associated with lower psychological distress. According to a new study by Michigan State University, an ocean view can have a significant impact on your mental health.
Blue is Good for You
The study revealed that living in a location where you have the chance to see a lot of blue spaces, like a body of water, leads to lower levels of psychological distress. To come to that conclusion, researchers mapped the city of Wellington, New Zealand; cross-checking people who could see the water against data from the country's health databases. Even after they took account of things like age, wealth, and other neighborhood factors, sea views still seemed to significantly improve mental well-being. The research also found that a view over "green space" like forests, parks, or playing fields did not have the same calming effect.
Read: Can the color of your room affect your mood?
According to one of the study's authors, Amber Pearson, the mental health benefits can be felt immediately when looking at blue spaces. One of the main theories put forward for the calming effect of sea and ocean views is that the brain finds it much easier to "efficiently process natural backdrops". Pearson said: "[That] reduces sensory stimuli and promotes mental relaxation. Surely mental relaxation is part of the purpose of travel and holidays."
Santa Barbara Ocean View Estates
Santa Barbara is not just a special "place" with plenty of blue space and ocean view homes, it is also a special "feeling" inspired by its combination of rich history, natural beauty, perfect climate, active lifestyle, and outstanding homes and architecture.
Many who live here would agree with me that Santa Barbara is a way of life. That's because we celebrate life every day in our neighborhoods and neighboring communities, including Montecito, Hope Ranch, Summerland, and Carpinteria. Many residents have the added health benefits of ocean view homes. Here are four of my listings that offer epic views of healthy blue: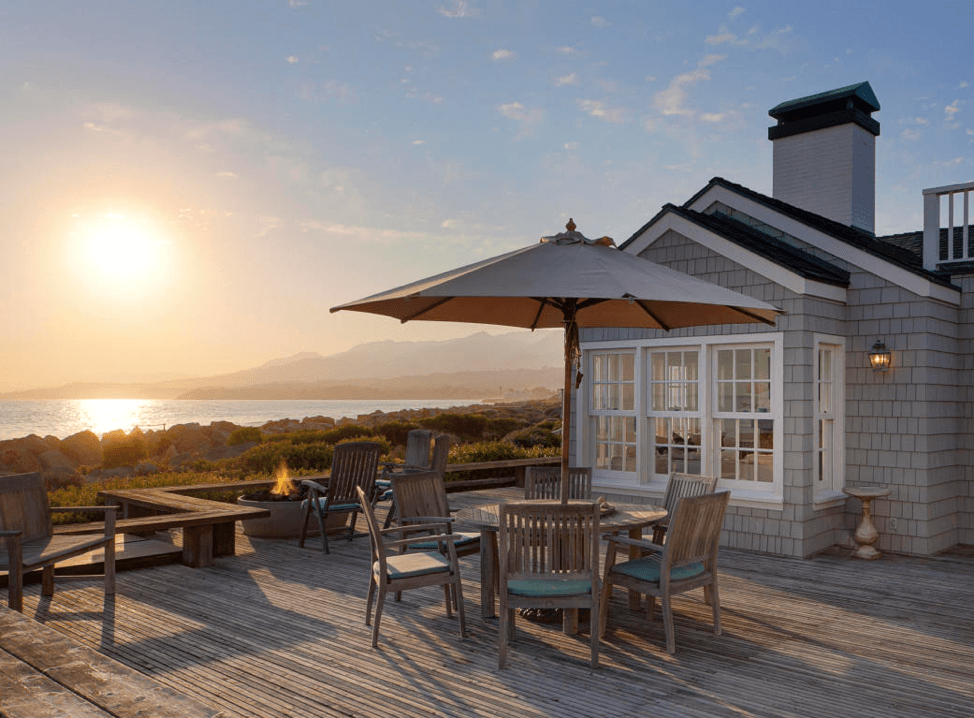 Cape Cod-Style Oceanfront Estate
This magnificent Cape Cod-style oceanfront estate faces over 120 ft. of beach frontage. The wondrous home and comfortable, private guest house sit on nearly 1.5 acres in the prestigious gated Sand Point beach colony near Montecito, CA. You'll find stunning views throughout the main residence, which offers 3 bedrooms and 3 full baths plus 2 half-baths. The expansive wraparound deck and on-deck spa overlook the ocean and pristine beach, while a refreshing lap pool offers views of the revered Carpinteria Salt Marsh Reserve, and beyond to the mountains. Overall, this spectacular estate is a masterpiece of design & craftsmanship with views that will make your heart sing.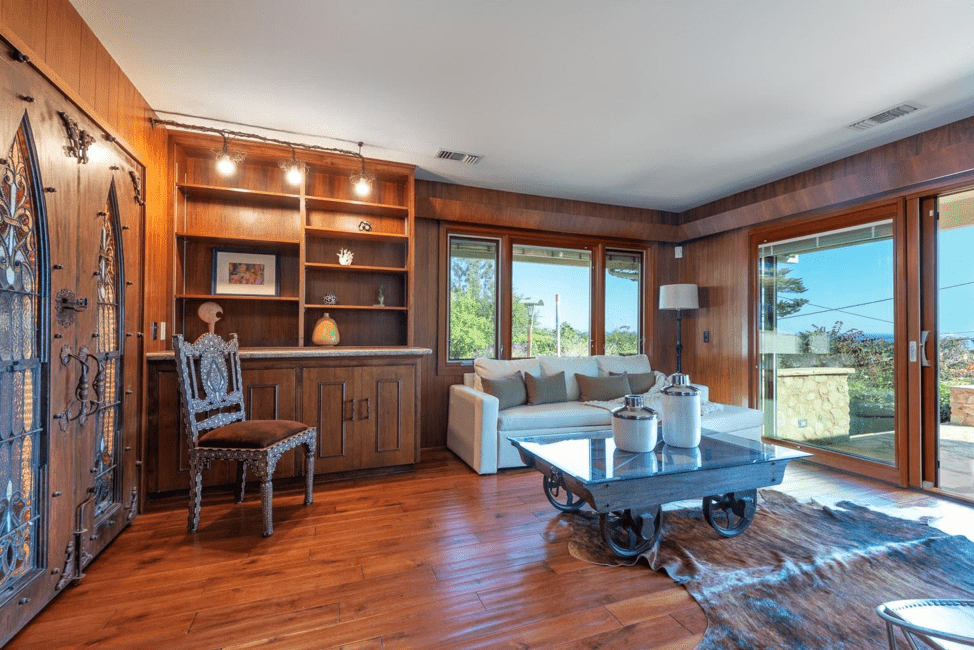 Ocean View Montecito Ranch-Style Home

Located near historic Pepper Hill in Montecito, this traditional single-level ranch-style home has sweeping views of the Santa Barbara coastline, the Channel Islands and beyond. Resting on nearly an acre of extensively landscaped and well-maintained grounds, the home offers a flexible floorplan including spacious living areas, generously-sized bedrooms, and multiple patios that flow to create an ideal indoor-outdoor living experience. The formal dining room features a custom light fixture and a large picture window with ocean views. The bedroom wing's master suite offers a luxurious bathroom and views to the ocean, while a guest bedroom with bath en-suite has garden views.

Spectacular Ocean View Estate
Through the foyer and beyond the gallery hallway of this iconic Modernism, Post-modernism, Neo-classicism, and Art Deco estate, a breathtaking panorama of the Pacific Ocean and Channel Islands can be seen thanks to the living room's wall of windows. Impressive French doors lead from the living room to the elegant formal dining room where the spectacular views continue. The blue ocean views continue in the master suite as well as in the two generously sized guest rooms. An expansive veranda, spanning the home's breadth, is the perfect place for morning coffee, or to watch the sunset while hosting a dinner party with friends.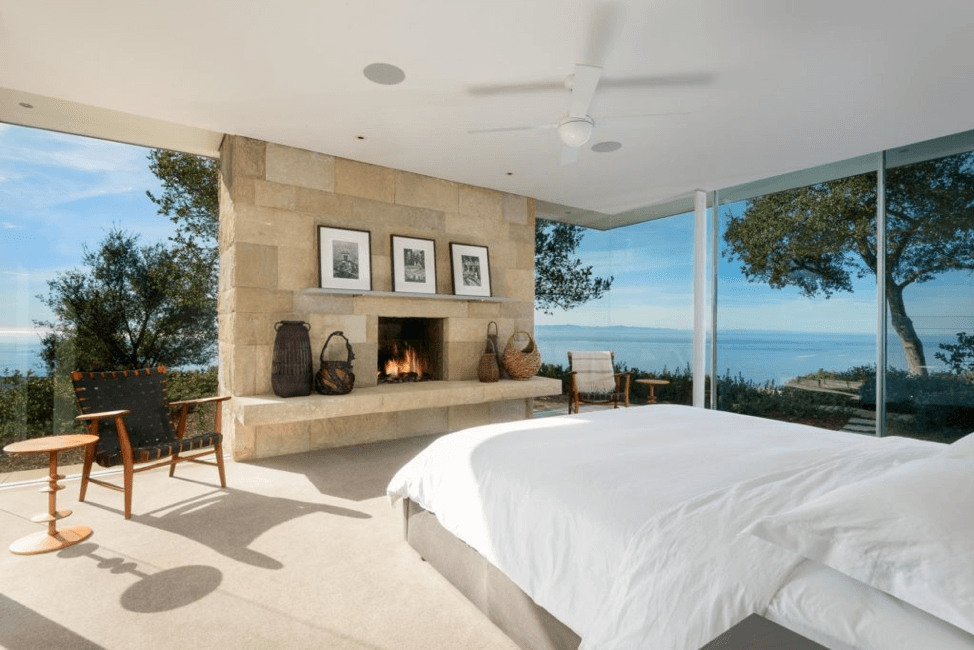 World-Class Toro Canyon Estate
This incomparable 42 +/- -acre Toro Canyon estate offers unparalleled panoramic vistas of the blue ocean, the Channel Islands, and beyond to the horizon. Many refer to this Toro Canyon estate as the most beautiful, and on the most beautiful lot, in all of Santa Barbara County. Resting within their environment rather than upon it, the estate's main residence and secondary structures are set amidst understated landscaping utilizing native plants and majestic mature oaks. Their natural yet strategic placement complements the outstanding views experienced from both their interior and exterior.
According to the study, further research is needed to confirm whether increased visibility of blue space could promote mental well-being and reduce distress in other cities. I invite the researchers to come here and ask residents how if they feel an ocean view is good for your health. If you want to find out for yourself by moving to one of my listed ocean view homes in any of Santa Barbara's upscale communities, please give me a call at +1 (805) 886-9378 or email me at Cristal@montecito-estate.com. We can enjoy the view while we hunt for your new home.