HOW TO KEEP YOUR FAMILY HEALTHY BEFORE, DURING AND AFTER THAT MOVE TO A NEW HOME
Are you considering moving during the pandemic? In a recent blog, I shared my expertise about the Santa Barbara and Montecito housing market in the slowdown of COVID-19. I stated the good news that experts are predicting home prices will hold steady in 2020. While that is certainly good news for homeowners, quarantining at home may have you dreaming about moving. Many of those who are considering making a move in the near future wonder if this is a good time to set up a new home sweet home.
"The risk of infection while moving comes in two broad forms: Close contact with other people ― whether professional movers or friends loyal enough to help out ― and touching contaminated surfaces," said Brian Davis, director of education for Spark Rental.
Of course, these times present unique challenges to moving. That means when moving, you risk coming into contact with contaminated boxes, rental equipment, and other items. Even so, many here in Santa Barbara and Montecito are ready to move right now, and business is booming.
Are Moving Services Available?
Since moving services are considered an essential service, they have remained open during the pandemic. What has changed in the moving sphere might be considered common sense: from frequent hand washing among movers, and no physical contact between them and their clients. Plus, homeowners need to make sure they hire a company that has taken steps to make everyone's move as safe as possible.
Just visit any moving service provider's website to view their COVID-19 policy. You can also contact them directly. In most cases, essential businesses like moving companies are able to set their own practices for operating under the pandemic. These include:
Following federal and local guidelines around social distancing and sanitization
Conducting virtual surveys instead of in-home surveys to provide estimates
Frequently sanitizing trucks and equipment
Practicing social distancing with customers and, as much as possible, among moving teams
Wearing masks and gloves
Keeping trucks stocked with hand sanitizer
To find the best moving services in the area and receive free quotes before you begin, check out this page on Thumbtack. Millions of customers use Thumbtack technology to find and hire small businesses across the country.
7 Steps to Safely Moving in a Pandemic
Being smart when moving during the pandemic requires that you follow all of the standard rules and apply them to your move. Besides social distancing and sanitization, there are 7 steps you should follow during your move to protect yourself and others:
Plan ahead
Don't wait until the last minute to pack. By packing at least 24 hours in advance, you will ensure that there are no living viruses on your boxes by moving day. If you need a technician to come to your new place to set up internet or cable service, schedule that installation ASAP so you can get connected as quickly as possible and avoid delays.


Wear a mask and gloves
Everyone involved in the move should have a proper face mask and gloves on at all times. The new homeowners should also make sure their water is turned on before they begin the process. That will make it easy for everyone to wash their hands frequently. Another good tip: don't pack your cleaning supplies. Carry them separately so they're easily accessible. Even though your movers should come equipped with their own, you can help by providing plenty of opportunities for the crew to wash their hands before, during, and after the move—and to wash your own hands before and after making contact with any surfaces.


New boxes only
Studies show that the coronavirus lives for up to 24 hours on cardboard. That has several implications for anyone moving during the pandemic. First off, buy new boxes that have not been handled before. Experts also recommend you buy everything you need in one trip. Use this packing calculator to get an estimate of what you'll need based on the number of rooms and people in your house. And when in doubt, buy extra.


Pack everything as tightly as possible and clean as you go
Use this packing opportunity to sanitize your belongings, wiping all items down with disinfectant. If you don't have any, it is easy to make with this solution: one tablespoon bleach to one-gallon water. It is also more important than ever to be organized in your packing. Make sure that every item goes into a box, with nothing left loose. You should also seal all boxes with packing tape, rather than leaving gaps in the cardboard flaps. And like you should do with any move, pack things you use every day separately so that you can open those upon arrival.


Communicate often
Communication is key at any time when moving. You don't want to end up with any broken priceless items. But during the age of COVID-19 it is even more important to make sure everyone involved in your move is taking the necessary precautions to make it a safe one.


Unpack carefully
The same procedure you follow when packing also applies after your move. By packing your most urgent and important items in a separate, marked box, you can easily wipe them down to access the things you need while the rest waits in quarantine. Don't unpack your cardboard boxes for at least 24 hours. By waiting, you allow the virus to die on the cardboard surfaces.


Wipe down everything
In addition to wearing masks and washing hands, everyone involved in the move should be regularly wiping down surfaces. You should also wipe down the door handles and other common surfaces in your new home. Familiarize yourself with the CDC's guidelines for properly disinfecting surfaces.
A Sampler of Santa Barbara and Montecito Homes Awaiting New Owners
People who live in and around the American Rivera® are not waiting to move. My portfolio of fine homes listed on my comprehensive website is growing and includes: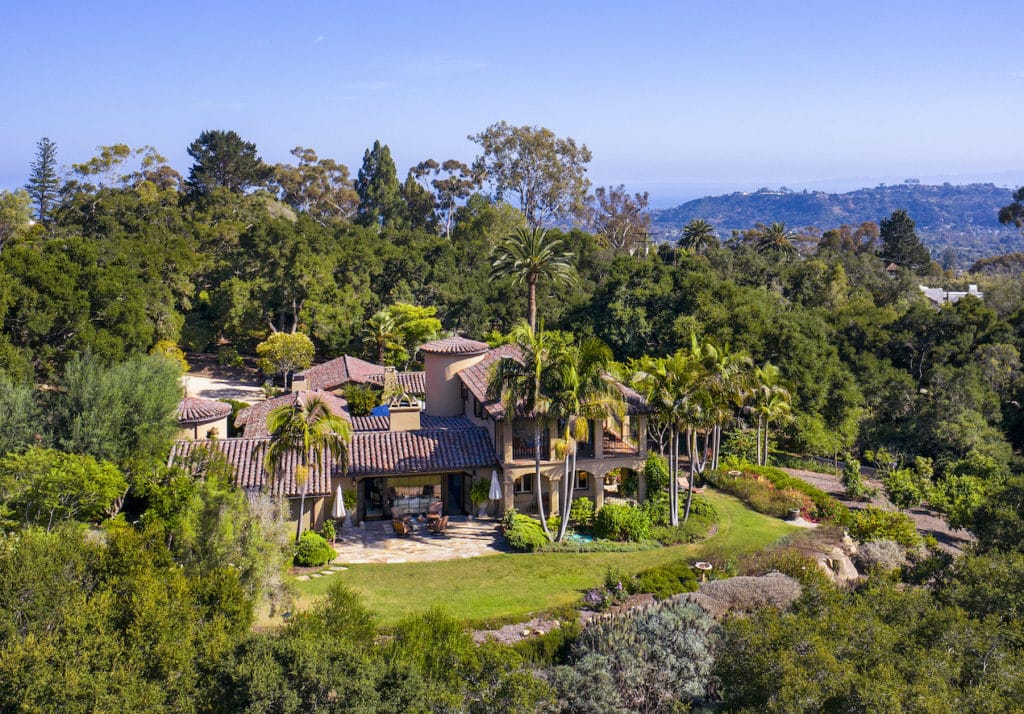 A Spanish Colonial Revival Beauty on the Santa Barbara Riviera featuring one of the red-tiled roofs synonymous with Santa Barbara architecture. Originally built in 1949, the estate has recently undergone a substantial and impeccable upgrade. Set on 2 acres of pure loveliness are walking paths leading to multiple patios, bucolic gardens, and mature trees. Inside, you'll find spectacular mountain and ocean views, a beamed cathedral ceiling in the living room, French doors at every turn, and 5 bedrooms and 5.5 baths.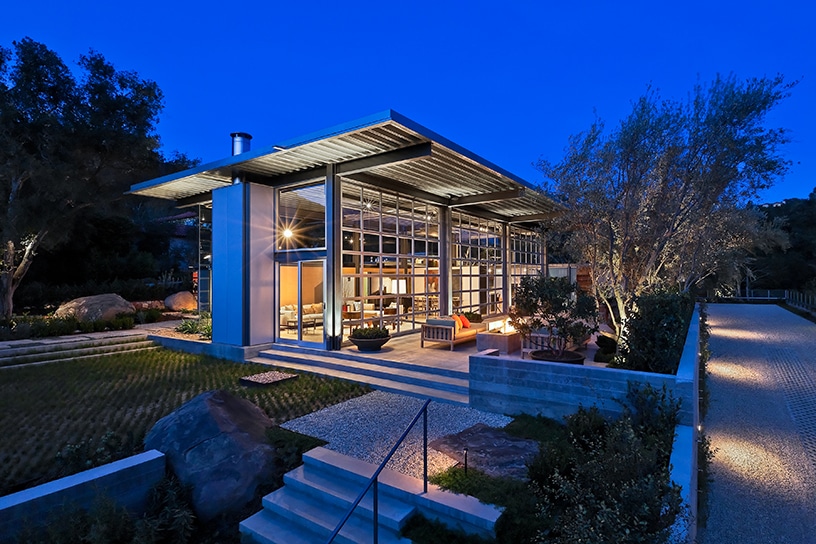 Have you heard about this sustainably constructed, award-winning home: Iconic Modernism by Barton Myers? It comes with an impressive pedigree that includes being appropriately named "one of the most beautiful homes in the world" by Architectural Record.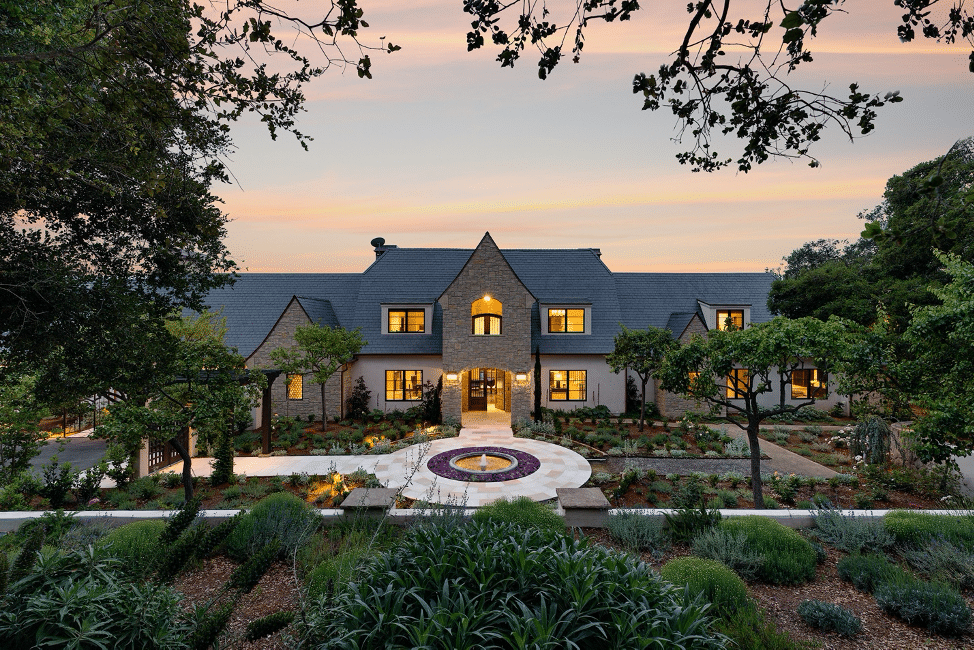 This European-Inspired Montecito Contemporary Estate is exceptionally private and secure. The former residence of celebrated comedian Jonathan Winters and his wife showcases breathtaking ocean, island, and mountain vistas.
---
One silver lining to moving during the pandemic is that social distancing means you'll have more time to devote to organizing your new home. If you're considering moving during COVID-19, there are many additional fine homes for sale besides the three I showcased here. When you're ready to move, just call me at (805) 886-9378 or email me at Cristal@montecito-estate.com. Whether you buy from me or not, please stay safe during your move!
---