YOUR GUIDE TO THE PERFECT PLACE TO BASK IN SANTA BARBARA'S BOTANICAL BEAUTY

Everyone knows about Santa Barbara's beautiful beaches, impressive architecture, and perfect Mediterranean weather, but do you know about Montecito's Lotusland? Since 1993, locals and visitors alike have marveled at this magical 37-acre estate once owned by the late opera singer and socialite, Madame Ganna Walska. Featuring 25 distinct gardens filled with classic favorites and exotic plant collections in an idyllic setting, Lotusland is filled with surprises. Visitors marvel at the unexpected around every corner — from the unique garden designs to the unusual plant species. In fact, Lotusland is considered one of the 10 Best Gardens in the World by the UK's Telegraph.
READ: 5 Iconic Santa Barbara Estates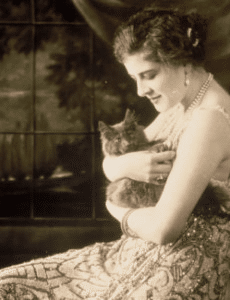 Lotusland became a non-profit botanic garden open to the public after Madame Walska's death. But even today, the larger-than-life former owner's special touch, green thumb, and personal expression can be felt throughout the amazing property. Her penchant for the whimsical and the dramatic are alive here. That's not surprising since she spent 43 years of her life-transforming the property into a "unique horticultural nirvana."
READ: Montecito's 93108 Zip Code: Consistently One of Forbes Richest
One could say that Madame Walska's life was inspired by this Chinese proverb: "Life begins the day you start a garden." Although she did not have any formal training in creating a garden or decorating, each garden in Lotusland seems to seamlessly evolve into the next. This world-renowned botanic garden is open to the public by advance reservation only, with walking tours 1½ to 2 hours long. This interactive map is a great way to explore Lotusland's many gardens and collections throughout the property before you arrive. That way, you can be on the lookout for a huge array of plants including ferns, aloes, lotuses, water lilies, rare cycads, cacti, palms, and more.
Explore Lotusland's 21 Distinct Gardens
Aloe Garden
Here, you'll find more than 160 species of this diverse plant group whose native range stretches from South Africa and Madagascar, to the Arabian Peninsula. Take a look around and you'll notice the shared qualities of aloe, their rosettes of fleshy leaves, both spiny or smooth, attached most often without a stem.
Australian Garden
This garden is filled with large masses of unusual plants, all native to Australia, aptly set within an old eucalyptus grove. Unusual specimens include the dramatic bottle trees, spear lilies, and grass trees.
The Blue Garden
Located in the center of Lotusland, this lovely garden is the place where Madame Waskla used plants with silvery or blue-grey foliage complemented by blue/green glass slag lines and pathways. You'll see blue atlas cedar, towering Chilean wine palms, blue fescue, succulent chalk sticks, Mexican blue palm, Queensland kauri, and more. Two Chilean camphor trees native to China and Japan offer shade.
Bromeliads Garden
Here bromeliads cover the ground between large coast live oaks. Some of these diverse plants grow in soil, some on rocks, and others, such as Spanish moss, grow without any soil by taking water and nutrients from the air. Listen closely to hear the sound of frogs who live in this garden.
The Insectary Garden
This serene place is key to the success of Montecito's Lotusland, holding the distinction of being the first fully organic botanical garden in the U.S. The garden's carefully chosen plantings encourage predator insects that can eat pests. They also attract a healthy array of pollinators including butterflies with a year-round display of flowers and fragrances.
Cacti and Euphorbias Garden
The front of Madame WaIska's house showcases her fascination with desert plants. On the left, you'll see cacti in the form of New World plants from the Americas, while the right features Old World euphorbias, mainly from Africa and Madagascar. The combination makes this space an excellent example of convergent evolution, meaning they fill the same ecological niche in similar climates on opposite sides of the world.
The Cactus Garden
Enjoy more than 300 species of cacti, each grouped by their country of origin. Back in the 1920s, about 40% of this garden was grown from seeds then transported to Santa Barbara, each with meticulous records of their orientation to the sun for replanting. Today, it contains more than 300 species of cacti.
The Cycad Garden
This million-dollar garden is filled with plants that remind some visitors of expensive pieces of jewelry. That's no coincidence since its development coincided with the auction of Madame WaIska's enormous jewelry collection. The Age of Cyads features a group of unique cone-bearing plants common during the time of the dinosaurs. Today, plants from the Jurassic Period are the most threatened group on the planet.
The Dracaena Circle
Before you enter the Dragon Tree Forest, take time to appreciate more than a decade of growth. The distinctive growth pattern typically takes ten to fifteen years to flower. Blood-red sap, often called 'dragon's blood', oozes from the tree when bark is cut or bruised.
The Fern Garden
Where else can you stroll in the shade of towering prehistoric ferns? The bell-like flowers of Angel's Trumpets, combined with the stature of Redwoods and Oaks, is known to give visitors an overall feeling of ancient timelessness.
The Japanese Garden
This amazing space is known for being the most significant and time-consuming accomplishment at Lotusland. Following a style of strolling gardens first constructed in Japan in the 1600's, the Japanese Garden at Lotusland features a central pond with a path; a reflecting pond inhabited by koi, lotuses and water lilies; a waterfall; a grove of Japanese cedar; and three boulder "benches" made from sandstone collected from the 2018 Montecito mudslide.
Orchards
Stop and smell the Lotusland fruit orchards, which contain hundreds of trees divided between deciduous and citrus specimens. The deciduous orchard contains fruit trees including peaches, plums, apples, pears, persimmons, and figs. Orange, lemon, lime, kumquat, grapefruit and guava trees are planted in the citrus orchard.
Parterre
This Italian style garden is complete with Spanish and Moorish elements designed to form a pattern. This area is arranged on an axis, so, as you walk this garden, see if you can identify its long primary axis, two lesser main axes, and two cross axes.
Palmetum
Montecito's Lotusland is home to a collection of about 170 species of majestic palms, including more than 375 mature specimens. While many are scattered around the entire property, the Palmetum features over 60 different types of palms, many of which are not found anywhere else on the property.
Shade Palm Garden
Not only will you find Lotusland's impressive collection of shade palms here, but you'll also pass fantastically shaped rocks. At one point, the rocks were painted as part of a kid's garden. The paint has all but disappeared, but the rocks' presence adds a dramatic backdrop for the slender palms.
Succulent Garden
Succulents are adapted to survive periods of drought by storing large amounts of water in their stems, leaves, or roots. As you walk the succulent garden, see if you can identify where each succulent is storing its water.
The Theatre Garden
Witness this reminder of Ganna's love of theater and strong affinity for Paris. The three tiers of sandstone benches have room for one hundred guests. The stage wings and dressing room are made of African Fern Pine, and the natural 'stage lights' are made of Variegated Japanese Sedge. It's a production in itself!
Topiary Garden
Lotusland's topiaries and garden clock are critically important examples of the spectacular features incorporated into American garden estates during the first half of the 20th century. The centerpiece is a working clock, 25 feet in diameter, that dates from 1955.
Tropical Garden
A surprising number of tropical plants thrive in the mild climate of Santa Barbara due to our high number of frost-free days. As you wind around a rock-lined stream bed, enjoy the lushness of the colossal foliage that surrounds you, and embrace the cooling shade provided by the canopy.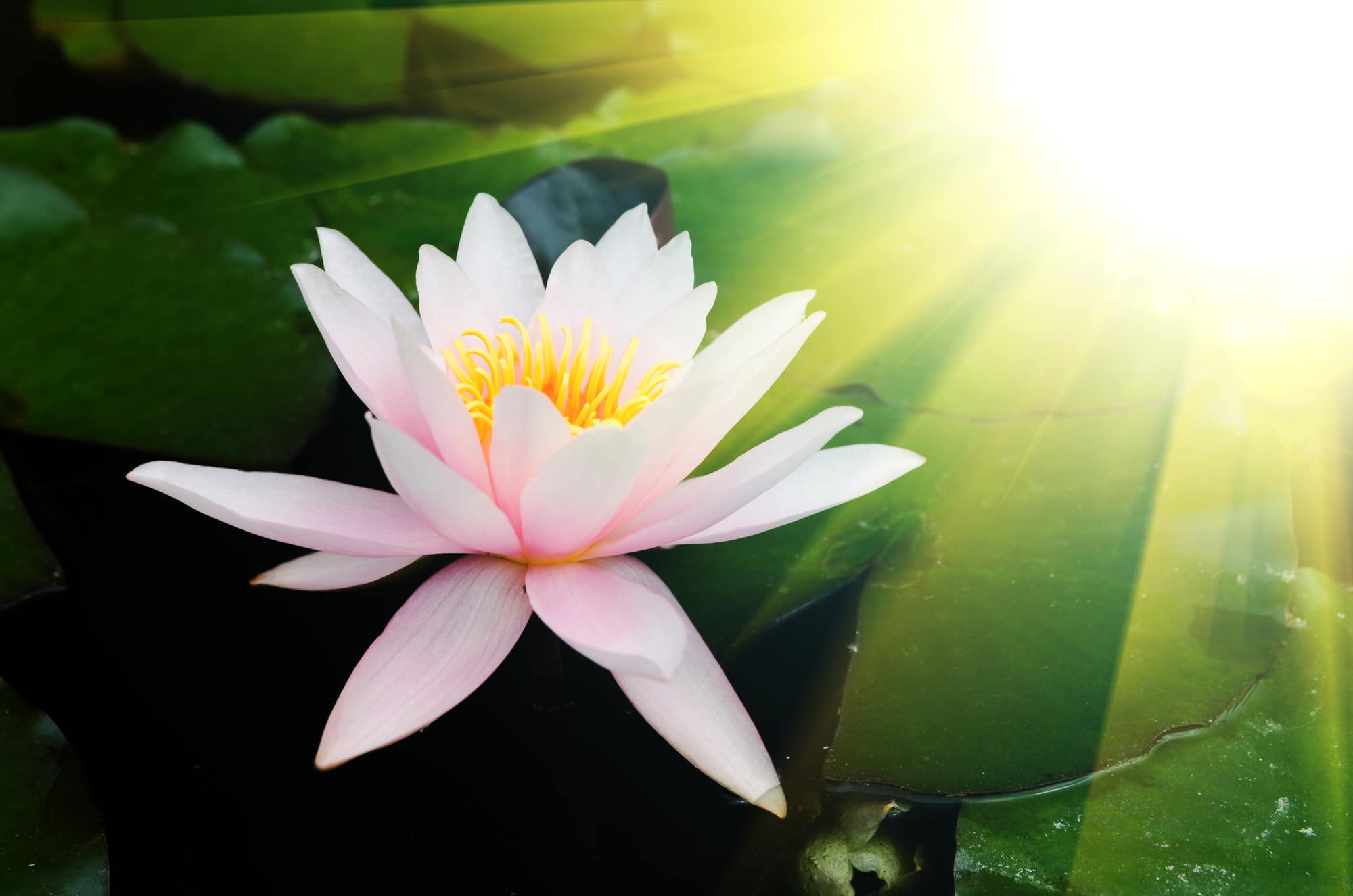 Water Garden
This garden is home to a magnificent display of its namesake flower, the Lotus. In spiritual traditions around the world, the Lotus flower is a symbol of life, renewal, and transcendence.
The Water Stairs and Cypress Allee
Here, a series of fourteen basins (or allée) are lined with cypress trees to create a magical water stairway. The water feeds into a larger pond, surrounded by stately Cypress. Listen to the water flow as you relax in the shade of one of these magnificent trees.
There's also a Spanish-style Visitor Center known as the gathering place for public tours and the home of Lotusland's Garden Shop. It features tile benches, an arbor covered with Australian tea trees, and a lotus motif tile fountain.
READ: Insta-worthy Locations: The Most Instagram-able Spots in Santa Barbara
Become a Member
Members support the garden on an ongoing basis and are vitally important to preserve and enhance this unique horticultural treasure for all to enjoy. In return for monetary donations, members receive a variety of benefits, including free admission for docent-guided or self-guided tours, invitations to a variety of special events and much more.
There is a variety of memberships packages available, starting at $125 for General Membership, and with tiers leading up to the $50,000 Luminary Circle, which includes an exclusive opportunity to host a private event for up to 200 guests.
Tours and Admission
Because Montecito's Lotusland is a public garden operating in a private, residential neighborhood, tour reservations are required, and it is recommended that you book your tour 2-3 weeks in advance. Self-guided tours are at 9:15, 9:30 and 9:45 for morning visits and 1:15, 1:30 and 1:45 for afternoon visits. Reservation times are available Wednesday through Saturday, plus every third Sunday. For reservations call (805) 969-9990.
READ: Around The World Ideas for Santa Barbara Gardens
Children greatly enjoy visiting Lotusland, but they need to be closely monitored for their safety and to protect rare plant species, historic statuary and numerous water features. The Cost: Adults $50; ages 3 to 17, $25; 2 and under, free.
Events
Lotusland is also the home of many events, from Garden Tours and Focus Tours, to exhibition receptions and the annual Guardian Circles of Giving Recognition Event. While membership support is vitally important to preserve and enhance this unique horticultural treasure for all to enjoy, as noted above, some of the membership opportunities include admittance to the gardens as well as the events.
Montecito's Lotusland is just one of the many amazing places we who live in Santa Barbara can enjoy anytime. And there's always something blooming in Lotusland. At any given time, several of my Montecito listings are within walking or brief driving distance from this spectacular oasis. In fact, my listing, Palmyra: A Grand Montecito Estate, just up the road from Lotusland, sold in record time. Don't worry, I can find you another amazing estate in the area.
---
Give me a call at (805) 886-9378 or email me at Cristal@montecito-estate.com and I'll find you your dream home or home away from home, and add your listing to my portfolio of fine homes for sale in the area.
---