INCREASING FEARS OF MAN-MADE AND NATURAL DISASTERS ARE MAKING THIS A GROWTH INDUSTRY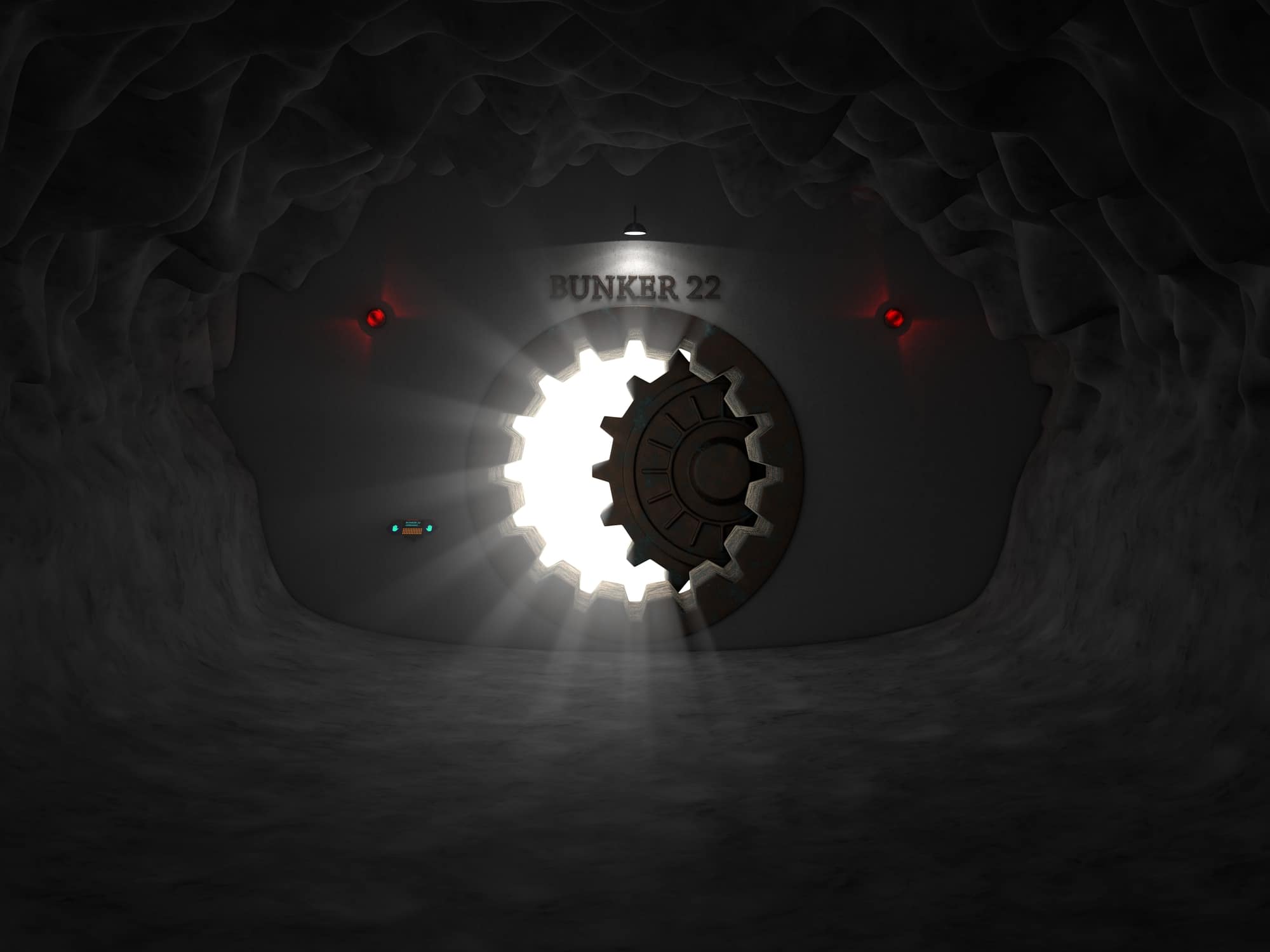 Around the world, affluent folks are paying big bucks to create underground luxury bunkers in preparation for a nuclear disaster, climate catastrophe, or other epic life-threatening events. That makes perfect sense when you consider that the central theme of all catastrophic events has typically been to find shelter underground. The soil and rock of the Earth itself can provide the best shelter for most catastrophes, deep below the surface.
Subterranean Shelter Makes Sense
Bunkers are an excellent choice when it comes to short-term survival of life-threatening events. If properly built, maintained, and supplied they can be fantastic places to ride out one of our Santa Barbara storms, fires, or other natural disasters in relative comfort, knowing you and yours are most likely going to be safe from whatever is happening outside. The greatest thing about bunkers is that once they are built and stocked, they are relatively easy to maintain with basic services. The more advanced systems require more regular maintenance, however, to ensure the bunker performs as required when needed.
Bunkers are hidden places to safely ensconce your family when the SHTF. That is why many of the world's elite, including hedge fund managers, sports stars, and tech executives (including Bill Gates, who is rumored to have luxury bunkers at all his properties) have chosen to design their own secret shelters to house their families and staff. And you can too.
Not Your Grampa's Bomb Shelter
The threat of global annihilation may not feel as present today as it did during the Cold War, but vintage bomb shelters could not be more different from their 21st-century counterparts. Today, Montecito homeowners can choose from a number of companies around the world to build their shelter. That's because there's a growing demand for structures that protect from any risk -- whether it's a global pandemic, an asteroid, or World War III -- while also delivering luxurious amenities.
"Your father's or grandfather's bunker was not very comfortable," says Robert Vicino, a real estate entrepreneur and CEO of Vivos, a company based right here in California that he founded to build and manage luxury bunkers around the world. "They were gray. They were metal, like a ship or something military. And the truth is, mankind cannot survive long-term in such a Spartan, bleak environment."
As more luxury homeowners – here in beautiful Montecito and Santa Barbara as well as elsewhere -- become aware of the availability of these luxury shelters, they're considering building a well-appointed shelter for their home. Think lavish living spaces that are beyond comfortable.
Long gone are the days when bomb shelters, aka fallout shelters, were considered a relic of the Cold War and built to withstand war. In years past, air raid drills in schools and cities around the U.S. were commonplace. They were so commonplace back then in the 1950s and early 1960s that the Department of Defense created a handbook showing how to build fallout shelters in your backyard or your basement.
Luxury Bunkers vs. "Bomb Shelters"
Today's luxury bunkers are, indeed, a world beyond those former models, and are much more versatile as well.
"They don't just have to be for an apocalyptic situation," says Ron Hubbard, founder, and CEO of Atlas Survival Shelters, which offers about a dozen types of shelters. "Here in California, with all the wildfires we have, that's actually our No. 1 concern right now."
Hubbard's shelters are deep underground, fully self-contained complexes designed to survive or substantially mitigate virtually any catastrophe or threat scenario, including natural or man-made disasters. He says demand for his units comes in waves. Hence, his California factory always has up to 20 bunkers ready to ship. Sometimes, however, even that number of shelters is not enough to supply the growing demand.
Basic Bunkers
Today, Santa Barbara and Montecito homeowners can have their own luxury shelter built. There are many companies out there to help. Some even offer ready-made shelters (like Atlas Survival Shelters) offering sizes ranging from the affordable BombNado to the Billionaire class, poured-in-place-concrete-hardened bunkers that cost into the millions.
BombNado, one of Atlas's most popular models, sells for a relatively modest $19,000. What you'll get at that price is an 8-by-8-foot basic bunker with a bed, toilet, and air filter.
Featuring the NBC (Nuclear, Biological, Chemical) Air Filtration System, the basic BombNado offers homeowners hundreds of cubic feet of storage beneath the laminated oak flooring. Built with sturdy steel and advanced engineering, this shelter is strong enough to park a car atop its hatch.
Designer Noah's Arcs
The company also offers higher-end luxury bunkers. Some come with pools, hot tubs, surveillance systems and even shooting ranges.
Multi-use billionaire class models can cost into the millions but serve several functions. One Calabasas family had the WineNado installed. It seconds as a wine cellar. The WineNado model installs underneath your kitchen island, with its entrance hidden by a pre-concrete slab. Besides being used as a wine cellar, these units can be utilized in any way the homeowner likes: a gun room, a guest bedroom, an office, an extra storage room, a hobby room, or a hidden vault to protect valuables. Check out this video of a luxury bomb shelter built under a home.
"The fact that the shelter is hidden underneath the kitchen counter will bring jaw-dropping wows from your friends when you show them the hidden entrance to your new favorite room," Hubbard explains. "Most people, when they think of a bomb shelter, think of something cold and wet and downtrodden. I am changing that persona of a bomb shelter."
Hubbard actually promotes these multiuse units as much more than just a means of survival. He refers to his luxury bunkers as a vanity purchase. Some shelters push the limits, like this 16,000 square foot Underground House. Built in Las Vegas in 1978, this shelter has a dance floor, a putting green, fireplace, wet bar, laundry room, guest house – and, yes, a pool -- all beneath the earth.
Speaking of swimming pools, Hubbard wants homeowners to consider adding a shelter the same way they'd consider adding a pool to their property. While a pool and survival shelter cost about the same, if disaster strikes, only one will keep you and your family safe. Spoiler alert: We're not talking about the pool.
Massive Community Shelters
While some want to bunker down alone, others prefer to ride out the apocalypse in a community setting that offers an experience a bit closer to the real world. That's why developers around the globe are building community shelters: often decommissioned military bunkers and missile silos built by the United States or Soviet governments. They're facilities that would cost hundreds of millions of dollars to build today.
The fortified structures are designed to withstand a nuclear strike and come equipped with power and water purification systems, blast valves, and Nuclear-Biological-Chemical (NBC) air filtration. Most include food supplies for a year or more, and many have hydroponic gardens to supplement the rations. The developers also work to create well-rounded communities with a range of skills necessary for long-term survival: from doctors to teachers.
Vivos: The Ultimate Community Luxury Bunker Creator and Supplier
One such company is Vivos. They offer individual shelters as well as a way to save a network of communities of like-minded people, supporting each other for the best chance of surviving virtually any disaster. The company's luxury shelters are considered to be the strongest, most fortified, blast-proof shelters in the world. Once stocked with food, fuel, hygienic supplies, medications, and survival gear, these luxury bunkers allow community members to easily shelter without returning to the surface for a year or more.

Withstanding Nature's Assault or Armageddon
Whatever the threat, these luxury shelters are built and engineered to withstand or mitigate just about everything from a pole shift to supervolcano eruptions, solar flares, earthquakes, tsunamis, pandemics, asteroid strikes, the anticipated effects of Planet X - Nibiru, and man-made threats including nuclear explosions, a reactor meltdown, biological or chemical disasters, terrorism, and even widespread anarchy.
Each nuclear blast-proof facility is engineered to withstand surface temperatures reaching 1,250° Fahrenheit (for 10 days), a force 10 magnitude earthquake, water submersion for up to 500 hours, or winds of 450 MPH, as well as radiation, biological or chemical attack.
If there's time to travel . . .
Although the closest Vivo community shelter is located in Barstow, CA, Santa Barbara homeowners can choose to buy into that shelter or build their own. Vivos specializes in creating shelters for the ultimate life-assurance, safety and security of families around the globe.
One of those shelters, Vivos xPoint, is near the Black Hills of South Dakota and consists of 575 military bunkers that served as an Army Munitions Depot until 1967.
Presently being converted into a facility that will accommodate about 5,000 people, the interiors of each bunker are outfitted by the owners at a cost of between $25,000 to $200,000 each. The price depends on whether they want a minimalist space or a home with high-end finishes.
The compound itself will be equipped with all the comforts of a small town, including a community theater, classrooms, hydroponic gardens, a medical clinic, a spa, and a gym.
The Vivos "Europa One": A "Modern Day Noah's Ark"
Vivos also offers the ultimate billionaire community luxury bunker, housed in a former Cold War-era munitions storage facility in Germany. The structure, which was carved out of solid bedrock, offers 34 private residences, each starting at 2,500 square feet, with the option to add a second story for a total of 5,000 square feet.
As featured in an article in Forbes Magazine, this amazing five-star luxury bunker is quite elaborate; similar to an underground cruise ship for the elite. The expansive shelter, located in Germany, was originally built by the Soviets during the Cold War. It is just one of several shelter solutions offered to high-net-worth individuals by the Vivos collection, located around the world. To give Santa Barbara and Montecito homeowners some inspiration, here are the details of that bunker: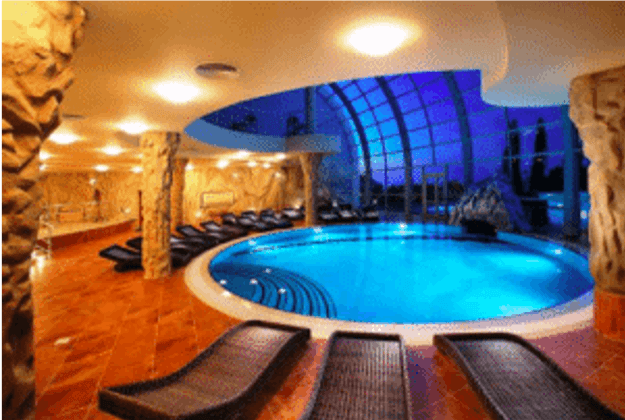 Photo: Forbes
The 76-acre complex was purchased at auction by Vicino. Inside, there's enough room for several families; each receiving their own private 2,500 square feet of floor area with the possibility of two-story improvements, for a total of 5,000 square feet of private living quarters.
The hardened facility is capable of withstanding a substantial close-range nuclear blast, a direct airplane crash, biological and chemical agents, shock waves, earthquakes, tsunami, electromagnetic pulses, and virtually any armed attack.
Featuring more than 227,904 square feet of secured, blast proof living areas, and an additional 43,906 square feet of above-ground office and warehouse buildings, the complex even includes a train servicing depot. Collectively, there are more than 3.1 miles of continuous tunnel chambers, equivalent to 71 Boeing 747 fuselages stretched end to end. All shelter areas are located behind three separate nuclear blast and radiation-proof vehicle entrances, as well as a number of other passages for access by people only.
Each of the three main tunnel entrances includes an outer security door system, followed by a 40-ton hydraulic truck access door with hardened steel rods which expand into the surrounding encasement, and a second set of massive steel doors providing an airtight seal, protecting against chemical, biological and gas intrusion. The underground main traffic corridors are large enough to allow mechanical transportation of heavy equipment to almost any point within the complex.
Bunker or No Bunker?

For your due diligence, The Regional Foundation for Repair offers more info on the topic. Still, the facts are simple: it's up to you to prepare for yourself and your family. Not only is it your responsibility, but it's also your right as a U.S. citizen. In 2006, FEMA released the National Planning Scenarios listing nuclear, biological, and chemical weapons as credible disasters that federal, state, and local municipalities should develop a preparedness plan for. A disaster shelter falls under this classification as a defensive arm against natural and man-made disasters in this government report.

---
Perhaps you want to postpone having one of those luxury bunkers built until you've found your new Montecito estate. If that's your plan, check out the portfolio of exceptional properties you'll find on my website, then give me a call at +1 805.886.9378 or email me at Cristal@montecito-estate.com. I'll find you the perfect Montecito estate – with plenty of room to add your own luxury bunker.
---