World-class Resorts Have Nothing on These Liquid Sanctuaries
Some of the most swoon-worthy bodies of water in the world (in addition to the Pacific Ocean) can be found right here. Luxurious Santa Barbara swimming pools like those pictured throughout this blog post are created with relentless attention to design elements, congruence with the surrounding environment and architecture, and a proper selection of materials, colors, and textures. They're an excellent amenity when it comes time to sell because pools are highly sought after by today's home buyers looking for their own backyard oasis.
Let's dive in and see a sampling of amazing Santa Barbara swimming pools.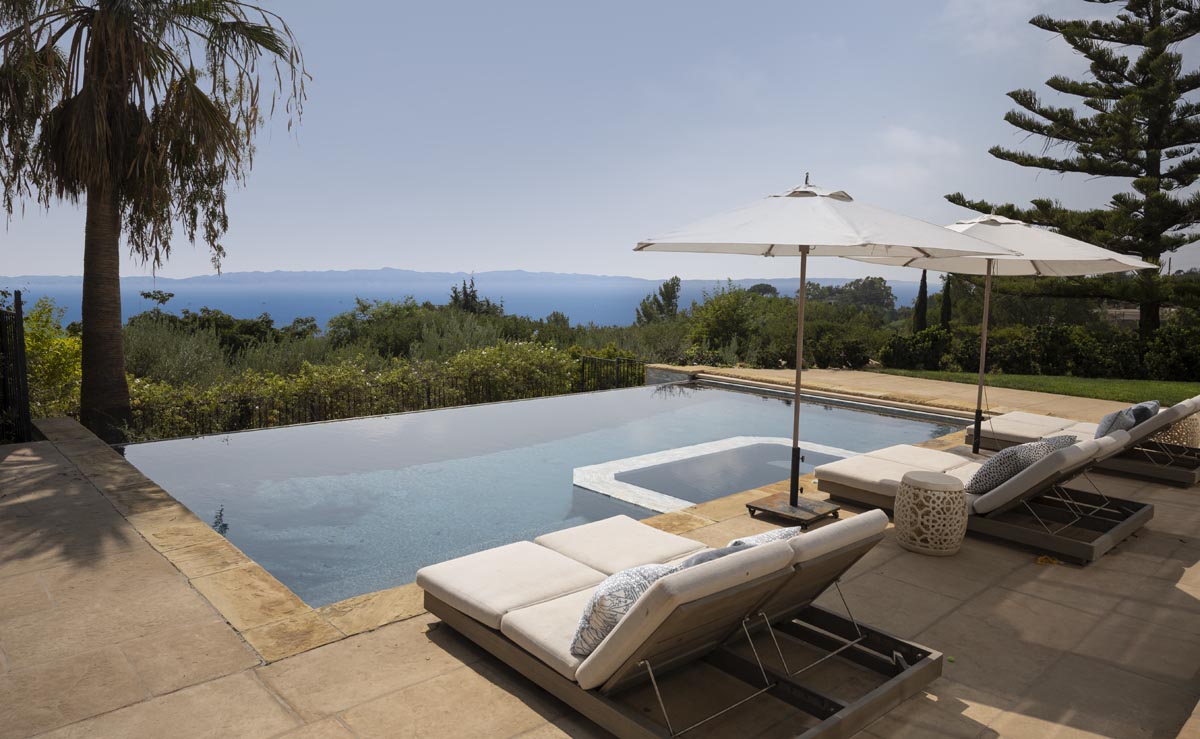 For me, luxurious pools are simple in their design. Complicated pools that are inconsistent with their surroundings or use water in unnatural ways create tension—that uneasy feeling that makes one want to leave rather than relax. The lovely pool oasis above complements the home's timeless Spanish Colonial architecture, reborn through a state-of-the-art renovation by peerless craftspeople to become a stunning exemplar of the Santa Barbara lifestyle. The success of specific details requires nothing less than a comprehensive design where all the senses are stimulated in a balanced and harmonious way. For example, this infinity edge pool showcases the home's phenomenal world-class view of the dazzling Pacific Ocean and beyond. Who wouldn't love to spend an afternoon swimming in this sanctuary by the sea?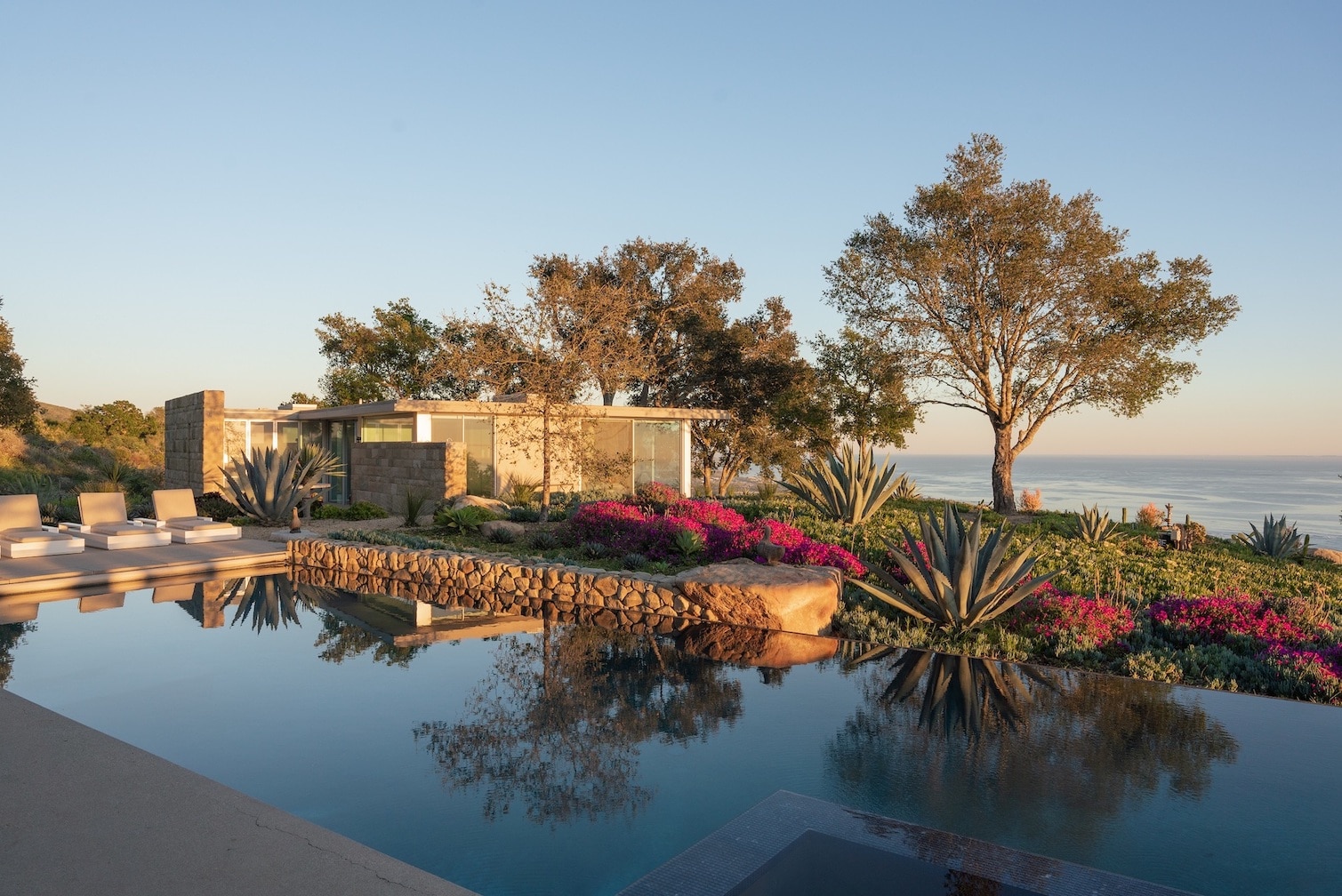 When you think sleek and modern, you think smooth, geometric lines that flow into the design. In architecture, the look is striking yet subtle. And the feeling should extend to the home's backyard and pool, too. Above is a prime example of what a modern pool should look like. As you can see, it's rectangular and streamlined, with a negative edge and glass-like water. Modern pools often have a minimalist landscape with natural stone tiles or travertine pavers to create an elegant look while allowing the pool to stand out. In the case of the property above, the pool oasis includes a handsome and versatile multi-room cabaña with an outdoor kitchen and two bathrooms.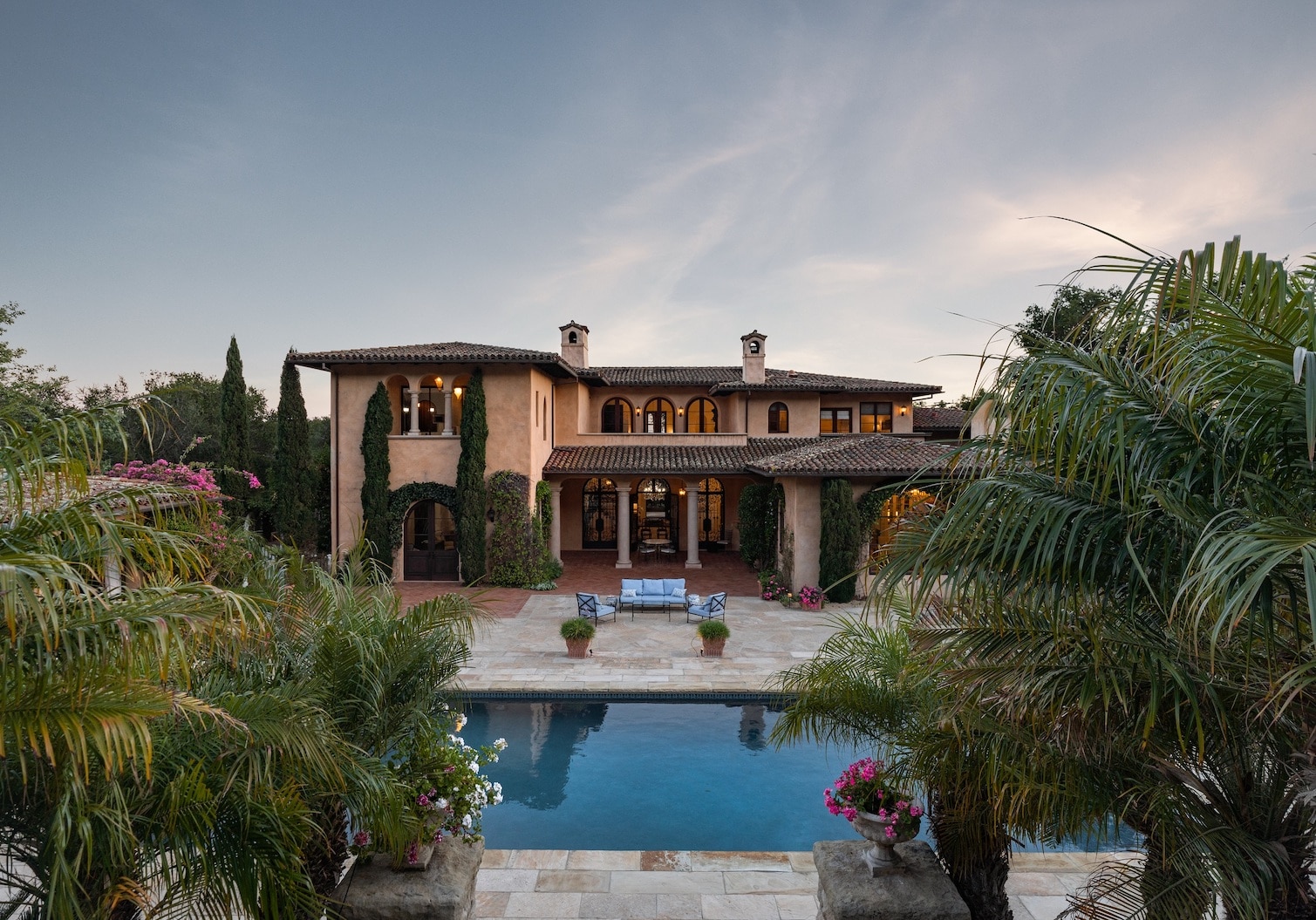 This pool oasis guarantees an infinitely relaxing escape, taking its cue from Italy's celebrated Lake Como waterfront, known for its beautiful swimming pools. Its adjacent landscape truly makes this Santa Barbara swimming pool a private oasis. Even more, the lush tropical plants surrounding this pool set it apart and take R&R to a whole new level of luxe, perfect for retreating from the daytime heat or nighttime chill. This ideal space is perhaps even more beautiful at night when the landscaping and pool are romantically spotlighted beneath the violet sky. Here, homeowners can relax and enjoy their own private sanctuary, bridging outdoor activities and indoor comfort both day and night.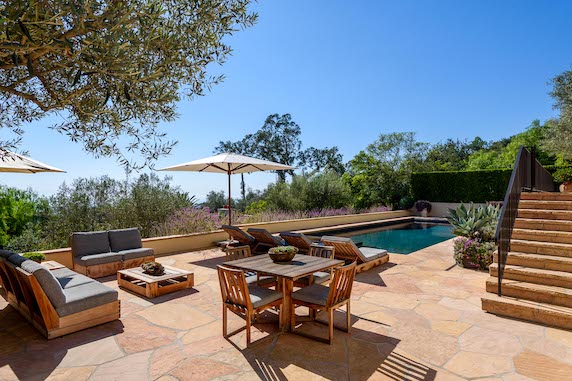 The rectangular lap resort-like pool and in-pool spa above enhance the grounds of a contemporary Montecito estate. Contemporary architecture is considered minimalist, taking a less-is-more position. The look is very popular today, distinguished by its cool hues, updated materials and finishes, and cutting-edge shapes, all on display in this backyard that invites residents to spend time outdoors on the expansive pool terrace.
To pull off the contemporary look and feel, particular attention must be paid to the color scheme of the furniture and décor. And while contemporary-styled pools are great for swimming, parties, and long summer days, they're also a statement piece adding a fresh and different feel to any backyard. It's not hard to imagine the owners of this property spending endless nights under the stars by the outdoor fireplace or days lounging and enjoying our perfect Mediterranean weather.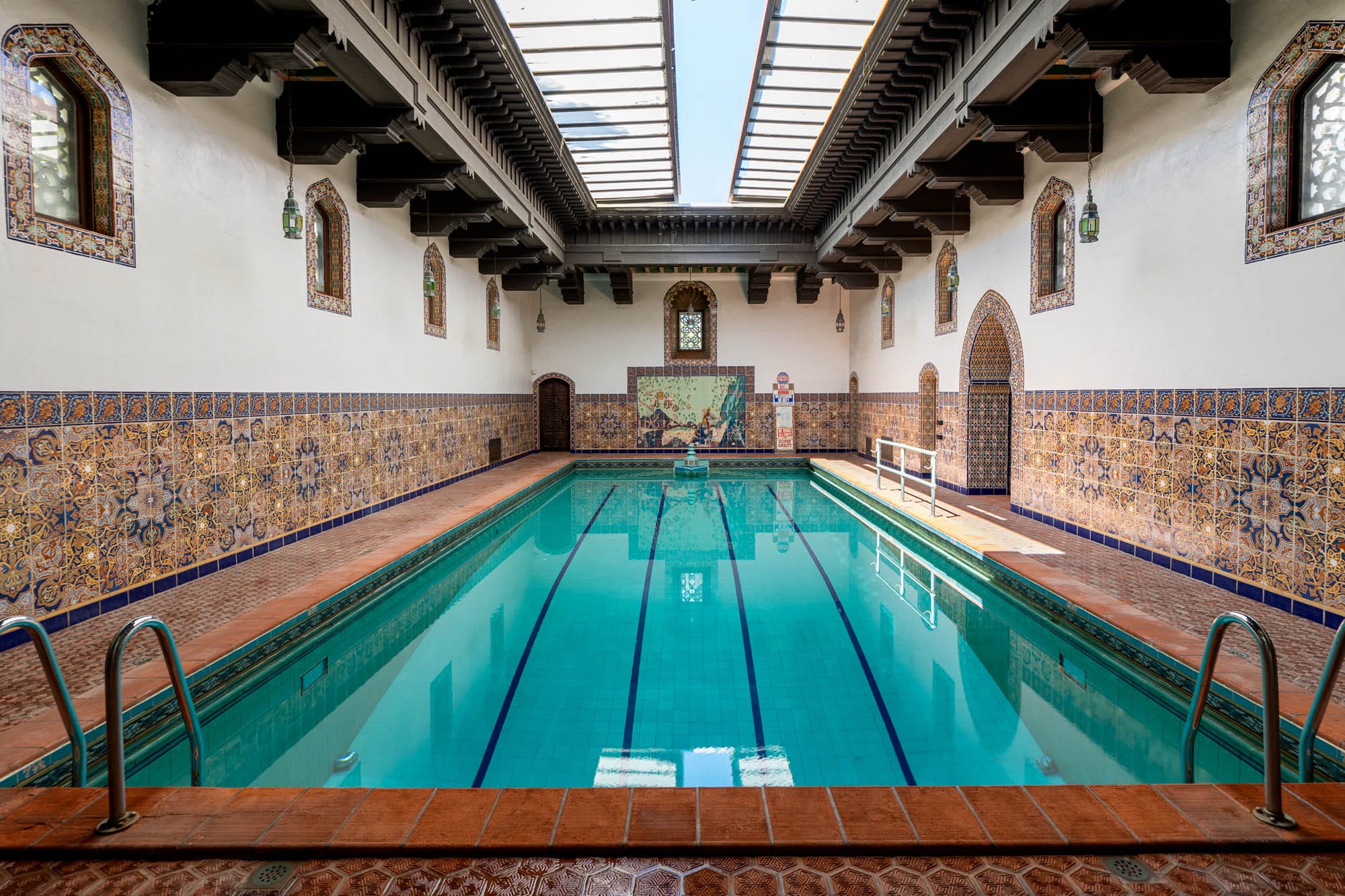 Indoor pools are becoming popular today. And this historic 1920s George Washington Smith-designed Natatorium is an exclusive amenity for those who reside in any of the eight distinctive Moorish-style residences in the prestigious, gated Casa Blanca enclave of Carpinteria. The Hispano-Moorish pool house, which has achieved Santa Barbara County historical landmark status, incorporates minarets and Tunisian wall tiles capturing the vibrant design of Oriental carpets, complemented with distinctive hexagonal floor tiles and intricate wrought-iron grillwork. The pool area is illuminated by a retractable full-length skylight surrounded by massive wooden beams. A beautiful fireplace surrounded by gorgeous tiles handmade in Spain and tiled columns supporting Moorish arches can be found at one end of the pool. In contrast, the other end is decorated with a finely detailed Tunisian six-foot-tall original mural, all done in hand-painted tiles.
---
Luxury Santa Barbara swimming pools are more than just an amenity. They help create the Santa Barbara lifestyle that we all love. If you're thinking of moving to any of the lovely communities in and around Santa Barbara, I invite you to call me at (805) 886-9378 or send me an email at Cristal@montecito-estate.com for a complimentary consultation.
---
More resources: