BABY OTTERS, A GIRAFFE, A LION, AND A LEOPARD…OH MY!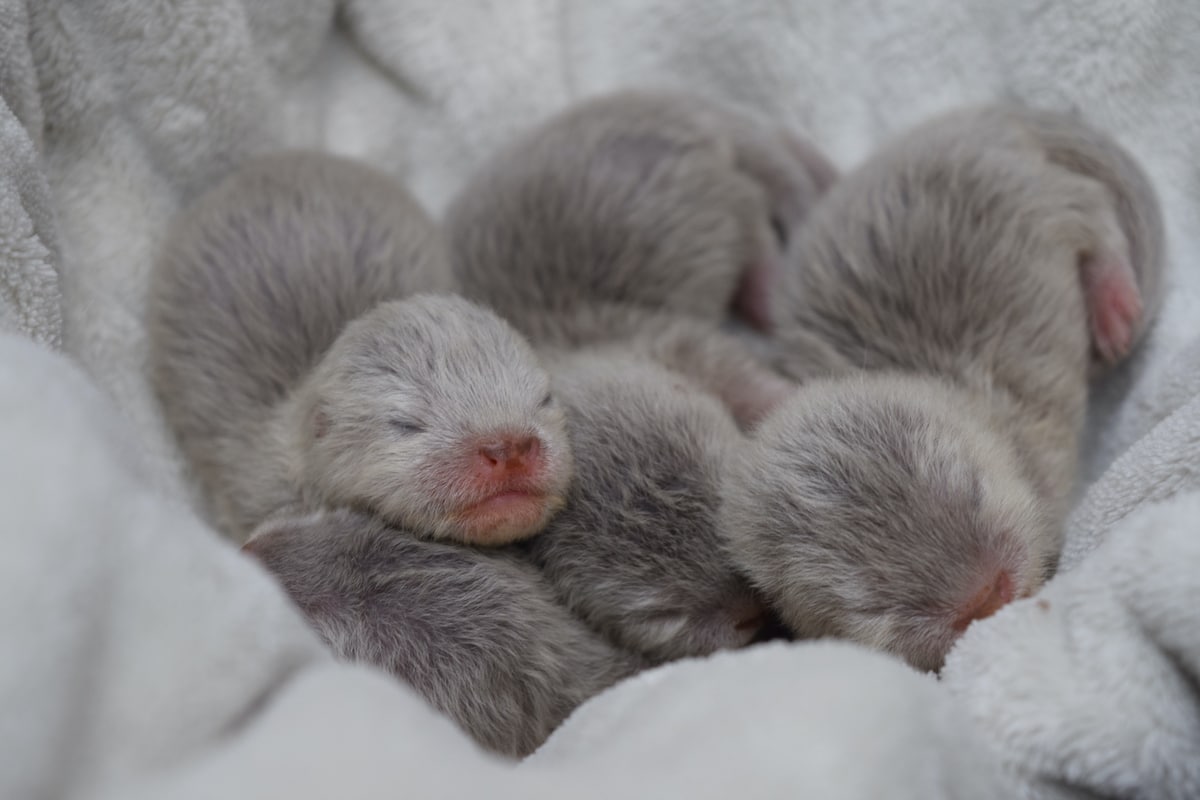 Credit: Courtesy of Santa Barbara Zoo
It's been a busy couple of years for births at the Santa Barbara Zoo. Earlier this year, an Amur leopard was born, and last year the zoo welcomed an African lion cub and a Masai giraffe. Now, our Zoo -- voted Trip Advisor's Traveler's Choice in 2020, -- is welcoming four Asian small-clawed otters to the more than 500 animals exhibited there in open, naturalistic habitats.
READ: 20 Things to Love About Santa Barbara
With this birth announcement, I've learned that the Santa Barbara Zoo is one of more than 220 accredited zoos and aquariums across the country that participate in Species Survival Plans. The new baby otters are part of this cooperative conservation program of the Association of Zoos and Aquariums, which plays a critical role in maintaining the genetic diversity of animals on our planet while protecting them from becoming extinct.
This breeding program is extremely important since few animals are taken from the wild today and buying or bartering for species is extremely rare. Since most of today's zoo animals are born in captivity, zoos like ours work collaboratively to manage breeding within the captive populations. The Asian small-clawed otter, the smallest of all 13 otter species, is just one example of how important this program is since they are considered vulnerable due to habitat loss and poaching.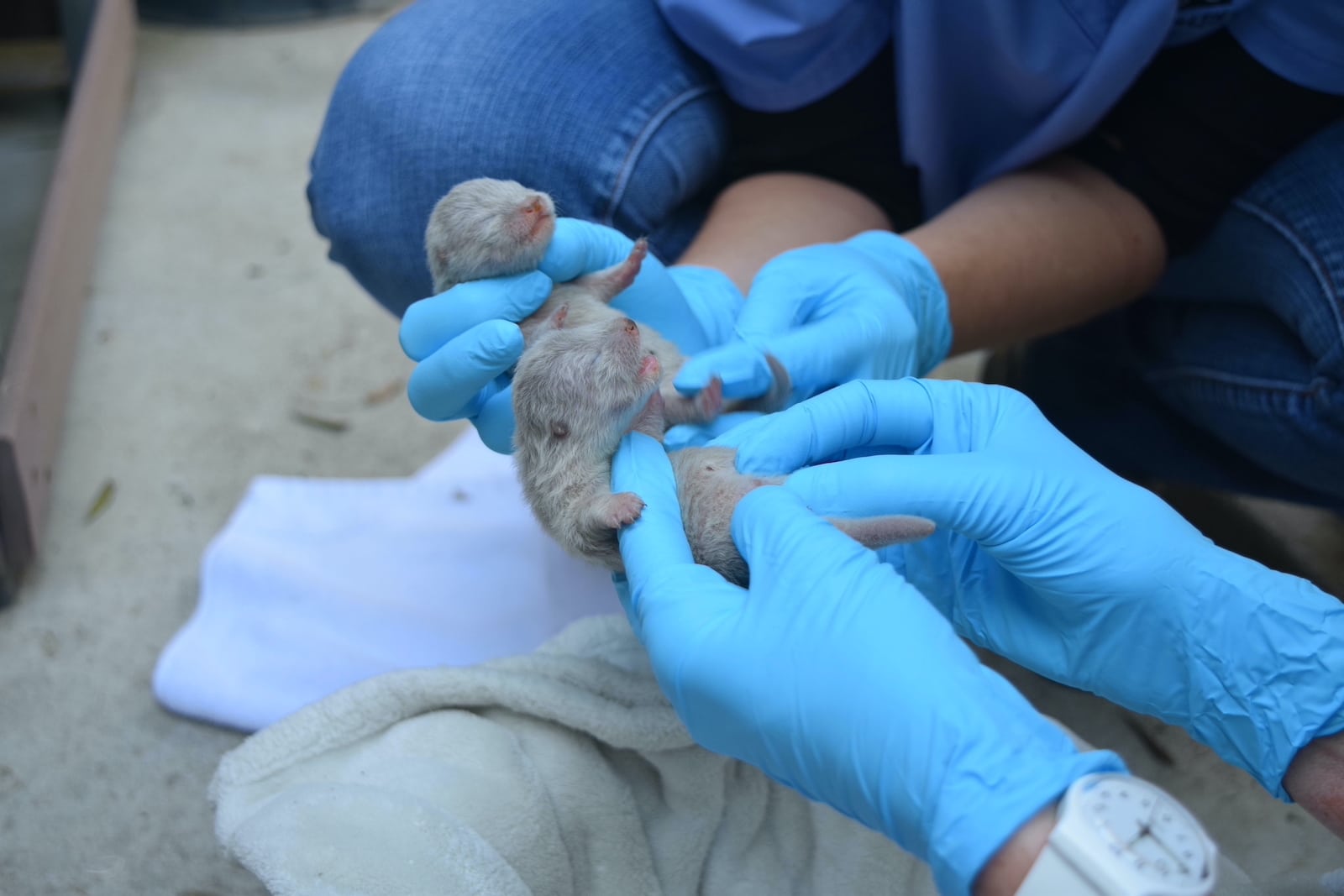 Credit: Courtesy of Santa Barbara Zoo
These otters are found in southern India, southern China, Southeast Asia, Indonesia, and the Philippines living in small streams, rivers, marshes, rice paddies, seacoasts, and mangroves. The name stems from their claws, which do not extend beyond their digital pads.
For a month or two, the entire family will remain out of sight at the Santa Barbara Zoo as the babies mature and learn how to swim.
READ: The State Street Promenade: Santa Barbara Al Fresco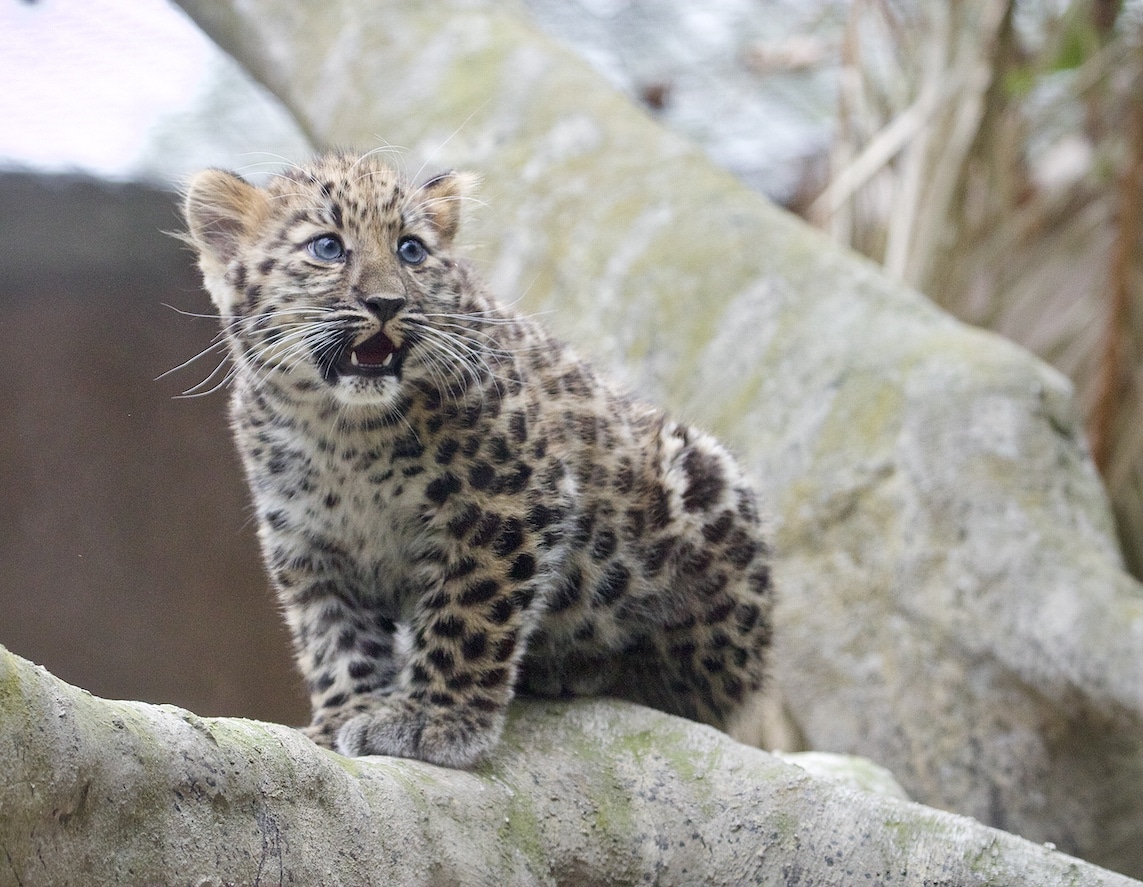 Credit: Courtesy of Santa Barbara Zoo
For now, however, you can see Marta, the Amur leopard pictured above; Pauline, the African lion; and Twiga, the Masai giraffe playing in their habitats. And the birth of Twiga brings the number of Masai giraffes born at the zoo to 10 since 2013, quite an accomplishment and something to be celebrated.
"We're excited to welcome another Masai giraffe to our herd and continue to contribute to the population of this endangered species," said Dr. Julie Barnes, the zoo's vice president of Animal Care & Health. "This is a great example of the critical work done at the Santa Barbara Zoo with our incredible animal care team."
READ: Santa Barbara: Oasis of Arts and Culture
Located on 30 acres of lush botanic gardens overlooking the Pacific Ocean, Andree Clark Bird Refuge, and Santa Ynez Mountains, the zoo's mission statement is: "The Santa Barbara Zoo is dedicated to the preservation, conservation, and enhancement of the natural world and its living treasures through education, research, and recreation."
And the local treasure goes above and beyond that mission by providing our community with a variety of opportunities including:
Private, grade-appropriate lessons relating to the California Science Standards through school field trips.
Multi-disciplinary, hands-on, and engaging programs, ranging from the popular summer Zoo Camp to monthly programs for kids and adults.
Volunteer opportunities, from special event helpers and Storytime readers, to aides and docents to help care for more demanding animals.
Guided animal tours, animal handling presentations, and hands-on discovery stations.
The Zoo is also available to rent, for events from weddings, and corporate events, to birthday parties, and picnics.
The many support opportunities include making a general donation, sponsoring an animal, or even buying enrichment toys for the animals. This private, nonprofit organization relies on revenues generated from ticket sales, memberships, concessions, education programs, private events, and donations from generous individuals.
READ: The Richness of Santa Barbara History
Other conservation programs at the Santa Barbara Zoo include:
The California Condor Recovery Program. By providing nest monitoring, veterinary support, and restoration of natural habitats for condors in the wild.
Cell phone recycling to save gorillas. Designed to help reduce the demand for Coltan, an ore found in the Democratic Republic of the Congo used to extend battery life in cell phones and other handheld devices. Mining for this ore destroys habitats critical to endangered species, including the Western lowland gorilla.
Island Fox Rescue on six of the eight California Channel Islands. Thanks to this program, 3 subspecies of island foxes were removed from Endangered Species protection in what is known as the fastest recovery of any mammal on the list under the Endangered Species Act.
Participation in FrogWatch USA, a national citizen science effort to identify and count frogs and toads that play an important role as both prey and predator in wetland ecosystems. Previously, abundant frog and toad populations have declined dramatically.
Participation in the Western snowy plover conservation effort, including providing incubation nestled behind the scenes of the Zoo.
And more.
The Santa Barbara Zoo is open daily from 9 a.m. for members and 9:30 a.m. for general admission, until 5 p.m. General admission is $19.95 for adults, $14.95 for children 2-12, and free for children under 2. Parking is $11. Located at 500 Ninos Drive, our amazing local Zoo is accredited by the Association of Zoos and Aquariums (AZA).
READ: The Santa Barbara Luxury Real Estate Market is Booming
---
The Santa Barbara Zoo is just one of the many magnificent attractions we who live here can enjoy year-round. We can also enjoy an abundance of real estate opportunities in Santa Barbara. If you're looking to move, take a look at my comprehensive website. If you see something you like, please give me a call at (805) 886-9378 or email me at Cristal@montecito-estate.com. I'll happily find you a new home sweet home and can even add your existing property to my portfolio of fine homes in the area. Meantime, don't miss welcoming our Santa Barbara Zoo babies!
---