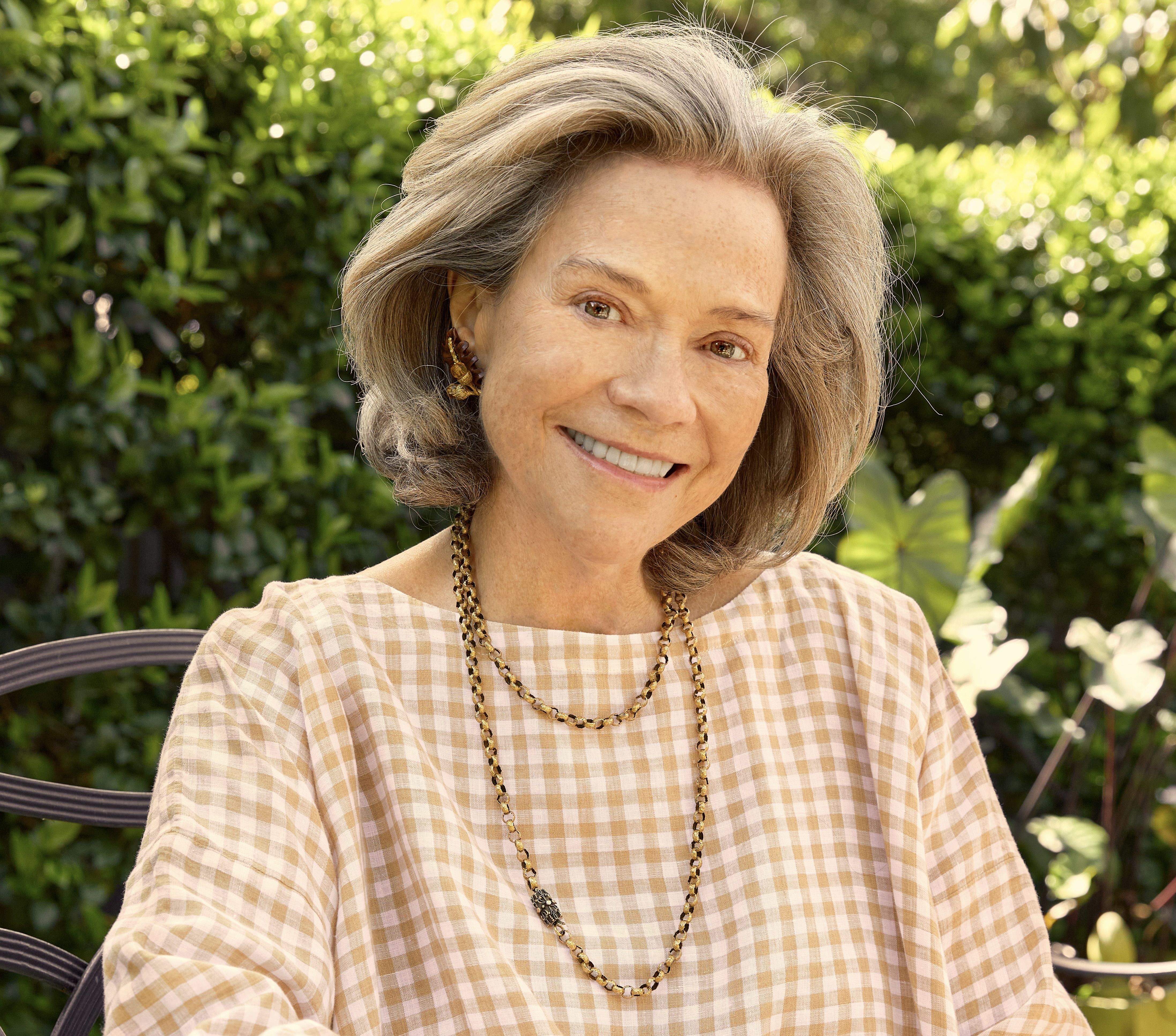 Visionary Talent, Creative Force, and Respected Figure
In the world of interior design, Suzanne Rheinstein is a name synonymous with timeless elegance and refined taste. During a career spanning several decades, Rheinstein inspired the design industry through her exceptional talent and distinctive style. Throughout her illustrious career, the AD100 designer lent her creative touch to numerous properties.
Beyond her contributions to the design world, Rheinstein was known for her gardening passion, with an ability to create stunning outdoor spaces that harmonize with the natural surroundings. Her love for gardening extended to her own home in Montecito, where she cultivated a breathtaking garden oasis.
Rheinstein's philanthropic endeavors were also noteworthy. Her commitment to giving back to the community and supporting charitable causes showcased her generosity and dedication to making a positive impact. Whether through her involvement in philanthropic organizations or her support for various initiatives, Rheinstein demonstrated her belief in the power of design to uplift and transform lives.
Early Life and Education
Born with an innate sense of style, Rheinstein grew up surrounded by art and design, spending her formative years in New Orleans. That rich cultural backdrop influenced her interest in beautiful interiors and timeless aesthetics. She went on to study art history and design, honing her skills and nurturing her passion.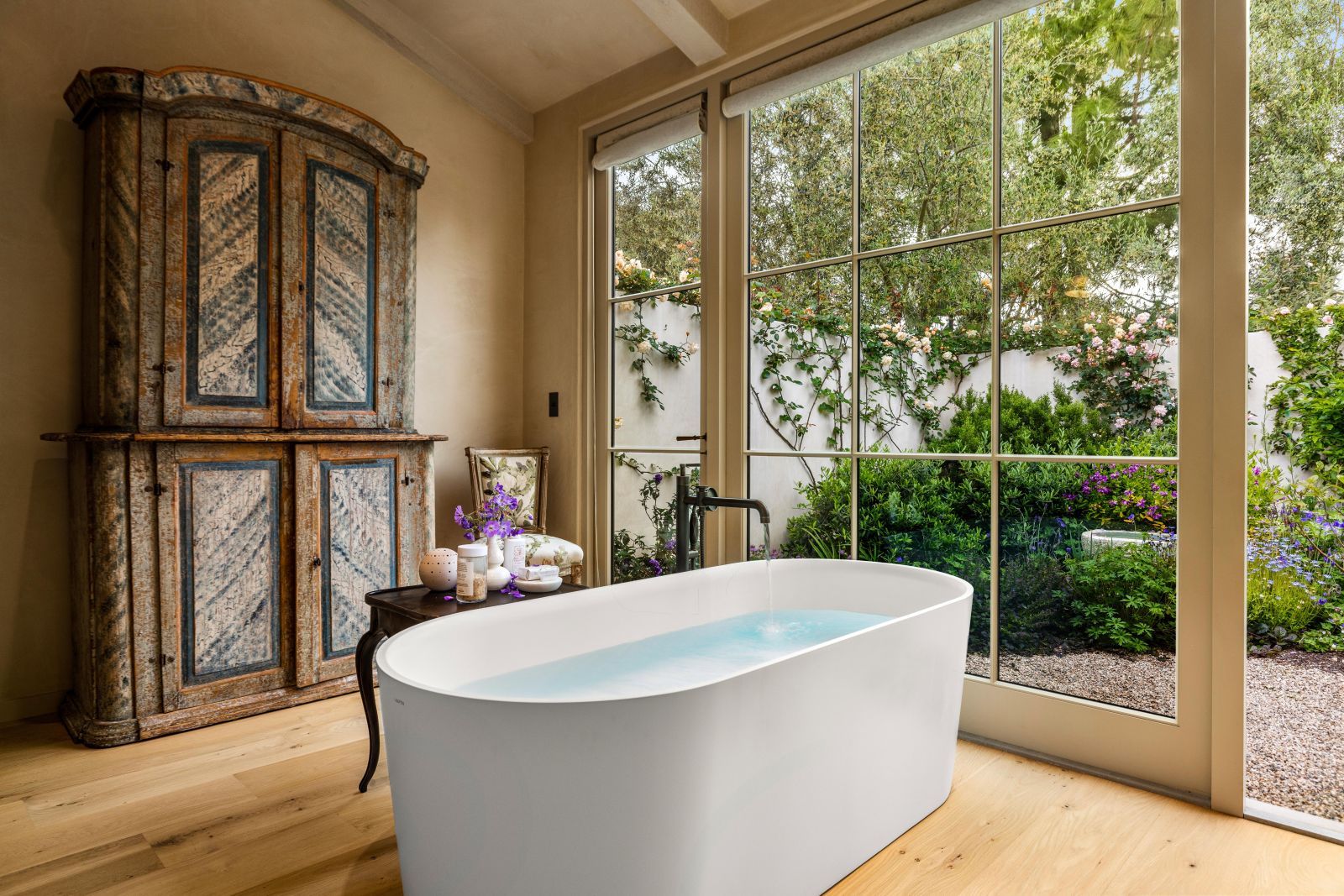 Design Philosophy
Rheinstein's design philosophy centered on the creation of harmonious and livable interiors that stand the test of time. She drew inspiration from classic design principles, infusing them with a modern sensibility to create elegant and comfortable spaces. She believed that every design should reflect the personality and lifestyle of its inhabitants, resulting in spaces that exude warmth and character.
New York City Residences
Rheinstein worked on various residential projects in New York City, including several luxurious apartments and townhouses. Her designs embody a refined elegance that complements the city's cosmopolitan vibe while infusing each space with a sense of comfort and tranquility.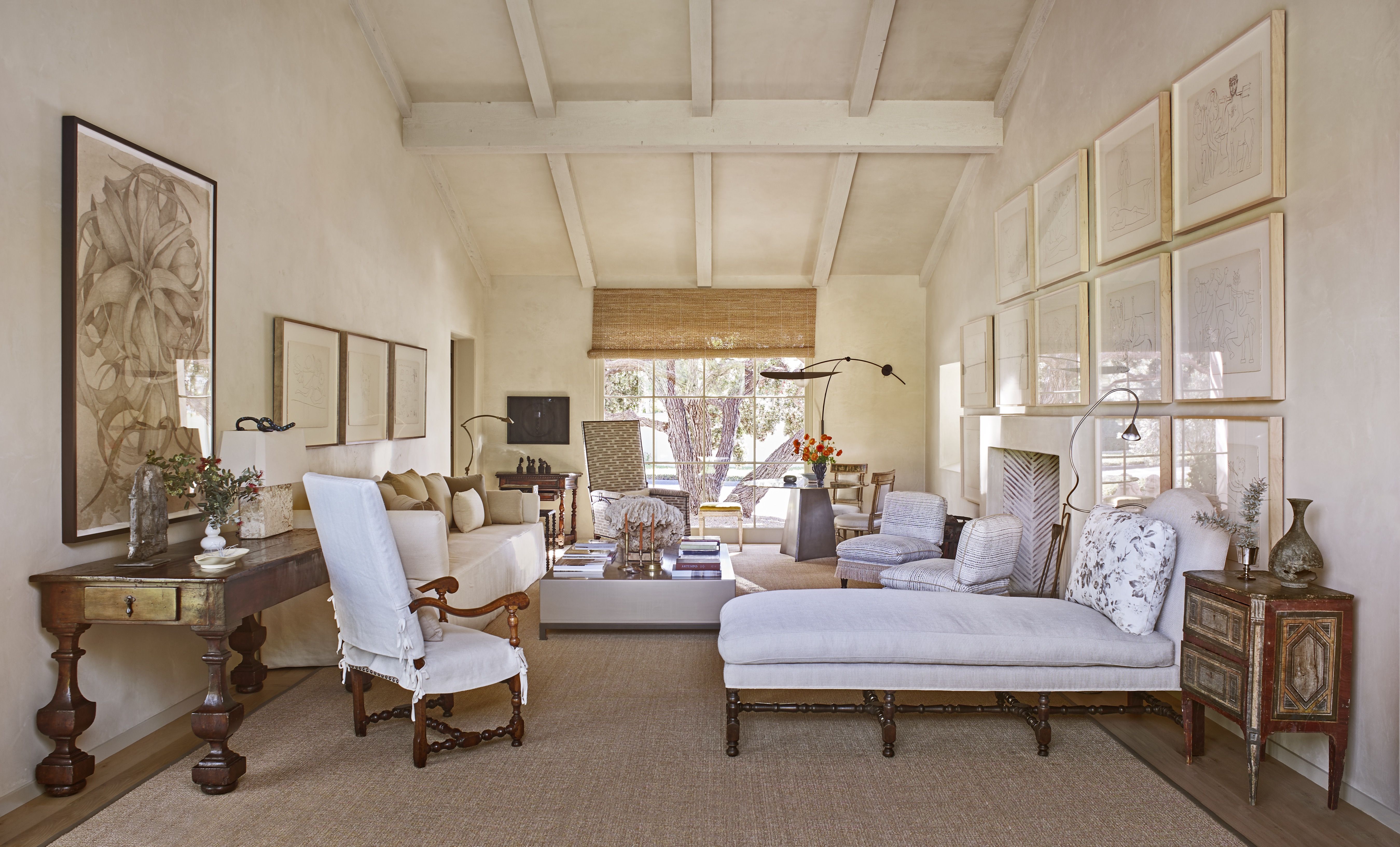 Historic Homes
Rheinstein's expertise in historical design styles made her a sought-after designer for historic homes. She skillfully preserved the architectural integrity of these properties while introducing modern amenities and custom designs that enhance their functionality. From stately mansions to charming cottages, Rheinstein demonstrated her ability to honor the past while creating livable spaces for the present.
Country Estates
Rheinstein's portfolio also includes several country estates, where she masterfully combined elegance and comfort in her sophisticated interior designs. Often boasting expansive gardens, sprawling grounds, and picturesque landscapes, Rheinstein's designs for country estates embraced the beauty of nature, bringing the outdoors in through large windows and inviting outdoor living spaces.
Boutique Hotels and Resorts
Beyond residential projects, Rheinstein made her mark in the hospitality industry. She was involved in designing boutique hotels and luxury resorts, where she managed to strike a balance between opulence and intimacy. Her careful attention to detail and focus on providing guests with a sense of tranquility and indulgence was second to none.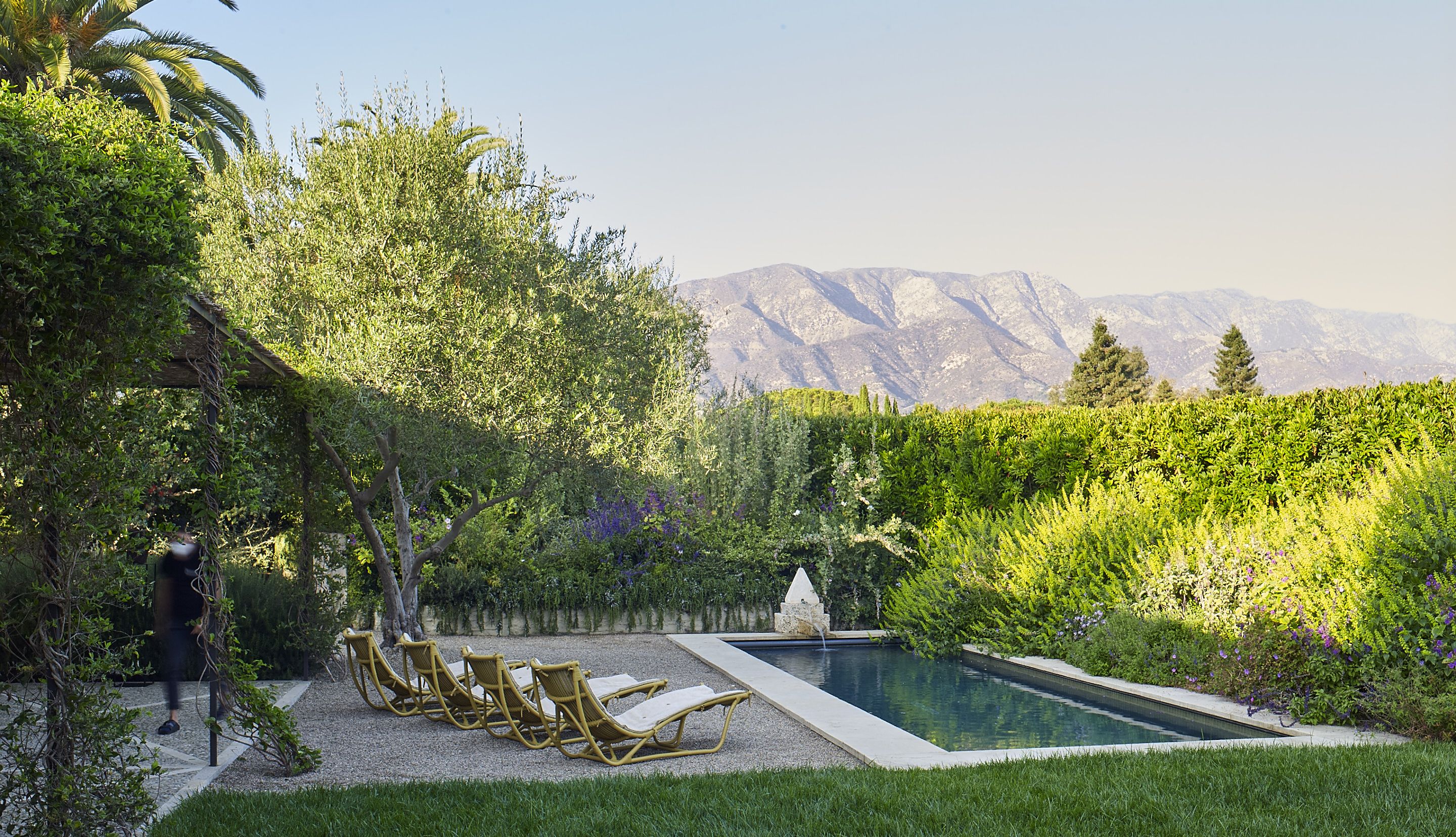 Coastal Retreats
Known for capturing the essence of coastal living, Rheinstein worked on various beachside retreats and vacation homes, including some right here in Montecito. Her work radiates a relaxed atmosphere, whether overlooking the ocean or nestled in a serene seaside setting. With a deft touch, Rheinstein incorporated natural textures, soft color palettes, and elements inspired by coastal surroundings, creating spaces that evoke a sense of calm and tranquility.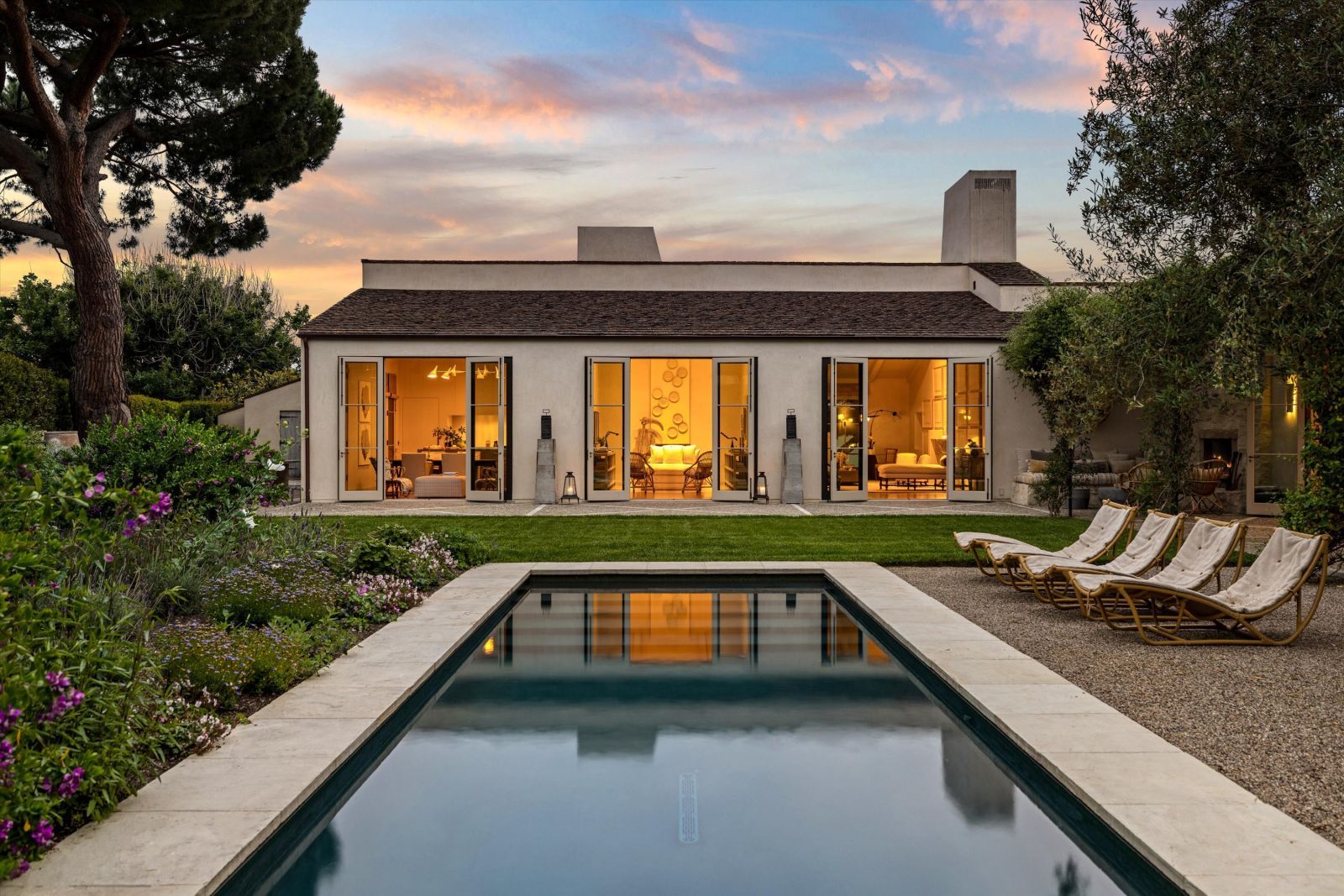 Montecito Home
In 2019, Rheinstein was diagnosed with cancer—yet in her final years, she executed one of her most notable projects: her own home in Montecito. Epitomizing her impeccable taste and talent for blending traditional and contemporary elements seamlessly, her Montecito home embraces the natural beauty of the surroundings featuring carefully curated antiques, and sumptuous textiles.
One of the defining features of Rheinstein's Montecito home is its enchanting garden. Inspired by the region's natural beauty, she created a verdant retreat that seamlessly integrates with the indoor spaces. Lush greenery, fragrant blooms, and serene water features make it an idyllic outdoor haven, where residents and guests can relax and rejuvenate in harmony with nature.
Influence on Montecito
Rheinstein's influence extends beyond the confines of her home. Through her design studio, she worked with numerous clients in Montecito, helping them transform their houses into elegant, livable spaces that capture the essence of the coastal town. Her meticulous attention to detail, knowledge of historical design styles, and ability to create cohesive spaces earned her a devoted following in Montecito and beyond.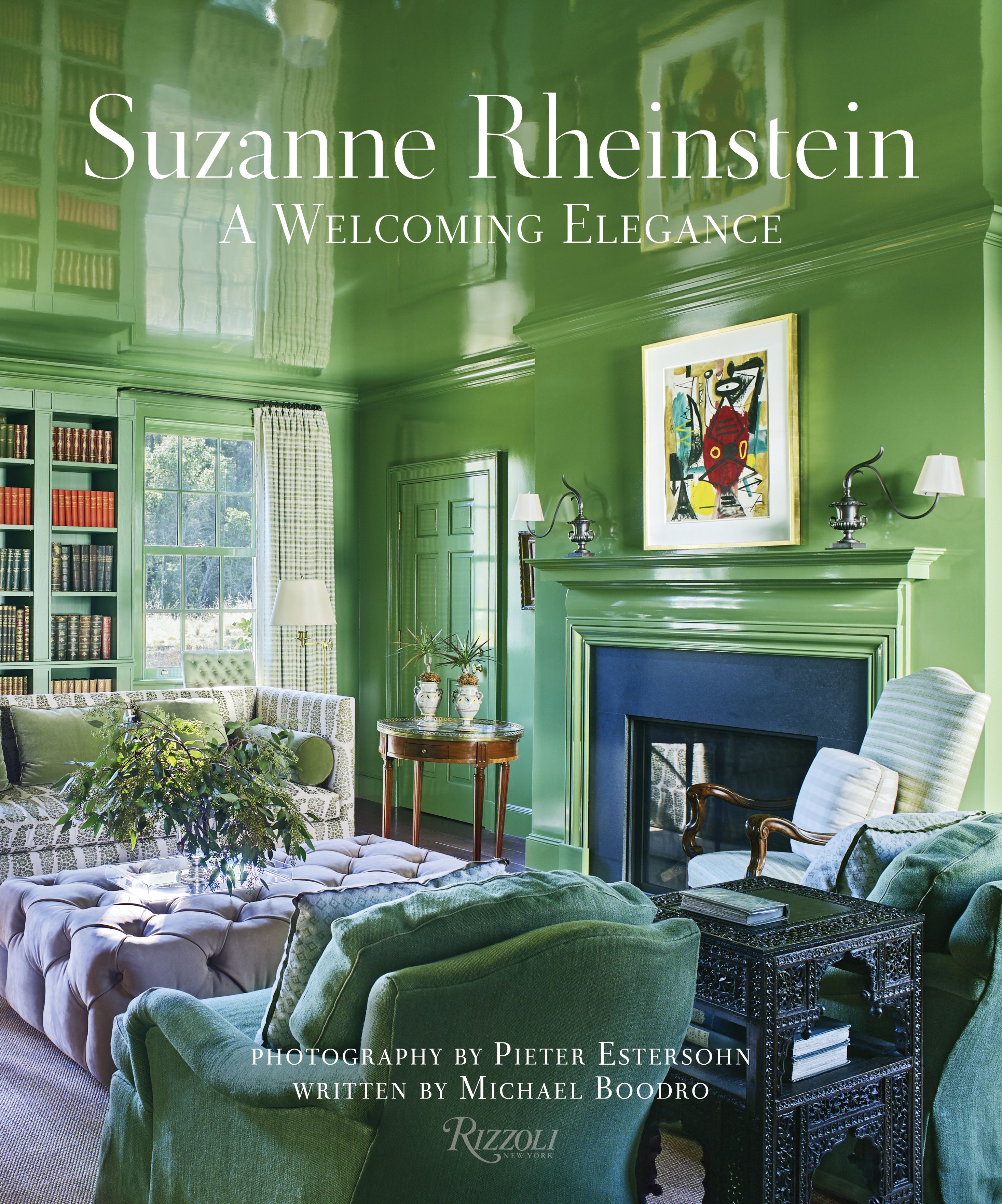 Legacy and Recognition
Rheinstein's contributions to the world of design have not gone unnoticed. Her work has been featured in prominent design publications, and she received accolades and awards over the years for her exceptional talent. Beyond her design practice, she also authored books that offer insight into her design philosophy and showcase her stunning projects, like her latest pictured above.
This visionary's journey from her early days in New Orleans to her picturesque Montecito home is a testament to her unwavering dedication creating timeless interiors. Her ability to infuse spaces with a sense of elegance, comfort, and harmony made her one of the most respected designers of her generation.
By bringing her unique style to Montecito, Rheinstein made her mark on the town's design landscape and enhanced the beauty of our coastal paradise. While Rheinstein's passing is a loss to the industry, it is heartening to know that she was able to leave behind a final project that encapsulates her creativity and passion. Her home in Montecito, which I am honored to represent for sale, will continue to inspire and serve as a testament to her exceptional design vision for years to come.
---
Let's all take a moment to reflect on our neighbor, Suzanne Rheinstein's contribution to the little slice of heaven known as Montecito. If you're interested in moving in or around the luxury coastal enclave, check out my portfolio of fine homes in the area, which includes Rheinstein's Montecito home, then give me a call at (805) 886-9378 or email me at Cristal @ montecito-estate.com.
---
More resources: