7 NEW PRODUCTS YOU CAN'T LIVE WITHOUT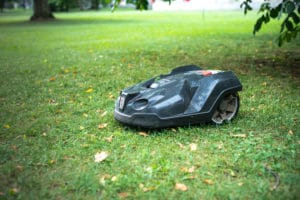 As technology advances, so do luxury home products. While product launches are nothing new, many of the latest products and gadgets to hit the market today are designed specifically to make everyday chores more manageable and pleasant. Here are 7 new products Montecito homeowners should check out:
Robotic Lawn Mower
The beauty of home automation technology gives Montecito homeowners the opportunity to forego the most challenging and unpleasant chores, including mowing the lawn. With traditional mowing, your lawn grows tall before your gardener cuts it off all at once. By contrast, Automower® clips just a little grass at a time, and it does this frequently. Plus, the fine clippings fertilize naturally. The result is a lawn that's always picture-perfect. And don't worry about missing a spot. The unit changes its pattern according to a programmed schedule via a free app on your smartphone. You'll be empowered to monitor and control the device from anywhere in the world.
READ: Extreme Lawn Care: Are You a Competitor?
Smart Mirror Personal Assistant
How about turning your bathroom mirror into a smart home product? This smart mirror is equipped with advanced facial gesture recognition technology and turns on by simply "seeing" you stand in front of it. MirroCool gives you everything you need to keep abreast of your day's tasks. Sync it up with your existing online calendar whether you use Google Calendar, iCal, or Office 365. When you're heading out the door and wondering which route to take to your destination, which appointments are coming up or what the weather is going to be, MirroCool has you covered. Additionally, it can recognize different users and tailor the displayed information to their needs. Pre-order now and help bring this product to life. It can even activate selfie mode if you wink at it!


Robot Floor Mop
This is another one of those smart home products that can rid you of those unpleasant cleaning chores. If you absolutely despise having your floors mopped every other day, this robotic mop will do it for you and stay out of your way. The iRobot Braava® 380t Robotic Mop can cover up to 100 square feet in just an hour and make your floors sparkle with new intensity. All you need to do is pour some water into it and choose the cleaning pad appropriate for your floors.
READ: Tidying Up with Marie Kondo: It's All About Choosing Joy
Dog's Training Barking Mat
Technology meets practicality for dog lovers with The Barking Mat. Designed by a fellow pet lover, this mat simplifies the potty-training process by allowing your pet to let you know when it is time to do his or her business. Perfect for the dog who tends to have accidents in the house. The simple touch of a paw on the attractive mat lets out an audible cue, either a dog bark sound or a chime, adjustable by you. Additionally, the WiFi version allows you to set your Barking Mat to silent mode and still receive notifications directly to your cell phone when your dog is waiting to be let out.
Ecovacs Winbot: A Roomba For Windows
This new gadget is perfect for Montecito homeowners who love their awesome ocean and mountain views. All they need is this compact robot for windows that sparkle. The Roomba for Windows is also capable of cleaning shower glass and even tiled walls. This gadget is equipped with a high-tech suction fan to stay on the windows and complete the most tedious job effortlessly. Originally designed for difficult to reach high windows, this very smart tool is equipped with four stages of cleaning, along with a navigation system with sensors to overcome any obstacles.


Anti-Snore Smart Pillow
Peaceful sleep is extremely important, not only for you but for your partner too. This is why the anti-snoring smart pillow is one of the best smart home gadgets on the market today. It allows both you and your bedmate to sleep soundly without worrying about snoring and waking up the whole house. Anytime the pillow "hears" snoring it will vibrate to force a change in your position. It also comes with built-in speakers and sleep tracking sensors.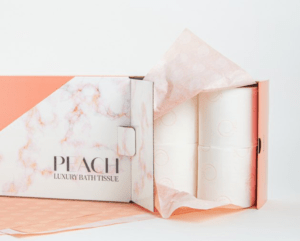 credit: Peach
Peach Luxury Bath Tissue
Roll with me here (pun intended). Just about every aspect of modern life has been examined, optimized, and fine-tuned today, including toilet paper. Made in America with virgin fiber natural ingredients, this luxury toilet paper is soft and durable, without a chemical in sight. Think organic and 100% sustainable. The product comes in an attractive box (described by the company as "collectible"), with a pink marbled pattern on the exterior. For Montecito homeowners who decide they truly can't live without their Peach toilet paper, the company's travel concierge can deliver rolls to your home or even send you some when you're on the road. Have it delivered to your hotel room, cruise ship, or private jet. I like a company that doesn't take itself too seriously. Peach has fun; proven by the tagline "Wipe Like Royalty." Despite all the ribbing, Peach's mission is noble. The company donates 10% of its profits to Safe Horizon.
---
I pride myself on searching the internet to bring Montecito homeowners up to speed on the latest luxury home products. I also pride myself on helping in the sale or purchase of a home in Montecito or any of the amazing surrounding communities. Please call me at +1 805.886.9378 or email me at Cristal@montecito-estate.com for all your real estate needs.
---