A TOP REALTOR'S GUIDE FOR SANTA BARBARA AND MONTECITO HOMEOWNERS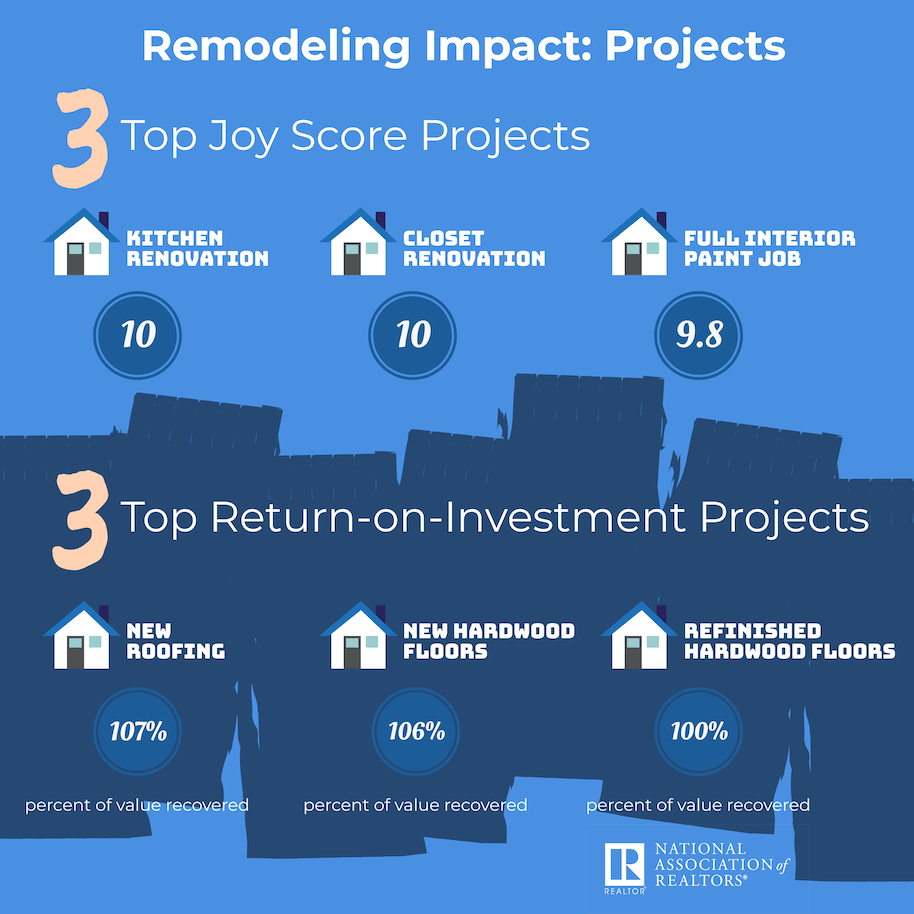 Americans spend $400 billion annually on remodeling their homes -- not to mention renovation, repair, and minor home improvement projects -- even though many find the idea too overwhelming to even begin. So overwhelming, in fact, that 35% of U.S homeowners say they would rather move than remodel. But it doesn't have to be that way. With a little bit of preparation, your remodel or renovation will be complete in no time.
There are many reasons to undertake home improvement projects. The majority of homeowners say they remodel or renovate because they're ready for a new, updated look. Some homeowners call in a construction crew when they move into a new abode. Others hire a contractor to take care of a naturally worn out room. Then there are those looking for a return on investment because they're considering listing their home in the near future.

Whatever your reason, start by evaluating the condition of your home. Make sure to check out the strength of the market in your community, too, if you're remodeling to sell. And consider the potential profit to be made, both with and without updates.
With the National Association of Realtors® 2019 Remodeling Impact Report, Santa Barbara and Montecito homeowners can take a deep dive into their potential home improvement projects and find the typical cost of 20 top remodeling and renovation tasks. The NAR examines a variety of projects; ranking their appeal in terms of resale or how much joy the finished task creates for the current homeowner. The findings also reveal the reasons for remodeling, the success of taking on various projects, and the increased happiness homeowners enjoy upon completion of the job.

The numbers unveiled in the report are extremely positive for homeowners that go through their home improvement plans. Once the projects are completed, 74% of owners have a greater desire to be in their home, 65% say they experience increased enjoyment, and 77% feel a major sense of accomplishment. Additionally, 58% report a feeling of happiness when they see their completed projects, while 38% say they have a feeling of satisfaction.

When it comes to updating or upgrading a property to sell, here are the projects that get homeowners the most bang for their buck. Renovations that rank high on ROI include:
New roof — 105% recovered
Insulation upgrades — 95% recovered
New wood flooring — 91% recovered
New garage door — 87% recovered
New vinyl siding — 83% recovered
New vinyl windows — 80% recovered
Those compelling numbers suggest doing the work before listing. But still, homeowners need to do their due diligence before making any home improvement decisions. Here are some things to ponder:
READ: Preparing Your Santa Barbara Home For Sale
Who buys fixer-uppers?
The words "fixer-upper" might actually be a selling point for some buyers. It will attract buyers who are looking for a deal, those who want a property they can put their stamp on, or those who just can't afford to buy something turnkey. Then there are the flippers who are searching for a home that needs work. Experts say if your home needs kitchen or bath remodels, a new roof, or foundation repairs, then there's more than an 80% chance your buyer is going to be an investor. Make sure your real estate professional has those contacts.
The value of an honest assessment
Your real estate agent should be able to give you an honest assessment of your home's value in its current condition. Listen to what they have to say. Realtor's like me have the knowledge it takes to make recommendations on what will make your home market-ready. Keep in mind, your agent has the same goal as you: to get your home sold at the best possible price.
READ: Selling Luxury Real Estate in Santa Barbara
Be realistic on pricing
Home improvement may make the most sense due to the financial upside. Your real estate agent should be able to show you market comparable, so you can evaluate other properties in your area in varying conditions. This important intel will give you an idea of how much you'd have to spend to get top dollar for your home. You can also find the typical cost of 20 remodeling and replacement projects in the NAR report I mention above.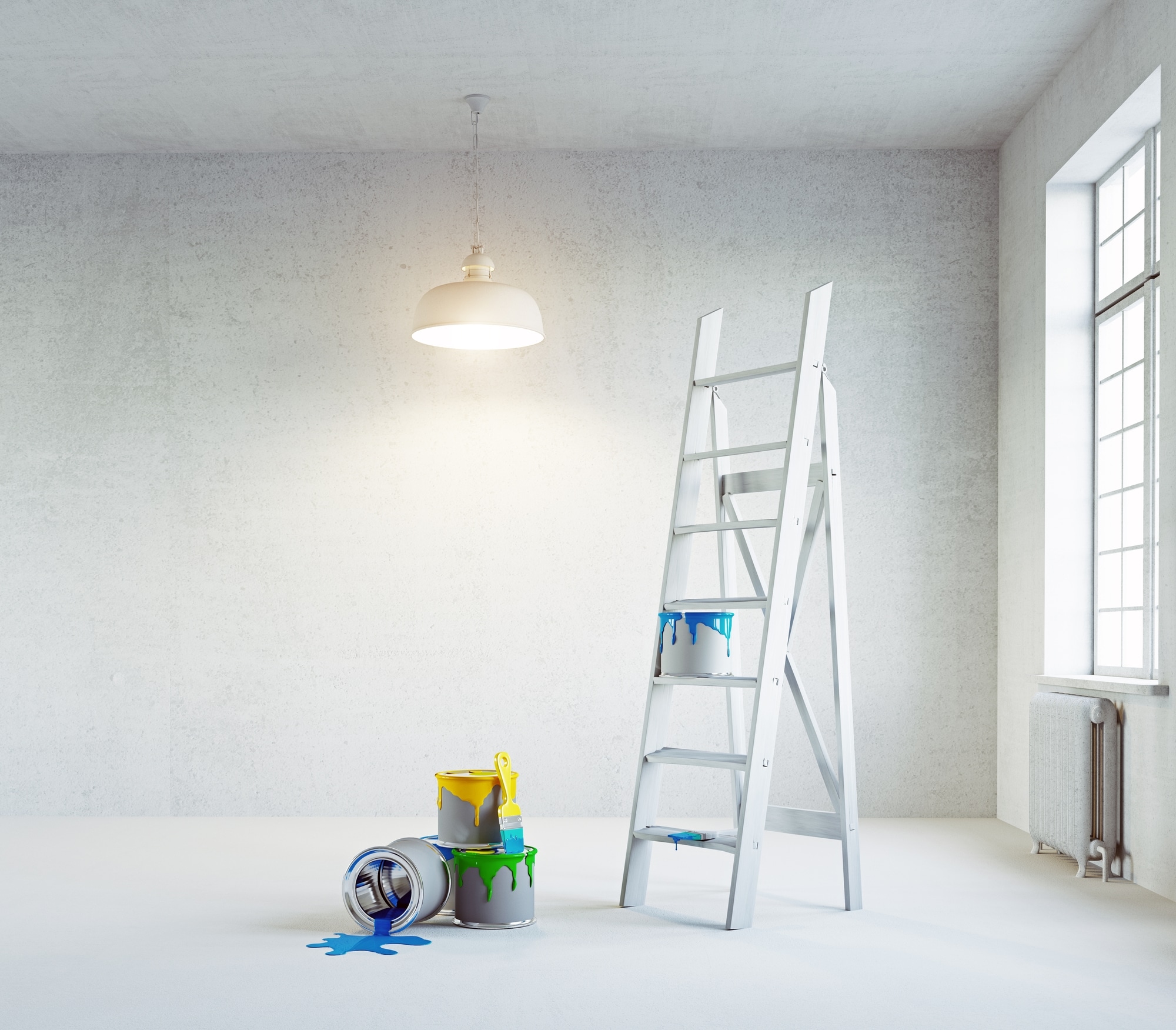 Remodel wisely
Remodeling or renovating may be a labor of love, but it's also an investment that can seriously boost the value of your home. Understanding what's popular among home buyers today can help home sellers make educated decisions when it comes to those projects. Only by how much? Homeowners should look for a project or projects where they can recoup an average of 64% of what they paid.
Make necessary repairs
There are some basic repairs that should be addressed before you list. It might not be glamorous, but buyers are looking at big-ticket items like the age and condition of the roof, air conditioning, and heating systems, water heater, electrical panel, and pipes. I tell my clients to seriously consider replacing any of these components that are on their last leg Thinking about making a change? Whether your space needs refreshing, or your needs have evolved, a home remodel or renovation might be in order.
Definitely consult a professional
Unless you have the necessary knowledge and experience – not to mention the time – then you should definitely get together with an expert as early on in the process as possible. A pro will not only be able to advise you on design and materials but will also help you steer clear of potential money drains and provide referrals to contractors and craftspeople your project will need.
Tackle the most-used room first
If you're like most people, then this would be the kitchen. When you start rethinking your kitchen space, begin with the most basic thing: the layout. Consider whether or not the flow works for today's trends and preferences, and whether you need to expand the space. Everything else – appliances, cabinet styles, countertop material, etc. – will be easier to plan once you have the right layout established.
READ: How to Increase Home Value
Don't feel like you need to stick to just one design style
If your home is a Spanish Colonial, for example, while you'll want the design to complement the architecture, you don't need to go all-out and make your interiors look like they belong in the casa of a California family (not unless that's what your aim is, of course). Rooms don't necessarily need to have "themes" either. In fact, that can make them look dated, fast.
Don't forget about the lighting
Sometimes the only update a space needs is better lighting that allows for more nuances and greater functionality.
Think about energy efficiency
There are many ways to incorporate more energy-efficient features into the design of anything from a bathroom to a pool. You can also opt to go for sustainably sourced materials.
READ: 25 Homeowner Tips for Going Green
If you don't already have a contractor you trust to take on home improvement projects, I'm happy to share my contacts with you. Or, check out the reviews of the best general contractors in the area on Houzz, the online destination providing the best experience for home renovation and design, connecting homeowners and home professionals with the best tools, resources, and vendors.
ALSO SUGGESTED:
6 Do's and Don't's of Home Renovations
Top 7 Home Renovations That Will Pay You Back
---
Once you list your home, get ready to receive offers based on its condition. If you're considering listing your home in Montecito, Hope Ranch or any of Santa Barbara's upscale communities and are wondering about home remodeling or renovation before selling, please call me at + 1 (805) 886-9378 or email me at Cristal@montecito-estate.com. I'll give you my honest assessment and happily add your listing to my portfolio of fine homes in the area.
---