Living in A Healthy Location Combined With a Few Helpful Devices Will Make Your Life a Little Easier
Experts will tell you a significant key to healthy living is residing in a healthy community. Those of us who are lucky enough to call Santa Barbara home have that in spades. In a previous blog, I shared the reasons livability.com named the American Rivera one of the best places to live.
Cities have to get the basics right in order to be a great place to live. That's both common sense and something you can see clearly in the American Livability Survey data that supports the "Best Places to Live" list. A city and its residents need those things to feel safe and secure. It boils down to wants and needs.
According to the survey, Santa Barbara is among the top 100 best places to live. To see why, begin with our amazing views of the Santa Ynez Mountains, miles of breathtaking shoreline and perfect Mediterranean weather. Our social and recreational activities along with our cultural attractions are also real benefits to living the Santa Barbara lifestyle.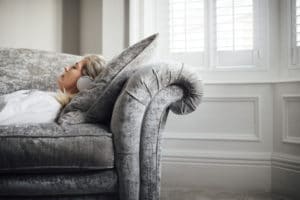 These days, it seems like we are all looking for ways to live a stress-free, simpler life. Besides living in a healthy location, there are some other simple things you can do to relieve stress: like meditation and Yoga. But don't stop there. if you want to get your life to a more manageable level, there are also many gadgets you can buy designed to make life a little easier at home. Here are seven of my favorites:
A Broom That's Also A Vacuum
Have you heard about the EyeVac Home Touchless Sensor Activated Vacuum? If you're looking for something that will pick up everything from crumbs to dog hair, this is the tool for you. Using infrared technology, this little smarty actually senses when dirt, dust, and crumbs are in front of it and automatically pulls them into an easy-to-clean bin. All you have to do is sweep your floors with the broom that comes with the unit and bring those dirt piles to your EyeVac. It'll do the rest. Leave your big vacuum in the closet when you need a tool that's perfect for quick cleanups.
Cleaner Air Thanks To The Airmega 400S
By now, we all know the importance of quality indoor air in our homes. Whether you're a pet owner like me looking to rid your home space of pet dander and odor, or you suffer from allergies or asthma, the Airmega 400s Smart Air Purifier by Conway is the air purifier for you. Because the unit is equipped with Wi-Fi integration, you'll have total control of the unit from anywhere on your smartphone or tablet, Airmega's app or by Amazon's Alexa. Technological advancements, including the 2-stage filtration, automatic operation, and 4 air changes per hour, make it easy to effortlessly and efficiently clean an area of about 1,560 square feet with 410 cubic feet per minute (CFM).
An Impenetrable Trash Can
Ever get home from a long work day only to find that your dogs have gotten into your trash? If you're sick of picking up half-eaten trash strewn about your home, then this trash can was made for you. Not only does it look elegant (yes, an elegant looking trash can!) but it hides your trash so your pets can't get to it. I recommend the tilt-out version because they're super easy to empty.
Lost and Found With Tile
Are you the type of person who misplaces your keys or other important items? Then Tile is for you. "Tile is one of the most popular lost item trackers on the market," according to Tech Crunch. "The company, to date, has now sold over 10 million of its Bluetooth-connected dongles that work with an app on your phone to help you find misplaced items, like your keys, purse, wallet, tablets, laptops, luggage and more. And because of the way its app works, Tile can leverage its community of millions of app users to help you find your device, even when you're out of range. That is, if another Tile user is near your missing device, an alert with the location attached is sent to your phone."
A Futuristic Keychain
If misplacing your keys is a major problem, you might need to call out the big guns and try the futuristic keychain called KeySmart. This little gadget can both organize and protect your keys from damage while allowing you to track them using a map on the free Tile app on your phone. The aluminum protective casing is made from the same material used in aircraft and Includes a built-in LED light, bottle opener and a loop piece to attach your car key fob. And it fits up to 10 keys.
Dash Deluxe Rapid Egg Cooker
Eating the right amount of protein is important to healthy living. One way to get your protein is with eggs. This machine can "perfectly cook 12 eggs in less time than it takes to boil water," reports Dash, making "omelets, hard-boiled, soft-boiled, and poached eggs." But that's not all. The cooker can also "steam vegetables, seafood, dumplings, warm tortillas, and more."
The Snap SmartCam for home security
I've blogged before about smart home security solutions but I didn't include the Snap SmartCam. According to Money Inc., "This is one of the most perfect gadgets you could want for home security." It looks like a USB charger, but it's much more than that. This security camera will keep watch on your home while you're away. You don't need batteries to continuously record the activities inside your home with this smart gadget. When the device's maximum recording capacity is reached, it will continue to record by overwriting the earliest videos. Downloading recorded videos to retain them for your records is easy too. And the USB appearance not only conceals the security camera, but it actually does function as a charger.
No one's life will ever be completely stress-free, which is actually a good thing because stress is something that challenges us and helps us grow…at a reasonable level. When stress gets too high, it can make even the healthiest among us unhappy and unhealthy.
---
If you're ready to maximize your healthy living, having a home or home away from home in Montecito, Hope Ranch or any of Santa Barbara's upscale communities is definitely something to consider. If you already live here, you know what I mean. Either way, I'm always available to answer any questions or concerns you have about buying or selling distinctive property in one of the "Best Places to Live" in the US. Just give me a call at +1-805-886-9378 or email me at Cristal@montecito-estate.com.
---