20 SIMPLE WAYS TO JOIN THE GREEN REVOLUTION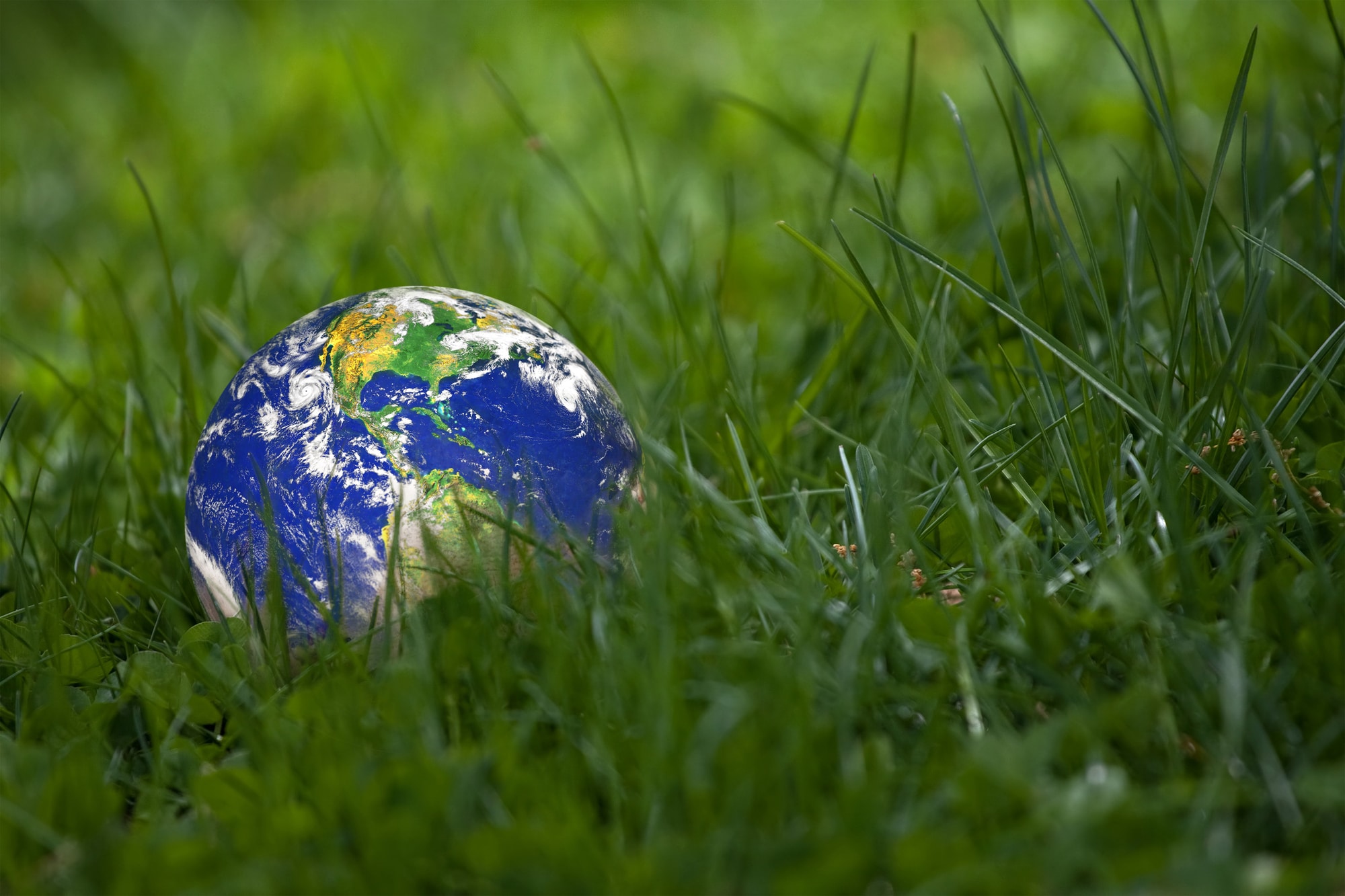 It's not surprising that more and more homeowners are going green in their everyday lives. The benefits of creating an eco-friendly home are far-reaching, but many Santa Barbara and Montecito homeowners concerned about minimizing their impact on our fragile ecosystem don't know where to begin. This guide will help you find your own path to a greener, eco-friendly living at home.
20 Ways to Start Your Green Journey:
1. Replace old appliances
The Environmental Protection Agency (EPA) says that if just 10 homeowners replaced their older appliances with EnergyStar®-qualified ones, it would be equal to planting 1.7 million new acres of trees. Also, try and use your heat-generating appliances in the cool evenings.
2. Create a Passive Home
The coveted green home credential of today is the deceptively named passive house standard. A passive house minimizes heating and cooling needs. It is as easy as installing a programmable thermostat and using the automatic function. Maintaining a certain temperature when creating an eco-friendly home is one of the many ways you can help save the planet (and some $$$). There are many other smart home devices on the market today, including smart water monitors and more, that will help you as you're going green.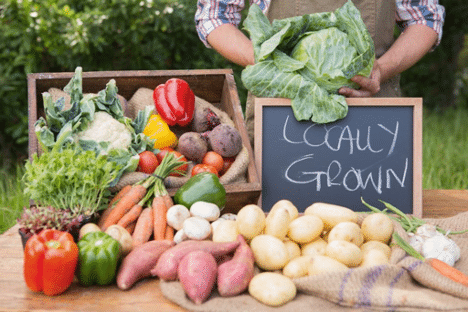 3. Support your local economy and shop at your farmer's market

That's easy for those of us who live in Santa Barbara. The Santa Barbara Certified Farmers Markets offer some of the freshest produce on the West Coast. Yum!

4. Clean your air filters monthly

Remembering to clean your HVAC (heating, ventilation, and air conditioning) air filters monthly can make a big difference in the Earth's carbon footprint.

5. Install Solar Panels

As I explained in a previous blog post, California is one of the best places in the nation to go solar. In fact, going solar is so important that California passed a law requiring all newly-built homes be equipped with a solar power system. The California solar mandate is part of an initiative by the California Energy Commission to have at least 50% of the state's energy produced from clean energy sources by 2030. For an instant estimate to see if solar panels are right for your house, enter your address into Google's Project Sunroof. In a matter of seconds, you can see how many hours of usable sunlight your home gets per year, the square feet available for solar panels, and the amount of money you could save based on that information.

6. Install dual-pane energy-efficient windows

If you haven't already, replace your windows with dual-pane energy-efficient ones, focusing on those that receive the most intense sun exposure first.

7. Install aerators on faucets

Especially here in California, drought country, creating an eco-friendly home should begin by installing aerators on your faucets, toilets, and shower heads can cut your annual water consumption by more than half. Aerators can be simply screwed onto the faucet head, creating a non-splashing stream and often delivering a mixture of water and air.

8. Make sure your toilet is a low-flow model

Do you know that toilets installed 15 years ago use more than twice the amount of water than the newer low-flow models?9. Replace your light bulbs

Using the EnergyStar®-rated compact fluorescent light bulbs all over your house can reduce greenhouse gas emissions by one trillion pounds.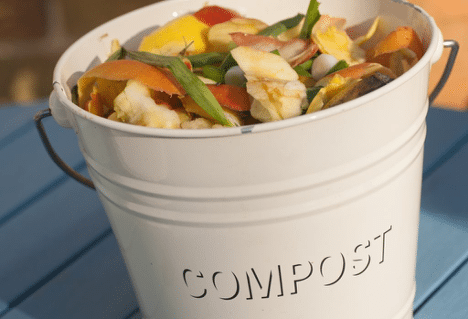 10. Compost

Buy a compost bin and use your kitchen waste to fertilize your garden or yard.

11. Go native…

…with your landscaping. Replacing a traditional lawn with native grasses will require 50% to 70% less water and save you approximately 60 hours per year in maintenance, for a savings of up to $3,500 in thirsty climates like ours. And don't forget to plant shade. Focus on the east and west-facing areas of your home and plant shady trees there to prevent the most brutal heat intrusion during summer months.

12. Stop using disposable bags

One of the most important tips for going green: Invest in reusable bags. Plastic bags tend to disrupt the environment in serious ways. They get into the soil and oceans and slowly release toxic chemicals. They eventually break down, with the unfortunate result being that animals eat them and often choke and die.

13. Wash laundry in cold water instead of hot

Warm water needs to be heated and heat requires energy. Roughly 75% of the energy required to do a load of laundry goes into heating the water. Using cold water saves energy, putting less pressure on electricity grids. Plus, cold water can help your clothes last longer.

14. Turn off lights when you leave the room

Just install one of the many smart home motion sensing light switches that automatically turn off when you leave a room. Smart home lighting allows you to turn off lights, radios, or just about anything you plug into the wall from anywhere in the world using your smartphone

15. Put a stop to unsolicited mail

Sign up to opt-out of pre-screened credit card offers. While you're at it, go ahead and make sure you're on the "do not call" list, just to make life better.

16. Conduct a home energy audit

Creating an eco-friendly home isn't a one-size-fits-all process, and a certified energy auditor can suggest upgrades that will lower your energy costs. Check the Residential Energy Services Network's easy-to-search directory of certified energy auditors in each state. Look for an auditor certified to give a Home Energy Rating System index rating, which is a score of your home's energy efficiency. Lowering the HERS index score will likely raise the resale value of your eco-friendly home when the time comes to sell.

17. Support local restaurants

It's good for the environment. Local food doesn't have to travel as far to arrive on your plate. It benefits the local economy, including supporting local farmers and other producers. It encourages sustainable agriculture.

18. Unplug unused chargers and appliances

Today's digital versions of coffee makers, microwaves, and food processors are constantly sucking down energy. Chargers for phones, laptops, toothbrushes, and more add to your electric bill every minute they're not actually in-use.

19. Drive the speed limit

The reason is painfully obvious: This is a time for conservation and moderation. Our nonrenewable fossil fuels, like those used in gasoline, are dwindling at an alarming rate. As far as energy consumption is concerned, the optimum speed for cars is 35 to 45 mph. Even better, walk or ride a bike for errands two miles or closer.

20. Pay your bills online

Not only is it greener, but it's also a sanity saver. Refusing to bring waste like paper bills into our homes is a lot better use of our time than trying to reuse or recycle it.
---
Remember to come back for Part 2 of my "Ultimate Guide to Creating an Eco-friendly Home," I'll blog about building a green home from the ground up and moving green. If you're interested in creating a new eco-friendly home in Santa Barbara, Hope Ranch, Montecito, or any of the other surrounding upscale Santa Barbara area communities, give me a call at (805) 886-9378 or email me at Cristal@montecito-estate.com. With more than 3 decades in the industry, I have the experience and knowledge to sell your existing property and find you the perfect green home!
---