EXPERTS WEIGH IN ON WHY TO PAINT, AND WHAT COLOR COMBINATIONS QUALIFY AS CLASSIC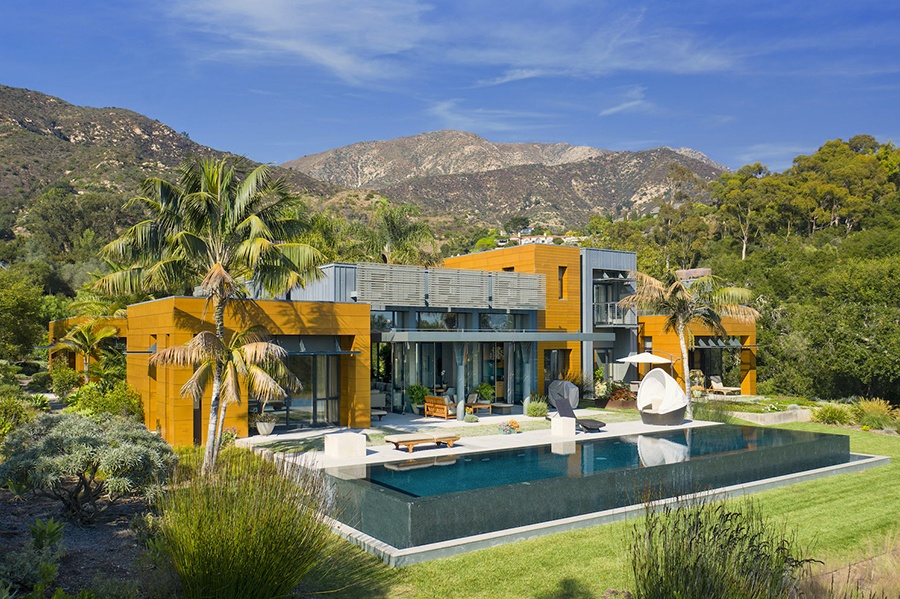 There are many reasons to tackle the seemingly overwhelming job of painting your home and choosing exterior color schemes. Not only does the paint contribute to your home's beauty and curb-appeal, like the image above from my Extraordinary Modernist Masterpiece listing, but it's a suit of armor for the structure itself. Protecting your investment is one of the main reasons to go for it. As the seasons go by year after year, the exterior surfaces of your home are exposed to its two worst enemies: sunlight and moisture, which we have in abundance here in coastal, sunny Santa Barbara.
READ: Preparing Your Santa Barbara Home For Sale
But there are other reasons too, including:
Updating your home's aesthetics.
Paint technology has come so far that exterior paint can provide the strongest, safest mold protection.
Exterior paint protects your interior air quality: Low VOC paints emit fewer "volatile organic compounds" into the air as they dry, protecting the air quality for the entire house and immediate surrounding area.
Exterior paint is also a must-do when the time comes to sell. In fact, the return on investment of painting and choosing one of the right exterior color schemes can yield around 55% of ROI.
The Power of the First Impression Many homebuyers judge the exterior of a home harshly, because they consider a poorly maintained home to be a costly hassle, not a wise investment. The inside could be newly remodeled and upgraded, but a house with cracked exterior paint can very easily be overlooked.
READ: How to Increase Home Value According to psychological studies, human beings put a lot of stock in first impressions, especially when it comes to real estate transactions. Most of us form an opinion about someone or something within the first 15 seconds of acquaintance, and this will hold true for your home. This first impression lasts; for better or worse, it takes a lot to convince people their initial impression was wrong.
When prospective buyers walk through your home, they'll experience many first-time impressions. But it all begins with the exterior color scheme of your home. The paint condition can fix a person's lasting impression. In addition, a poorly chosen color can rub people the wrong way. So, paint is a critical step in giving your home that "wow" factor.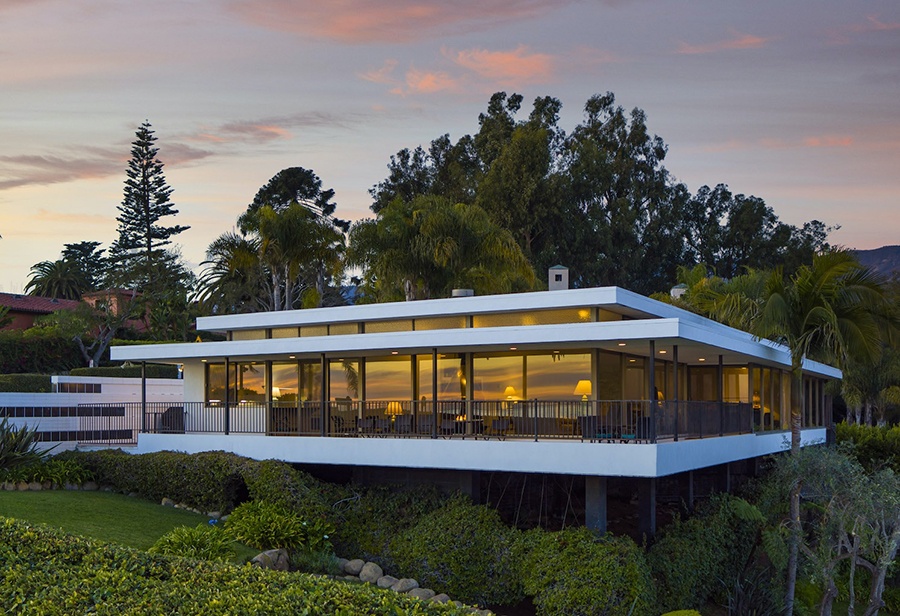 Exterior Colors that Sell Sellers should take into consideration the type of architecture when choosing a paint color. No matter the style, the rule of thumb is to always opt for light and neutral tones like white, beige, and grey. These colors might seem a little boring but as you can see from my Iconic Masterpiece of International Style Architecture listing pictured above, they can be anything but. Plus, remember the goal: You're trying to appeal to the widest possible audience, not your own tastes!
Dark, vibrant, or inconsistent schemes make homes feel smaller, stuffier, and less inviting. They also impede the buyers' ability to insert themselves into the space.
READ: 6 Do's and Don'ts of Home Renovations
In contrast, light color schemes make your home feel open and spacious, a place where buyers can see themselves living for years to come. Additionally, having fewer complicated design decisions to deal with streamlines the entire selling process. Fast and easy is the name of the game when you're selling.
Perfect Exterior Paint Pairings from the Experts Deciding which of the many exterior color schemes for the outside of your house is its own challenge. Here, top designers share their go-to hues for a home's siding, trim, and front door for a cohesive, eye-catching look.
Ready to paint your exterior and list your estate in Montecito, Hope Ranch or any of Santa Barbara's upscale communities? Visit my website to see how other luxury Santa Barbara homeowners prepped for sale by carefully choosing their exterior color schemes. Then call me at (805) 886-9378 or email me at Cristal@montecito-estate.com. I can be an invaluable resource for anyone considering listing their home or buying a new abode in the near future.