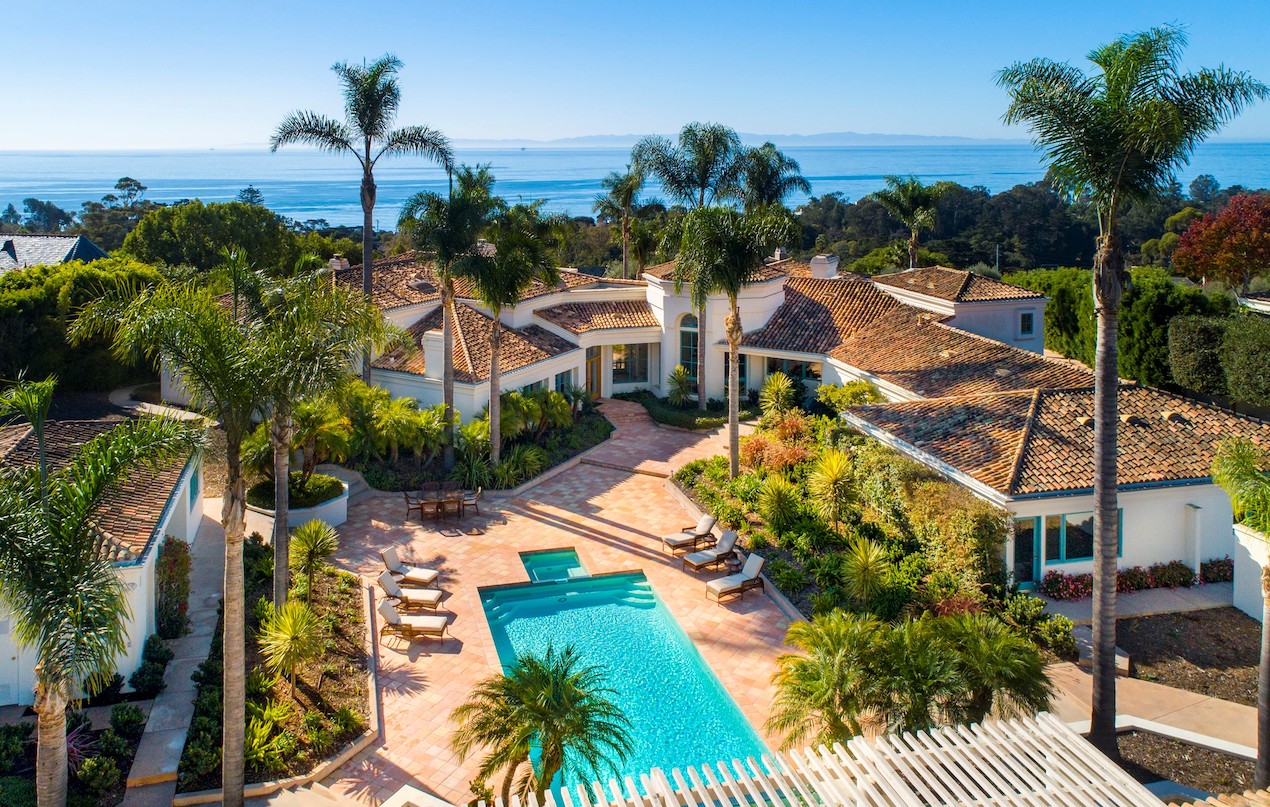 From Land Grant to Privileged Enclave, Ennisbrook Has Become a Jewel in Montecito's Crown
In 1845, 356 acres of vacant land in the hills a few miles northeast of the Santa Barbara Presidio, dotted with native oaks and not much else, were granted to Nemecio Dominguez, a prominent Presidio soldier. Today, much of that acreage – now a rich tapestry of verdant lawns, often exotic flora, palm trees, and beautiful homes and estates – is gated and guarded Ennisbrook, a haven for the well-heeled and well-known with a desire for privacy and security.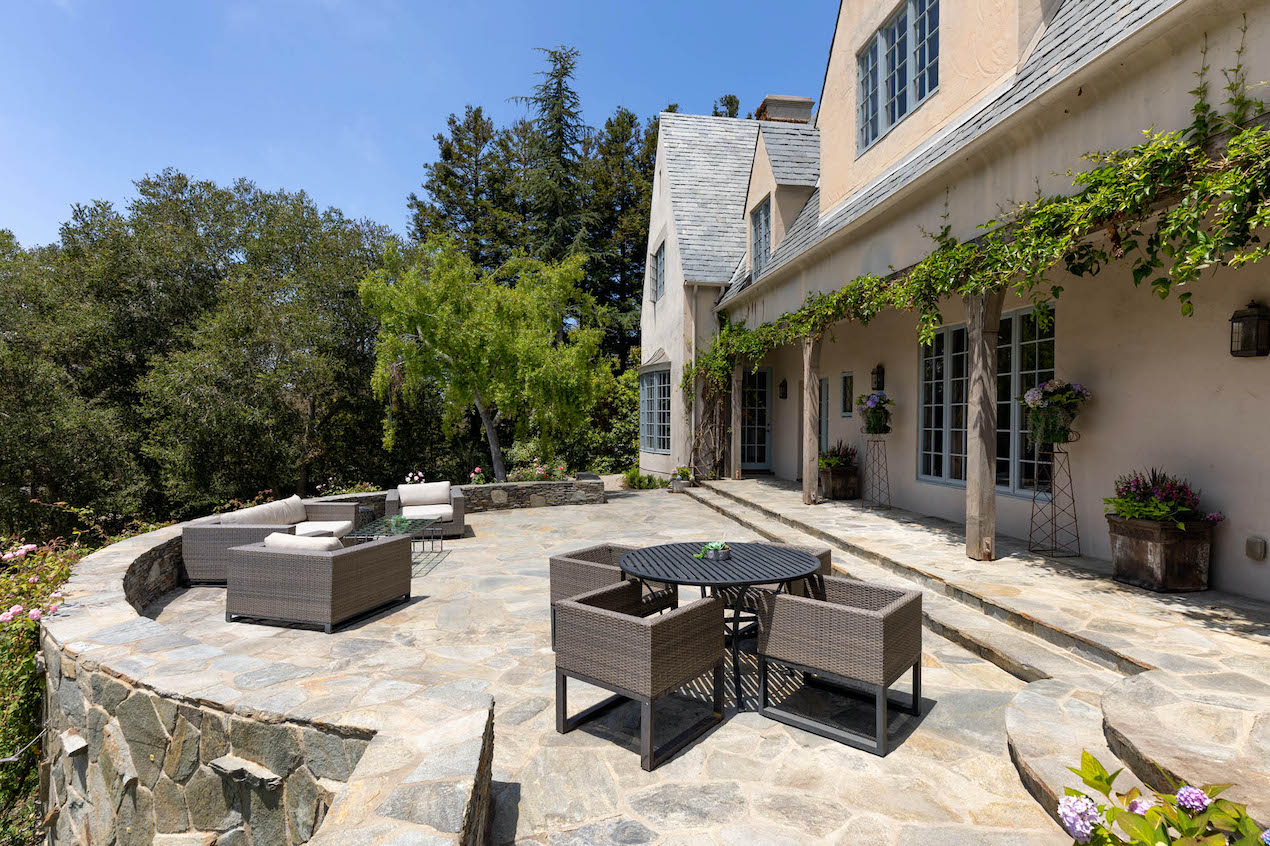 Ennisbrook homes are ultra-private.
The luxury homes here, only 102 in total, are perfect for relaxing in peace, surrounded by natural beauty, with the glittering Pacific Ocean and the spectacular Santa Ynez Mountains as full view. Most of the homes in the community, which spreads over 200 acres, sit on one-to-three-acre parcels; many featuring Spanish-and Italian-influenced architecture.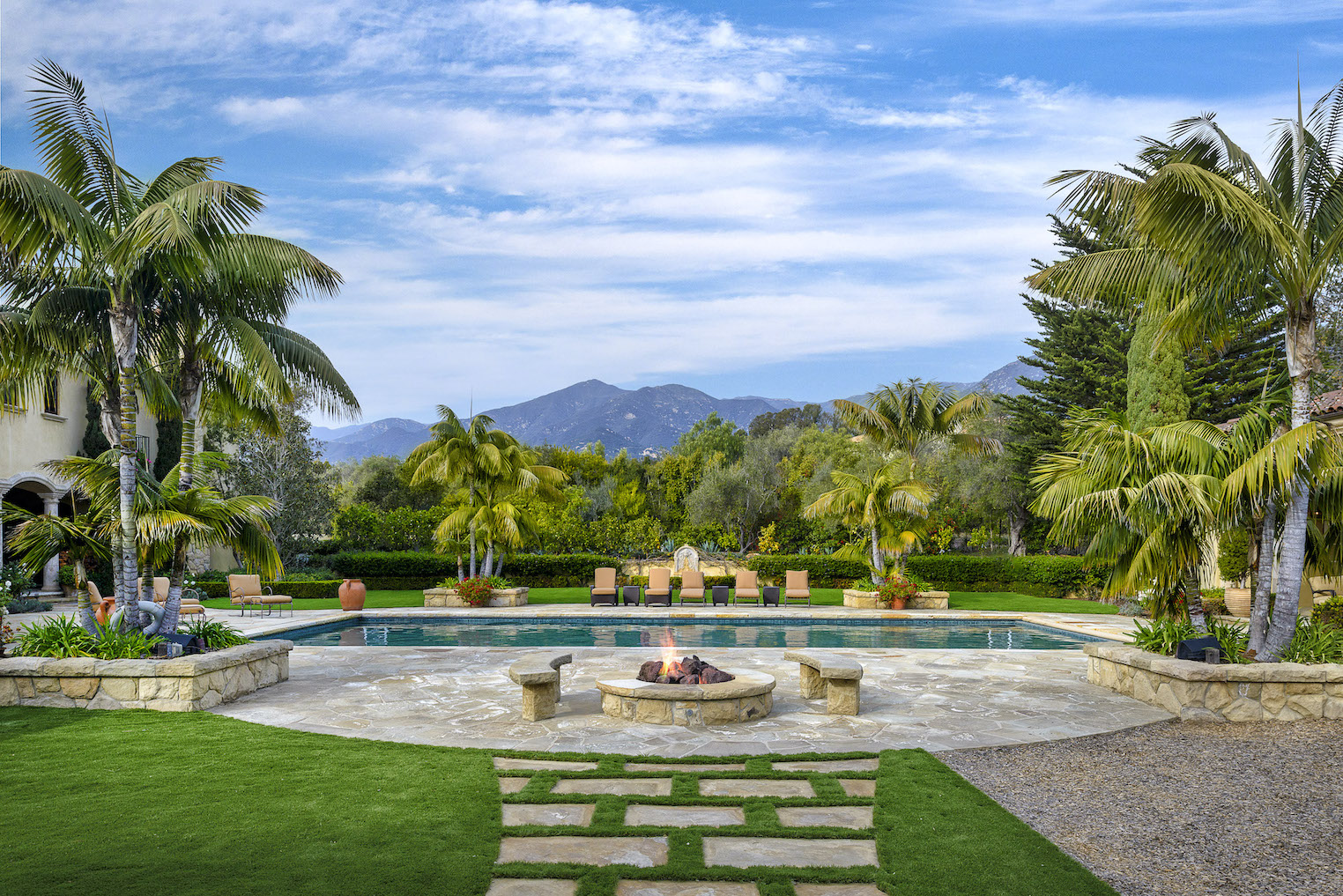 Ennisbrook homes feature amazing mountain and ocean views.
Ennisbrook estates come with luxury amenities designed to make residents feel as comfortable as possible. The roads and gated entrances are kept in beautiful condition and the entire neighborhood is blessed with extraordinary landscaping, privacy, and a connection with nature enhanced by more than 50 acres of open space.
This pristine enclave is located in the highly regarded Montecitio Union School District, and is just minutes from Montecito's Upper and Lower Villages, world-class beaches, renowned hiking trails, and more.
The Ennisbrook Clubhouse
The Dominguez adobe, one of Montecito's oldest buildings, is at the heart of the exclusive community. Located on a hill just off San Leandro Lane, the Spanish Colonial Adobe clubhouse not only commands a breathtaking view of the Pacific, but it also illustrates provenance.
The Clubhouse today is elegantly appointed and finished for the Santa Barbara lifestyle, hosting several parties each year for the residents. Besides four tennis courts (two of which are clay), residents have access to private wine lockers, kitchen and BBQ facilities, a separate Casitas pool and exercise room, basketball and pickleball courts, a lap pool, a substantial gym, and more.
The History of Ennisbrook
In the beginning, not much was done to develop the Dominguez land outside of a small portion of farmland and a horse racing track. The property changed hands several times over the decades. Herbert C. Cox of Toronto bought the ranch in 1916 and rechristened the property "Ennisbrook," Irish for "land by water."
Famed polo player Elmer Boeseke is among the property's many owners. He left his mark there, with personal mementos on display that span the great polo era during the 1920s and 1930s when Bing Crosby, Clark Gable, and Fred Astaire were visitors.
In 1986, new owners took over with the intention of building 63 homes. They were granted the rights to do so, contingent upon the developers opening Montecito's first nature preserve. The preserve, consisting of 44 wooded acres along San Ysidro Creek, opened to the public in 1990 and the Ennisbrook Trail's 1.85-mile lollipop loop is a favorite among avid hikers.
It's this marriage of nature preserve and residential development that makes the community of Ennisbrook so unique and desirable.
If your heart is set on moving to Ennisbrook or any upscale community in the Santa Barbara area, including Ojai, please take a tour of my comprehensive website where you'll find details of amazing properties for sale.
My Recent Ennisbrook Real Estate Sales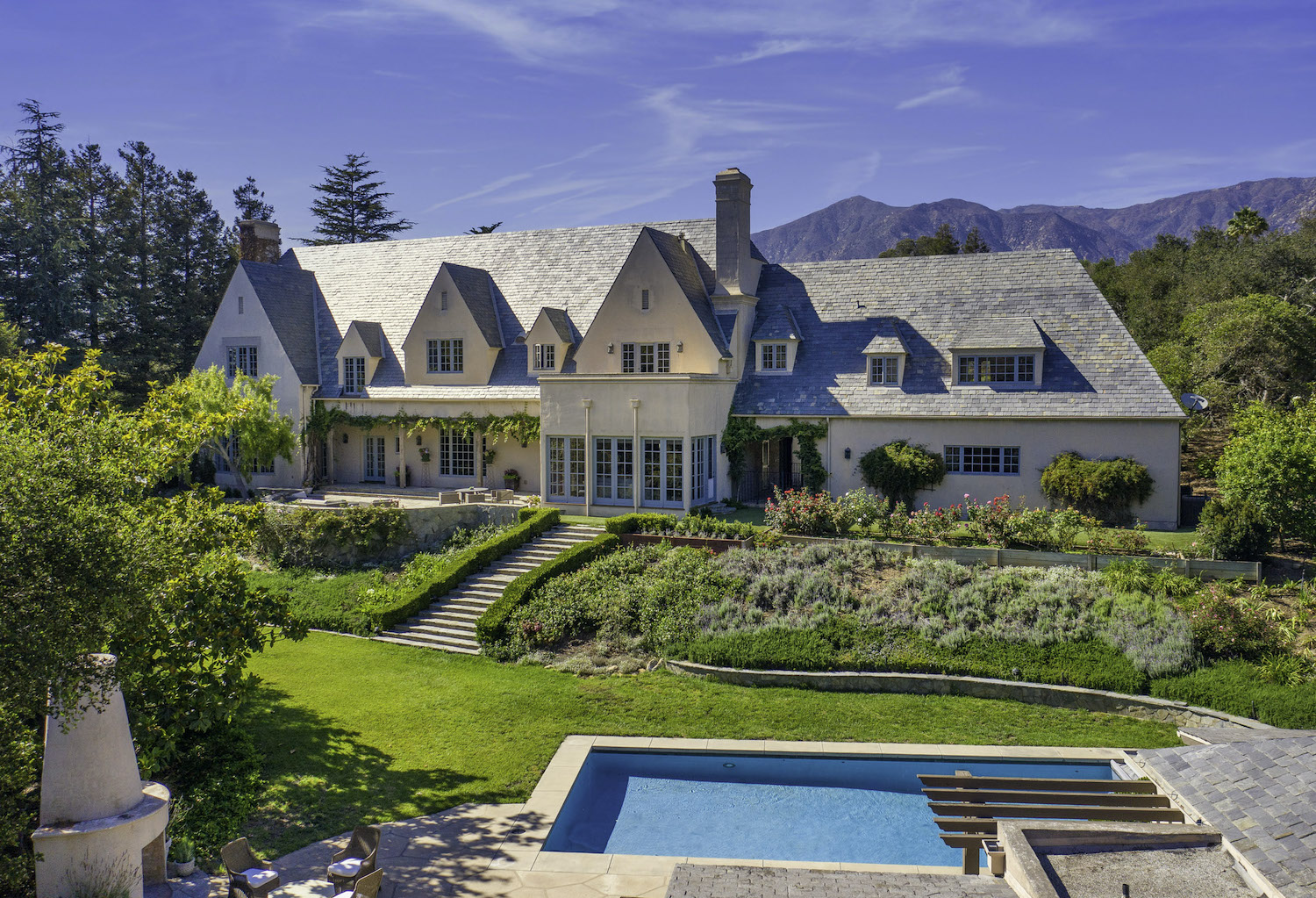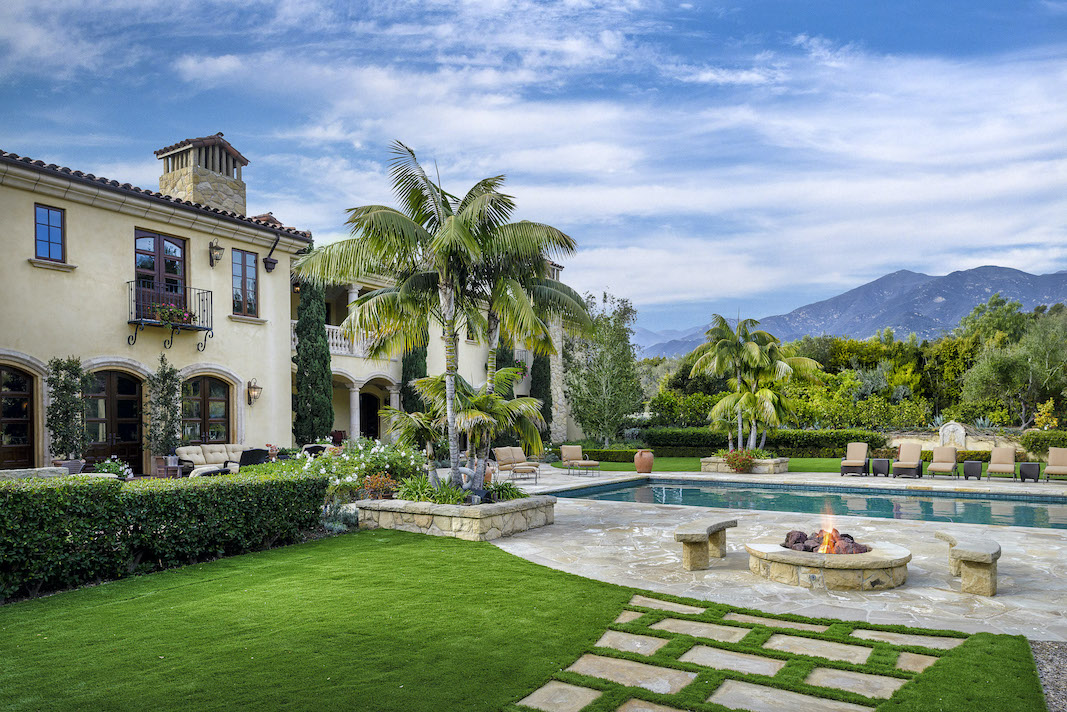 Premier Mediterranean-style Ennisbrook Estate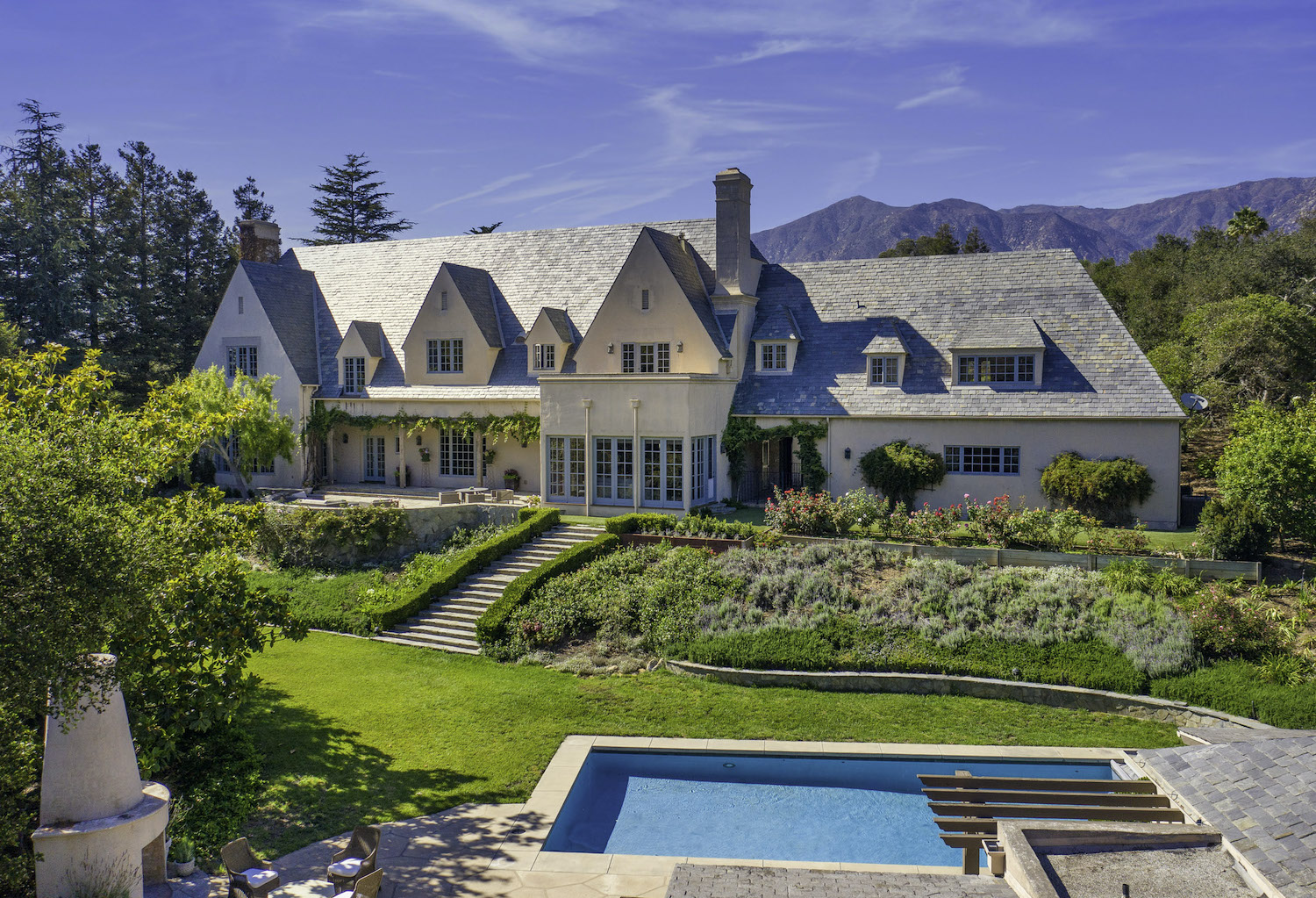 Contact me at (805) 886-9378 or via email at Cristal@montecito-estate.com to find out about available homes for sale in Ennisbrook, including off-market listings in this special community.