WHAT EVERY SANTA BARBARA AND MONTECITO HOMEOWNER NEEDS TO KNOW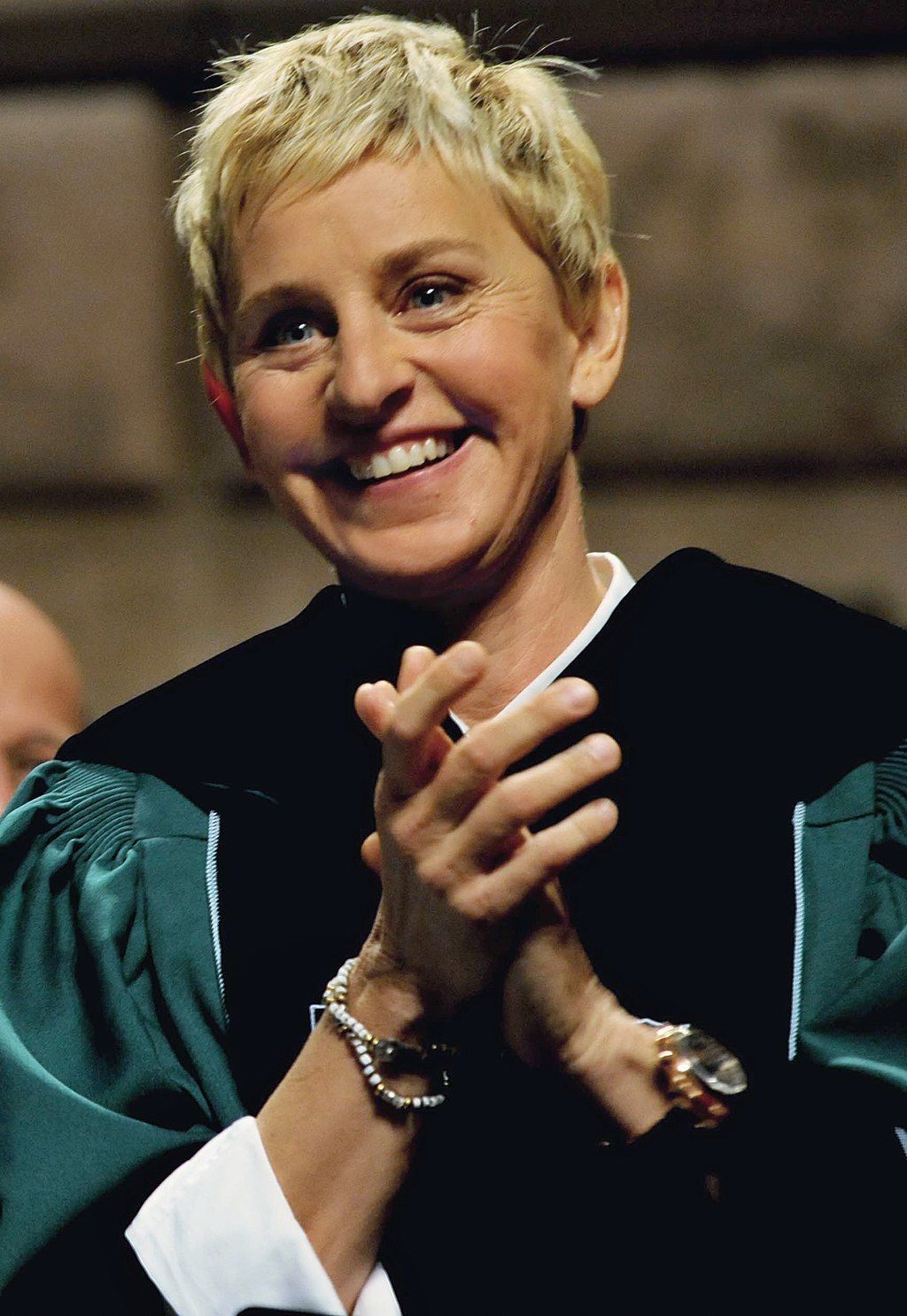 Tulane Public Relations, CC BY 2.0 , via Wikimedia Commons
In light of the alarming news about the burglary of Ellen DeGeneres and Portia de Rossi's Montecito mansion, I thought this would be the perfect time to take an in-depth look at state-of-the-art home security systems.
Ellen and Portia were home at the time of the burglary, but, luckily, they were not harmed. Still, the thief or thieves managed to get in through a back door and get out undetected with some of the couple's high-value jewelry and watches. According to the Santa Barbara County Sheriff's Office, the crooks appear to have targeted Ellen's 8,100-square-foot estate because of her celebrity status.
The massive Balinese-style home was purchased in early 2019 by the Emmy winner and her partner. It was apparently burgled on the 4th of July. Of course, it's highly likely the property had a security system. Was it not enabled? Was it somehow breached? Although there are many possibilities explaining the break-in, since then, the famous couple has turned their home into a fortress; installing laser sensors and cameras around their entire property and hiring a new security company along with armed patrol guards.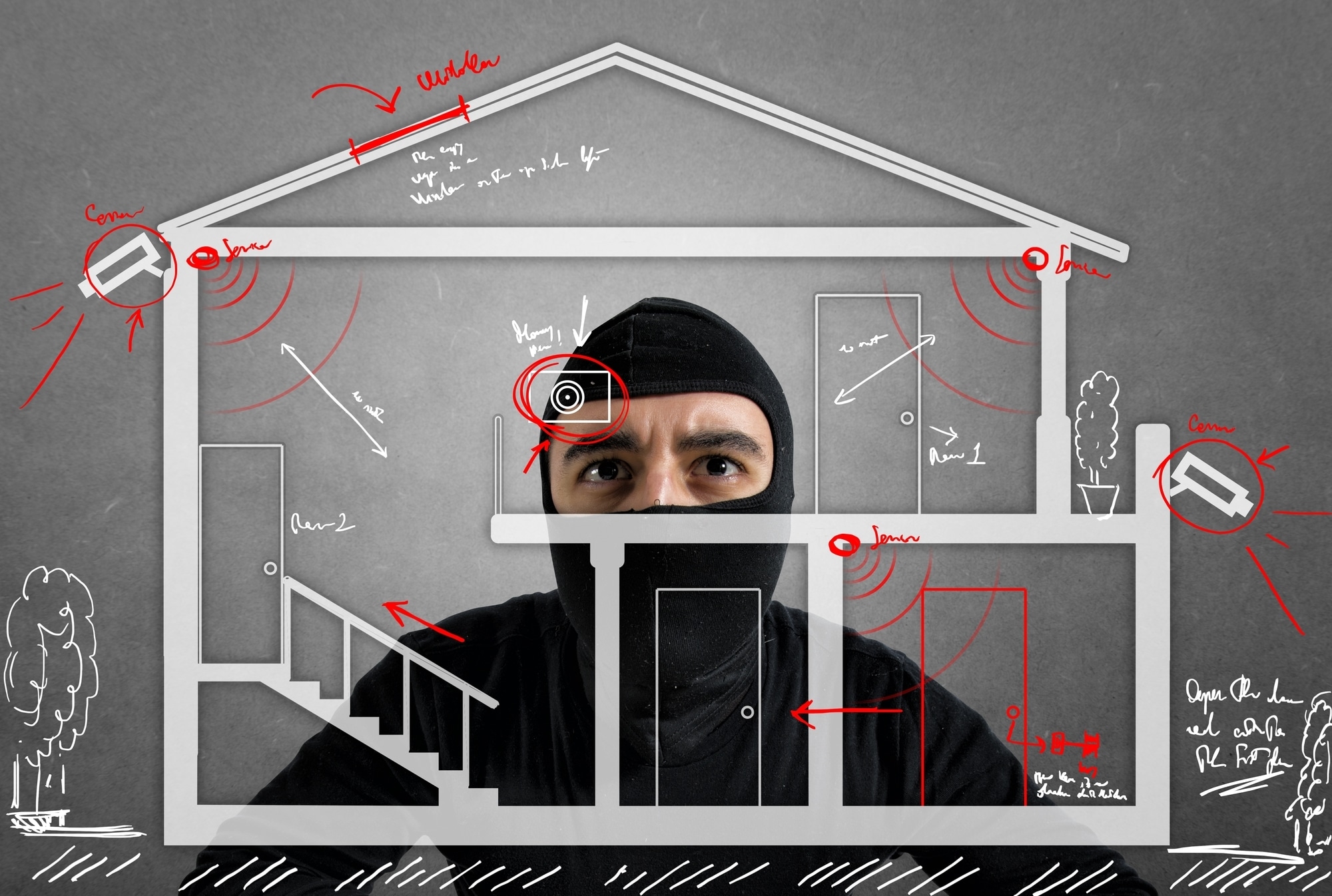 The Importance of Home Security Systems
Every 14.5 seconds, a robbery is reported. That is why luxury homeowners need to partner with a home security provider and install a home security system that offers protection from intruders. Be sure to do your due diligence before signing a contract with a security service provider. Start by reviewing this article from the editors of the personal-finance brand and website, MONEY.
Experts say homes without security systems are 2.7 times more likely to be targeted by burglars. In most cases, the mere presence of an alarm system is enough to protect your home and family from a break-in.
The average time spent by a burglar inside a home is less than 15 minutes. Cash, prescription drugs, jewelry, electronics, smartphones, and other devices, are primary targets. Only about 15% of home burglaries result in a conviction.
Celebrities and High-Tech, State-Of-The-Art Security
Montecito homeowners need to follow celebrities like Ellen and Portia when it comes to high-tech, state-of-the-art security systems, and providers. Forget panic rooms, stone walls, reinforced steel gates and alarms, today's luxury homeowners don't want to compromise their lifestyle by creating a bunker-like compound. Instead, they are looking to add layers of security, much of it invisible, with the latest products and services designed to keep them and their belongings safe.
Here is a peek at the measures some A-listers have undertaken to keep their homes, families, and valuables safe:
Tom Cruise takes several measures to ensure his privacy including an iron gate and a team of guards, along with surveillance cameras, an electronic security system, and more. It's even rumored that he captures the picture of every license plate from every car that enters his property.
Prince William and Kate Middleton use air-locked double doors for the ultimate in protection along with a top-of-the-line surveillance system (perhaps like this one from ADT security). Plus, their home sweet castle is watched by guards 24/7 and adorned with spiked railings.
Kim Kardashian and Kanye West spend more than $1 million a year on home security alone. Not only is their home surrounded by gates and monitored 24/7 by guards, but they even have a family armored vehicle.
Jay Z and Beyonce spend $4 million a year on security, employing an electronic security system, an array of surveillance cameras, and a team of guards who stay on-duty at all hours of all days.
Tom Brady and his wife Giselle Bundchen utilize motion sensor detectors, gates, surveillance cameras, and a home security system, but they also have a moat around their property.
Johnny Depp's home is built for optimal security with a variety of towers and turrets. But he also has his own armed guards, an alarm system, and surveillance cameras, plus, there is only one entry door at Johnny's place which is covered with an iron gate.
Curtis Jackson (50 Cent) spends more than 50 cents on his security. For $1 million a year Jackson employs a top of the time home security system and surveillance cameras along with a team of guards on watch 24/7.
Why Install a Monitored Home Security System?
Even if you aren't a celebrity, experts suggest luxury homeowners install a monitored alarm system to provide constant surveillance. No longer will leaving town for business or vacation raise your blood pressure. With a monitored service, there is always someone to respond to any emergency situations. And even more stress-reducing, homeowners will also have the ability to monitor their homes remotely.
There are various kinds of home security systems on the market today. With a higher value home comes greater security needs. Top-of-the-line security systems give luxury homeowners better protection against both invasion and environmental damage like flooding and fire. The best equipment should be easy to use and should provide super-luxe homes with more aesthetic value.
Just about any house security system will allow owners to program their own threat code, which disarms the alarm but also covertly calls the police. Lighting systems can be programmed to turn on in the evening while homeowners are on vacation. Generators and satellite phones act as backups during unforeseen natural disasters, an increasing concern of clients worldwide. And the list goes on.
Here are 5 features to look for in a high-end home security system:
4K Color Night Vision
Don't allow burglars to take advantage of the dark cover of night when no one's home or worse, everyone's in bed asleep. That is why the latest high-tech security tool is 4K color night vision. Besides offering another layer of security coverage to prevent intrusions and theft, color night vision helps police identify criminals with specific details like someone's hair color and vehicle color. One example is Lorex's Nocturnal Security Cameras. These 4k security camera systems are the best on the market due to their ultra-sensitive image sensors which allow them to produce full-color images, even in the dark.
Smart Home Integration
Integrating your security camera system with smart home technology allows homeowners to have more control over their home security. Adding smart locks on all your doors, for example, allows homeowners to lock all the doors in their home with the push of a button on their mobile device. These images will allow you to see who is at your front door, even remotely, and wait for you to decide whether to allow them to enter. It works by detecting motion or heat at your front doorstep, then sending an image of the person directly to your phone.
4K Digital Zoom
We covered 4K Color Night Vision above, but what about a security camera system with 4K digital zoom capabilities? These top-of-the-line capabilities provide more coverage for larger homes as we have here in Montecito, Santa Barbara or any of the surrounding upscale neighborhoods. Homeowners can remotely customize the camera's view by zooming into an area without losing video quality. A digital zoom lens is a must for picking up details you would otherwise miss in a large area like the living room or backyard of a mansion or large estate.
8-megapixel Image Sensors
Get the best view of unwanted burglars by installing cameras with 8-megapixel image sensors. Featuring 1080p resolution for ultra-high definition, the sharpness offers next-level detail when reviewing footage. More pixels make objects, faces and license plates in the distance stay identifiable when it is necessary to zoom in.
Next-Generation Security
It is no secret that luxury homeowners need the best security solutions on the market today. And there is plenty to choose from. IntelliVision will capture and trace the license plate of any incoming cars. Biometric locks by Princeton Identity use facial recognition to open doors, while SekureID requires just the touch of a finger. Several companies, including ADT, offer fog machines. Anyone who manages to get past a homeowner's first line of security could find themselves lost in a fog so thick it cuts visibility to under four inches. And no need to worry about your valuables being ruined from the haze.

Speaking of valuables, Art Guard has launched a patented Magnetic Asset Protection system made of small magnets that can be attached to valuables. The system's sensors will detect the tiniest movement and alert authorities.
Use Social Media Wisely
Ellen and Portia along with many other celebrities know the importance of keeping certain things out of their social media posts. They are cautious about sharing family plans, whereabouts, and activities on social media, and be aware that the photos posted of your home and possessions may seem like an invitation to a burglar.
In this technology-driven age, burglars use social media all the time. The minute you post trip details, the thief begins planning his own trip – to your empty house. He can find it using Google Street View, online image searches, and Internet directories and his most important tool is you and the information you share via social media.
Even casual mentions of your new work schedule, upcoming dinner date, or event you're planning to attend can offer important clues about your routine. Think before you post. Here are some key tips:
Lockdown your Facebook privacy settings using Facebook's privacy shortcuts.
Never accept a friend request from a stranger
Share personal data sparingly
Keep quiet about upcoming trips
Don't share information about your daily routine
Make sure the media locations feature is turned off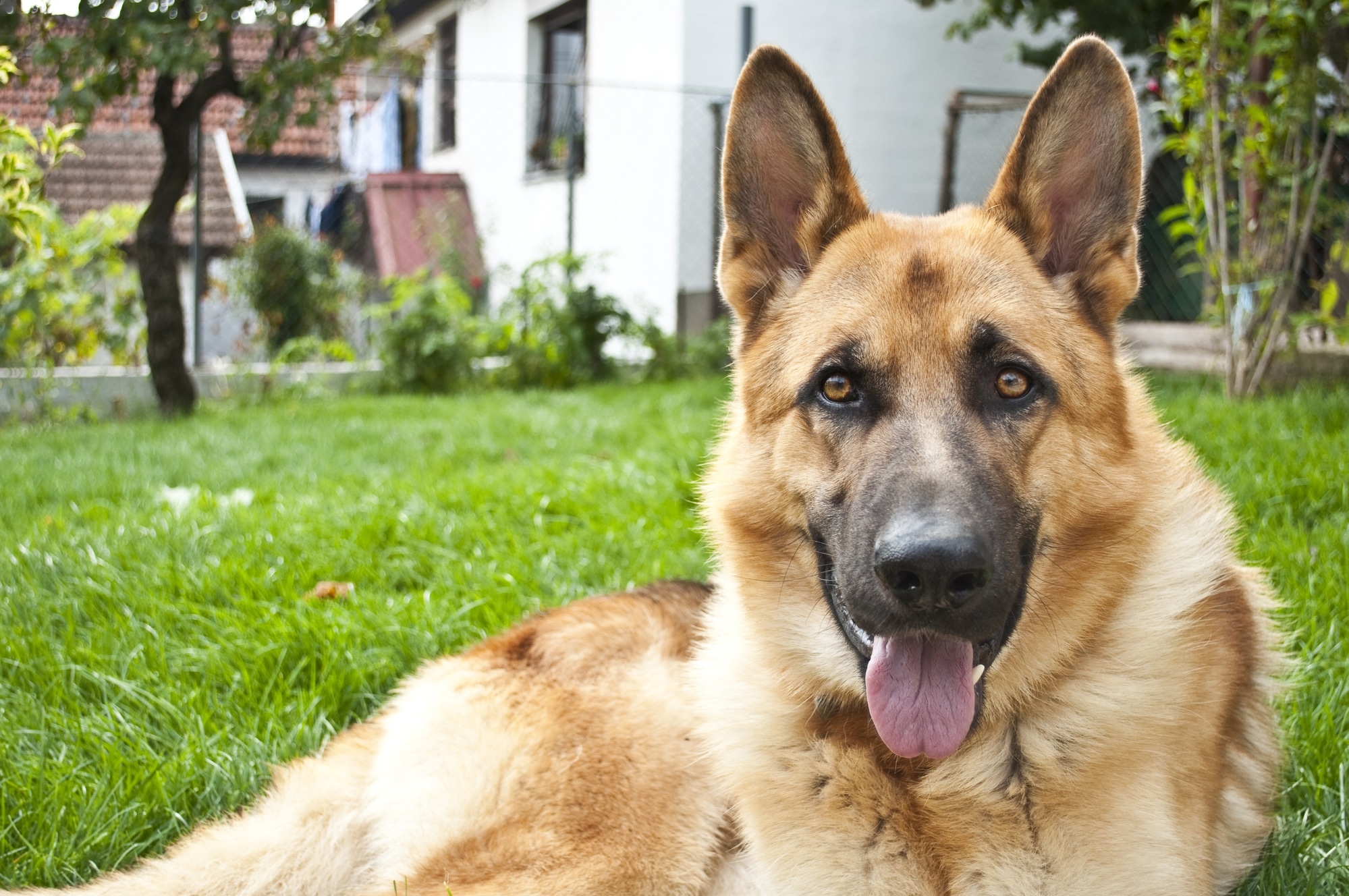 Time for a Trained Security Dog?

Long-time animal lovers, Ellen and Portia, have many rescue dogs but it is not clear if any of them were home at the time of the robbery. Still, security companies and serious burglars alike say that barking dogs can make petty thieves stay away from your home, but determined criminals are not likely to be deterred solely by Fido or Fifi.
That is why many homeowners choose another option: purchasing a trained security dog. Typically, any medium-sized or large dog breed can make a suitable security dog. However, the dog's temperament is essential. German Shepard dog breeds are the best all-rounders, they can be easily trained, are well disciplined and obedient.
You can purchase a puppy and train him or her yourself, or purchase a fully trained security dog from Royal Dog Academy. These specially trained canines are not only good companions, but they are also the best protectors. When someone enters your home, a well-trained guard dog will bravely lay down their own life to protect you and your family. Now that is some loyalty!

For those who are allergic to dogs, there is now a robot guard dog named Spot released by Google-owned Boston Dynamics. Spot is a 160-pound, four-legged robot meant for both indoor and outdoor use. Electrically powered and fitted with hydraulics, the robot dog has a sensor head that helps it navigate around even rough terrain.
In the video, Spot walks into a hallway much like how any dog would. As it passes by cubicles in the Boston Dynamics office, it receives a surprise from one of the employees: getting kicked but not going down. There is sufficient force in the kick to topple a table, but Spot shows it can take a hit, quickly regaining its composure to continue walking.
There's no information regarding the actual future for Spot. It's anyone's guess at this point as to what applications a kick-proof robot dog like Spot would be useful for but imagine having him guard your home.
---
I'm delighted to offer this post on my blog since I'm confident it provides Santa Barbara and Montecito homeowners some good intel on all the home security monitoring system options out there today. Chances are, a home or estate you purchase using my services will already have a first-rate monitored security system. If you're considering selling, remember state-of-the-art home security can make your property much more attractive to potential buyers. Either way, I'm ready to help with your purchase or sale of real estate in Montecito, Hope Ranch or any of Santa Barbara's upscale communities, just call me at +1 (805) 886-9378 or email me at Cristal@montecito-estate.com.
---