5 GADGETS TO MAKE YOUR MONTECITO HOME HOLIDAY-READY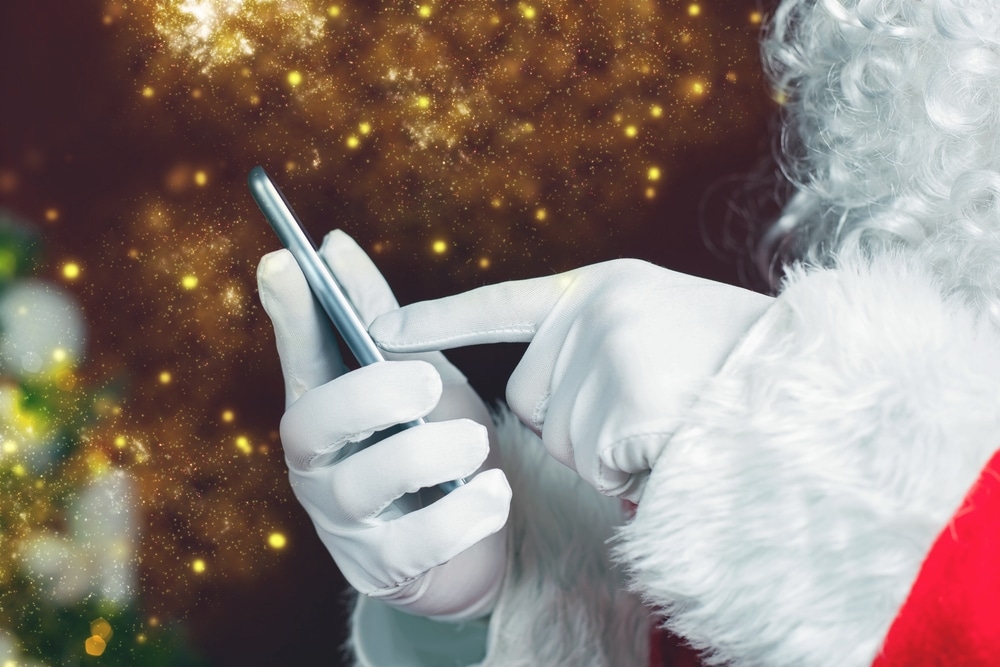 There are a bunch of high-tech home gadgets out there designed to help Montecito homeowners enjoy themselves over the holidays – and beyond. With Thanksgiving and other holidays right around the corner, many homeowners are already feeling the stress of the season. No wonder. Tis the season homeowners spend their time preparing feasts and festivities while playing host to friends and family. That's stressful!
But don't fear. I've found the devices that will make this holiday season a little less daunting for Montecito homeowners. These 5 high-tech gadgets are designed to give hosts and hostesses time and energy to socialize, or even, heaven forbid, relax over the holidays.
The Samsung Chef Collection Professional Dual Fuel Range
The 36" available for $7,999
Busy Montecito hosts don't have to miss the entire season slaving away in the kitchen thanks to The Samsung Chef Collection. This professional dual fuel range can actually work to unchain cooks from the stove. How? By using clever, connected technology. Besides one-touch steam cooking, Montecito homeowners will go crazy for the two 22K brass dual power burners and dual convection twin fans. Plus, the Samsung Chef Collection Professional Range comes equipped with Bluetooth connectivity. That means the range automatically starts the hood whenever the oven detects that the range is on. The Pro Range is also Wi-Fi-enabled. That allows users to power the oven on or off and/or change the temperature right from their smartphones from any room of the house or even outside.
READ: Add Value to Your Home With a Chef-Inspired Kitchen
Piqo
Mini Projector available for $399
Sharing memories via photos and videos is a great way to catch up with family and friends, especially this time of year. With Piqo in your high-tech home you can easily turn any wall into a screen to play media. While these days, it seems as though everyone has an endless photo album and home movie archive in their pocket, this mini projector allows you to share photos and videos with ease. That's because the Piqo is the world's smallest portable mini projector. Once you try it, you'll agree that it packs a mighty punch. Featuring 200 lumens of brightness power, Piqo is capable of projecting 1080p HD videos at up to 240 inches. Plus, the good news for those who might be technologically challenged, it's a breeze to connect to Piqo -- by Bluetooth or wireless -- from a phone, tablet or a computer. That means all of your guests can easily showcase their photo and video library without having to call tech support.


RelaxonChair MK ION-3D
Available for $2,999
It may look like something from another galaxy but the MK ION-3D from RelaxonChair is definitely something homeowners and their guests will appreciate this holiday season. After all, the holidays are the perfect time to lounge. And lounge you will with this futuristic piece of furniture. That's because, in reality, it is a full-body, zero gravity Shiatsu massage chair capable of scanning the sitter's entire upper body to provide the ideal massage. The chair features a patented six-roller massage mechanism. That mechanism is capable of 5 distinct massage techniques a 38 total airbag massage system as well as 10 preset automatic massage programs. It's like inviting a masseuse to your holiday table!


iFlame
The iFlame app is free to download but interested parties should visit the website above for pricing for their individual fireplace system
It's not the holidays without a blazing fireplace. That is where the iFlame comes into the picture. Think of it as a portable Prometheus, if you will. This free app brings that age-old holiday tradition into the modern era. How, you ask? The answer is simple. iFlame makes gas fireplaces as connected and clever as any other smart device in your high-tech home. This app can be used for a single unit or inside homes with multiple fireplaces. With the iFlame app and associated technology your phone, tablet or watch will turn into a fireplace remote. It's easy to turn your fireplaces on and off, adjust temperatures, check and coordinate with outdoor temperatures, and more. You can even choose festive flame colors if you wish! The best part is that Montecito you can call forth flames with your voice through A.I. assistants like Alexa or Google Home. Now that's power!
READ: Mantel Magic: It's Easier Than You Think
The Breville VertuoPlus Coffee and Espresso Machine
Starts at $130
Coffee lovers will appreciate this top of the line, automatic coffee/espresso maker. That's because it offers the latest innovation from Nespresso with an all-new design and colors to complete the perfect single serve coffee or espresso cup experience. You and your guests will enjoy waking up to the smart coffee maker that brews single-serve coffee at the touch of a button, thanks to Nespresso's CentrifusionTM technology using barcodes to deliver the best in-cup results including the perfect crema for large coffee cup sizes. Simply insert the capsule where it will blend into freshly brewed Coffee or authentic Espresso. The Vertuo Plus has a motorized head and movable 60 oz. water tank. The water tank can swivel out or stay behind the machine based on the configuration of your counter space. The machine also has a fast heat-up time of only 20-25 seconds and has an automatic shut off after 9 minutes.
---
Now you know the latest and greatest high-tech home gadgets for the holidays designed to allow you to actually enjoy yourself this year. If you are looking for the perfect high-tech holiday gifts, check out this article from Today.com with 32 ideas for 2019. Meantime, if you are considering selling your Santa Barbara home, I suggest you do it now. Give me a call at +1 (805) 886-9378 or email me at Cristal@montecito-estate.com and I'll happily add your home to my portfolio of fine properties. I'm also here to help you find the perfect family home in the area at the same time!
---