Santa Barbara is the secret hiding place for many of Hollywood's ultra-rich and famous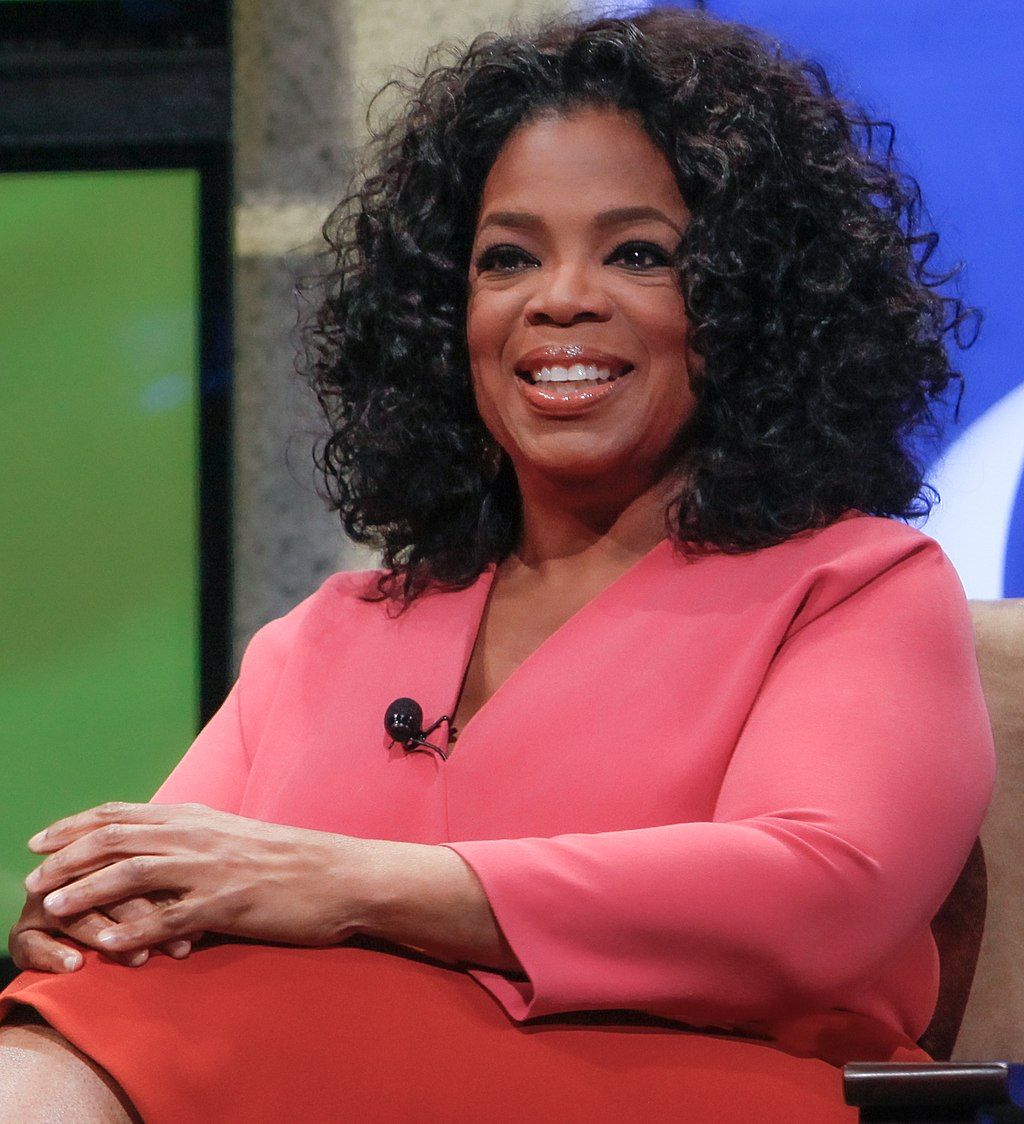 INTX: The Internet & Television Expo, CC BY 2.0 , via Wikimedia Commons
Santa Barbara is a true oasis for the famous, which is why you'll find so many celebrity homes here. The fact that celebrities choose to live on the American Riviera is not so surprising. What is surprising though is that Santa Barbara may be home to more celebrities per square mile than Beverly Hills. In fact, it has earned the moniker "Beverly Hills North."
The town, known as an American treasure, sits on the Pacific Ocean just under two hours north of Los Angeles. Nestled at the base of the Santa Ynez Mountains, it offers what locals love: a backdrop of beautiful mountains and a "front yard" of Pacific Ocean and gorgeous beaches. They also appreciate the perfect Mediterranean climate. Celebrity residents value the fact that Santa Barbara is truly one of the most beautiful places in the world. They treasure the fact that they can live here without being bombarded by fans and paparazzi every time they step outside.
My friend, author Robert L. McCullough, wrote an entire book about it: Where Hollywood Hides – Santa Barbara: Celebrities in Paradise.
The book takes a look at the history of celebrities living in and around Santa Barbara. According to McCullough, it all started in 1912, long before Hollywood had a foothold in the entertainment industry. That's the year the Flying A Studios opened in downtown Santa Barbara. One of the earliest film production facilities on the West Coast, Flying A Studios produced more than 1,000 films. Those movies put Santa Barbara on the map as a prominent center for movie magic.
A decade later, Hollywood had become the new center of international film production, but Santa Barbara never lost its celebrity allure. Since those early days, the area has continued to attract a wide range of celebrities seeking respite from the demands of Tinsel Town, a mere 90 miles away.
The quiet streets and uncrowded beaches of Montecito, Carpinteria, Hope Ranch, and Summerland have always attracted the internationally famous. This book celebrates the Santa Barbara-Hollywood relationship, paying homage to some of the show business personalities who lived here: from Charlie Chaplin, known for building the landmark Montecito Inn, to Santa Barbara's current most famous resident Oprah. But she's not the only star to make Santa Barbara Home these days.
Tim Allen, Steven Spielberg, Ed Asner, Kevin Costner, Julia Louis Dreyfus and her husband, writer Brad Hall all have homes
here. So, do Tom Cruise, Whoopie Goldberg, Eric Schmidt, Dick Wolf, Brian Wilson, Stevie Nicks, Jeff Bridge, and George Lucas, among others. No surprise here since Santa Barbara has some of the richest communities in Southern California -- without the limelight and paparazzi. The area is a quiet and peaceful oasis for the extremely well-to-do's.
Oprah's Home
The world's most famous television talk show host, Oprah Winfrey, famously purchased a mansion in Montecito a few years back. She bought the estate for $48 million while on vacation. It didn't take Oprah long to fall in love with Montecito. Her Montecito palace is a fully renovated estate that includes 6 bedrooms, 14 bathrooms, 10 fireplaces, a modern high tech gourmet kitchen. It also has a state-of-the-art theatre, a wine cellar, a barn, orchards, two ponds, an outdoor theater, tennis court, a 4,500 sq. ft. guest house with a pool, an outdoor entertainment area, and even a man-made lake stocked with fish. Like many homes in the area, it has both mountain and ocean views.
Ellen's Estate

Another famous talk show host is one of Oprah's neighbors in Montecito, namely Ellen DeGeneres. Ellen and her wife Portia DeRossi bought a 13 acre estate in 2013 for $22.5 million. That was quite a deal for the two-story property listed for $26 million. Built in the late 1920s using locally quarried stones, the 10,500 square foot home has nine fireplaces and a Roman column standing in the garden that dates from 200 B.C. In fact, Ellen has purchased, renovated and sold several homes and estates in Montecito and the Santa Ynez Valley.
George Lucas

"Star Wars" creator George Lucas plunked down about $25 million for his spectacular beach house in Santa Barbara. With an estimated fortune of $3.25 billion, he snapped up the 1.7-acre estate when the price was reduced from $37.5 million. Build in
1980, the 3,540-square-foot home has 4-bedrooms in the main house with walls of glass facing the beach. The 2-bedroom guest house also has amazing ocean views. Down a long and narrow outdoor pool, there's an exercise room and yoga room. Outside George hangs out on his brick-paver patio or his wood plank deck that surrounded the lap pool, both with ocean views
Neverland Ranch
The historic landmark once owned by Michael Jackson is also located within Santa Barbara County. The King of Pop lived in the magical paradise getaway in the Santa Ynez mountains for more than 20 years. Named after the fantasy island in the story of Peter Pan, the ranch was fully staffed when Michael and his family lived there. It even had its own theme park, and mini-zoo that housed two tigers, four giraffes and three chimpanzees. To this day, there are still several barns on the property, and a petting zoo with goats.
In 2009, Thomas J. Barrack Jr., an American private equity real estate investor, purchased this
historic landmark in his conquest for distressed celebrity properties. The property hit the market again in 2015 for $100 million and is still for sale today. I'd be happy to arrange a tour for serious buyers.
Celebrity Worthy Home For Sale
Take the Somerset Estate pictured above for example, where European and Montecito influences meet. This 5-bedroom, 6.5 bathroom single family home was built in 1918 in Montecito's elite "Golden Quadrangle." Combining provenance, impeccable care, skillful renovation, and tasteful updating, Somerset estate stands ready to welcome its new celebrity owner. From 1939 to the 1960s, the home's owner, Henrik Westen, commissioned iconic architect Lutah Maria Riggs to design and oversee several alterations and additions. Landscaping of the approximately 1.6-acre grounds is believed to be attributed to prominent landscape architect Lockwood de Forest. Today, the home is an example of superior 21st-century workmanship and conveniences while honoring early 20th-century charm and class.
Other Celebrity Homes for Sale
There are many other celebrity-worthy homes for sale in Montecito, Hope Ranch or any of Santa Barbara's upscale communities listed on my comprehensive website. If you'd like to take a tour of any listed on my site or find out about exclusive pocket listings, call me at 805.886.9378 or email me at Cristal@montecito-estate.com.