HERE ARE SOME DIVERSE AND LUCRATIVE INVESTMENT OPTIONS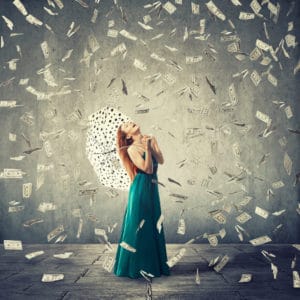 There are so many ways to build wealth without relying on one of the most common wealth-building platforms: the stock market. To some, investing in the stock market might feel a bit risky today since we are at near-record highs. In fact, we are now in the longest bull run in the American economy since WW2. Many experts warn that it is only a matter of time before the market changes. That's right, they say we are due for a major correction in the near future. That could mean that now is the worst time possible to invest in stocks.
Only the top 4% of companies, around 1,000 stocks per year, account for almost all the wealth creation in the market. So, if you opt to pick stocks individually, you have a 4 in 100 shot in making the right choice each time. Plus, half of the stocks that hit the market have only a seven-year lifespan. That means that 50% of new stocks created today won't be around in seven years. However, there are several new alternative investment options to try. These options can protect your portfolio against the fluctuations in the broader economy. So, rather than putting all of your hard earned money in one basket, consider these 6 ways to build wealth without the stock market:
Purchase rental properties and/or vacation homes:
A drop in homeownership rates has led to a rental boom, which means investors can easily boost their finances by purchasing a second property. The cool thing about investing in real estate is that there are plenty of ways to do it. You can invest in commercial real estate, you can invest in rental properties, you could flip houses, or you could invest in properties that would be hot on Airbnb. If you feel overwhelmed by those options, it's totally normal! After all, real estate investing is a tricky business where you can lose money just as easily as you can earn it. But by working with the right Realtor®, you can be sitting pretty in no time. Rental investments can generate returns, as long as you follow the rules. Luckily, if you're looking to buy in upscale Santa Barbara, this market has a strong interest in rentals and vacation homes. But if you don't want to be a landlord and manage tenants and maintenance yourself, I recommend you hire a trustworthy property manager.
Read: What You Really Need to Know to Find A Real Estate Agent
Peer-to-Peer Lending, Social Lending, and Crowdfunding:
Lending industries growing rapidly today include peer-to-peer lending, social lending, and crowdfunding. With these platforms, borrowers can connect with a wide range of potential lenders instead of relying on traditional banks for financing. The borrowers are individual consumers or small businesses, and the investments usually target an 8% to 12% return. Most of these new platforms focus on consumer lending and SMB Lending. In order to take advantage of these platforms, a borrower needs to be aware of credit cycles and changes in interest rates.
Alternative Lending
If you are interested in investing in specialty finance products, you can look forward to enjoying yields of 8%-20%. We are talking about investing in real estate, commercial loans, or legal settlements. This type of investment requires less time and energy than buying and managing physical investments. Alternative investments used to be exclusive to ultra-high-net-worth investors or investment banks. Not anymore. Today, retail investors can jump in the game through platforms like YieldStreet. Companies like YieldStreet offer an alternative investment marketplace designed to create investment opportunities in real estate, litigation finance, and consumer lending.
Franchisees
Owning a franchise is not for everyone, even though investing in one can earn between 10% and 50%. However, in order to yield that much, you have to buy into the right franchise at the right time. First, you must have the cash to invest in a franchise, and you have to familiarize yourself with the requirements of a particular one. For example, to open a Chick-Fil-A, you must have $10,000 in cash and go through a strict recruitment process. To open a McDonald's, you need to have $1 million dollars. Forbes Magazine contributor, Ed Teixeria, suggests, "....identify the personal commitment you'll be required to make in order to build a successful franchise. It won't make sense to work 10 to 12 hour days operating a franchise if the total financial return is not equitable."
Online Businesses
You can find millions of ways to build wealth with an online business. You could sell digital products, create courses, write eBooks, or build a membership community where people pay a monthly fee. How about building an e-commerce store that sells some kind of product you like? Or, why not become an affiliate marketer? That way, you'll make money recommending and selling someone else's products online through a link. The options are nearly endless. Best of all, you can start your online business with a laptop from home during your spare time.
Read: Survey Finds More People Are Working From Home Today
Business Flipping
Believe it or not, experts say starting a business with the intention to sell is a great wealth building strategy. This can be an online business or a traditional brick and mortar business. Most people who flip businesses do so with the goal of boosting profitability early and selling in just three to five years. Some entrepreneurs who buy and sell businesses do it over and over, often holding several different businesses at once.
---
As you can see, diverse, lucrative investment options designed to build wealth exist outside of the stock market. Of course, before you diversify, I recommend you discuss your strategy with a professional like your lawyer. The big question to ask yourself: Am I willing to understand and go after them? I promise you that I am willing to help those wanting to build wealth with real estate. If you're looking to move in Montecito, Hope Ranch or any of Santa Barbara's upscale communities, please call at 805.886.9378 or email me at Cristal@montecito-estate.com.
---