RESIDENTS ENJOY MORE THAN BEAUTIFUL BEACHES AND PERFECT WEATHER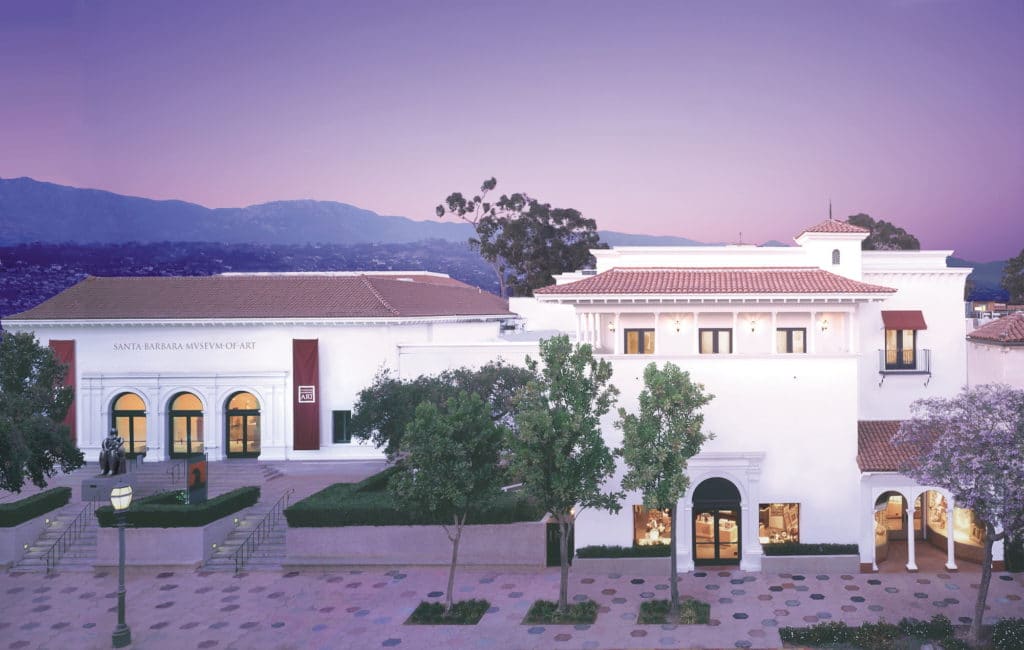 You may not consider the arts and culture when you think about Santa Barbara, but the area's location, climate, and topography are definitely good for the creative soul. Local artists are highly nurtured in Santa Barbara. From plein air painters to photographers and sculptors, they all have a place in the local art community. The work of local artists is featured at galleries and museums alongside the creations of internationally recognized artists.
New exhibits and openings happen at Santa Barbara's various galleries and museums throughout the year. Residents also enjoy the popular outdoor arts and crafts show every weekend where resident and visitors alike can pick up something special. And thanks to the wealth and generosity of many famous residents; from Oprah and Rob Lowe to Ellen DeGeneres and Armie Hammer, Santa Barbara's cultural institutions rival those of major cities like neighboring Los Angeles – albeit on a more intimate scale.
Here are some of the arts and culture opportunities residents and visitors enjoy:
Boasting 27,000 works within its collection, including more Monet paintings than any other museum on the west coast, the Santa Barbara Museum of Art is truly world-class. Besides the Monets, the museum also features works from Asia, Europe, and the Americas, from the 19th to the 21st centuries. Established in 1941, it receives 150,000 visitors a year and puts on a robust series of lectures, exhibits, after-school classes, plus Thursday and Sunday art workshops and open-air studios for kids.
If you're into California artists, then this gallery is for you. For three decades the owners of the Waterhouse Gallery have been tracking painting trends and what buyers want; seeking out new talent and representing up-and-coming artists and painters from the Western states. Focusing heavily on oil paintings, the gallery showcases many plein-air works, the rich, light-filled canvases created outdoors by artists like Ellie Freudenstein and K. Gavin Brooks, as well as evocative portraits and figurative works by Adrian Gottlieb and Jeremy Lipking.
Just off State Street, the Elizabeth Gordon Gallery offers a slice of contemporary art for sale in a light and relaxed vibe that welcomes serious buyers and the art curious alike. You'll find the perfect addition to your contemporary home here. Plus, you are welcome to come into the gallery off the beach. A fine art emporium since 1984, the gallery specializes in fresh, provocative, captivating works from established contemporary artists from around the country, such as America Martin's Picasso-like figures of farmworkers, Mark Andrew Allen's bright pop art, and Jan Heaton's colorful, abstract botanicals.
Read: MOXI: Santa Barbara's Newest Museum
Every Sunday on Santa Barbara's beachfront, artists who live in Santa Barbara County display and sell their drawings, paintings, graphic works, sculpture, crafts, and photography. The Santa Barbara Arts and Crafts Shows take place on Cabrillo Boulevard from Stearns Wharf to Calle Cesar Chavez. The weekly event was started in 1965 by a group of local artists. Every piece on display is original and personally made by the artists. Official show hours are from 10 am until dusk.
Read: Top Residential Architects in Montecito and Santa Barbara History
Even the architecture of hundreds of local buildings -- including many Santa Barbara homes -- is considered to be works of art. Have a look at my portfolio of homes for sale and you'll see what I mean. Here are 3 of my favorites: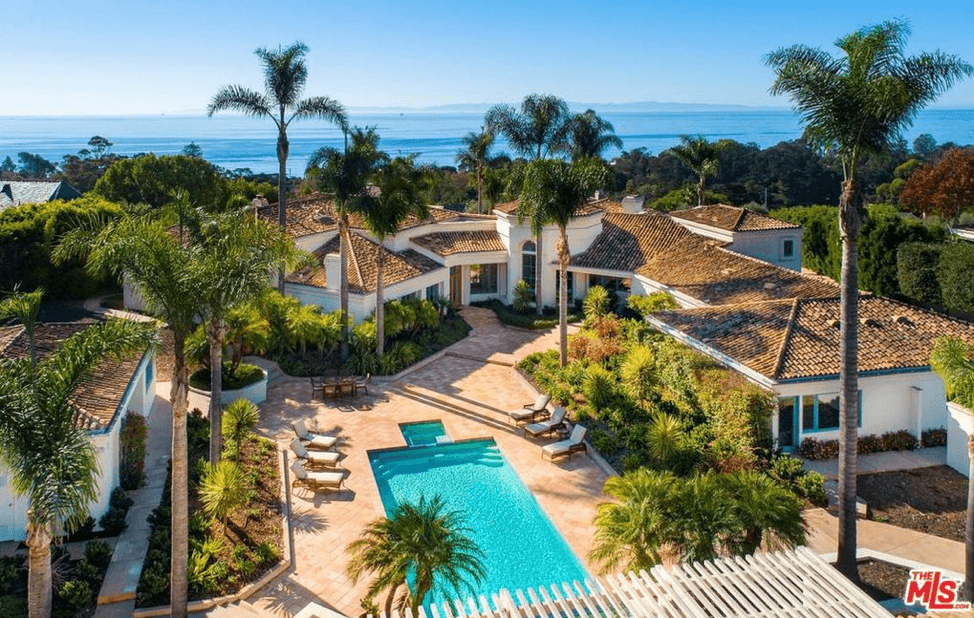 Here's an Ocean & Mountain View Ennisbrook Estate that any art lover will appreciate, especially if you're looking for a home that artfully combines Modernist ambiance with a Mediterranean soul. Resting atop a knoll on approximately 2.25-acres in Montecito's exclusive Ennisbrook community, it offers impressive ocean and mountain views throughout: a touch of Mother Nature's impressive natural art. She also had a hand in creating the property's crown jewel: its grounds. There's a vast terracotta-tiled terrace, as well as a dazzling pool, spa, expansive pergola, detached 2-bedroom guest house, an array of towering palms, planters with lush foliage and flowers, and incredible mountain views.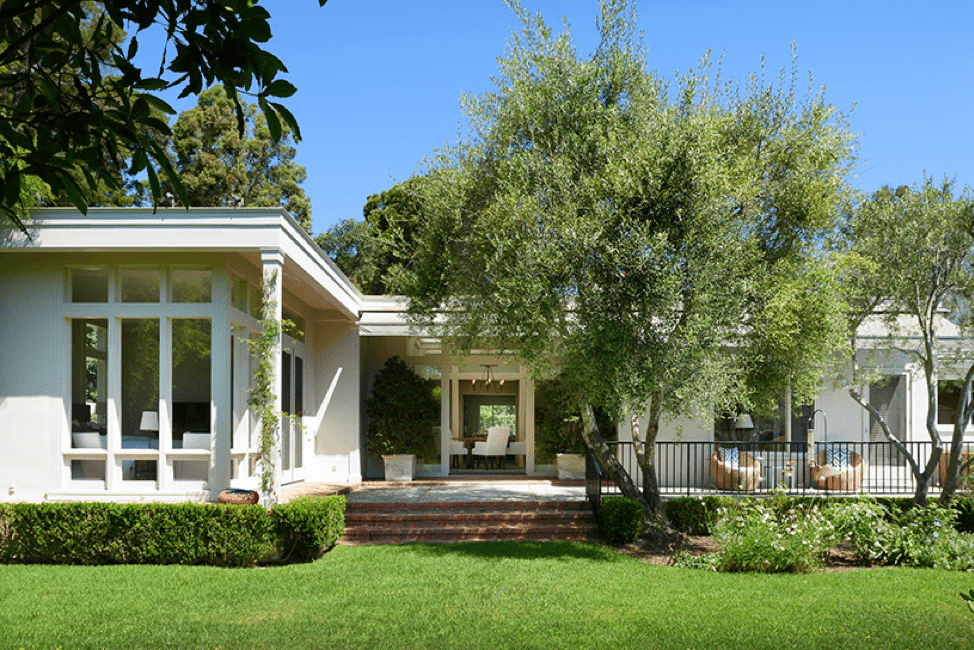 Then there's this Chic Montecito Contemporary, a prime example of contemporary architecture. Contemporary homes like this one are popular because they've broken the mold when it comes to changing architectural styles. Though contemporary design does hold a strong emphasis on individuality, there are a few defining characteristics that tie this style of home together including:
An irregular, asymmetrical façade
Strong emphasis on geometric shapes
Large windows
An open floor plan
Lots of natural light
A flexible layout suited to meet the family's needs
This home, its spacious guest house and its detached pool cabana rest on approximately half an acre, with immaculate landscaping and deluxe amenities.
Every art lover will fall in love with this Don Nulty-Designed Spanish Masterpiece, a prime example of the red-tile clay roofs, white stucco walls, and wood-beam ceilings that have become synonymous with Santa Barbara architecture. One could say this estate is infused with the spirit of Spain, as are many buildings in the area. There are certain things that imbue an estate with world-class status. Its location and its "bones" occupy that privileged list. This magnificent Spanish Colonial Revival-style Montecito property offers both.
---
As you can see, examples of the arts and culture can be found everywhere in Santa Barbara. There are many more artful estates like the 3 above on my comprehensive website. If you're considering listing your home here, now is the best time to do it. Give me a call at +1 805.886.9378 or email me at Cristal@montecito-estate.com and I'll happily add your home to my portfolio. I also work with buyers who are looking for the perfect place to call home.
---