His Enduring Legacy Lives on in Santa Barbara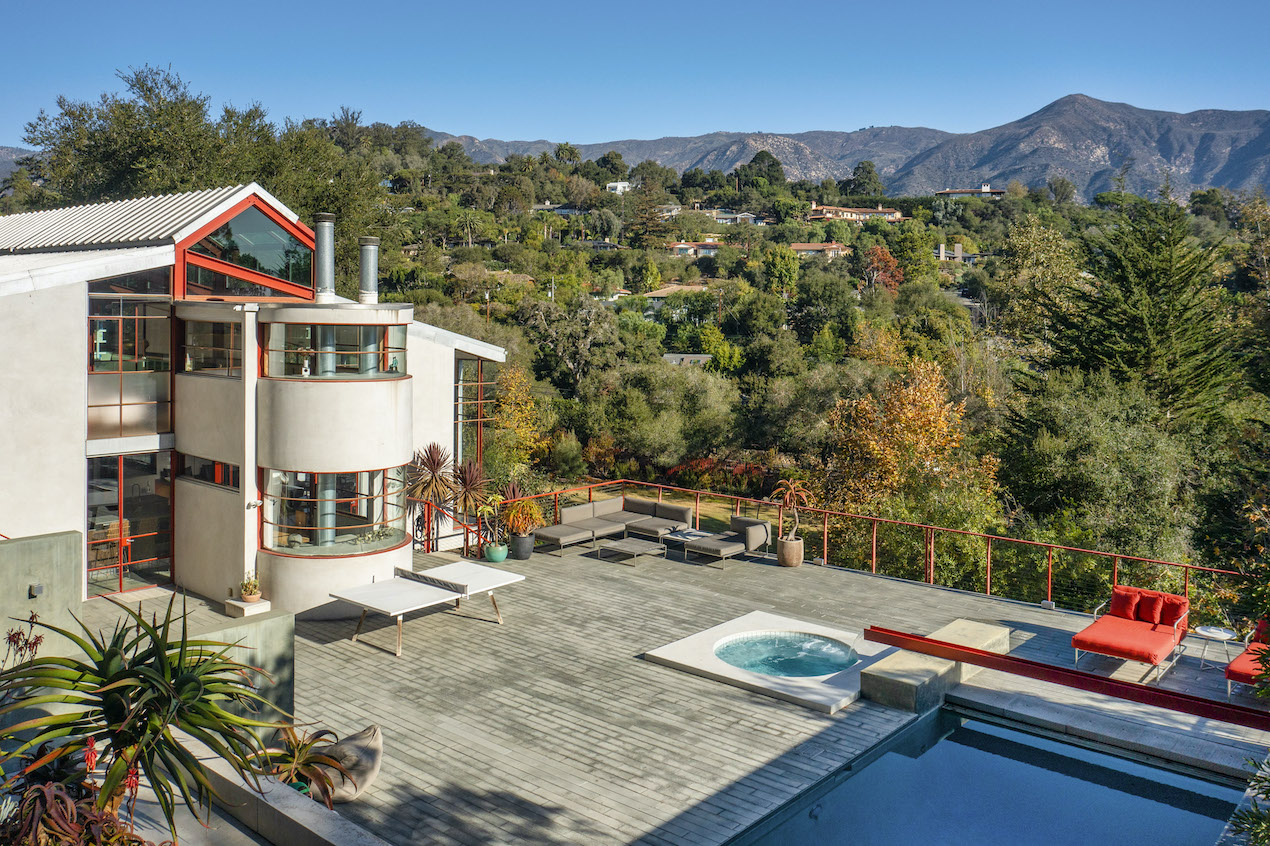 The renowned architect Rex Lotery died in 2007, but his legacy is manifest on The American Riviera where he designed the AIA Award-Winning Modernist Masterpiece as his personal residence, and pictured throughout this blog post. He's best known for coming up with unique solutions when it came to the challenge of building homes on a hillside. Lotery figured out how to wed a house to a lot without desecrating the terrain into merely steps on a mountain.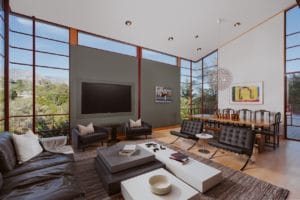 Great expanses of glass provide a near seamless transition between interior comforts and the gorgeous grounds.
Known for combining architecture, urban design, and conscientious planning, Lotery gained prominence for designing Elvis and Priscilla Presley's mansion in Trousdale Estates, an uber-exclusive and architecturally significant enclave in Beverly Hills. Other notable projects include the Central Business District Master Plan in Inglewood, Charmlee Regional Park Master Plan, and the Downtown Urban Improvement Program in Santa Ana. His architecture projects included Single Rooms Occupancy Hotels on Skid Row, and the Wilshire Center Master Plan, both in Los Angeles, as well as many long-range master plans for secondary and university level schools.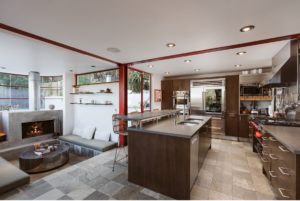 The gourmet kitchen opens to the informal dining area and main living space.
Awards and Accolades
Born outside London, architect Rex Lotery won many awards over the years for his innovative contemporary residential work. Considered ahead of his time by his colleagues, he is remembered for his deep concern for the environment as well as his interest in the social and economic well-being of communities.
He was President of the Southern California Chapter of the American Institute of Architects, and served as President of Urban Innovations Group at UCLA where he mentored the work of emerging young architects. The Modernist genius is on the distinguished list of Master Architects of Beverly Hills.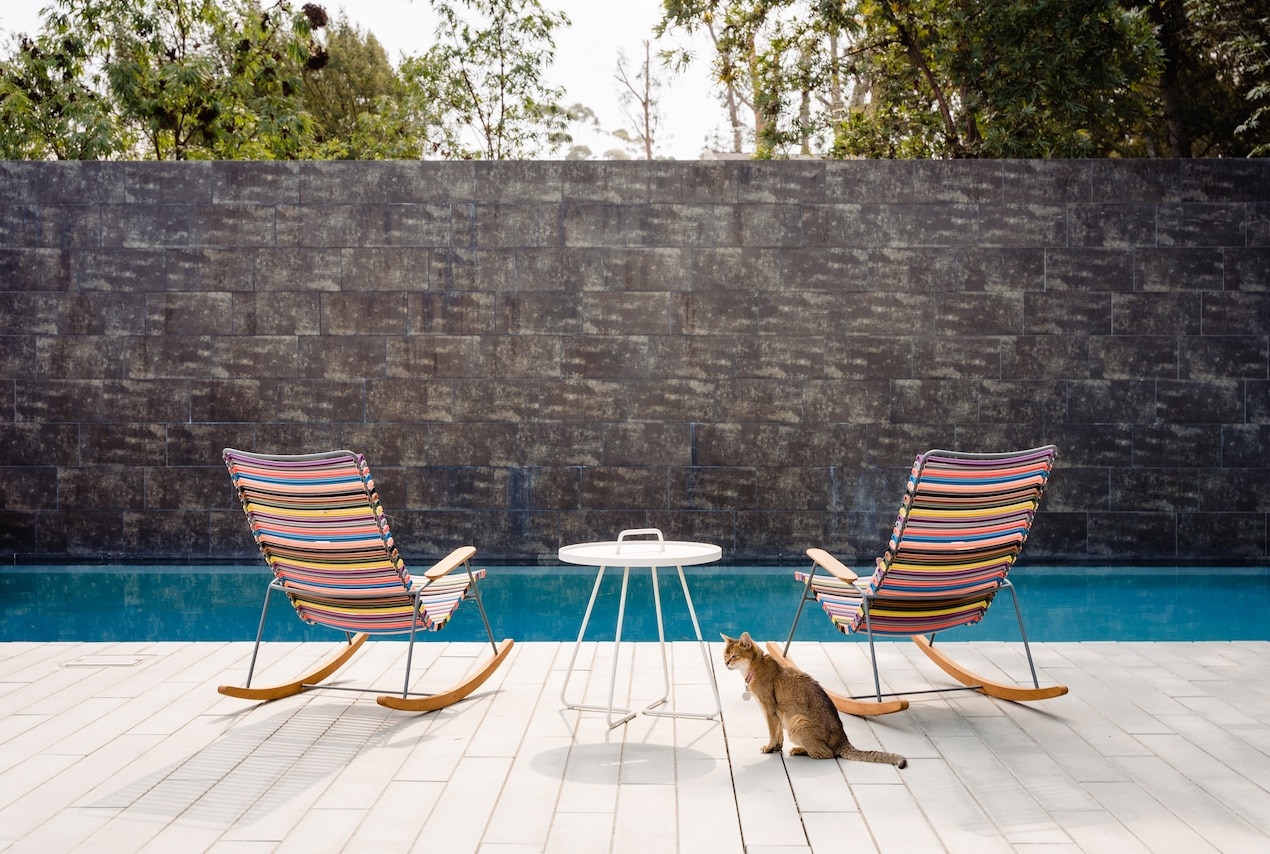 Resting on over an acre, the gorgeous grounds feature a relaxing pool and spa with a nearby fireplace with built-in radiant heated seating.
What is Modernist Architecture?

Modernist architecture, or architectural Modernism, emerged at the end of the 19th century when revolutions in technology, engineering, and building materials created a desire to invent something that was purely functional and new. Based on the principle that form should follow function, the ideology embraces minimalism and rejects ornamentation.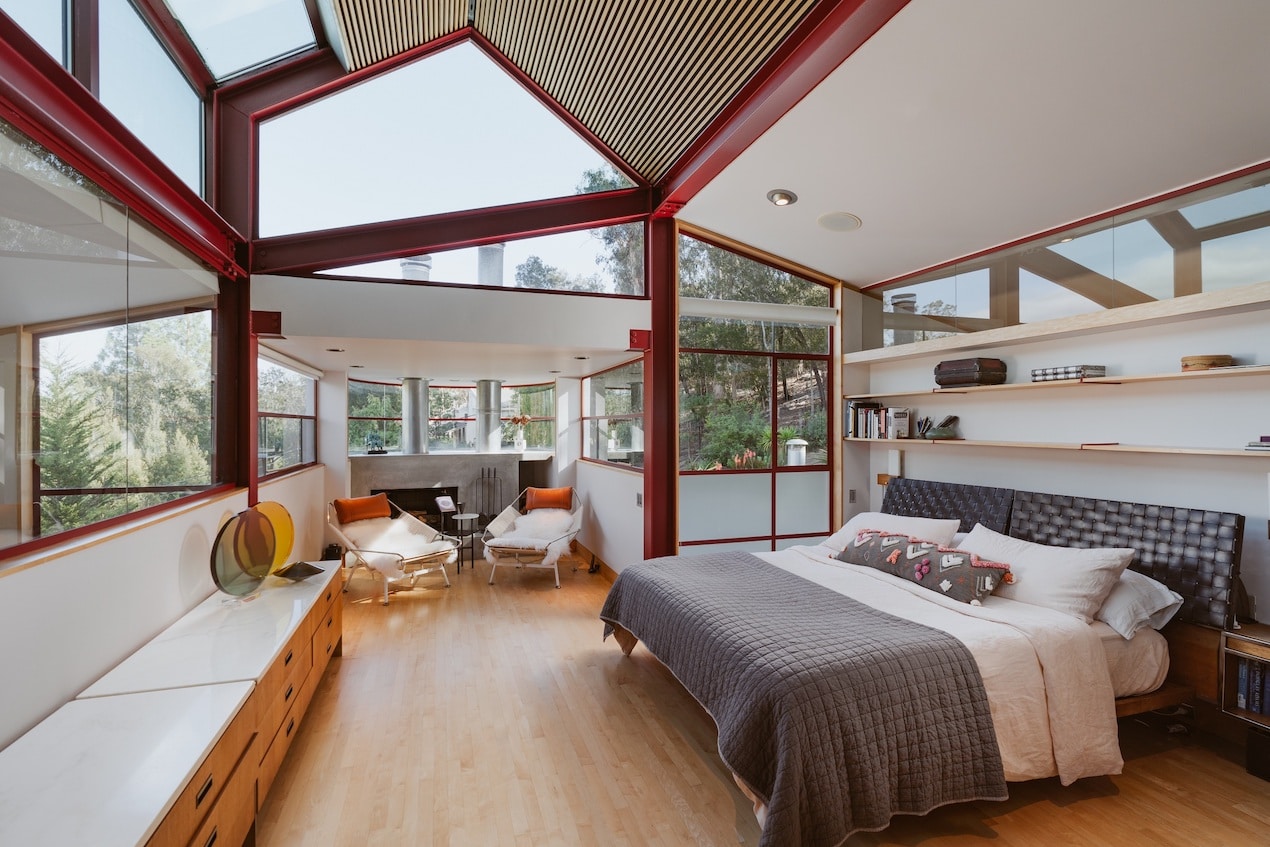 The interior of this 4 bedroom, 4 and one-half bathrooms home features dramatic industrial-modern design elements that complement an abundance of glass windows and doors showcasing the stunning setting.

An avid tennis player, photographer, and traveler, architect Rex Lotery died in a tragic car crash, but his spirit lives on in his designs, including the home he created in Santa Barbara as his own personal residence. That Modernist masterpiece pictured here is located a stone's throw from the esteemed Montecito Club and convenient to all Santa Barbara and Montecito have to offer, including world-class beaches, distinctive dining, shopping, galleries, and more.
I would be happy to arrange a personal showing of my AIA Award-Winning Modernist Masterpiece by Rex Lotery listing or any of the properties that can be found on my comprehensive website. When it comes to homes for sale in Santa Barbara or Ojai, contact me at (805) 886-9378 or via email at Cristal@montecito-estate.com.