GET READY TO PURGE, SORT AND DECLUTTER YOUR MONTECITO MOTOR MOTEL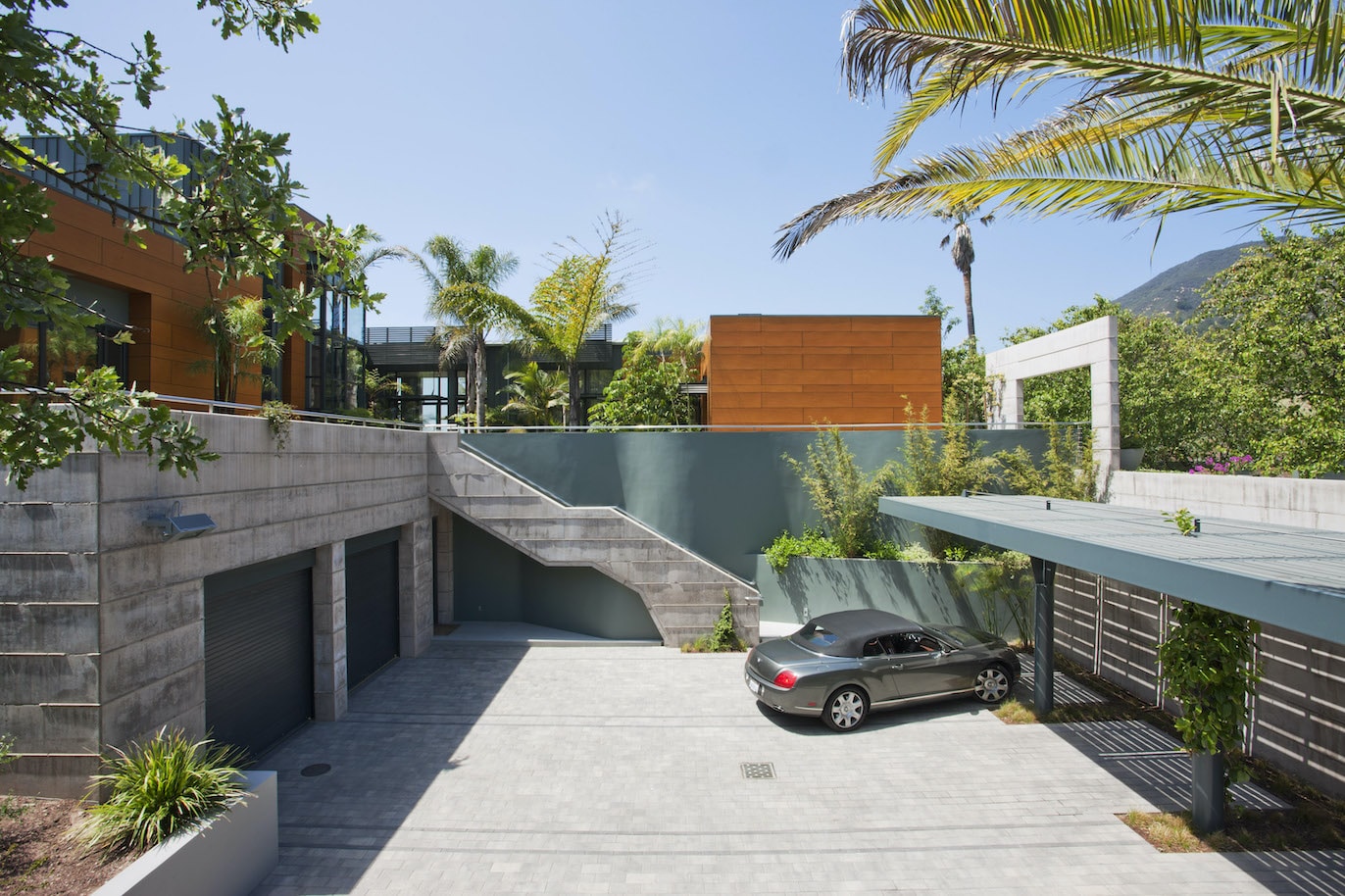 The garage is one of those spaces homeowners can easily put off organizing for years or even decades. Many wait for a big move or major life change to force facing the clutter, which by that point may be taking over the space. Sure, cleaning out a garage is a time-consuming chore. But once you're done, you'll feel better. Really. Studies show that clutter, even in the garage, can play a significant role in how we feel about our homes; leaving us feeling anxious, helpless, and overwhelmed. Even worse, when it comes time to sell, a garage full of old tools, dusty bikes and miscellaneous junk could drive away buyers.
READ: How to Declutter Your Home: Tips From a Luxury Realtor
Check out the luxury lower carport of my Extraordinary Modernist Masterpiece listing pictured above. Doesn't the sleek cleanliness of this captivating modernist motor court speak volumes? With an area like that, potential buyers know the entire estate is well taken care of.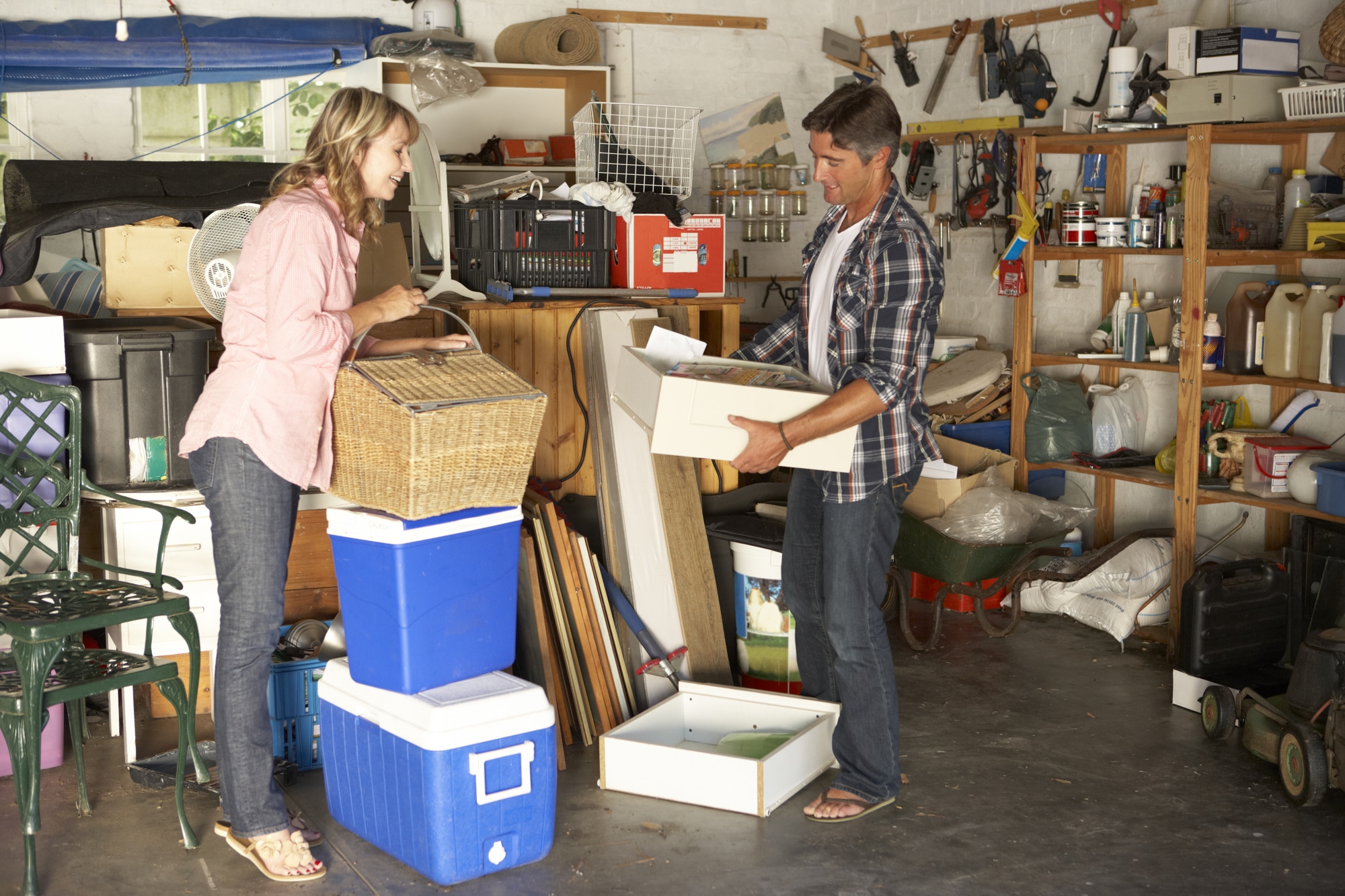 Prepare for the Purge
Preparation is key to success when cleaning out a garage. Start by setting aside a block of time that will allow you to make progress so that the momentum keeps going. You can get a lot done with just an hour every week. Knowing you have enough time to make a dent in your garage decluttering project will help you stay motivated to keep going.
Put together your decluttering uniform: a working pair of jeans, a t-shirt or sweatshirt, and a good pair of working shoes will suffice. You'll also need to prepare a decluttering kit with all of the supplies that you'll need for the project. By having all the tools at hand, you will not have to worry about getting distracted looking for that missing organizing tool.
Decluttering Kit Tools
Boxes
Bags
Markers
Bins
Baskets
Tape
Label maker
Rubber bands, paper clips, zip ties, baggies
Core Steps
When cleaning out a garage, begin by removing any trash. Just arm yourself with a bag and walk the space looking for anything that can be thrown away. Next, remove any recyclables. Again, arm yourself with a bag and walk the space looking for anything that can be recycled. Third, gather up and put away any items that belong somewhere else, using a sturdy box or laundry basket. You are looking for things that simply need to be put away.

READ: The Feng Shui House: Creating Balance and Flow in Your Santa Barbara Home
Set Up a Sorting Area
Before you actually begin decluttering, it is best to have a designated sorting area set up and ready to go. Your sorting area should have separate places for each of the following categories for your garage junk:
Keep
Toss
Donate
Giveaway
Let The Purge Begin!
Now it's time to purge, sort, and declutter. Here are seven items to trash or donate right away. I promise, you won't miss them!
Old Paint Cans
Do you know that once opened, a can of paint generally only lasts for about two years? Especially when stored in a garage where the temperature fluctuations can cause the paint to go bad rather quickly. If you open a can of paint and it has a sour smell or has thickened, toss it.
Outgrown Sports Equipment
If you have kids, there may be some old sports equipment collecting dust in the garage. If the gear is in good condition, consider donating it to your favorite local charity.
READ: Tidying Up with Marie Kondo: It's All About Choosing Joy
Baby Gear
Getting rid of a bassinet, baby clothes, or changing table can be difficult for sentimental reasons. Giving these items to a friend, family member, or charity that can use them may make it easier to let go. One caveat: check that gear like strollers and cribs don't have any recalls (search for recalls here) and ditch older items that might not be up to modern safety standards.
Holiday Decor You Haven't Touched in 2 Years
As you collect new decorations each holiday season, it can be easy to amass more than you use. Look through your holiday stash, and if you haven't touched that garland or tablecloth in the past two years, it may be time to pass it on.
Ancient Electronics
Take a look for old electronics you may have stored in the garage. I'm talking record players, stereos, TVs, old computer parts. Ask yourself if you will ever use the items again. If the answer is a firm "NO," don't throw these in the regular trash! When old electronics are thrown into a landfill, there's a chance of pollution from toxic materials like lead, mercury, cadmium, and beryllium. Instead, check Earth911 for a list of retailers or recycling centers that will take them.
Never-Used Kitchen Appliances
If the unused appliances you've stored in your garage are still in working condition, consider donating them to the local Goodwill. If not, some appliances may actually be recyclable.
Unfinished Projects
The garage is a likely spot to store those projects you never seem to finish. When decluttering, it's a good time to let go of those projects you don't intend (be honest!) to complete.
Your Montecito garage is worthy of some TLC. After all, today's luxury garages are more than just a place to store vehicles. They have become lavish palaces where homeowners can showcase prized collections, entertain friends and watch football with the guys. Once begin cleaning out a garage, finish it! You can make it a vital part of your home.
If you're cleaning out a garage in preparation for selling your home in Montecito, Hope Ranch or any of Santa Barbara's upscale communities, call me at (805) 886-9378 or email me at Cristal@montecito-estate.com. I'll happily add your listing to my portfolio of fine homes in the area and find your new dream home simultaneously!