Soft Neutrals, Warm Pinks, Deep Blue-Greens and Magenta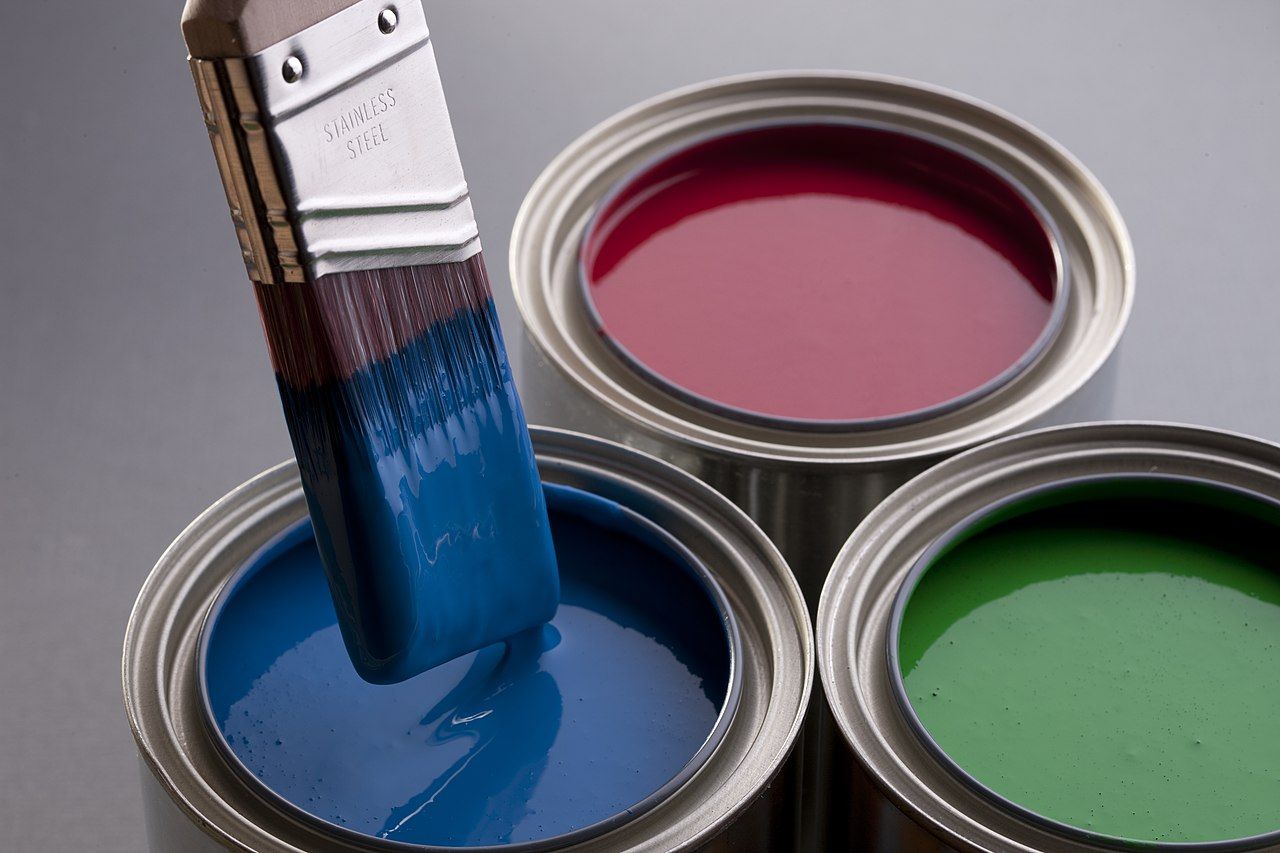 Unlike last year's near consensus of shades of green as their 2022 color of the year, this time around, each paint brand sees the world differently. Warmth, relaxation, and nature are common themes in many of the selections. Warm neutrals and earth tones can inspire us to slow down in our homes and seek out more comfort and peace in our daily lives. On the other side of the spectrum, bold, sunny shades and bright colors beg us to incorporate more joy into our routines. And considering the quintessential indoor/outdoor lifestyle we covet here in Santa Barbara, the 2023 color trends will certainly be embraced here.
Why is color so important in a home?
Color is an emotional element, especially when it comes to your home. Santa Barbara homeowners should be aware that the color they choose for both their interior and exterior paint can create a profound influence on their space and the people in it, playing a vitally important role in the world in which they live. Color can cause a variety of reactions, sway thinking, change actions, and affect your heart rate, blood pressure and even your breathing.
Generally, color is divided into two categories: warm and cool tones. Warm tones, like red, orange, and yellow can energize a space and its occupants. Cool tones such as blue, green, and purple generally create quiet, relaxing atmospheres. Whatever you choose, just remember to use color to your advantage to create an inviting, productive space.
When painting your Santa Barbara home's interior, an excellent tip is to use lighter colors in the ceiling and go darker as you go down to the floors. That simple trick creates depth while making every room look welcoming. Keeping things color-coded will help you bring into existence a style that will last.
But color doesn't only count when it comes to paint. Your furniture has a lot to do with a room's atmosphere. Whatever look you're trying to achieve, just concentrate on combining a contrast in hues while balancing colors. Keep in mind the 6:3:1 ratio -- the major and most dominating color takes center stage to set the mood (6), balanced with darker or lighter colors (3), with smaller aspects (1) emphasizing the lines and shapes of your architecture.
Experts Choose Their 2023 Color of the Year
Here is a list of what the major color trendsetters say to look out for in the coming year: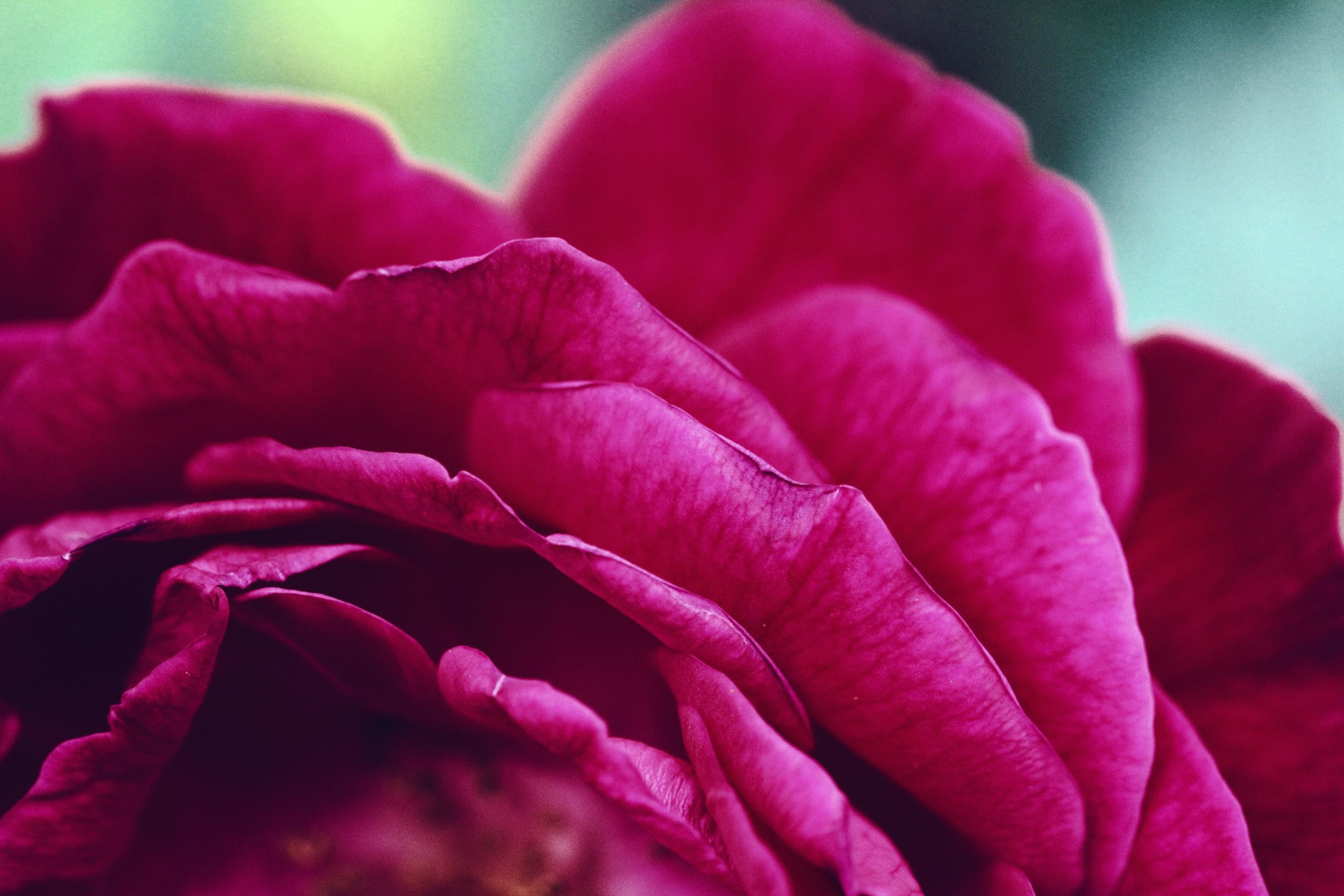 Pantone Color Institute
Pantone, the company responsible for creating the universal language of color, chose Viva Magenta as the color of the year. This bold, pinkish red is "inspired by the red of cochineal, one of the most precious dyes belonging to the natural dye family as well as one of the strongest and brightest the world has known," said Leatrice Eiseman, executive director of the Pantone Color Institute.

To decorate your home with this saturated shade, add the bold, confident color on furnishings in an otherwise neutral room. Some of the shades that go perfectly with this hue include soft blues, greens, and beiges. Viva Magenta is definitely a bold choice, but when used in the right way, this color choice can really make a statement.
Glidden
This year, the designers at Glidden chose the jewel tone Vining Ivy, a blend of blue and green creating a tranquil backdrop. "[Vining Ivy] is energizing yet grounding, and it works in literally any space," said Ashley McCollum, Glidden color expert, in a press release. "Its versatility takes the guesswork out of design, leaving consumers with more time to indulge in the things that matter most to them."
Sherwin-Williams
The experts at Sherwin-Williams selected a blend of blush and beige this year. Redend Point is a grounding shade that features subtle pink undertones to warm up walls to bring comfort and joy to interior spaces.

"People have been drawn to nature-inspired and earthy tones the past couple years, and this is something that will continue into 2023 and beyond," says Sue Wadden, director of color marketing at Sherwin-Williams. "Greens, blues, and browns can make any space feel safe, calming, and grounded yet still energized."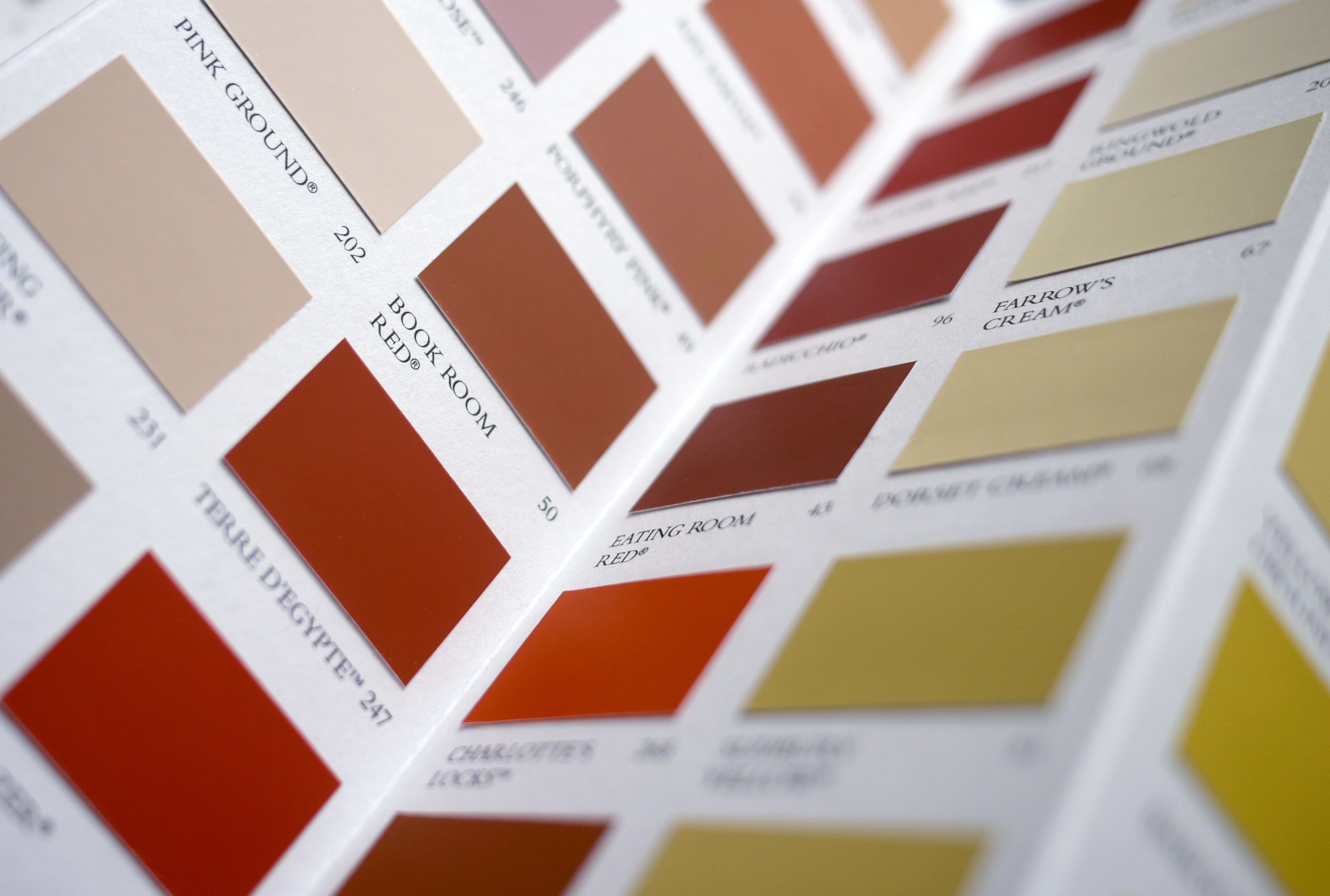 Behr Paint
Make a statement with Behr's 2023 color of the year pick: Blank Canvas. This creamy shade of white goes with practically everything. The warm neutral color promotes relaxation while encouraging creativity.
"Blank Canvas effortlessly offers a clean and inviting blank slate that allows individuality and creativity to flow freely. This white easily harmonizes with a wide range of hues, including neutrals, earth tones, and pastels for a charming and cozy appeal," said Erika Woelfel, vice president of color and creative services at Behr, in a press release.
Valspar
Instead of sticking to one color of the year, Valspar curated a palette of 12 livable paint colors for the coming year that includes soft neutrals and sweet pastels, along with soothing shades of blue and green.
"[They] are usable shades that encourage self-expression and anyone can envision in their space," said Sue Kim, Valspar color marketing manager, in a press release. "Soft shades of pink and purple, including Gentle Violet and Southern Road, add sophisticated yet subtle color to walls, while rich, restorative blues and greens, including Flora and Everglade Deck, pair well with wood tones and brass accents."
Benjamin Moore
Bright and cheery, Benjamin Moore went bright and cheery this year by selecting a vibrant red-orange hue called Raspberry Blush. Anything but timid, it's a saturated shade that energizes any room for a lively look.
"People are ready to bring color back into the home, taking a step outside their color comfort zones," said Andrea Magno, color marketing and development director at Benjamin Moore, in a press release. "Raspberry Blush 2008-30 and the Color Trends 2023 palette empower the use of statement colors that deliver delight and personality while transforming rooms for incredible results."
Dunn-Edwards
Terra Rosa by Dunn-Edwards is a blend of brown and burgundy designed to give any room a sweet and cozy feel without being saccharine. The rosy, warm pink hue works as both a grounding neutral and a delicate accent.

"We're putting health and wellbeing first, making time for escapism and embracing nostalgia ... This translates to design through lush, sophisticated touches with equal parts prettiness and drama," said Sara McLean, color expert and stylist for Dunn-Edwards.
Color Can Make a Big Difference When It Comes Time to Sell
In case you didn't know, when it comes time to sell your home, the right paint color can make a big difference in your final sale price. Studies show that a $50 can of blue paint can result in a huge return on investment for homeowners, no matter what the color of the year is.

"Color can be a powerful tool for attracting buyers to a home, especially in listing photos and videos," said Zillow chief economist Svenja Gudell. "Painting walls in fresh, natural-looking colors, particularly in shades of blue and pale gray not only make a home feel larger, but also are neutral enough to help future buyers envision themselves living in the space. Incorporating light blue in kitchens and bathrooms may pay off especially well as the color complements white countertops and cabinets: a growing trend in both rooms."
Go neutral in your kitchen and dining room
Neutral colors give any kitchen and dining room a clean backdrop, allowing Santa Barbara homeowners to let loose by using accenting vivid colors, like any of the green hues mentioned above to transform the space. Neutral paint colors aren't only a thing you should consider for your walls, in fact cabinets in a variety of neutral tones is one of my favorite trends that never goes out of style and is the perfect way to really personalize any kitchen.

Blue bedrooms
Homes with blue bedrooms sold for $1,856 more on average. There are so many shades to choose from, including some of the green hues mentioned above that contain hints of blue. Not only will it look good and help with the sale, but blue is also associated with feelings of calm which, when picked up by your ganglion cells and relayed to your brain, helps reduce blood pressure and heart rate, all of which help you receive a solid night's sleep.

Neutral exterior colors
When it comes to a home's exterior, neutral-toned properties sold for $3,496 more than comparable homes painted in a different color. And while you're painting your exterior a neutral color, why not go green for your front door? Green is one of the best-selling front door colors. Traditionally, this paint color indicates prosperity and wealth, but its natural appeal means you're also serene and peaceful. One caveat, though: don't go too neutral on your front door or it may appear bland. Go vibrant instead.
Paint your living room in rich, bold neutrals
When done right, neutral living rooms can help a home sell for $1,809 more on average. And what goes better with bronze than a natural green?
Accent Walls
Any room can benefit from an accent wall. It can establish a focal point in your space, so the wall you choose is important. If you have a fireplace, built-in bookshelves, or some other feature you want to spotlight, pick one of the 2023 color trends for your accent wall to draw eyes, and those of potential buyers straight to it.
When it comes to the 2023 color of the year choices, one or more of the the neutral hues listed above are a perfect for your home's interior or exterior design. And if you're considering listing your home, keep in mind one of the most important steps is to freshen your property for a sale. If that's you, please contact me. As a leading Montecito Realtor and resident for many years, I have valuable insight into the current local real estate market. On the other hand, if you're looking for a new home, chances are you'll want to consider having that one painted as well.
---

In fact, I might have the home of your dreams in my portfolio of current listings. Just give me a call at (805) 886-9378 or email me at Cristal@montecito-estate.com. In the meantime, go bold and neutral in 2023!
---
Other Resources: