SANTA BARBARA HOMEOWNERS EMBRACE JAPANDI AND LAGOM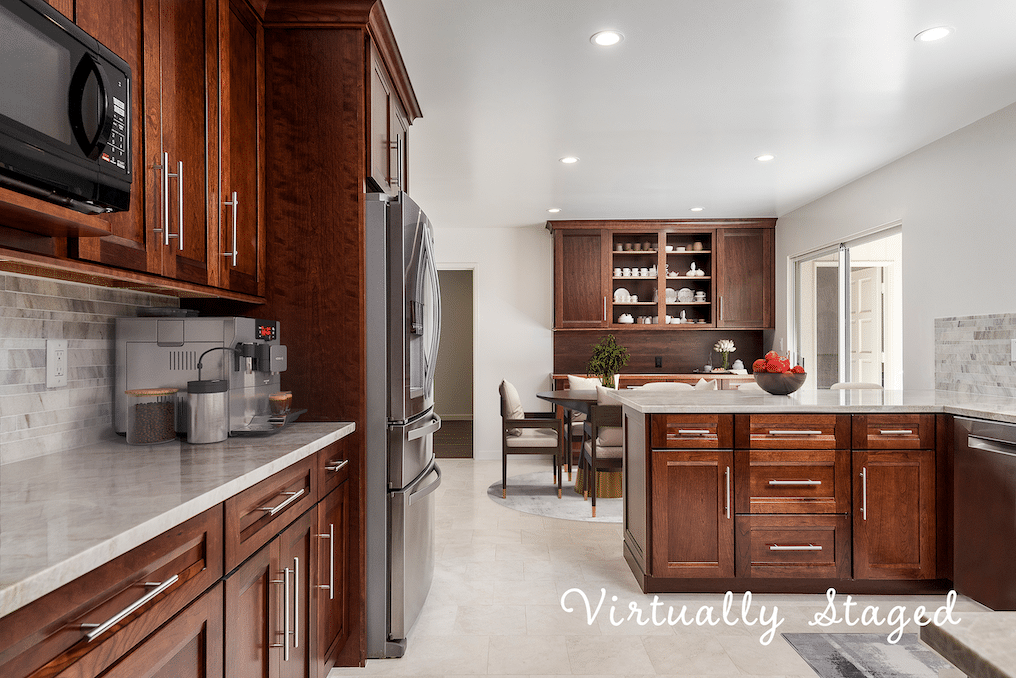 Interior design trends in 2022 focus on the love and joy of decorating, creating an opportunity to see the spaces in your home through a new lens. Based on the philosophy that your home should honor the past, acknowledge the present, and leave room for the future, two new design trends have emerged. Both Japandi and Lagom explore the idea that a good room is never truly complete. The emphasis for each is on artistry with the caveat of shopping local and utilizing raw materials that are more organic in shape.
As you can see in the image above from my Elegant Single Level Hope Ranch Home listing, creating a layered silhouette without too much stuff adds to the beauty of the space itself. With that picture in mind, I bet you're wondering what interior design trends I'm referring to. The answer is two-fold: Japandi and Lagom.
READ: Hygge and Friluftsliving: Danish Lifestyle Trends Embraced By Santa Barbara Homeowners
Japandi
Sustainability could be referred to as the word of 2022, especially when it comes to 2022 interior design trends. I'm talking about consciously designed and responsibly manufactured products that every homeowner will be embracing in the coming year. That's where the art of Japandi comes into play. Think of this new design trend as the combination of Scandinavian functionality and Japanese rustic minimalism infused to create a feeling of art, nature, and simplicity. It's not hard to see why these two styles have been paired. Though they come from different sides of the globe, they share similar principles. Both are exercises in minimalism. They both emphasize the importance of creating function-driven spaces defined by a handful of statement pieces rather than an abundance of décor. Their differences help make this mash-up especially interesting.
It's the perfect blend for Santa Barbara locals who are fully aware of the beauty that comes through function and form; focusing on clean lines, bright spaces, and light colors, giving each room space and fluidity. It's a celebration of simplicity, which gives Santa Barbara homeowners an effortless way to introduce raw, reclaimed, and salvaged materials into their living space.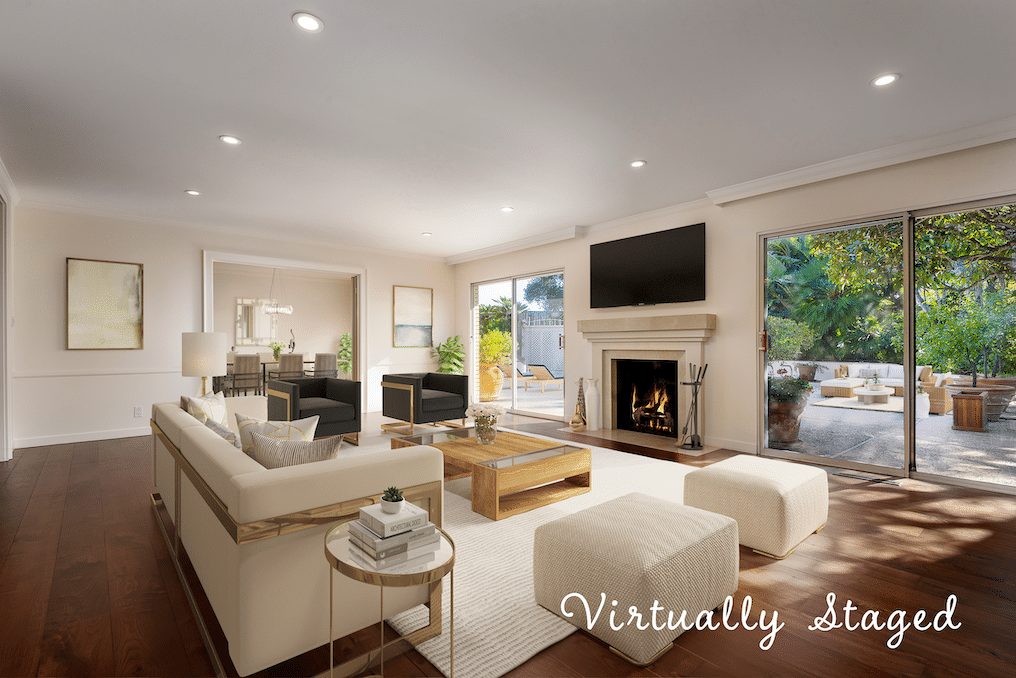 READ: Tidying Up with Marie Kondo: It's All About Choosing Joy
Another important part of the Japandi philosophy is to declutter. And for good reason. Clutter has significant downsides, undermining the comfortable, everyday experience of feeling at home that many people take for granted. According to Psychology Today, clutter causes stress in part because of its excessive visual stimuli. It also signals to our brains that our work is never done and creates guilt, anxiety, and the feeling of being overwhelmed. Makes sense when you consider that disorganization can erode an ability to find things, move safely throughout your home, and use your home's spaces as they originally were intended.
Lagom
The translation of the Swedish concept of Lagom is "enough, sufficient, adequate, just right." While the hygge design trend of the past focuses on getting cozy and staying home with family and friends, Lagom is all about balance, as in harmonizing your time both in your home and out, with others and alone. The trend is all about encouraging humans to live their happiest life by choosing a balanced and fruitful existence. Think moderation with functional possessions designed to create a congruent existence.
READ: 2022 Color Trends: It's All About Green
Simply put, Lagom defines a sustainable way of living, which translates aptly into the context of homes and interiors. More than just a design trend, it's an overarching philosophy to living with contentment and balance at its core. The key takeaway is the aspiration of taking just enough from life for yourself so that you leave enough for others to be happy too. Lagom encourages Santa Barbara homeowners to create a space that honors the past, acknowledges the present, and leaves room for the future.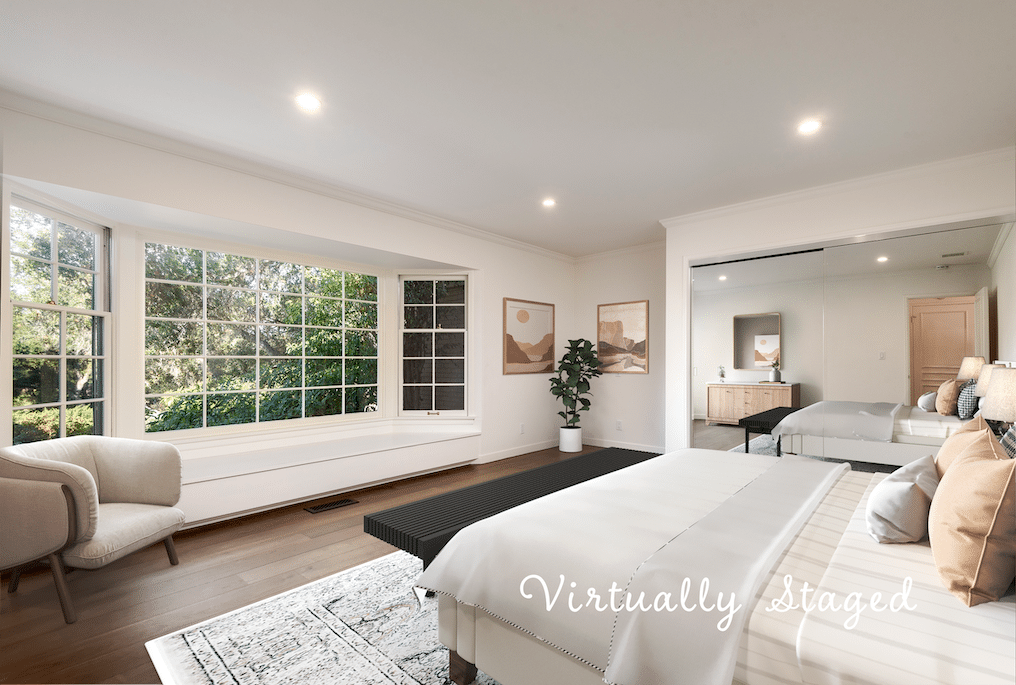 The image of the bedroom above of from my Elegant Single Level Home listing encapsulates the look perfectly. The room is clean, uncluttered yet layered to perfection with accents that complement each other and call attention to the bright and open space. Think upcycling, recycling, and use of sustainable materials whenever possible. The idea is to create a space where you can enjoy the comforts of home you love, without taking too much from the planet, while leaving room for change and growth.
When it comes to interior design, here's what you will be noticing in the new year:
Locally and sustainable sourced furnishings
Curved furniture silhouettes
Decorative cabinetry
Innovative products and designs
Layers of texture
Parisian inspired interiors
Home bars
Fun foyers and mudrooms
Nature inspired hues, especially green
Warm neutrals
Mixing vintage and reclaimed with new
Closed floor plans
Colorful tableware
Wallpaper
Biophilic design
Indoor/outdoor living
Do you have any 2022 interior design trends to add to my list above? I'd love to hear your ideas. Meantime, if you're in the market for a new home in one of the Santa Barbara area's upscale communities, where you can explore the 2022 interior design trends of Japandi and Lagom, please contact me for help. Just call me at (805) 886-9378 or email me at Cristal@montecito-estate.com. I can also add your existing home to my portfolio of fine properties to make the buying and selling process streamlined, much like the two design trends explored in this blog post.