SELF-CARE IN SECLUSION CAN MEAN FOOD AND FUN FOR BODY AND SOUL
What's a Montecito or Santa Barbara homeowner supposed to do when at home for extended periods for whatever reason, including work, illness, caregiving, and so on? Fortunately, you'll discover plenty of ways to entertain yourself when you consider things to do when you're confined to your home.
So, what exactly is self-care for the housebound? It begins with proper nutrition and extends to other things such as meditation, pursuing hobbies, playing games with the family, or even the satisfaction that comes with small tasks such as cleaning and organizing drawers and closets.
Entertain, Educate, Exercise and Nourish Yourself
Play a Board Game

Board games are a great way to spend time together. The best ones are fun for both adults and kids. Think Scrabble, a fun one for children who are learning to spell and working on their vocabulary. Or the classic edition of Monopoly, which has all the original pieces you'll remember from your youth. Those looking for a guessing game should try Clue. There are many more and all can be purchased online and shipped to your door. Have more fun with your kids when you join in on the game! Create friendly competitions to see who the champion of the night will be.

Write Letters

Go old school and actually write letters to relatives and friends. You'll make someone's day and, most likely, will receive one back. Besides, it just feels good to put pen to paper.

Binge Watch

Perhaps the best part about being forced to stay home is that you don't feel guilty about watching five straight hours of your favorite TV reruns. Netflix is great, but Disney+ is currently all the rage. The new streaming service is perfect for Disney fans, as it offers a vast library of entirely family-friendly entertainment, including animated Walt Disney classics, Pixar films, Star Wars, and Marvel movies. Bonus: All of the content is entirely ad-free. However, tempting as it may be to just lay on the couch all day, a little movement can do your body (and your brain) good. I.e. get your butt up and roll out your yoga mat.

Exercise

When you think about things to do when you're confined to your home, it's easy to forget about an important activity that allows us to maintain productivity, alertness and overall health, or to regain those things. Yoga is a fantastic way to refresh, energize and strengthen body, mind, and spirit. And you don't have to have a studio or gym to practice it. In fact, there are many FREE Yoga Channels on YouTube like Kinoyoga.com. Besides yoga, you'll also find meditation, philosophy and demonstration videos. Or how about Yoga by Candace. This YouTuber has her channel playlist broken up by length, body part focus, and time of day. She also has breathing and mediation videos available on her channel. Another one of my favorites is Boho Beautiful that offers plant-based eating along with yoga instruction.

Nourish Your Body

Ensuring we can take care of ourselves and our loved ones requires good nutrition. In fact, planning, preparing and enjoying healthy meals and snacks can be fun and even festive. Think of it as making art you can eat! That's the positive approach taken by Ashleah O'Shea, a nutrition consultant and coach with a diploma and certification in Holistic Nutrition, a field gaining the attention of the health-conscious, domestically and globally.
"When you're considering things to do when you're confined to your home, it's easy to forget about an important activity that allows us to maintain productivity, alertness and overall health, or to regain those things," explains Ashleah. "That activity is ensuring that we, and those in our care if that's a factor, pay attention to proper nutrition."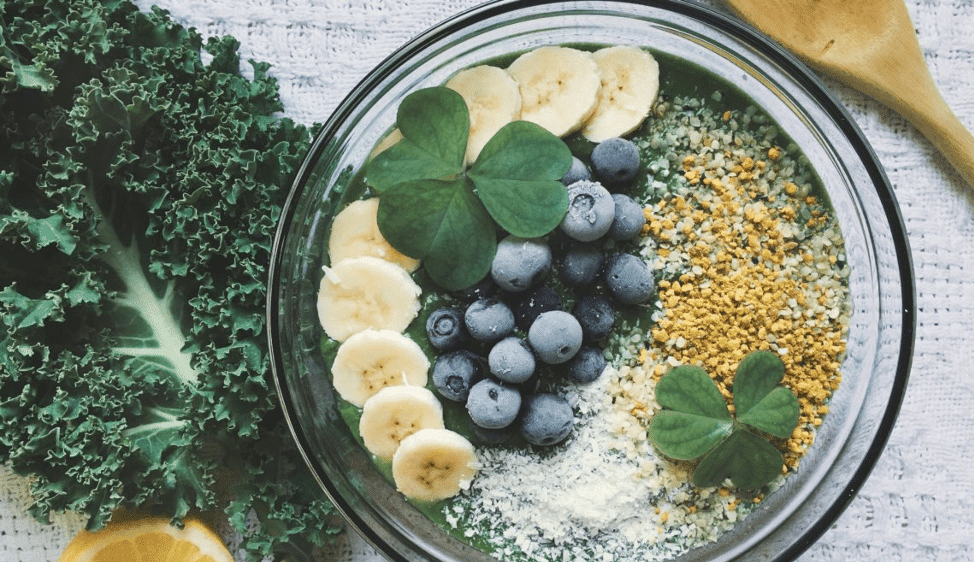 Since being cloistered at home can be stressful, I asked Ashleah to suggest one of her favorite stress-busting recipes from her website. She chose "Green Dream," an anti-inflammatory smoothie bowl. (Ashleah points out that it's also a perfect post-St. Patrick's Day pick-me-up.)
"Chronic inflammation can be caused by stress brought on by societal, environmental and personal factors," Ashleah says, "And that can cause all sorts of health risks. When inflammation overwhelms your body's coping mechanisms, your body's defense system gets out of whack. It can't tell the difference between a harmful invader and healthy cells and organs. Eventually, your immune system begins destroying the body it's meant to protect."
Read

Take this time to catch up on all those books you've been meaning to read. Or take this opportunity to buy the Kindle Paperwhite. It has 24 different levels of illumination so you can read anytime, anywhere (i.e. in even the darkest room in your house) and it's waterproof, so you can take it in the tub with you. Bonus: It has the most storage by far of any Kindle so there's room for all of your books, audiobooks, and podcasts. Or perhaps you'd like to get out an old classic like "Charlotte's Web" and read it out loud to the entire family. Reading is a great quiet time activity. I bet most folks have dozens of "real" books in their home that can and should be read or re-read.

Discover Family Superstars

Start a family Podcast. All you need is a microphone, which can be found online for about $20. Get the whole family involved. How about a show looking at your family's heritage? Or focus on your kids' accomplishments. Whatever topic you choose, make sure the family can commit to it and each member has a part. At the very least, make a silly video and edit in iMovie. iMovie is very easy to use, and you can add some music to the background. Then the kids can share it with friends and family to stay in touch.

Channel Your Inner Kid

Get out some crayons and a coloring book and color the day away. Don't laugh. Coloring can be delightful and therapeutic. You can also pull out those adult coloring books that were so popular a few years back. Think of it as a form of meditation. Or, get out the craft box and paint, color, cut and glue things together. If you're low on supplies, get creative, use some cardboard from packaged food. Or, how about using some old socks to make sock puppets? Most homes have some mismatched socks laying around. Cut a hole in a cereal box and now you can have a puppet show. Older kids might want to build a mini Lego land or have a Nerf war. Your kids will love a Nerf war with mom and dad.

Slime

You can finally figure out what all the fuss is about when it comes to slime. Here is a simple tutorial on how to make slime with kids. This is an all-natural slime recipe made from essential oils.

Get Creative

Build a fort in your living room with sheets or blankets and flashlights. Young kids love to hide in the fort and use flashlights to read. Plant some seeds in the backyard and watch them grow. There are a lot of things you can grow from the food in your fridge, like potatoes, radishes and pumpkins. Or make a band with kitchen pots, pans, and wooden spoons. How about a family treasure hunt? Hide some treasure (it can be anything) and make some clues. Each clue leads to the next clue until they find the treasure.
Note to adults: If there are no kids in your household, go ahead and give yourself permission to enjoy any of the kid-friendly activities outlined here.
Search Online for a New Home

In the past decade, an explosion of online real estate listings services has drastically changed the way Americans look for homes. It's now possible, with a click of a mouse, to find the sale price of the home next door, search for listings in a given school zone and take virtual tours of homes you're interested in. Wait! You can do all that, and more, just by touring the website you're already on!

Clean Your House for Exercise and Great Satisfaction

Cleaning your house to burn calories? That's just one of the great benefits of creating a tidy home. There's also the psychological advantages of living in a clean home, or the fact that a clean house just plain looks good. What about working up a sweat with your broom or vacuum cleaner? There are many house cleaning tasks that can give you a great workout when you're confind to your home.
"You probably know that the U.S. Surgeon General recommends 30 minutes of moderate exercise at least five days a week to maintain good health," says Weight Watchers. "But did you know that any kind of physical activity counts, including housework? Believe it or not, dusting, sweeping, mopping, making beds and carrying laundry all add up to a lot of 'incidental activity - the type some health experts view as potentially more beneficial than 'official' workouts, such as calisthenics."
So how many calories are we talking here? "According to Health Status, a 150-lb. an individual would burn 99 calories doing 30 minutes of housework," says LIVESTRONG. But the calorie burn varies depending on the activity -- and your body weight. Consider that the more you weigh, the more calories you burn.
Dusting

Burn 80 calories in 30 minutes, and get a good arm and shoulder workout. Want to burn even more? Add weights to wrists and/or ankles for this and any other task.
Washing dishes

Burn 77 calories in 30 minutes. "Some activities are more vigorous than others. A 150-lb. person washing dishes for 30 minutes would burn approximately 77 calories, according to Health Status," says LIVESTRONG.
Cleaning your windows

Burn 100 calories in 30 minutes and Improve your view at the same time. Washing windows can be a great upper arm workout too.
Laundry

Burn 68 calories in 1 hour. While you're putting clothes in the washer, moving them to the dryer, sorting, folding, and hanging, think about this: you're burning calories.
Sweeping

Burn 136 calories in 30 minutes as long as you dance while you sweep! Dancing makes everything fun!
Vacuuming

Burn 170 calories in 1 hour. Don't believe it? You will when you consider all the walking, turning, twisting, and bending vacuuming required.
Mopping

Burn 170 calories in 1 hour and clean your hard surface floors. You say give me that mop?
Washing floors

Burn 187 calories in 30 minutes with your extra dirty floors.
Rearranging your closet

Burn 85 calories with this task whether it's time to swap out summer duds for winter sweaters or you just need to clean out a closet that's overstuffed.
Mowing the lawn

Burn 300 calories in 1 hour by tidying your outdoor. Even if it only takes you 20 minutes, you "can burn more calories than a power walk," says Health Magazine. "But there's a catch: you have to mow with a push mower. You may feel like you're living on the frontier, but a push mower will turn your backyard into a boot camp!"
---
Looking for a new backyard? Begin your search here on my website if you're looking to move in Montecito or Santa Barbara, then give me a call at (805) 886-9378 or email me at Cristal@montecito-estate.com. I'll happily set up a private tour of any home in the area that is of interest to you and add your home to my portfolio of fine properties.
---